2016 Toyfair Australia: New Pictures of Transformers Robots in Disguise and Titans Return
Posted:
Mon Mar 21, 2016 10:37 am
Grffin, the main site admin of Ozformers, has posted
images from the 2016 Australia Toyfair
, along with a Q & A with Hasbro Australia.
A quick rundown of what is new to see will be presented first, along with the Q&A, and then you will get the deluge of photos.
Here is the back of Scourge's box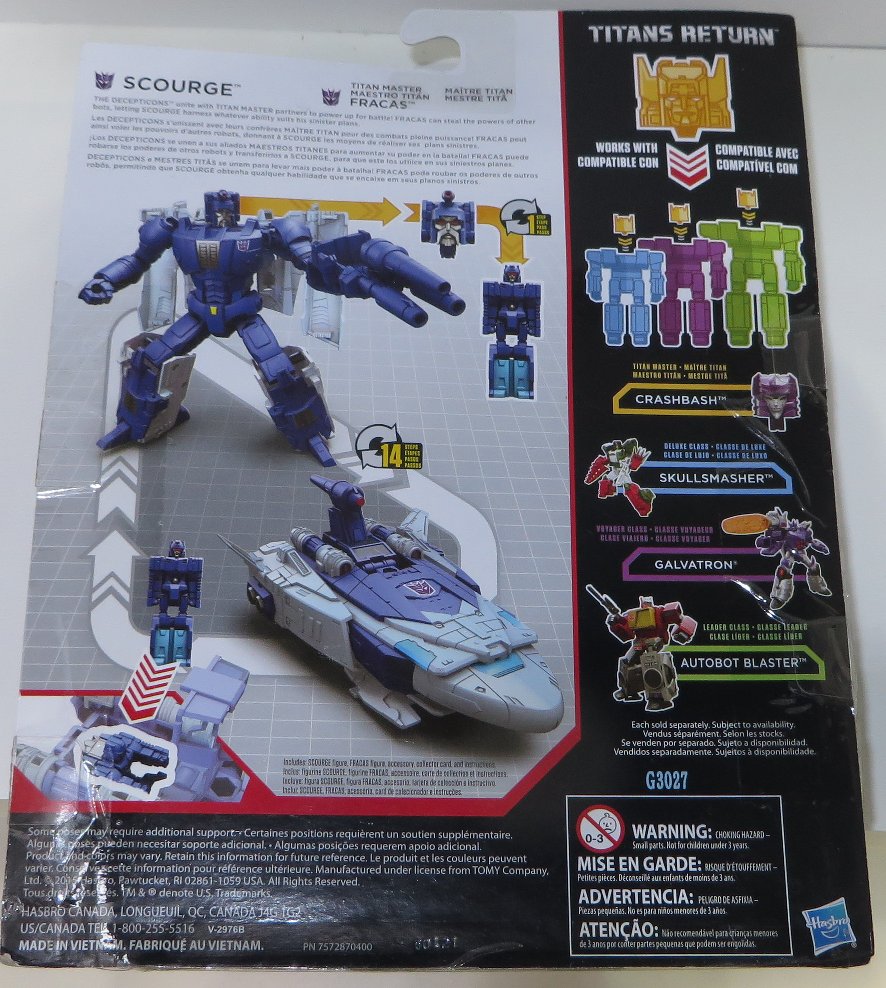 New RID products (I think they are remote control cars)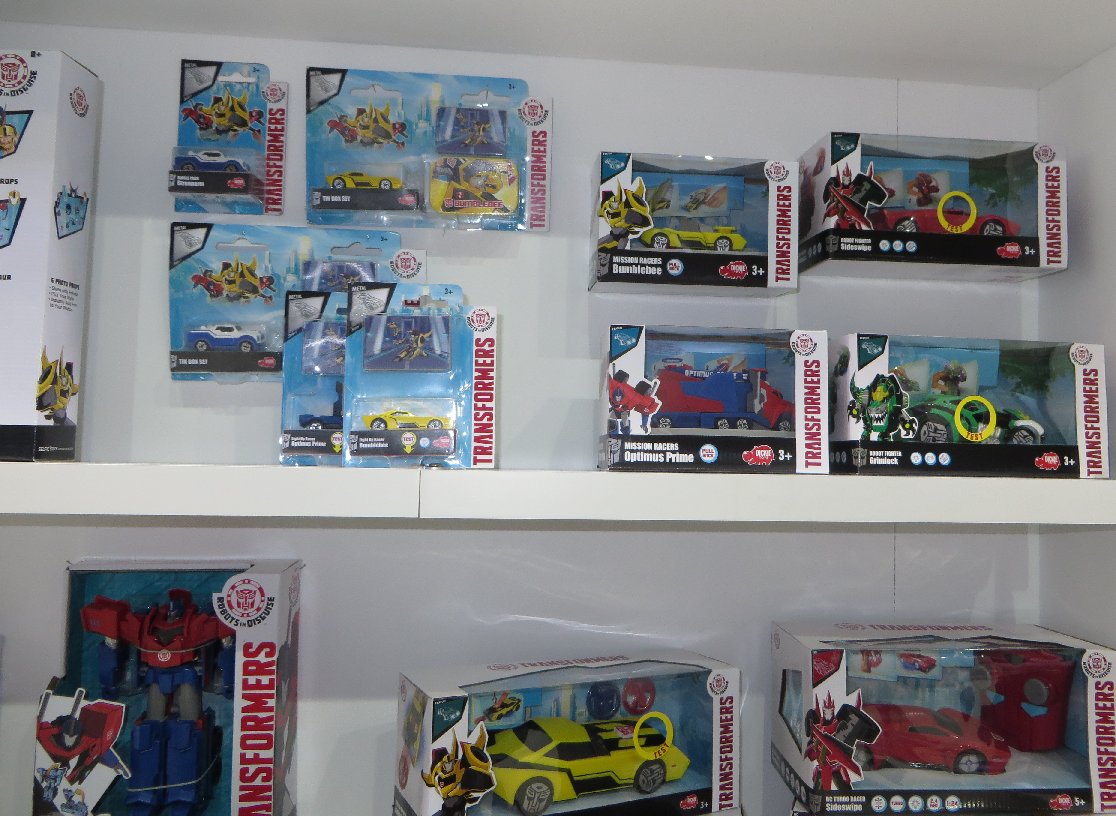 The back of the minicon weapons packaging which shows compatibility with all classes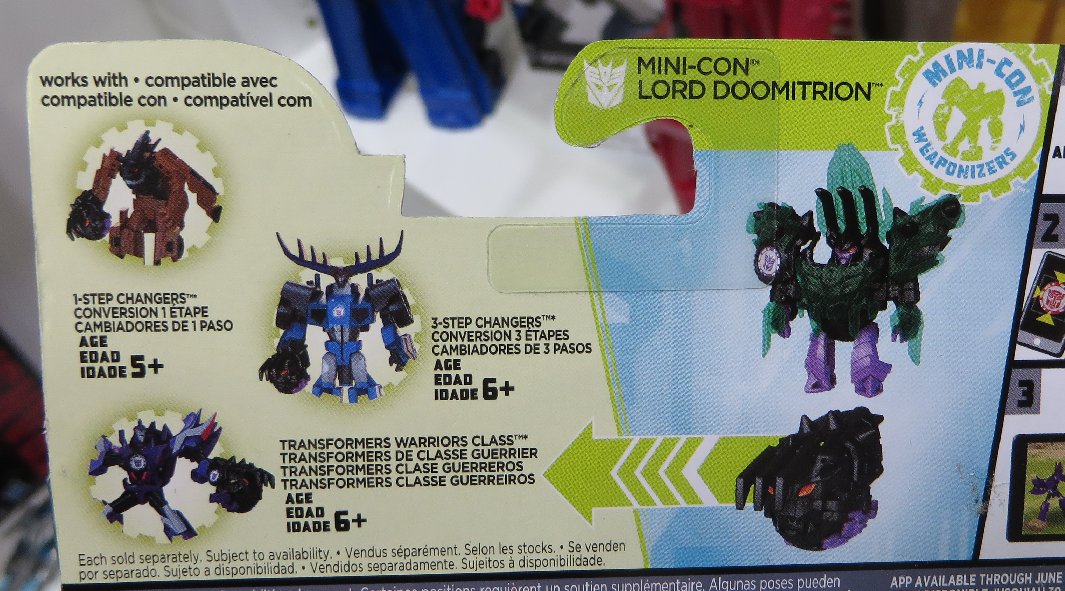 Also, the playability of the power surge toys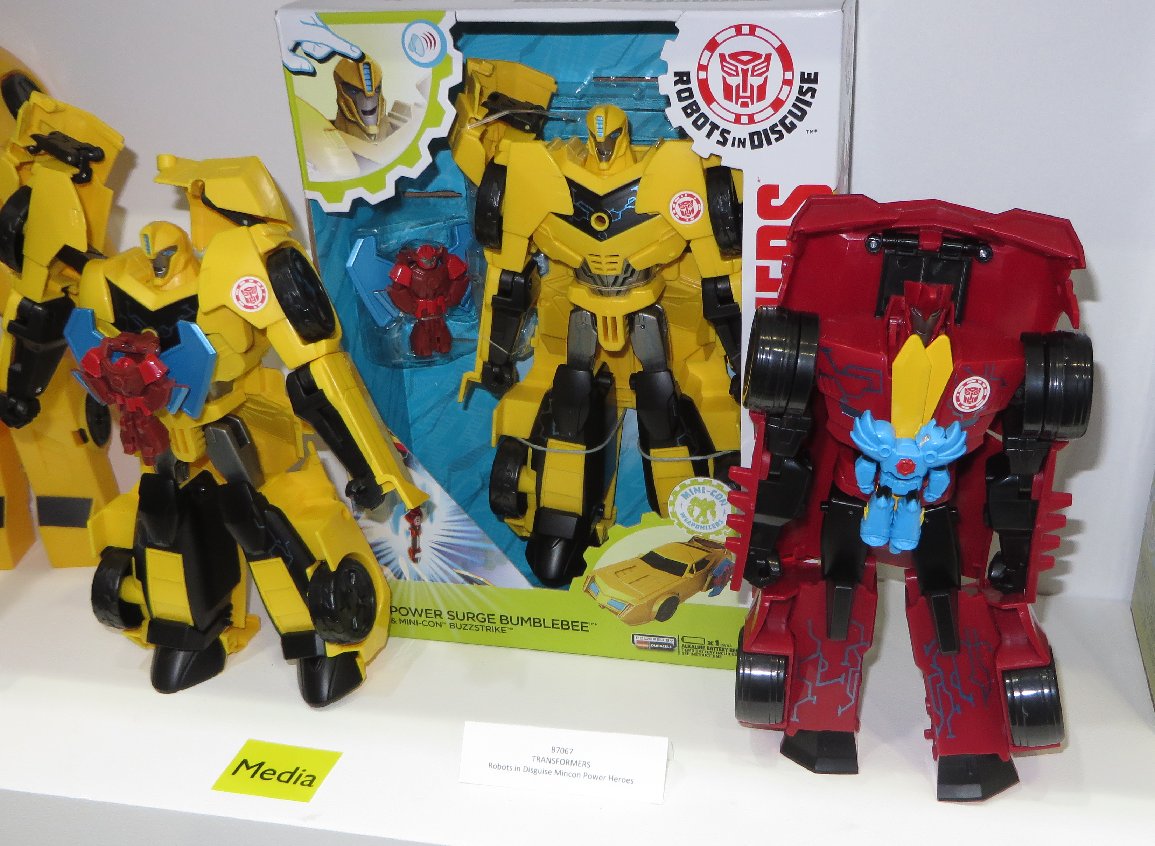 Here is the Q&A, which is
specific to the Australian market
.
Q - What upcoming store exclusives for Australia that are allowed to be made public?
A -Note, Retailer details are subject to changes from now until they are released.

Platinum Edition Planet of Junk Clash (Wreck-Gar, Autobot Hot Rod, Scrapheap) - NO
Platinum Edition One Shall Stand, One Shall Fall (Optimus Prime, Megatron) - Myer
Platinum Edition Armada of Cyclonus (Cyclonus, Scourge, Sweep) - NO
Platinum Edition RID Bumblebee & Grimlock - NO
Chinese New Year - Year of the Goat Optimus Primal - NO
Superion (Gen2 deco) boxset - ToysRUs & Target
Menasor (Gen2 deco) boxset - ToysRUs & Target
Bruticus (Gen2 deco) boxset - Target (only)
Victorion boxset - BigW, ToysRUs & BigW
Japanese Masterpiece imports - on hold for a while. Tracks should be the last one for a while.

Q – Any more Hasbro Masterpiece toys this year?
A - There is one coming, but it hasn't been officially revealed yet.

Q - Any chance of getting more of the HK bonus coins and their other freebie items here?
A - Possibly, as the Ultra Magnus coins did well.

Q - RID Happy Meal toys coming here?
A - Should be Early 2017.

Q - Any planned Transformers exhibitions or promotional displays planned for here that you know of (like at Conventions)?
A - Some things are being planned for this year, but nothing has been locked in yet, so nothing can be announced until it is.

Q - Any chance for the Cyber Commander Toys & Cyber Battalion toys here?
A - No