Fellow Seibertronians, yours truly has discovered some exciting news regarding the Transformers Cyberverse Spark Armor figures. Some time ago, the show's Season 2 trailer featured the return of a long time favorite, the Beast Wars Maximal, Cheetor.
Naturally, the Maximal is getting a new toy to go with the new show. Thanks to
In Demad Toys
, we've got some images of this new version of Cheetor. Cheetor transforms from a rather nice looking robotic cheetah into a robot stylized after his Beast Wars appearance, and apparently transforms without any faux parts. As part of the Spark Armor lineup, he too comes with his own Battle Armor, his being a retooled version of Bumblebee's Spark Armor.
We have mirrored the images for your convenience: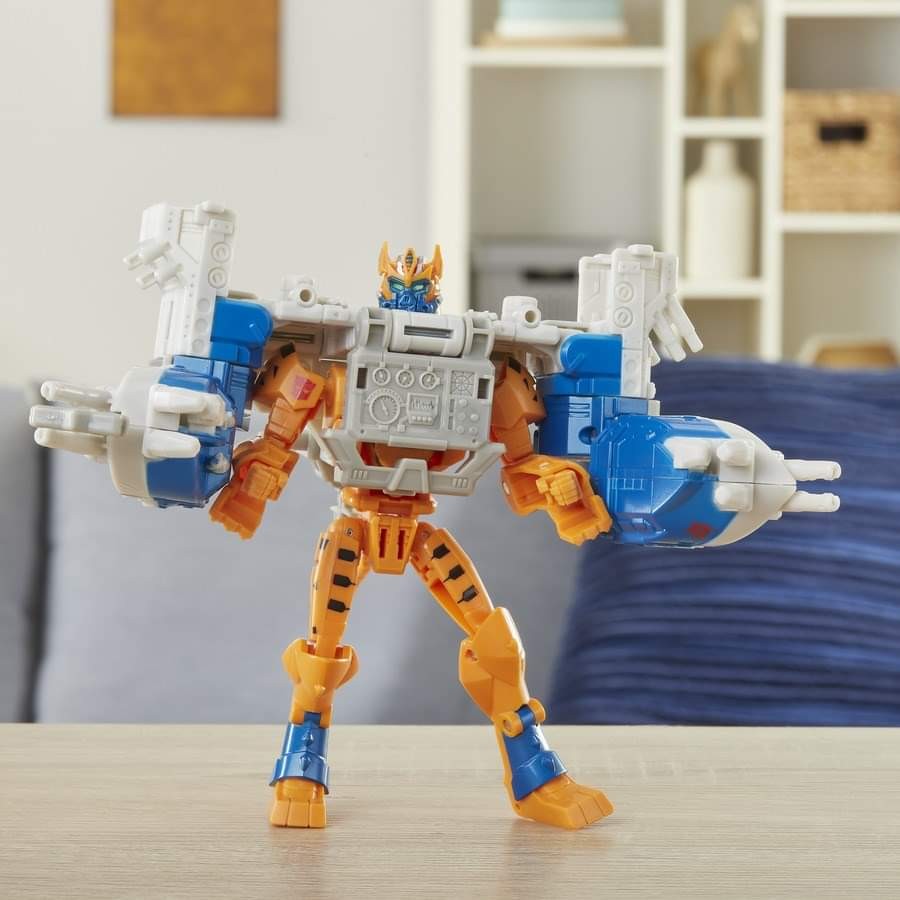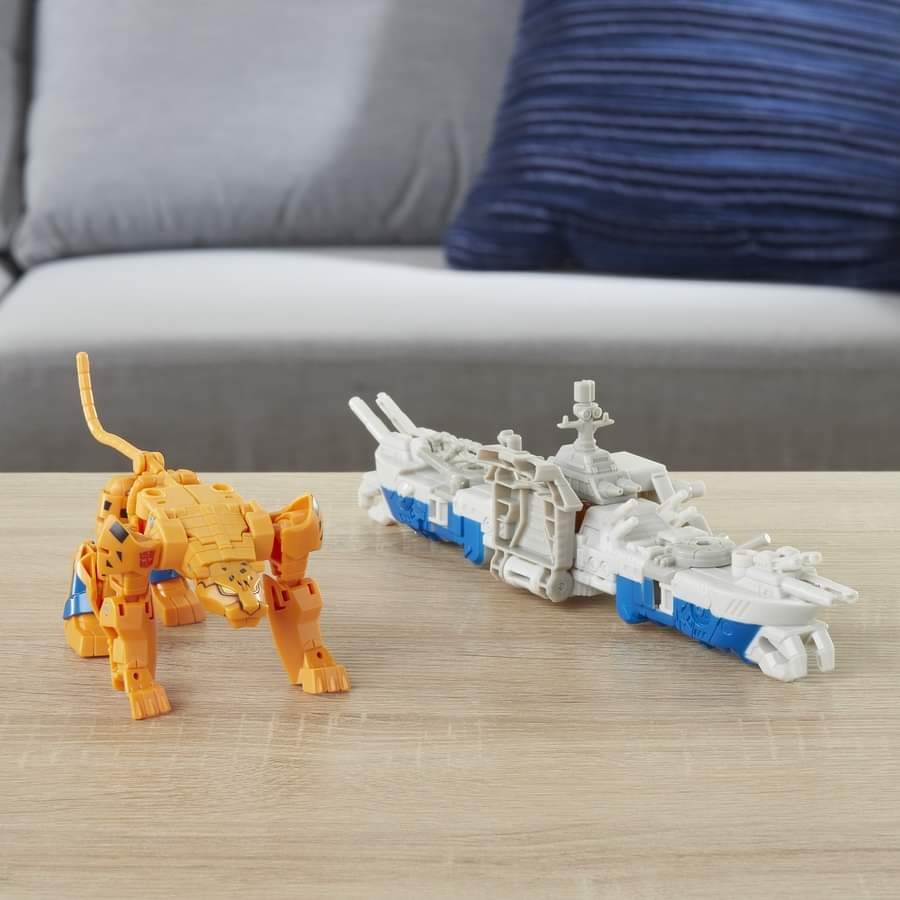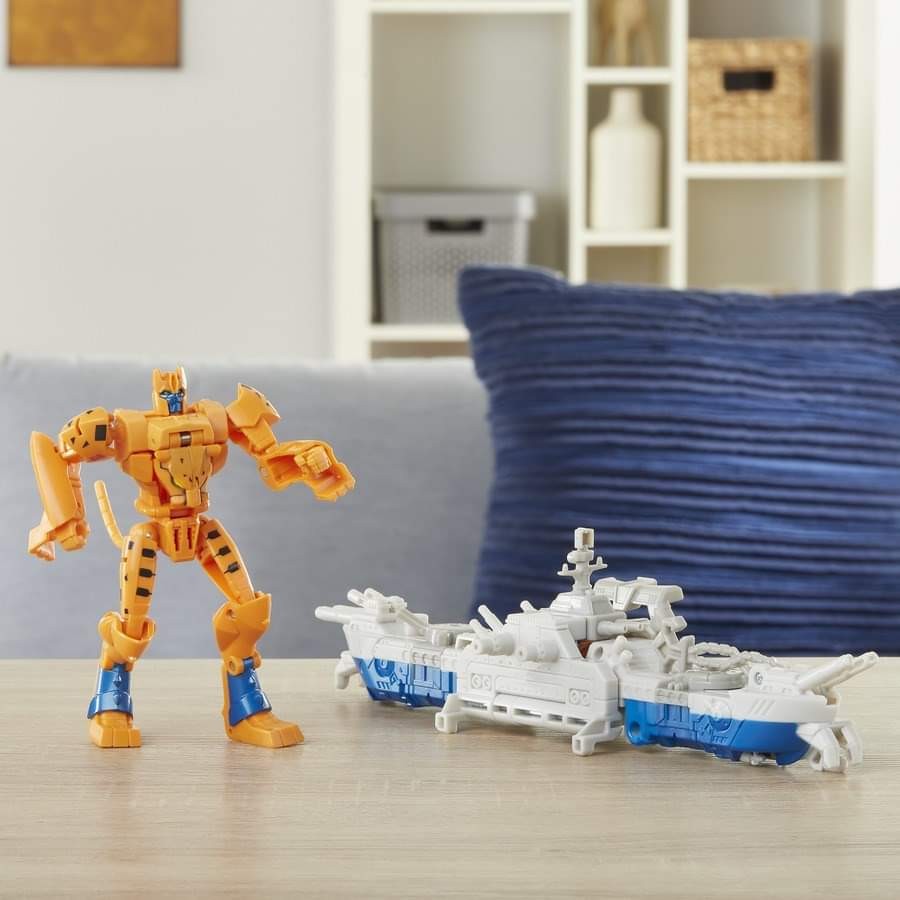 What do you think? Will he be worth getting, or will he be a skip for you? Tell us in the discussion below