Top 5 Best Transformers Armada Toys
Posted:
Fri Aug 09, 2019 10:18 pm
Every two weeks, Seibertron.com brings you a Top 5 list related to all things Transformers written by your fellow editor or a guest writer. These are our opinions so what matters most is what you guys think of the topic or list, and I hope to see your own lists or comments on omissions and ranking. Let's have fun! All previous lists can be found
here
.
Top 5 Best Transformers Armada Toys
This is the line that saw the advancements in articulation and complexity of the Beast Era and went "na, were good, lets go back to late G1 articulation with poor proportions and obtrusive gimmicks". And then the same thing happened again 15 years later for the Cyberverse line. You see, Transformers are cyclical that way. But it's not to say there isn't a lot to love in Armada and this list will go through some toys that I feel anyone should have in their collection as a keepsake of this era. Plus with all the hubub over the new Unicron, it was fun to revisit the line that gave us our first Unicron toy.
5. Transformers Armada Demolishor (Iron Hide)
I like this toy all around. The mobile missile launcher alt mode looks good and works well. I especially like how the robot fingers double as rocket launchers. The minicon integration is also nice as it fills in the alt mode. And we get a very original looking robot mode out of it with a cool headsculpt.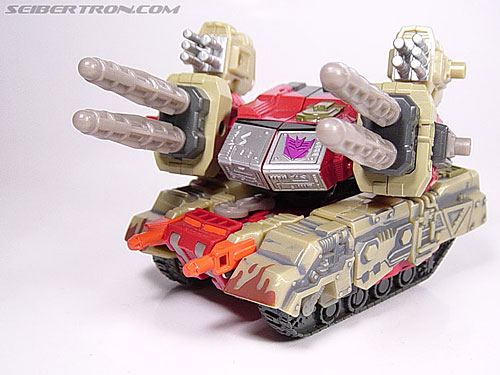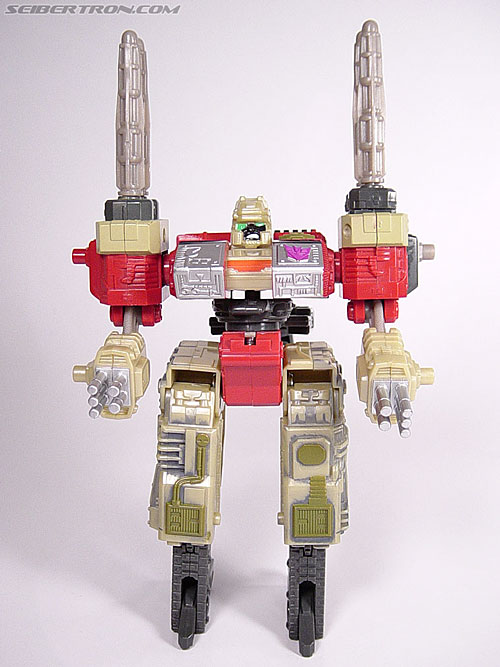 4. Transformers Armada Sideways (Double Face)
Ths toy is all about the playability aspect. It incorporated the duality gimmick of previous Transformers, like Punch/Counterpunch and the headmaster gimmick by combining both into one. Like that Sideways gets a different head depending on his allegiance. He also happens to have a nice looking bot mode and a great looking motorcycle which the headmaster unit can ride.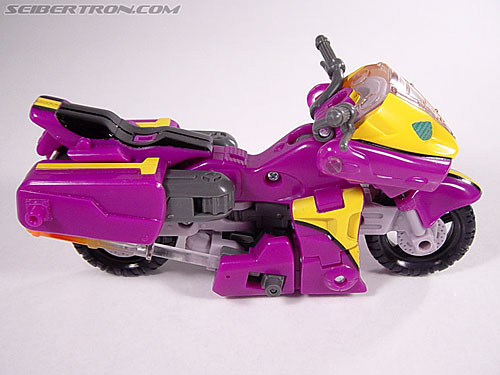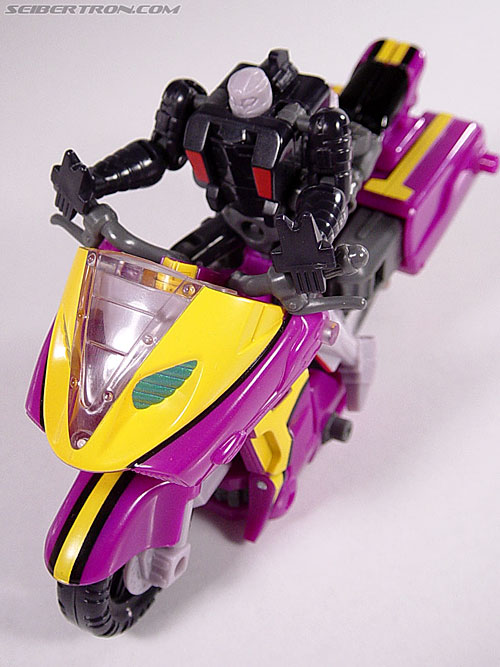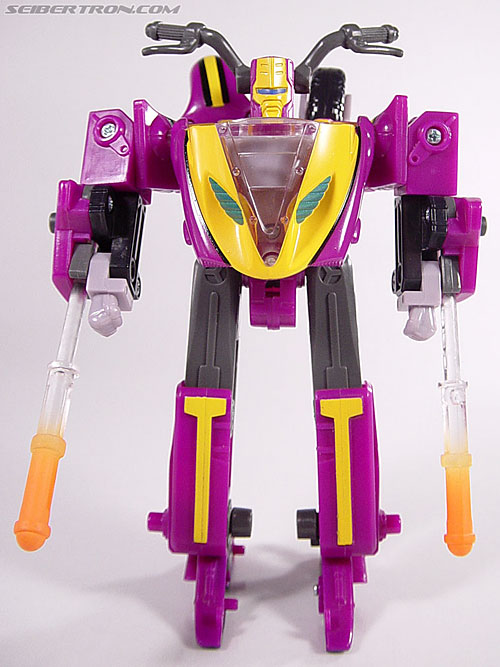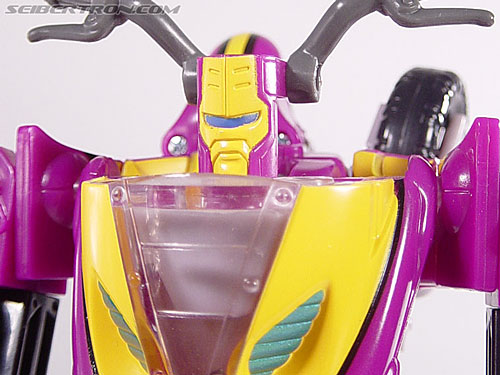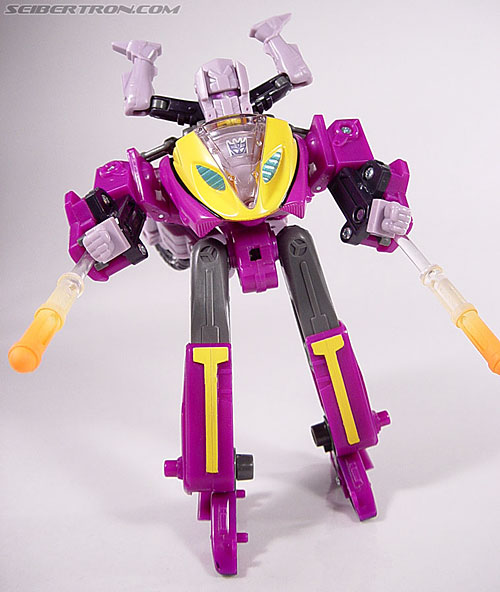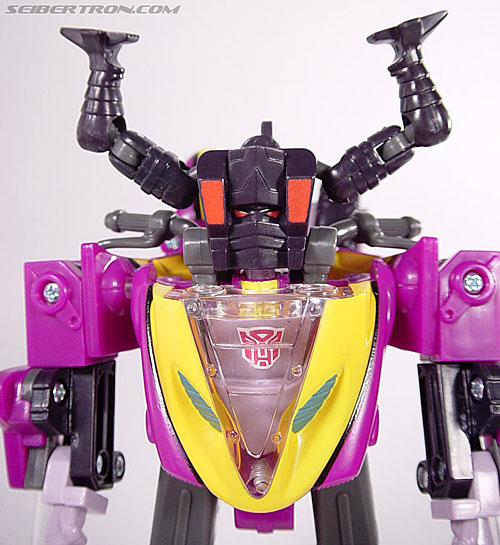 3. Transformers Armada Megatron
Speaking of playability, the Megatron in this line was like his own playset with lots of action features and ports for minicons, including ramps, trap doors and hidden areas. Plus he has a hidden blade/shiv if ever he has to get extra nasty. Of course he isn't without firepower with a fun himage to the G1 ty by having a massive cannon under his arm pit. I love the facesculpt too with the giant horns that act as shears in tank mode, just to add to its ferocity.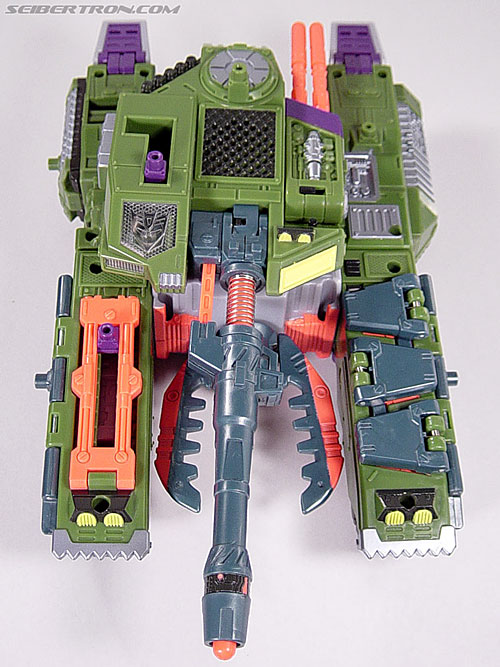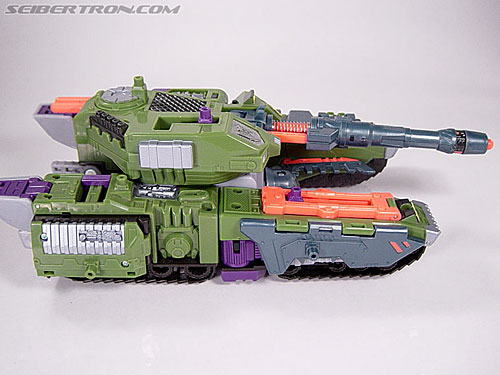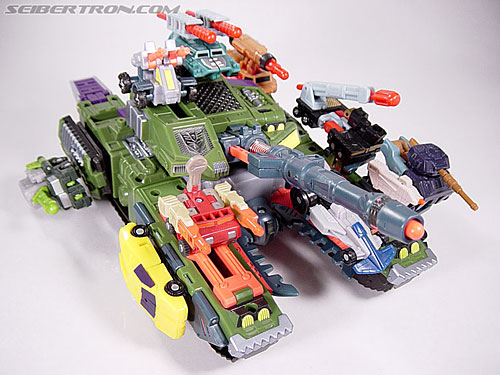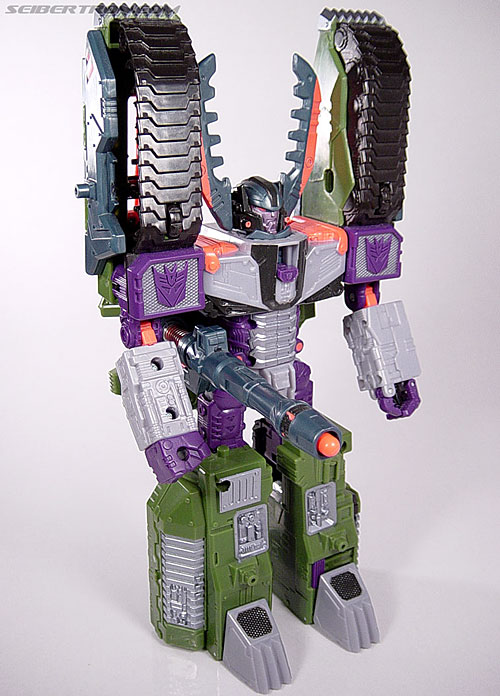 2. Transformers Armada Tidal Wave (Shockwave)
Armada was all about the gimmicks and while some did not turn out great, they really knocked it out of the park with this one. This toy is one for the ages with three seperate vehicles, all with their own individual gimmicks (like a fold out seating area, or an elevator) that combine into a massive ship which then transforms into a giant robot. I really love all about this toy and I feel any fan is missing out by not experiencing this mold. There is nothing else wuite like it out there.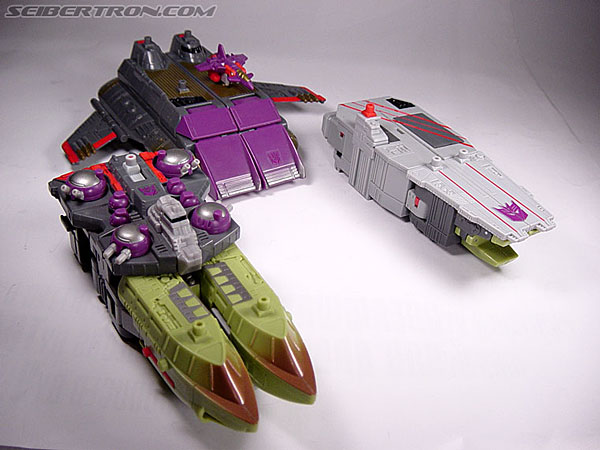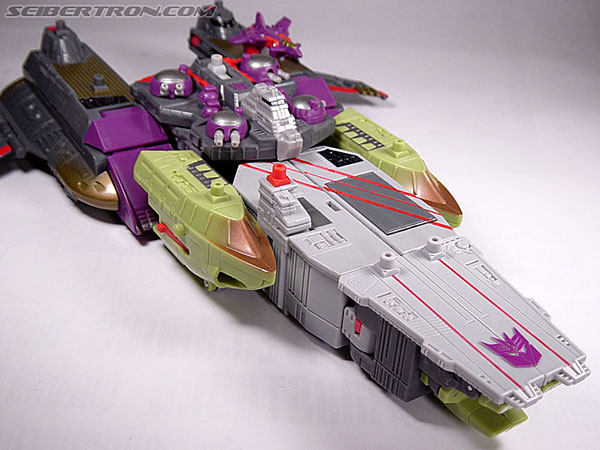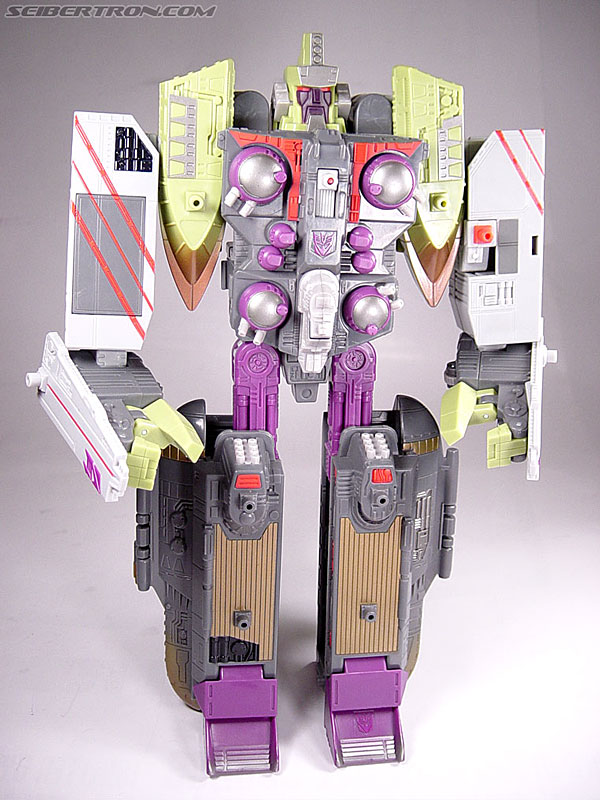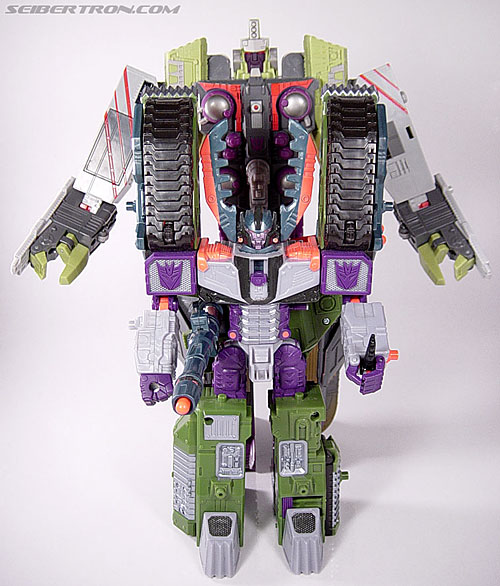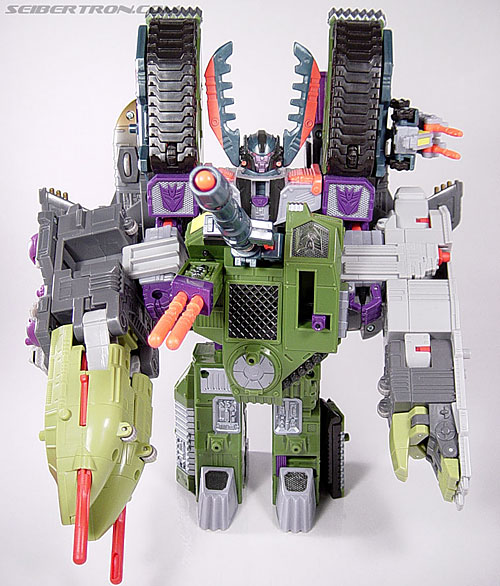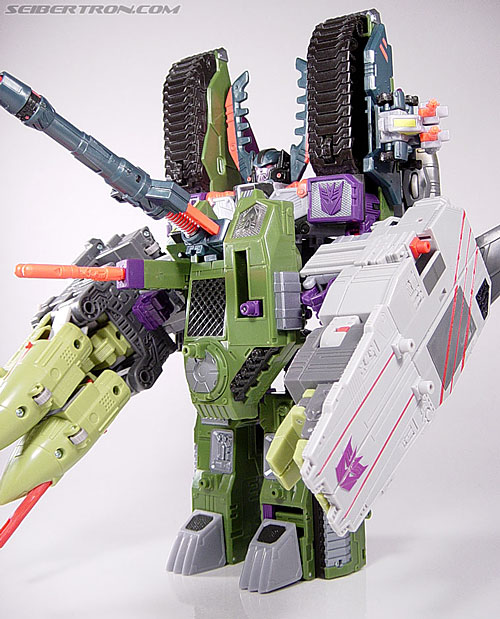 1. Transformers Armada Unicron
I think everyone saw it coming. With Tidal Wave at number 2, the only bot that could beat it would be none other than Unicron. Unicron at the time was a dream come true. Not only was it a great representation for the main villain of the Armada series but it was finally a transforming toy of the villain from the 86 film, which may fans longed for. I love how it serves this dual purpose. I think what I find smartest of all in its design is the rings the turn into the wings. I am really impressed at how they did manage to give us a planet-like alt mode and a well proportioned bot even if there is some shellforming involved. Due to its popularity, this mold keeps being released over and over so anyone wanting it can get it with ease.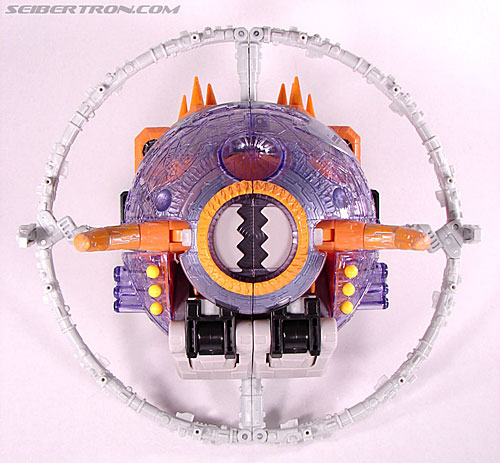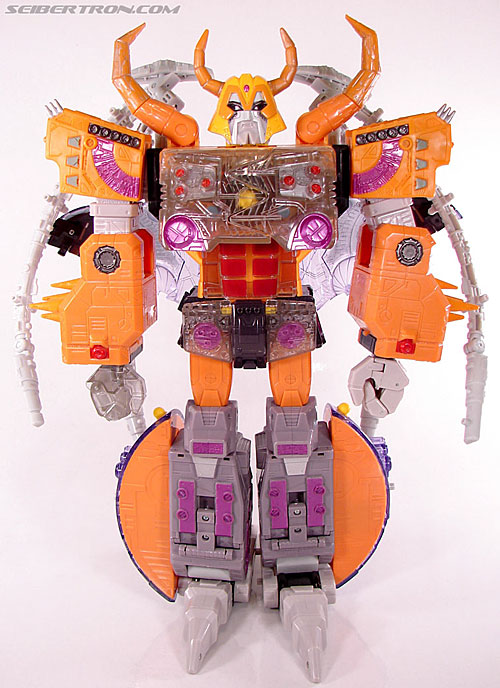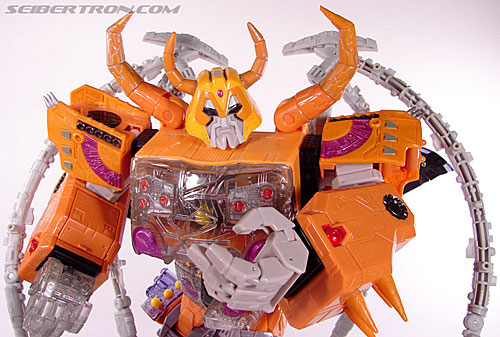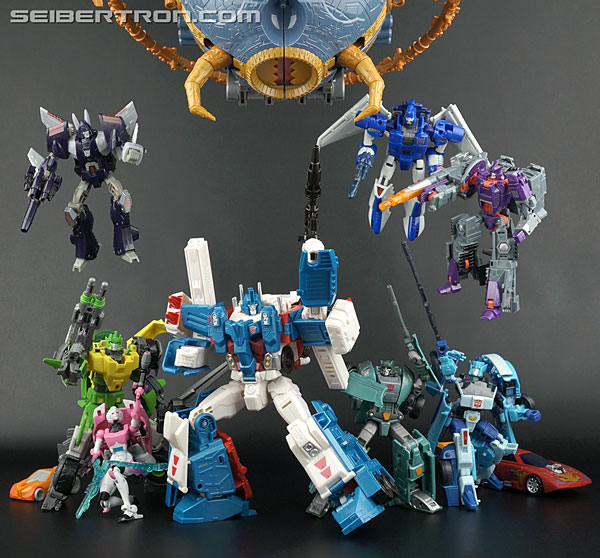 Honouable Mentions:
Destruction Mini-Con Team
A big part of Armada were the minicons and the special ports can still be found on certain toys released a decade later. The mincons I liked best were the ones that had an extra action gimmick. They were already simpler toys with odd proportions so adding an action feature didn't hinder anything that wasn't there already. And of those, I liked the Destruction Mini-Con Team best due to the irony of these massive alt modes being rserved to tiny bots. I mean you have a Gepard anti-aircraft tank, a tunneling machine and a kreaken bucket-wheel excavator. The bucket-wheel spins and so does the drill. Plus, the bucket-wheel excavator can be attached under Armada Cyclonus and interact with its gear-wheel rotor system.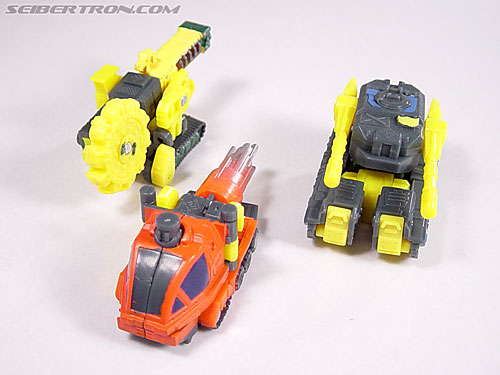 Transformers Armada Drill Bit (Crash) Gallery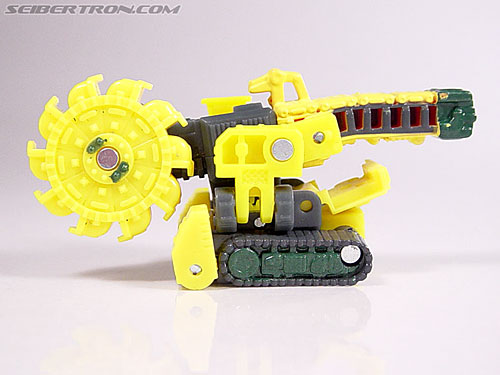 Transformers Armada Buzzsaw (Wheel) Gallery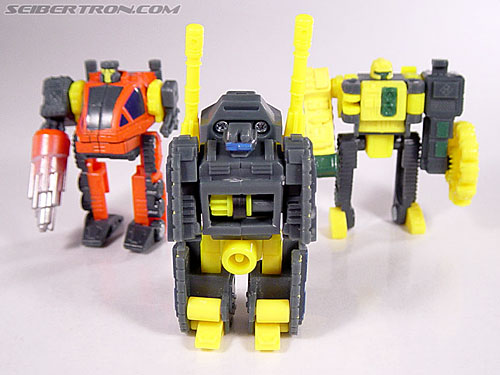 Transformers Armada Dualor (Duster) Gallery