Top 5 Cyberverse Commander Class Figures
Posted:
Sun Sep 08, 2019 9:32 pm
Every two weeks, Seibertron.com brings you a Top 5 list related to all things Transformers written by me, your fellow editor. These are my opinions (just like movie or game reviews hosted by sites are still just the opinion of one person) so what matters most is what you guys think of the topic or list, and I hope to see your own lists or comments on omissions and ranking. Let's have fun! All previous lists can be found
here
.
Top 5 Cyberverse Commander Class Figures
Cyberverse didn't always refer to a Transformers cartoon. It once was a fun idea of a subline, which started in Dark of the Moon and continued into all of Transformers Prime. It had it's own sense of scale and even redefined those smaller toys. It was a contained smaller scale made up of Legion class and Commander class figures. While the Legion class was well known by fans (it was previously known as the Legends Class, let the confusion BEGIN!), the Commander Class was a new idea. It was made of figures that were a tad bit smaller than Scout Class figures and yet more complex than Legion figures. It could have been seen as the "new" Scout Class, especially since it replaced the ROTF Scout class initially, but then it developed into this nice sweet spot where you could use it for smaller versions of characters who were usually bigger than deluxes to then interact with the legion figures (like faction leaders and lieutenants). In short, this was a fun class which gave us some excellent toys and I want to share some jewels from this short lived Commander class.
5. Transformers Dark of the Moon Hatchet
I really liked this little guy due to the originality of the concept. It reminded me of Skylynx where you go from a vehicle to a more animalistic robot mode. And it was the only way to get what I found to be the one of the most original Decepticon designs from the film Dark of the Moon. They did an excellent job with this toy at the smaller Commander class scale where you feel the complexity was not sacrificed. Great looking tiny jet too!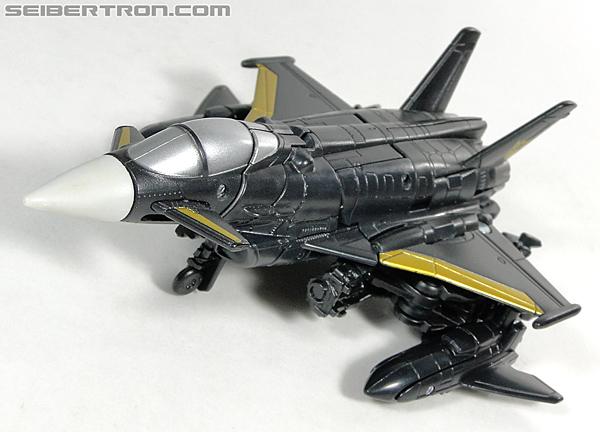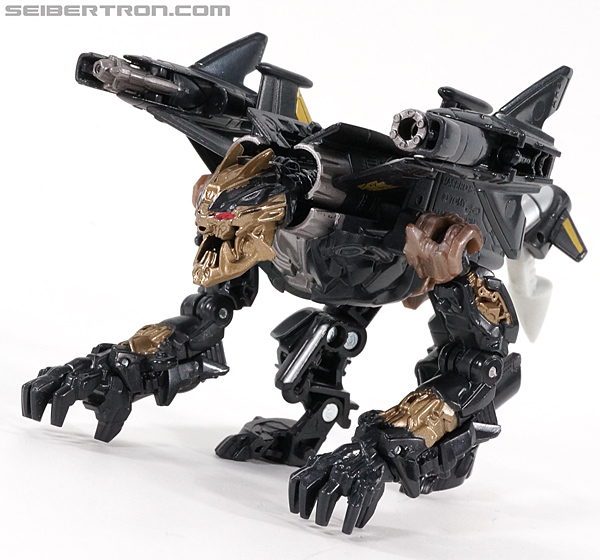 4. Transformers Prime: Cyberverse Dreadwing
You want o know something nuts? I like this guy more than the voyager version. It is the perfect proof that you can still accomplish so much at a small scale. The voyager may be imposing, but his transformation is more complicated than it should be, especially for a bot who's legs aren't disguised in jet mode. Here instead, you get a very pleasant transformation with a great looking two modes, helped by the undercarriage being more compact in jet mode than with the voyager. I especially love how they made him scale with Megatron and the vehicon underlings.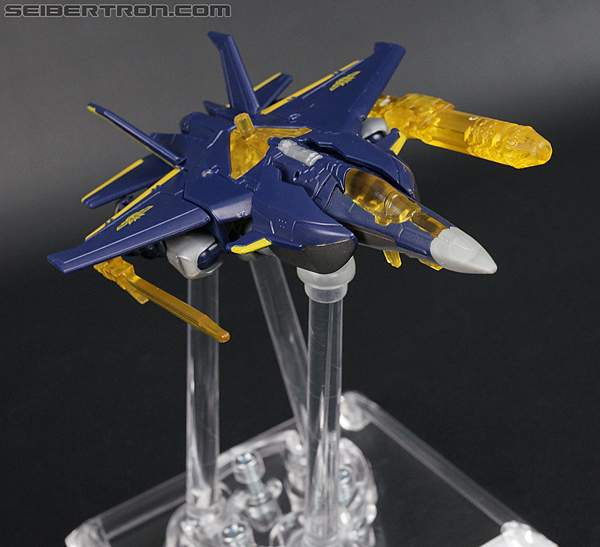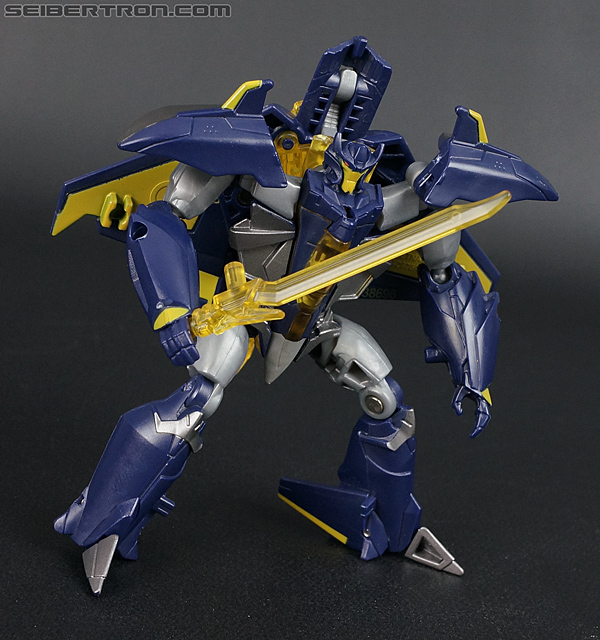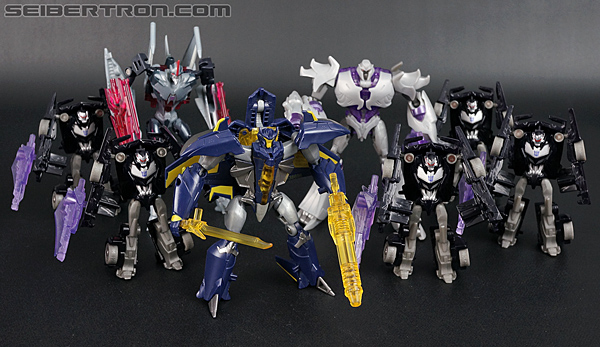 3. Transformers Dark of the Moon Guzzle
This toy reminds me a lot of ROTF Bludgeon. Not just because they are both tanks, but because this is still to date the best toy of guzzle out there and a very loving homage while still being new and distinctive. Even though it is a movie toy, it has that same amazing energy of the classics line where you see a love for G1 and the want to bring those design cues back for a new era. It's a very inventive design, given the homage and an excellent mold.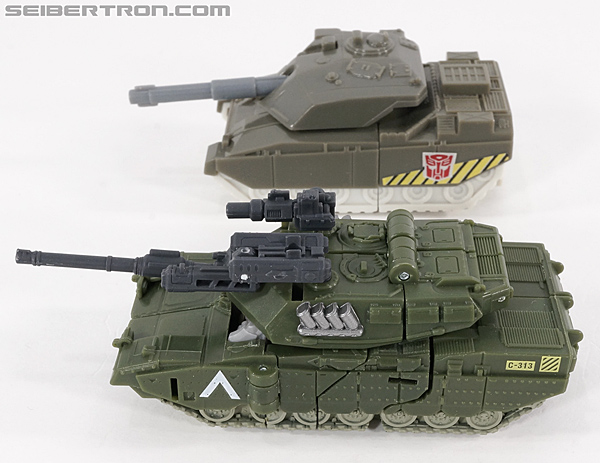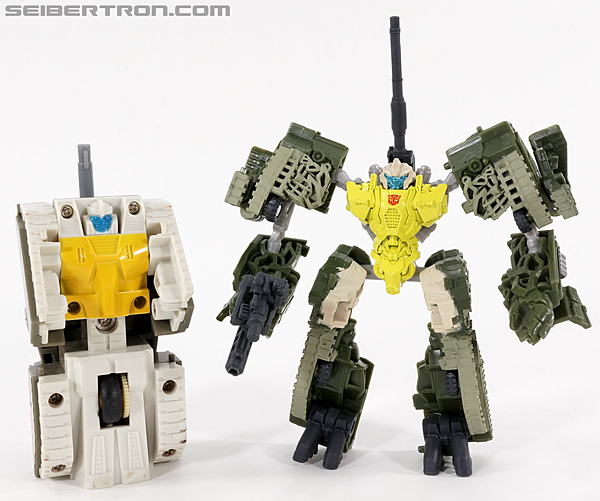 2. Transformers Prime Beast Hunters Cyberverse Hardshell
I always felt this is one of the very best Commander class toy from the Cyberverse line, if not the best. It is too bad we never got a voyager Hardshell for our Prime collection but at least we can recreate his might and scale in the cyberverse line. The transformation is quite complex for a Commander class figure, to the point where an upscale into voyager could use the same transformations scheme and not feel in any way simpler than regular voyagers (but I would hope for some more articulation if it ever happened).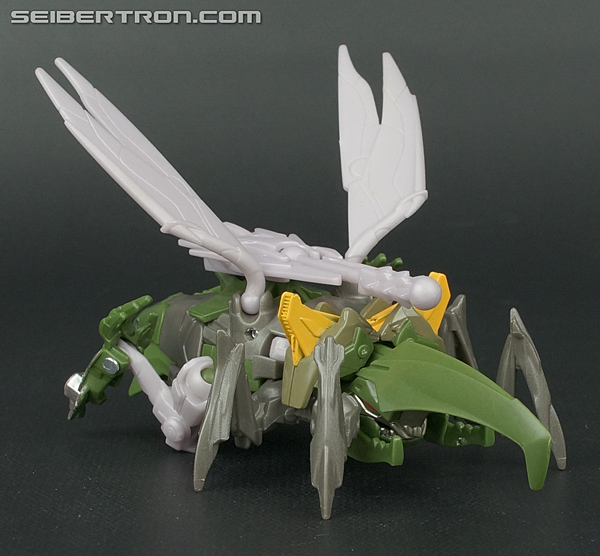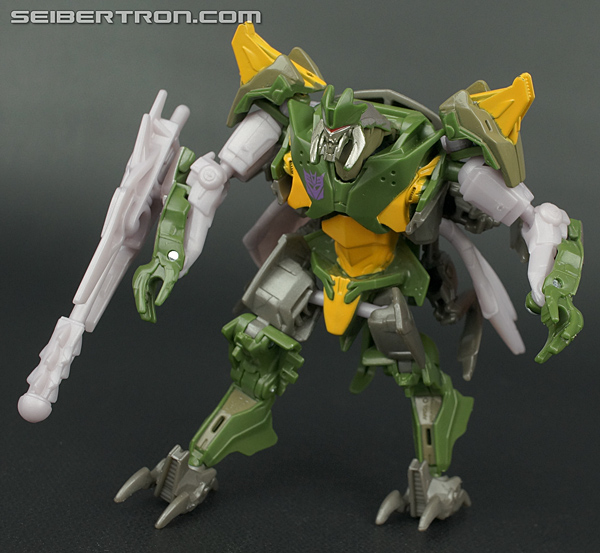 1. Transformers Prime: Cyberverse Ironhide/Huffer/Trailcutter
I know what it says for the state of Ironhide toys, but this is one of the top 3 best Ironhide toys we have ever gotten, and I include the Masterpiece in that. This is leagues better than the deluxe mold that also came out (which Hasbro only released as Kup). You see as a deluxe, Ironhide looks puny, but here as a Commander class, he looks perfect, towering over the smaller bots like Bumblebee and Prowl, ready to either lend them a hand or share some wisdom. He has a great look that really works with the Prime idea of merging the movie aesthetic with G1, where you have the movie alt mode and weapons but with a G1 helmet and chest piece. And unlike the deluxe, that chest piece is actual alt mode kibble from his truck mode and not a fake piece. Easily the best engineered Commander class figure I have ever seen and a toy I enjoy transforming so much I went and tracked down the other retools and redecos stemming from this mold. I cannot recommend this tough soldier (or any of his retools) enough for your tiny army.