Re: Transformers War for Cybertron: Earthrise Discussion Thread
Posted:
Sat Feb 22, 2020 5:31 pm
aronjlove wrote:

ZeldaTheSwordsman wrote:I nitpicked the Datsun name use b/c I'm something of a fan of Datsuns and I like the aesthetics of the Autobot cars' '80s altmodes better than I do those of the Classics and Universe modernizations.

I mean, when I think of a classic Import car the Datsun is what usually pops into my mind.

And the Siege Smokescreen looks closer to this

than the Earthrise Smokescreen. I think it's the bottom grill that makes it look more like a Japanese tuner.

I do like how the Earthrise figure has side mounted rearview mirrors.
Consider this, the actual car whose livery inspired Smokescreen's deco: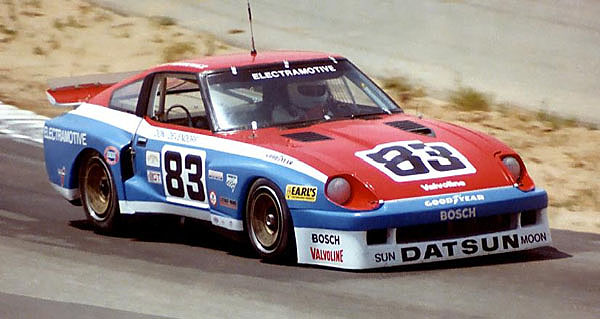 It's a lot more accurate than you realize, other than the aero headlights, which are actually seen on some Fairlady racing cars and tuners. It's hard to imagine a more accurate alt mode that isn't officially licensed by Nissan. Now, I don't see them removing the front air dam for the inevitable Prowl and Bluestreak repaints like they should, but even if they didn't I'd say they did an excellent job of capturing the essence of the vehicle.