Then and Now - The Updates to my Original Transformers Toys and the Joy and Nostalgia They Bring
Posted:
Sun Jan 12, 2020 1:10 pm
Every person in the Transformers fandom has that special piece that brought them into the fandom. For some, it might have been an episode of a cartoon. For others, it might have been a comic. Others a toy. Others a movie.
But no matter what that source is, every Transformers fan holds that piece near and dear to their hearts. Even when they've been in the fandom for 5 years, 10, 20, 30, or even 35, they still can remember that one thing that brought them here. And despite whatever else they experience and come to love, they still will always remember and hold dear that entry point.
For me, my introduction to the fandom was the 2007 Live Action Movie. The movie, while not the best and by no means the least controversial piece of media, is still very important to me, as are all of the followup movies. I enjoy the movies for what they are, and I love both the action and the designs that they have brought into the Transformers lore.
And that leads me to the primary subject of this article: my first and second ever Transformers toy.
After watching the movie sometime in August of 2007, 12 year old me wanted a Transformers toy badly. And on Christmas Eve, I got me first: the original Voyager Class Megatron toy. And then on Christmas morning, I got the 2007 Camaro Concept Deluxe Bumblebee. My first Decepticon and Autobot, within 24 hours of each other. And ever since, I have loved and held dear both designs and toys.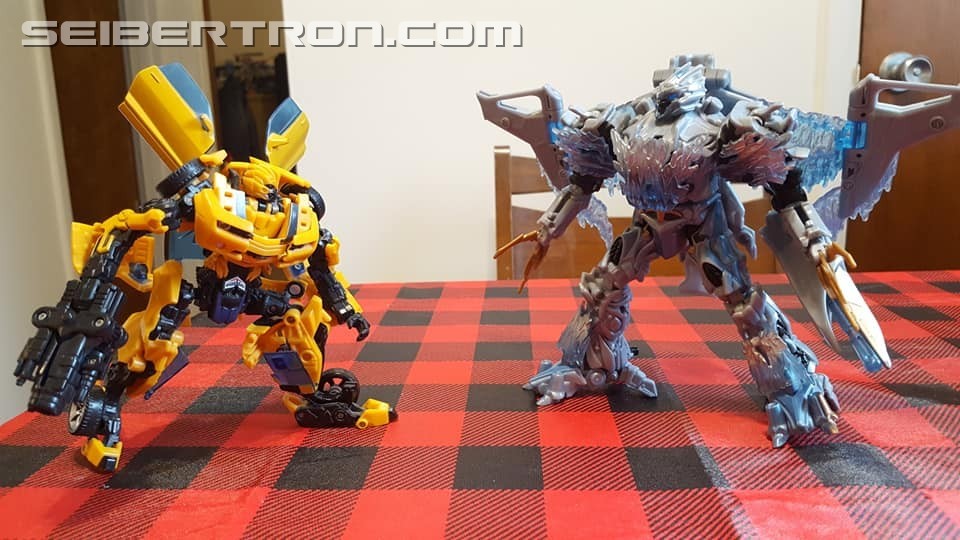 Looking back at these toys, the Megatron was a simple and not very accurate toy, but I loved the ice effects and the speed of which I could Transform him. And Bee is a bit limited, but he still has some great design cues, such as how the wheels and wings work, that have not been replicated but I still love.
Ever since these 2 toys, both designs have held a high place in my mind. My definitive Bumblebee design remains his movie design, specifically the 2007 Concept Camaro design, and while there have been many different Megatron designs that I have loved, this was the first, and is important for that reason.
That is where we come upon the present time, and more specifically the last 2 and a half years. About that time, we got word that a Generations line exclusively for Movie toys was in production, and the first new Movie Masterpiece figure was hitting shelves.
The first new Movie Masterpiece was the 2007 Bumblebee, and I got that toy as fast as I could. And I have loved that toy ever since. It brought the 2007 design to life in near perfect detail while also still transforming. It has the mask, the Bee face that I have come to know and love, the little mirrors on the collar, the wheels integrated into the heels, and even the proper wing locations. The only thing missing was the shoulder missile cannons, but that is a minor thing.
And then, in 2019, we got the announcement and release of the 2007 Movie Megatron toy. This was the first use of that design in forever, and it was a Masterpiece! I snagged that toy up, and holy crap was it fantastic. This was a huge, heavy, larger than life, and perfect update to his 2007 design. And that jet mode is huge and wonderful.
Both of the Masterpiece toys lived up to expectations, and they have filled my heart with so much joy, having these perfect replicas of my first 2 toys.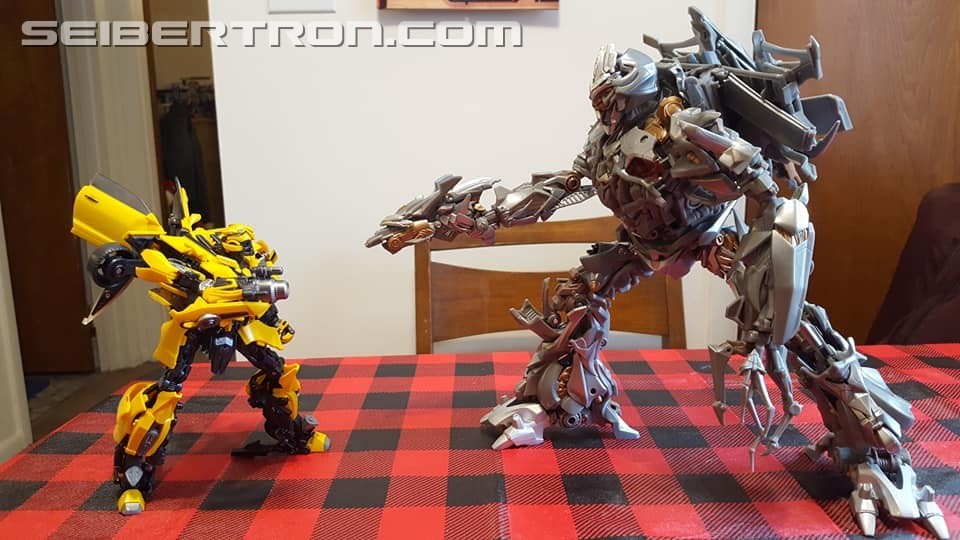 But we weren't done there! Not long after that, we got the reveals of the first wave of 2020 for Studio Series, and in that wave, side by side, were the 2007 figures updated! Unbelievable!
And those 2 figures were pre-ordered and accepted into my home with open arms. And just like the Masterpiece toys, they lived up to their expectations. The new deluxe Bumblebee also perfectly nails that original look, and it feels wonderful to have a 2007 and 2020 deluxe of the same character side by side. And then there is Megatron, the same thing, but at voyager scale. And while he traded in a fusion cannon for a giant mace, I love the mace, and I love seeing these 4 toys side by side. Sure Megatron has the wrong chest, but the paint work is so intricate and perfect, it can be excused.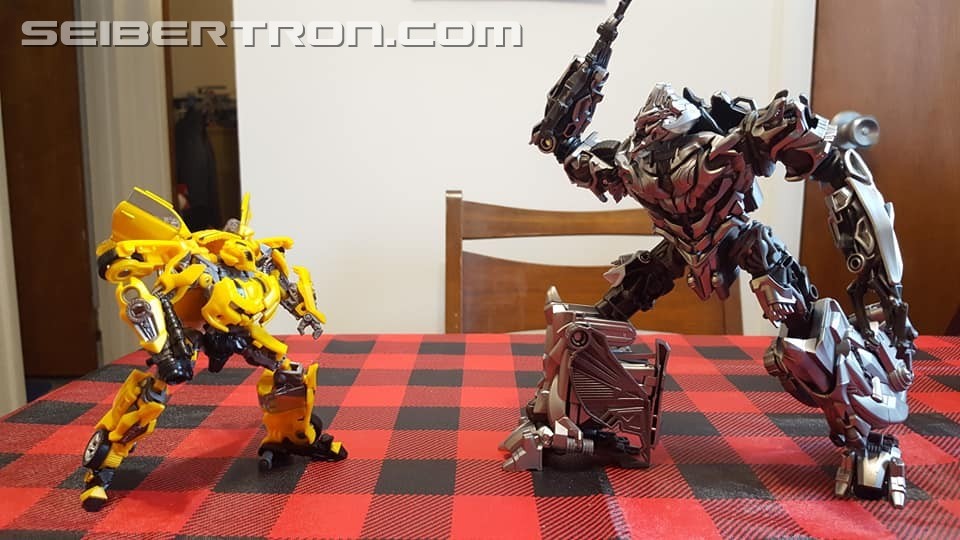 Having these 6 toys, 3 for each different character, is such a huge deal to me. I can look at these 6, and I can see my adventures through the 13 years I have been in the fandom. I can see where I started, with the limited engineering of the 2007 line that still produced some great toys. I can see where I have gone with the Generations updates, expanding my Generations shelves in all forms, but most specifically for my movie toys. And in the Masterpieces, I can see how I have matured, from simple figures that were gifts or took a month to save up for if I bought my own, to high end collectible figures of my favorite characters.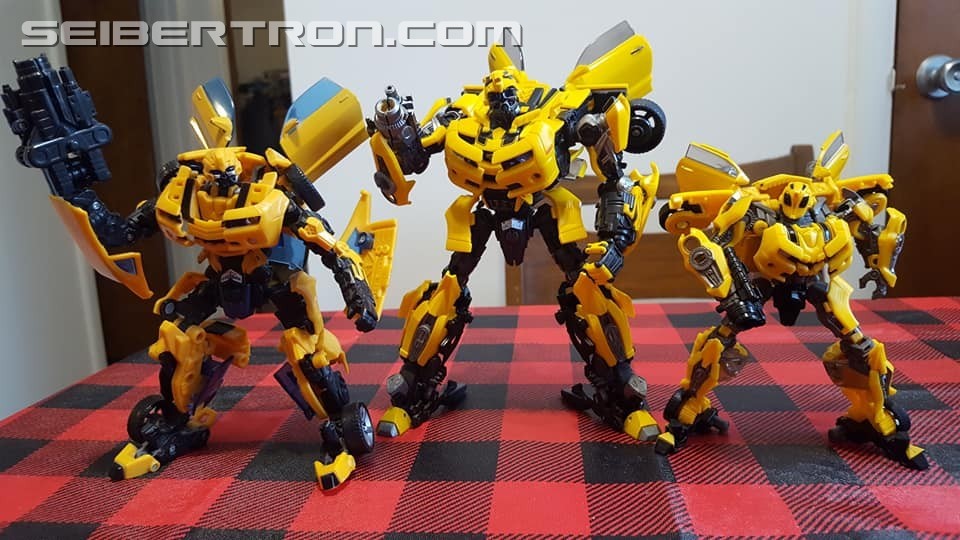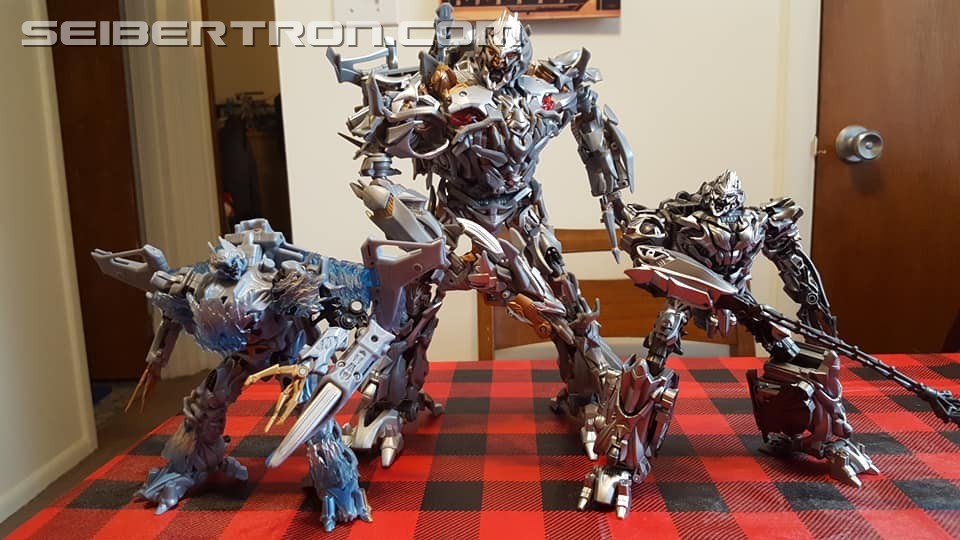 These 6 have given me an incredible journey, a nice representation of my Transformers adventure. My favorite designs, some of my favorite characters, and my favorite Transformers universe.
It is a joy to have these toys, both original and different updates. They bring me incredible joy, but also strike that nostalgia bone just right. These toys make me feel things; I can feel my journey, my adventures, my life in the fandom.
When other fans get their updates to their original toys, whether they be Generation 1, Beast Wars, Armada, etc. I know exactly how they feel. I can see why they have such an overpowering nostalgia for their firsts and their updates. This is my MP-1, my Classics Prime, my Galaxy Force Optimus Prime, my Power of the Primes Optimal Optimus. The feeling is wonderful, and I could not be happier with where my journey has taken me.
The movies have been my introduction, my driving force, my favorite universe. And here, they have come full circle. My hope is that others who have not felt what I now feel will one day get to experience this nostalgia trip, that they can feel that satisfaction of that perfect update to their first.