New Galleries: Transformers Nike CJ81 Megatron and Playmakers Calvin Johnson
Posted:
Fri Jan 31, 2014 2:02 pm
Since it's
Super Bowl
weekend, I thought we'd have a little fun with all of the hype by launching two new NFL related galleries done in typical Seibertron.com fashion. You know how that goes: hundreds of highly detailed photos, a multitude of poses, comparison shots galore, excessive amount of package shots, extreme close-up shots ... basically the end-all-be-all most comprehensive Transformers related galleries you'll ever need to see. Calvin Johnson is getting the Seibertron.com gallery treatment!
Late last year, a special edition
"Megatron Rises" Nike Air CJ81 Trainer and Action Figure
were released around Thanksgiving 2013. The "action figure" was none-other than a Calvin Johnson inspired redeco of
Generations Megatron
which came packaged in a box shaped like a small shoe box.
For those of you who are unfamiliar with American football and are wondering who this "
Calvin Johnson
" guy is, Calvin Johnson is an American football wide receiver who plays for the NFL's
Detroit Lions
. Apparently Calvin Johnson was given the nickname "Megatron" by former Lions wide receiver Roy Williams and the name caught on with fans.
So here we are at the weekend of
Super Bowl XLVIII
. While the Detroit Lions and Calvin Johnson didn't make it to the Super Bowl, you can enjoy your chances at Super Bowl Squares while watching the Seattle Seahawks take on the Denver Broncos instead. We're still going to have a little football fun this weekend right here at Seibertron.com courtesy of a couple of fun and light-hearted galleries of Calvin "Megatron" Johnson. So before you watch the game this weekend, make sure you check out this photos of Hasbro's Nike CJ81 Calvin Johnson Megatron in all of his purple glory alongside the amazing Playmakers Calvin Johnson action figure from McFarlane Toys.
Without further ado, fellow Transformers and NFL fans alike, Seibertron.com is proud to present galleries of
Nike CJ81 Megatron
and
Playmakers Calvin Johnson
!
Miscellaneous
Calvin Johnson Megatron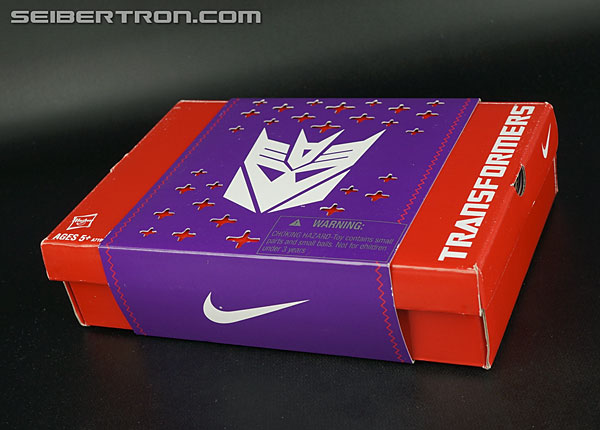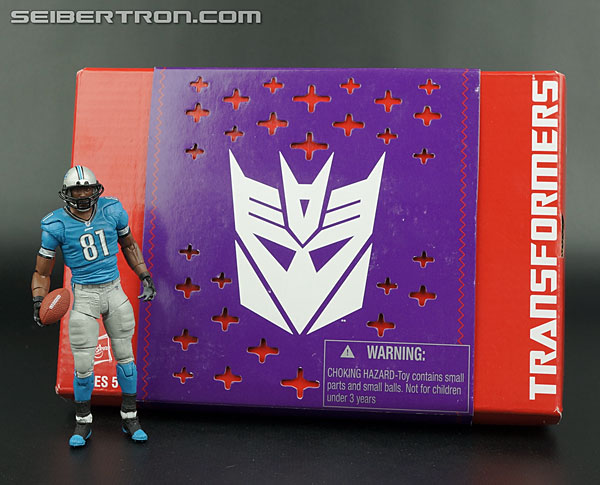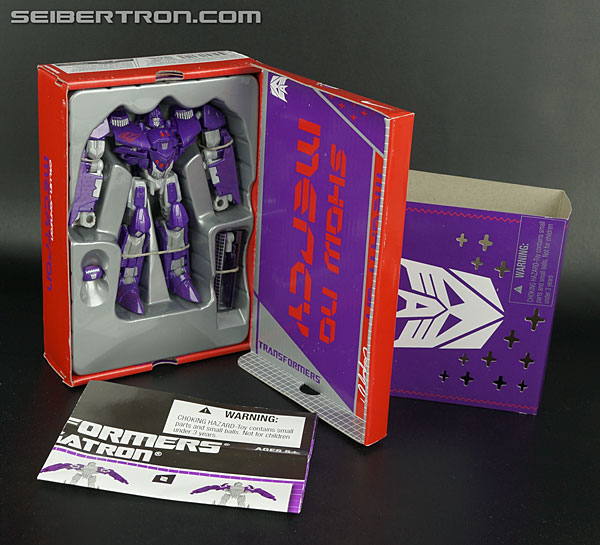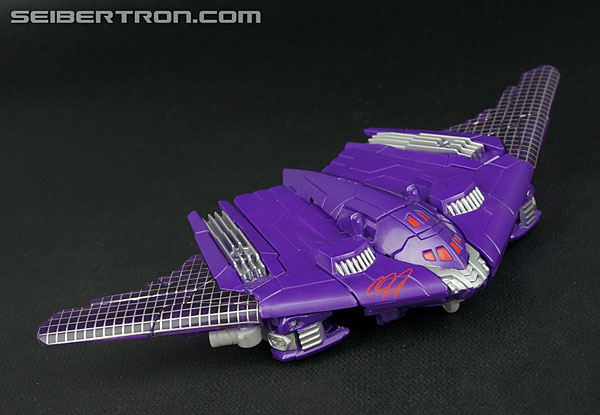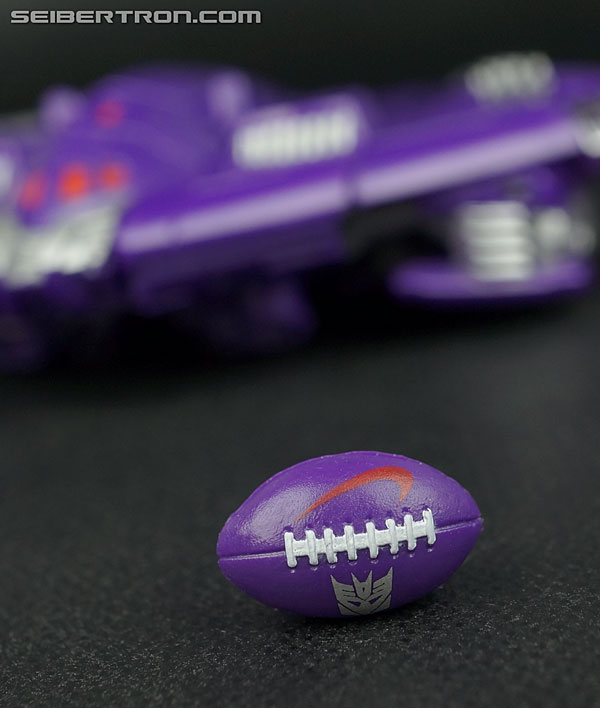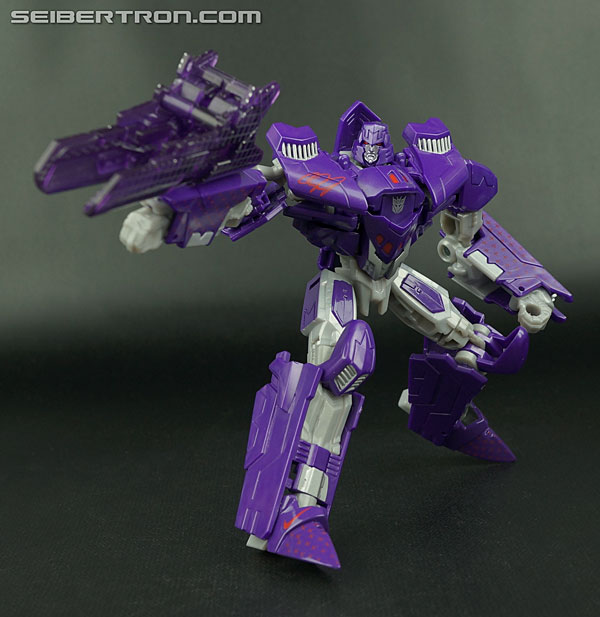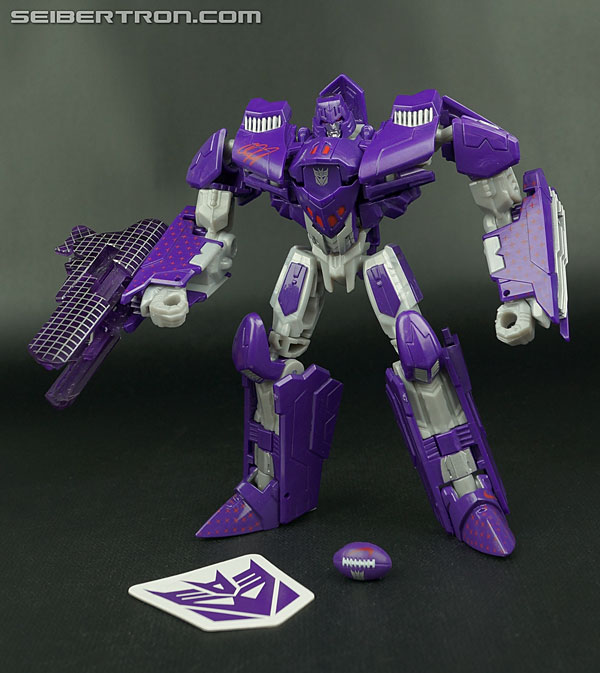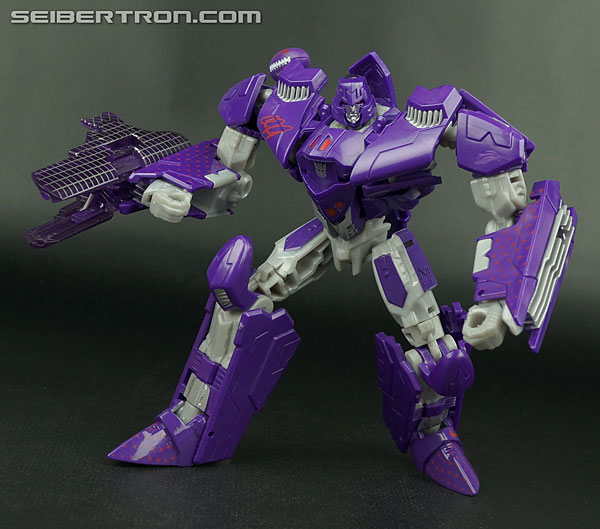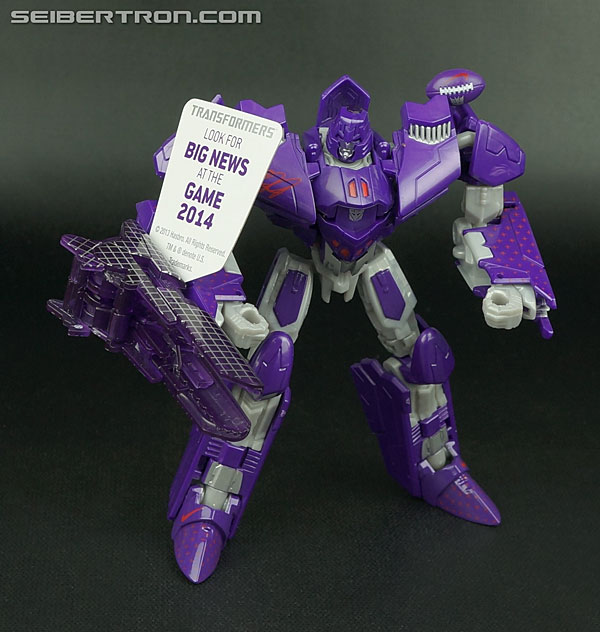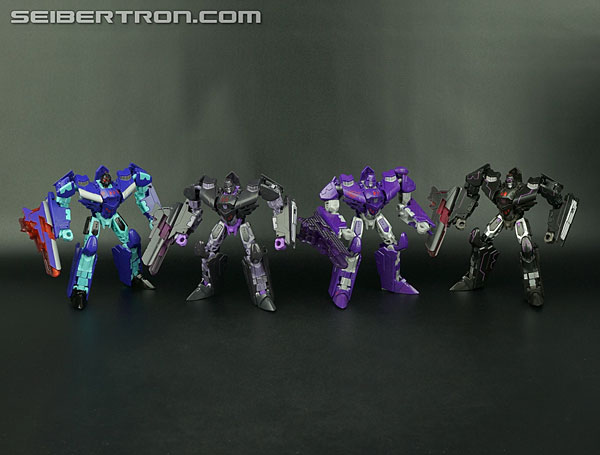 Playmakers
Calvin Johnson