It's time for the galleries of Seibertron.com to jump back into the Transformers Animated pool. The subject of this entry is a trio of Animated Soundwaves which consists of an Activator and two deluxe class Soundwaves. The Activators was a size class smaller than a deluxe with a spring loaded auto transformation.
Activators Electromagnetic Soundwave
was cancelled and never released into retail but like a lot of cancelled Transformers, some found their way into the hands of collectors. This deco is based on the two part "Human Error" story line. Deluxe class
Soundwave
comes paired with
Laserbeak
who transforms into a guitar while its SoundBlaster like repaint
Electrostatic Soundwave
comes with
Ratbat
who transforms into a keytar. Click on the images to see the full galleries.
Transformers Animated
Electromagnetic Soundwave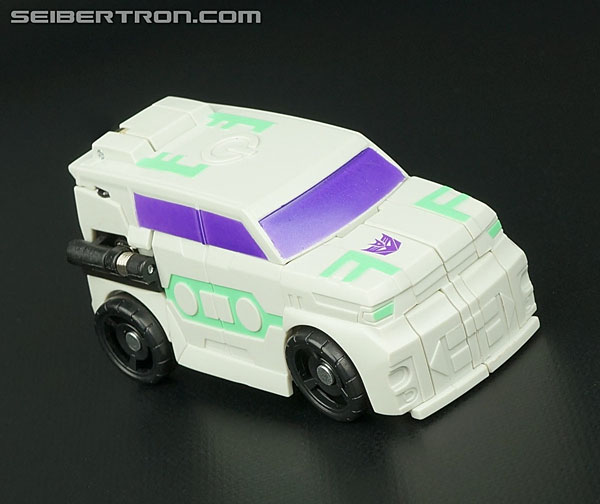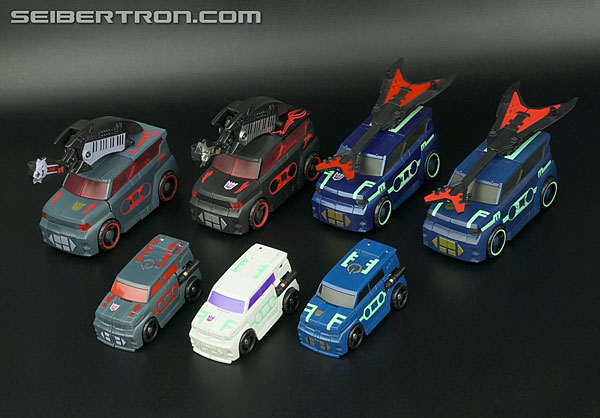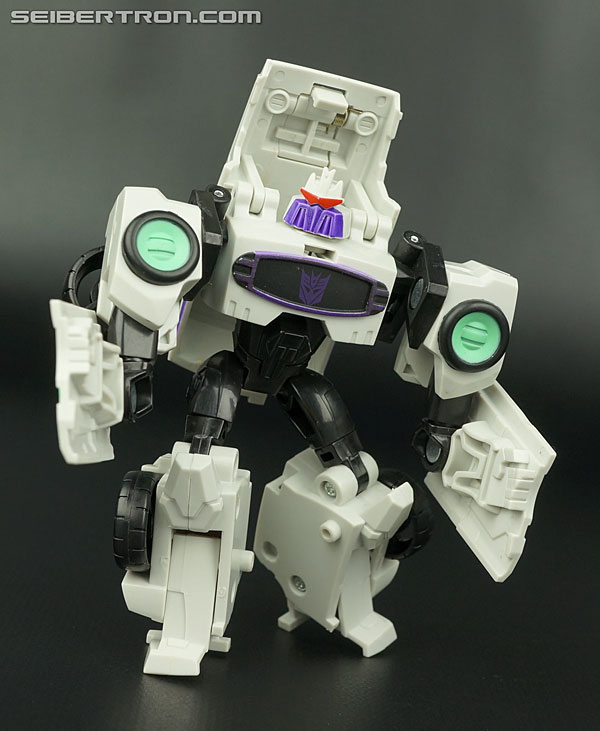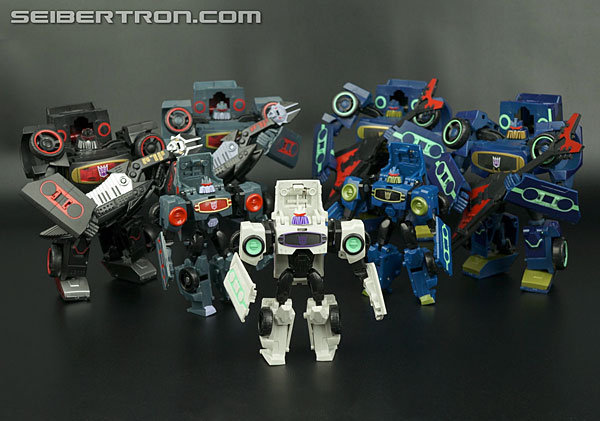 Transformers Animated
Electrostatic Soundwave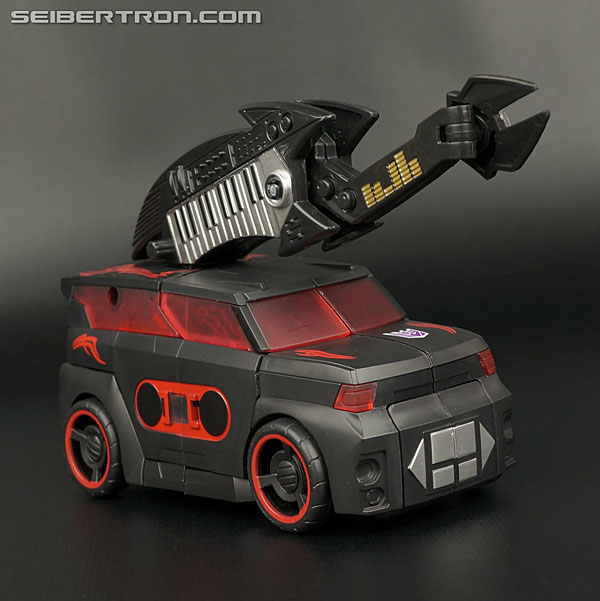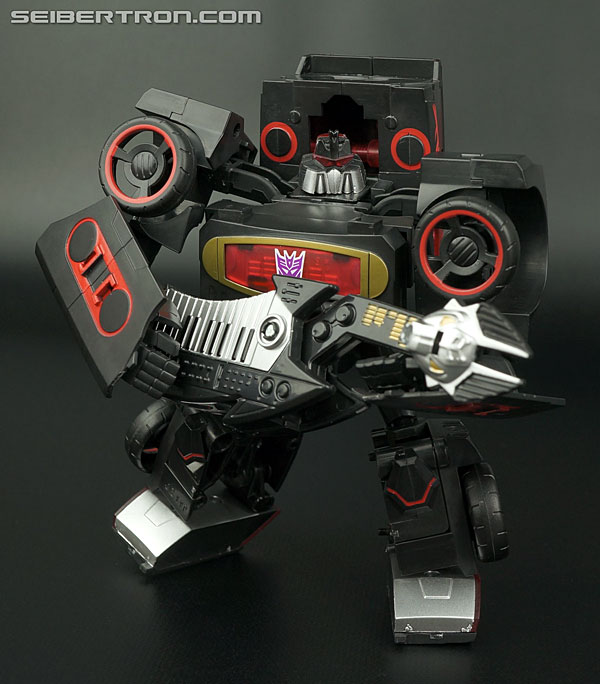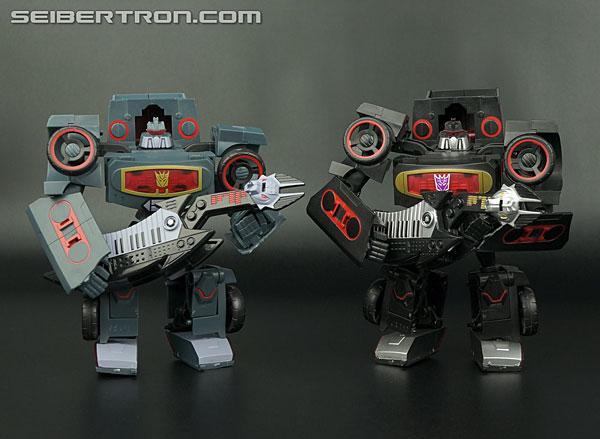 Transformers Animated
Ratbat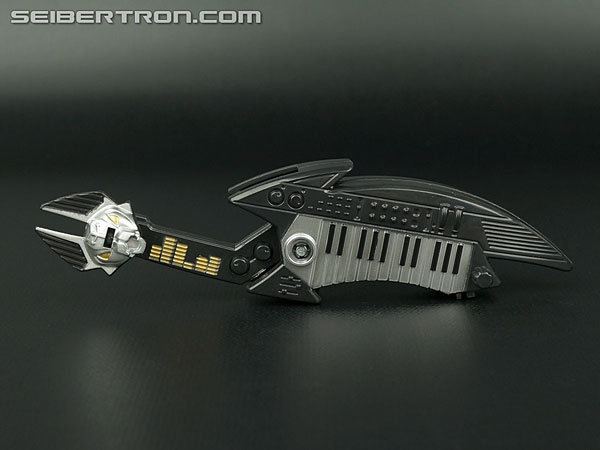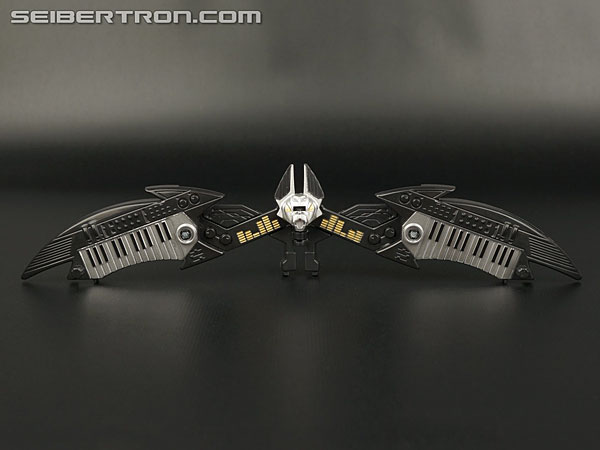 Transformers Animated
Soundwave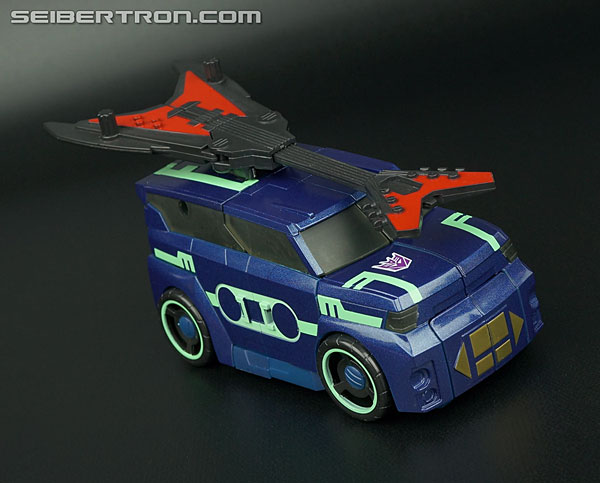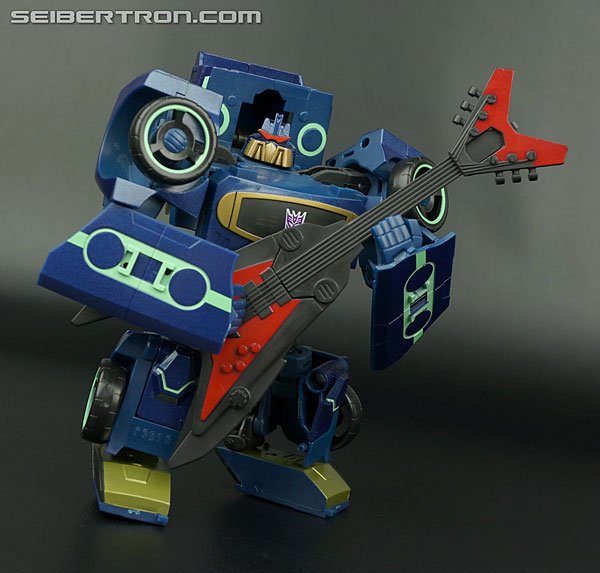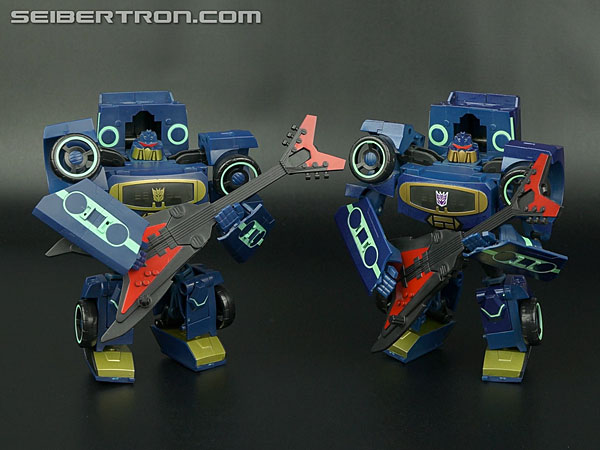 Transformers Animated
Laserbeak