Started out as a Reverb, out of box, Knockout is probably much better. Anyways, I love this figure, really good
alternate mode and transformation for a scout class. It has practically no kibble in either mode and its very poseable, and has really good balance.
Anyways, painted robot parts flat black, motorcycle fairings silver, then dry brushed robot parts with silver, and thinned out some dark blue and washed it over the silver fairings a few times.
As far as customizing, I cut off the peg that holds the arms together to form the tail of the bike and inserted magnets in both arms and filled in the holes with epoxy. Now they magnetically hold together and there's no ugly peg and hole.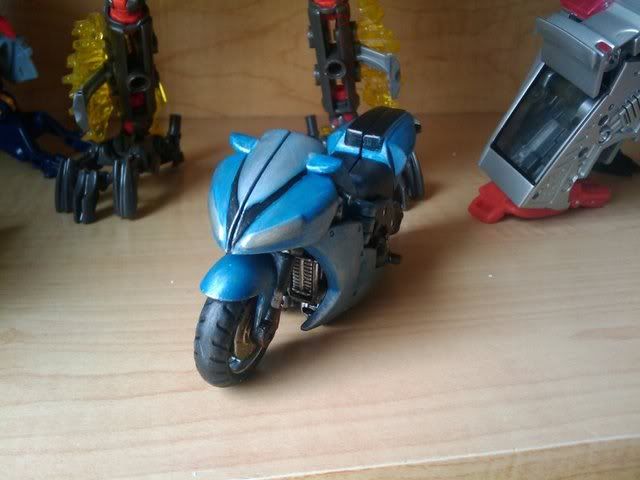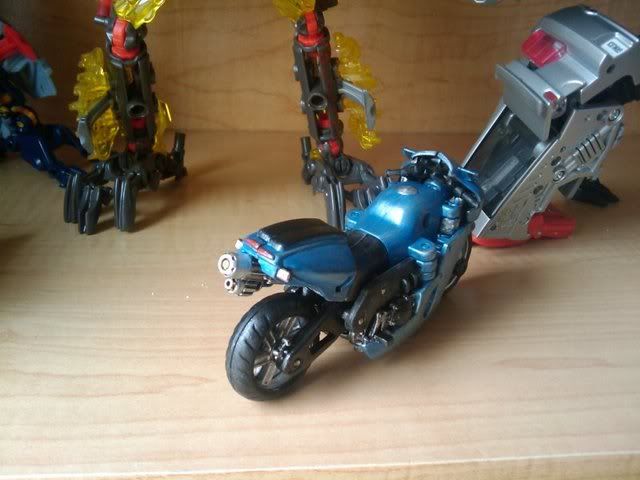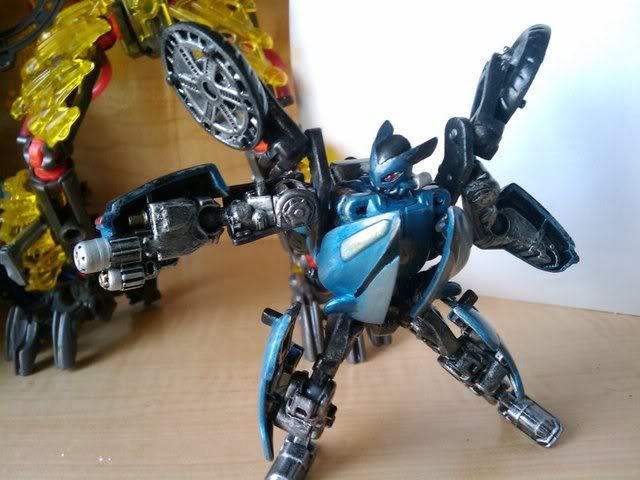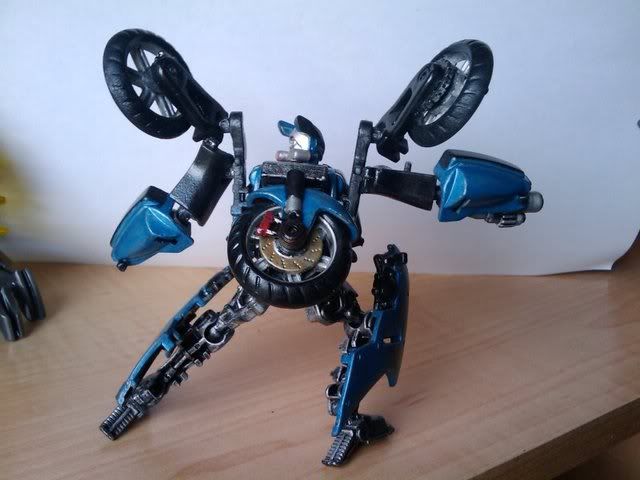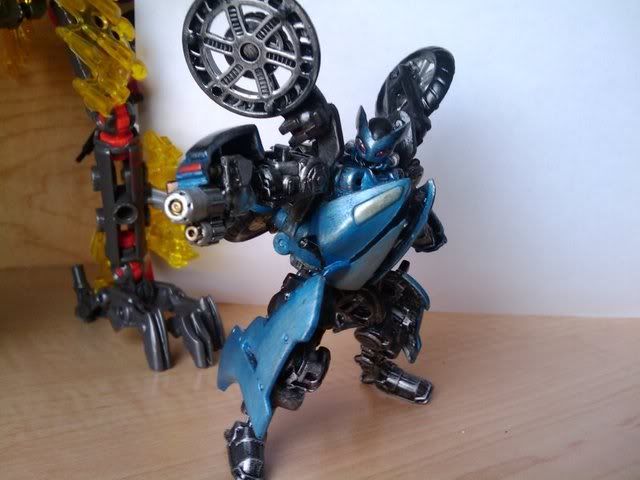 Also, put several layers of acrylic satin finish spray on it so I can actually
play with it without all my paint rubbing off. Krylon Crystal Clear Acryclic Satin works REALLY well.
Thanks for looking!