Whereas most Henkei/Classics KOs are obviously KOs, I thought I might warn people that some company has started to product replica Henkei toys. They sell for about $30 each. I've seen Crystal Starscream, Thundercracker and Skywarp, and the clear Henkei Mirage and they are IN PACKAGE!
Additionally there is a KO version of Botcon Mirage. Luckily you can tell the original from a KO in that the KO has no rub sign.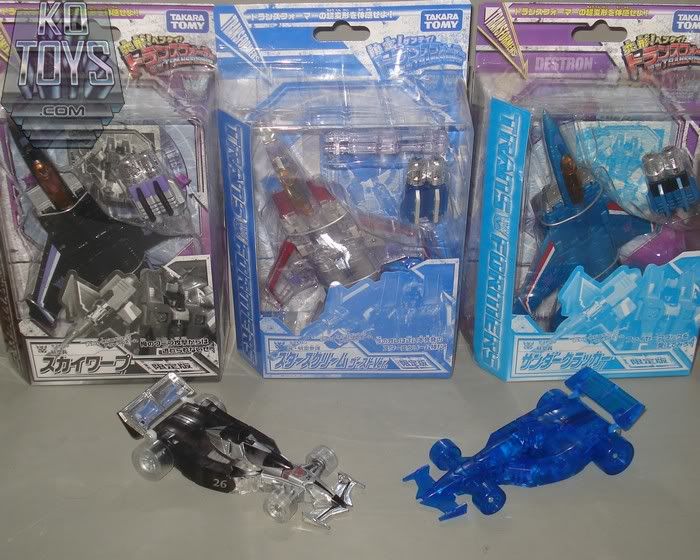 Of course for thoe who want these hard-to-get toys and don't mind KOs, it's a real deal.