When I watched first saw the trailer for the game War For Cybertron I immediately noticed how battered Optimus Prime looked. When I got the toy it almost seemed a travesty to turn this bright, shiny toy with it's lightly sparkling blue and red into a damaged war machine with chipped paint everywhere. Some people like their figures to look pristine, new and perfect but I prefer a touch of realism on my customs and I used just about every trick I know to make this look as close to what I see in the trailer as possible:
fine detailing with a tiny brush
drybrushing
paint chipping
washes
colour blending to get the glow effect
decals (for the faction symbles)
drilling a hole in the barrel of the gun (thanks to Vegetacron for the idea)
scratchbuildling an axe from... can you guess? Like any other custom figure of mine needing extra parts I used cuttings from an ice cream tub. This time, however, I branched out and used a strawberry punnet as well because I needed transparent plastic for the blade. For the shaft I used parts of missiles and a leftover cog from DotM Ratchet's Mechtech weapon.
As well as a time consuming and challenging paint job and scratchbuild I used a variety of techniques for the photoshoot such as using a bright light (my 300 lumen bicycle light) and a diffuser (a piece of paper held over the light) so give bright ambient light. Different techniques allowed me to make the axe appear to glow in some shots and bring out the crackle details in others. The result: my best custom so far and my best photogallery yet.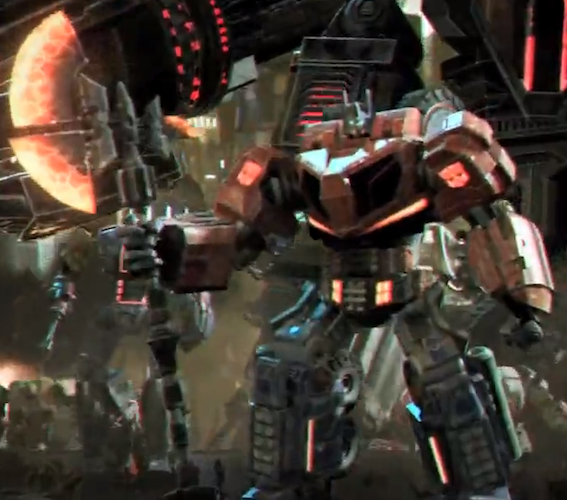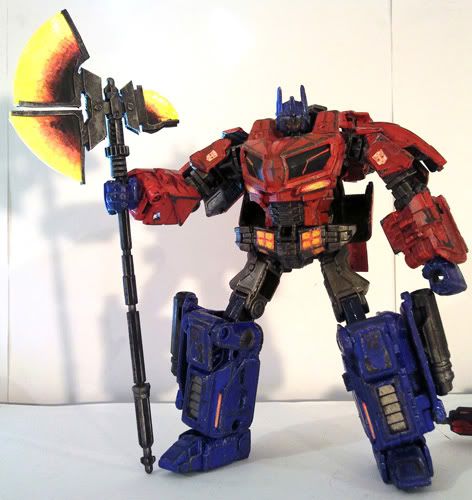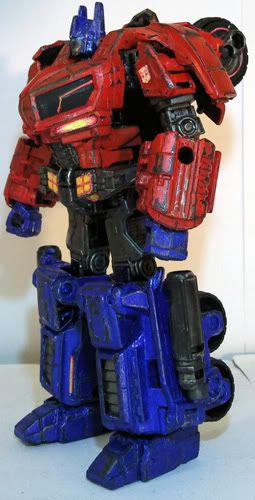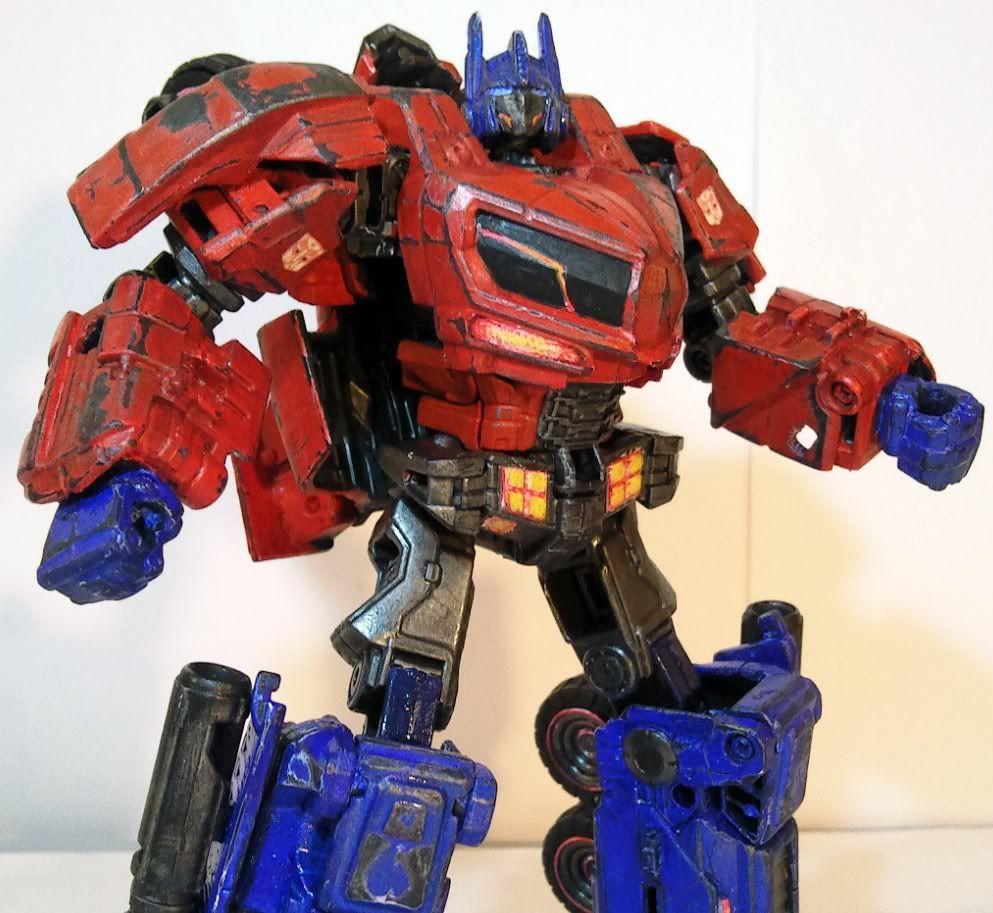 These details are hand painted.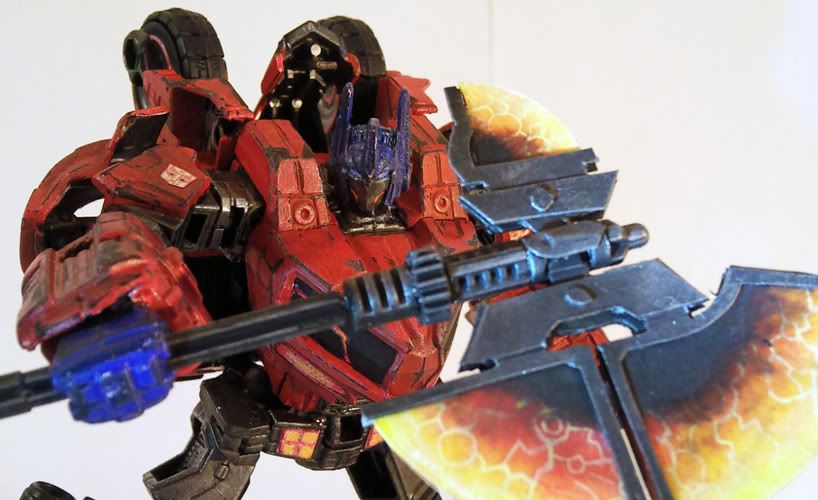 There are LOADS more pictures of him
here
so be sure to take a look. Of course, there are also plenty of my other customs to be seen if you follow the link in my sig.
Thanks for looking!