BigBadToyStore Sponsor News - 23rd June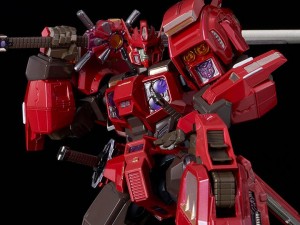 Wednesday, June 23rd, 2021 4:33pm CDT
Category:
Sponsor News
Posted by:
ZeroWolf
Views:
12,910
Topic Options: View Discussion · Sign in or Join to reply
June 23, 2021 Newsletter
BBTS News: Spawn, MAFEX, Universal Monsters, Alien, Deadpool, Spider-Man, Dinosaurs, Dexter, Star Wars, DuckTales & More!
------------------------------
NEW PRE-ORDERS
------------------------------
Spawn's Universe of action figure grows with the Clown, Violator, Redeemer and Raven Spawn! NECA continues their Universal Monsters line with The Wolf Man! Alien has invaded the Mezco Designer Series, fully loaded with accessories from the film and interchangeable parts! Deadpool returns to the Amazing Yamaguchi Revoltech line as a fully poseable action figure from Kaiyodo! Based on the hit movie "Spider-Man: Into the Spider-Verse", Sentinel is excited to present Peter B. Parker as the next release of their new SV-Action figure series! Designed by artist Li Xin, the 1/12 scale giant wolf figures include armor and battle mount equipment for other 1/12 scale figures to ride. From the award winning crime drama Dexter comes the officially licensed Dexter Morgan 1/6 scale figure. Threezero has created Ser Jorah Mormont from Game of Thrones in 1/6 scale! Emil's iconic face from the NieR series is now available as a snuggly cushion!
------------------------
NEW ARRIVALS
------------------------
Boba Fett's Slave 1, Captain Rex and The Armorer are all here from Hasbro's Star Wars: The Vintage Collection! In addition to those, from The Black Series, Dark Rey and The Armorer have arrived! Two Ultimate Predator figures from NECA are here with the Battle-Damaged City Hunter and Guardian figures. The full set of Last Knight on Earth DC Multiverse figures is back in stock! Batmobile fans can now pick up their favorite versions as Hot Wheels cars!
Credit(s): Big Bad Toy Store
---
Got Transformers News? Let us know here!
Most Popular Transformers News
Most Recent Transformers News
News Categories:
Toy News
,
Movie Related News
,
Cartoon News
,
Comic Book News
,
Site News
,
Rumors
,
Event News
,
Digital Media News
,
Collectables
,
Sponsor News
,
Game News
,
Site Articles
,
Store News
,
Company News
,
People News
,
Press Releases
,
Reviews
,
Sightings
,
Unlicensed Products News
,
Auctions
,
Transtopia
,
Interviews
,
Knock Offs
,
Collector's Club News
,
Editorials
,
Heavy Metal War
,
Podcast
,
Contests
,
Book News
,
Top Lists
Re: BigBadToyStore Sponsor News - 23rd June (2108793)
Posted by
BigBadToyStore
on June 30th, 2021 @ 2:44pm CDT
June 30, 2021 Newsletter
BBTS News: Power Rangers, DC, Star Wars, Spawn, Marel, American Psycho, Yu-Gi-Oh!, Fortnite, Final Fantasy & More!
------------------------------
NEW PRE-ORDERS
------------------------------
The Mighty Morphin Power Rangers return as part of the Ultimates figure line from Super7! Each figure includes a variety of weapons and accessories. Add them all to your MMPR collection! Each Star Wars: The Clone Wars ArtFX+ statue includes bonus parts to assemble Ahsoka Tano as she appears in her Padawan days. Collect Anakin and Obi-Wan to complete Ahsoka! Spawn is featured in his Malefik skin as seen in Mortal Kombat 11 and is designed with Ultra Articulation with up to 22 moving parts for full range of posing. Inspired by the action-packed events of the Snake Eyes: G.I. Joe Origins movie, these Core action figure offer kids ages 4 and up G.I. Joe imaginary fun and adventure! Iconiq Studios is proud to present the highly-detailed 1/6 scale, Patrick Bateman, from the cult classic American Psycho. Donald Duck is joining the Nendoroid series! Peely Bone is in an Epic Outfit in Battle Royale that was originally released in the Item Shop during Halloween in 2019, and now it is an action figure!
------------------------
NEW ARRIVALS
------------------------
From the incredible 2021 monster film Godzilla vs. Kong comes an S.H.MonsterArts King Kong figure! This menacing S.H.MonsterArts figure accurately represents one of the most famous monster in film history; from Kong's facial expressions to his interchangeable giant hands. King Kong was sculpted by animal sculptor Shinzen Takeuchi for faithful movie-accurate results. "…and now a box of little toys has become a gang of little terrors." NECA is proud to present the Ultimate Pinhead & Tunneler 2 Pack from the cult series, Puppet Master! For the first time in the 45-year history of Jaws, NECA is happy to announce their officially licensed 8-inch clothed figure featuring the likeness of Robert Shaw as Sam Quint in the 1975 classic film. The seasoned shark hunter is equipped with screen-accurate accessories and tailored clothing. From the popular anime series Fullmetal Alchemist: Brotherhood, Edward Elric comes to life as a BUZZ Mod figure! The various parts and accessories included will allow you to recreate your favorite scenes from the series or create ones you've always dreamed of!
Re: BigBadToyStore Sponsor News - 23rd June (2109533)
Posted by
BigBadToyStore
on July 7th, 2021 @ 9:10pm CDT
July 7, 2021 Newsletter
BBTS News: MOTU, Transformers, Marvel, Power Rangers, Bishoujo, Bandai Model Kits, Banpresto, DC Multiverse, The Boy & More!
------------------------------
NEW PRE-ORDERS
------------------------------
Based on the Masters of the Universe: Revelation animated series, this collection of 7-inch scale figures feature core fan-favorite characters with over 30 points of articulation and accessories seen in the series. "TECH-ON AVENGERS" is a new S.H.Figuarts collaboration between Marvel Comics and Bandai Spirits! The first release in the series is Iron Man! Behold, Galvatron! The herald of Unicron blasts his way into the Generations Selects line with this special edition figure! This Galvatron figure is inspired by the classic 1986 toy release, featuring comic-inspired deco. B2Five, the same manufacturer who brought Acid Rain and Votoms to the 1/28 scale collectible world, introduces the Veritech Cyclone from the Robotech New Generation Saga. The latest character to join the Marvel BISHOUJO series is the long-awaited successor to Wolverine, Laura Kinney from the X-Men! Build your skeleton armies, create piles of bones in your dioramas, or just enjoy the functioning figures with more than 20 points of articulation! These 1:18 scale figures are part of the Vitruvian H.A.C.K.S. collection and parts are swappable between figures. From the classic anime series Ronin Warriors, also known as Legendary Armor Samurai Troopers, comes an Armor Plus figure of Ryo Sanada in his White Armor of Inferno! Kick your WWE collection up a notch with these WWE Ultimate Edition The Rock and John Cena action figures!
------------------------
NEW ARRIVALS
------------------------
Tommy Oliver is a martial artist who arrives in Angel Grove and becomes the Green Ranger. This Mighty Morphin Green Ranger toy includes multiple character-inspired accessories, and swappable heads, one of the Ranger in his helmet and one without. From Dark Nights: Death Metal Batman and Wonder Woman are here from McFarlane's DC Multiverse. The first form of Frieza and his pod, as envisioned by creator Akira Toriyama, come to life in S.H.Figuarts. Standing a powerful 110mm tall, the figure features all of the poseability fans have come to expect from S.H.Figuarts. A detachable Scouter and Supernova effects let you re-create your favorite scenes. And Frieza's pod, a toy-series first, is rendered in accurate detail. To capture the appearance from the original design, Frieza's upper body can be removed from the figure and be set into the pod. Studio Series has always allowed fans to reach past the big screen and build the ultimate Transformers collection inspired by iconic movie scenes from the Transformers movie universe. These Transformers metal model kits are amazingly miniature 3D laser cut models that are assembled from metal sheets. These models use a simple slot and tab design so no glue is required, just bend the metal tabs where instructed and attach pieces together.
Re: BigBadToyStore Sponsor News - 23rd June (2110187)
Posted by
BigBadToyStore
on July 14th, 2021 @ 12:44pm CDT
July 14, 2021 Newsletter
BBTS News: Popeye, Doom, Halo, Marvel Legends, Mandalorian, Alien, Predator, LOTR, Transformers, TMNT & More!
------------------------------
NEW PRE-ORDERS
------------------------------
Everyone's favorite Sailor Man and his crew are finally coming to highly articulated figure form! Drawing inspiration from the classic Segar comic strips, these figures are sure to delight all the Popeye fans! From the popular game "DOOM Eternal" comes a figma of the main character, the Doom Slayer! From the Halo Infinite video game, 1000toys is excited to introduce Master Chief back into the RE:EDIT figure line. The legendary Spartan super-soldier stands about 7 inches tall dressed in his iconic Mjolnir Mark VI armor. The hero of Olympus, Hercules uses his mythic strength to prove he is worthy of immortality and is now part of the Marvel Legends line! Balrog, from The Lord of the Rings: The Fellowship of the Ring, is now in figure form with limited articulation. The newest addition to the jumbo figure line is the Mandalorian himself! Based on the Disney+ series, this new 12" figure features a vinyl cape and Mando's signature weapon. It comes packaged on a resealable, retro-style blister card, so you can hang him on your wall or take him out and play with him! Gilius Thunderhead the axe wielding dwarf, who serves as one of the main protagonists in the Golden Axe franchise is coming to Storm Collectibles!
------------------------
NEW ARRIVALS
------------------------
Beastify the battlefield! Worlds collide when the Maximals and Predacons join the fight, coming together with the Autobots and Decepticons in an epic battle that will alter their destiny forever. Primal power floods the battlefield as the fierce beast modes of the Maximals and Predacons are unleashed! Based on the films in The Dark Knight trilogy, this MAFEX Batman is a fully articulated figure with a black cowl and cape. Batman features a poseable wired fabric cape, alternate expression, and several accessories. Kaneda's bike, from the global anime film AKIRA, is about to explode into collections worldwide! This renewed edition comes 11 years after the first release: an incredibly accurate, heavy weight, and highly detailed portrayal of this iconic high-tech motorcycle. Ten DC Japan exclusives are all now in stock! Wave 1 of Marvel Legends Super Villains are here and ready to join your collection!
Re: BigBadToyStore Sponsor News - 23rd June (2110759)
Posted by
BigBadToyStore
on July 21st, 2021 @ 10:35am CDT
July 21, 2021 Newsletter
BBTS News: G.I. Joe, Golden Axe, Star Wars, NECA Ultimate, Mothra, Dragon Ball, Simpsons, Transformers, Anime & More!
--------------
NEW PRE-ORDERS
--------------
YO JOE! Your favorite characters from the G.I.Joe: A Real American Hero animated series are joining the Ultimates 7-inch scale figure line from Super7! These highly articulated, deluxe 7" scale figures highlight some of the most memorable characters from G.I.Joe: A Real American Hero. Duke, Snake Eyes, Cobra Commander, and the Cobra B.A.T. Tyris Flare is the former princess of the Firewood Kingdom, has joined Storm Collectibles' line of figures from Golden Axe! From the final season of Star Wars: The Clone Wars, Ahsoka Tano is joining the ARTFX lineup! That's not an alien, it's Mr. Burns! As seen in the 1997 Simpson's episode The Springfield Files, Mr. Burns is bringing some love to your Funko Collection with this Glowing Mr. Burns Pop! To celebrate the 90th anniversary of the acclaimed silver-screen classic Frankenstein, NECA announces the triumphant debut of Universal Monsters in its Ultimate action figure line! Featuring the official likeness of Kurt Russell, the Ultimate Outpost 31 Macready figure stands approximately 7 inches tall and is fully articulated. This full-size replica of Batman's signature gadget, the Grapnel Launcher, comes from the extraordinary and beloved Batman: The Animated Series! Pirates of the Caribbean's Davy Jones and The Merciless from Dark Nights: Death Metal have joined the Dynamic 8ction Heroes series of figures.
------------
NEW ARRIVALS
------------
The screen-inspired reproduction Mandalorian helmet features a removable tactical light, as well as dual red interior lights that can be activated while the helmet is upside-down. Also features interior padding and an adjustable fit. It's a thrilling time to be a Masters of the Universe fan! For longtime fans and for a new generation of kids who love action and adventure, it's time to discover the thrilling action and adventures of He-Man, Skeletor, the secrets of Castle Grayskull and so much more! Following the universe-shattering events of Dark Nights: Metal, the Earth is enveloped by the Dark Multiverse and has transformed into a hellish landscape twisted beyond recognition. Collect all the figures from the Dark Multiverse to build Darkfather. Wonder Woman joins the S.H.Figuarts line up! With gorgeous, new gold armor, this figure includes a stand for dynamic poses. The Studio Series 73 Leader Class Transformers: Revenge of the Fallen-inspired Grindor figure converts from robot to Sikorsky helicopter mode in 46 steps. The iconic Velociraptor joins the 6-inch scale Amber Collection of figures featuring dinosaurs and characters seen in the original Jurassic Park movie! The Red Yashaman joins the Pocket Elite series by Damtoys as a 1/12 scale customizable action figure body!
Re: BigBadToyStore Sponsor News - 23rd June (2111436)
Posted by
BigBadToyStore
on July 28th, 2021 @ 12:19pm CDT
July 28, 2021 Newsletter
BBTS News: Voltron, Transformers, Mortal Kombat, DC MAFEX, MOTU, Umbrella Academy, Mega Man, Zelda, TWEWY, Evangelion & More!
------------------------------
NEW PRE-ORDERS
------------------------------
Introducing the VOLTRON, a new CARBOTIX series that Blitzway has ambitiously prepared. In order to perfectly reproduce the Voltron that appears in the anime, Blitzway carefully analyzed the five lions. Free-moving joints that could reproduce their dynamic poses in the animation, while maintaining perfect proportions while in their lion states. The female Ninja Robot Nightbird who played an active part in the original Transformers animated series episode 17 is now available as the Masterpiece "Nightbird Shadow"! Storm Collectibles next Mortal Kombat figure is Kintaro! The Umbrella Academy action figures are here! Based on characters from the hit Netflix show, this lineup promises to delight fans. These highly articulated 1:18 scale figures allow you to pose the character to fit your imagination! Based on the Return of Superman storyline, the MAFEX Cyborg Superman is a highly detailed figure. Cyborg Superman features a high level of articulation for acting out all of your favorite scenes, along with a fabric cape, multiple hands, with blaster and blast effect part! From the classic video game The Legend of Zelda: Skyward Sword comes a rerelease of figma Link! From the Rebuild of Evangelion film series, the ROBO-DOU EVA Unit-01 Test Type is a non-scale figure standing about 10 inches tall with 48 points of articulation. Add your favorite General Mills cereal mascot to your collection with these action figures!
------------------------
NEW ARRIVALS
------------------------
New arrivals are here from the Masters of the Universe: Origins line including Deluxe H-Man, Skeletor and Clamp Champ! From MacFarlane Toys comes the latest addition to the Mortal Kombat line of figures! This 7 inch scale Kabal figure features 22 points of articulation and a high level of detail based on his looks from the Mortal Kombat XI video game. Robin is back in stock from McFarlane's DC Multiverse series of figures. Hot Toy's 1/6 scale Spider-Man, from Far From Home, is ready to swing into your collection wearing an upgraded suit!
Re: BigBadToyStore Sponsor News - 23rd June (2112052)
Posted by
BigBadToyStore
on August 4th, 2021 @ 1:04pm CDT
August 4, 2021 Newsletter
BBTS News: Power Rangers X TMNT, Krillin, Mythic Legions, Ghostbusters, Marvel Legends, Jurassic Park, Anime & More!
------------------------------
NEW PRE-ORDERS
------------------------------
These 6-inch Lightning Collection MMPR x TMNT Collab 2-packs feature action figures with premium paint and decorative details inspired by the Boom! Comics crossover miniseries, with over 20 points of articulation in each figure for high poseability. From "Dragon Ball Z," the Earth's strongest man Krillin joins S.H.Figuarts! Featuring all-new sculpting and articulation to better capture his dynamic on-screen appearance, this figure is one that fans will not want to miss! It's the ultimate apocalyptic meeting of the minds! The "This is Fine" dog and Lil Dumpster fire are brought to you in one awesome toy mash-up. Fast feline reflexes and a prehensile tail make Marvel's Tigra a dazzling force to be reckoned with. The Transformers Ultimates figures are back! Ultimates! details matter, and the more the merrier. That's why the Ultimates are made-to-order figures that come with a huge assortment of extra features—making them the most exceptionally intricate expressions of the character that we can possibly make, no matter how many extra faces it takes to get there. A female type Synthetic Human joins the line of TOA Heavy Industries Synthetic Human figures! Designed by Tsutomu Nihei and sculpted in 1/12 scale, a new joint design enables a wide range of articulation which exceeds the previously released male type Synthetic Human figure!
------------------------
NEW ARRIVALS
------------------------
What started as a comic magazine in 1969 quickly became a phenomenon, and now Vampirella gets a 1/12 scale action figure from TBLeague. Super7 announces an addition to the Conan the Barbarian ULTIMATES! series with this Iconic Movie Pose figure! This fully poseable action figure is highly articulated and stands 7 inches tall. Celebrate the legacy of Star Wars, the action-and-adventure-packed space saga from a galaxy far, far away, with premium, highly-detailed 3.75-inch scale figures and vehicles from Star Wars: The Vintage Collection! New arrivals from McFarlane's DC Multiverse line include Batman Beyond and Harley Quinn from The Suicide Squad! All 15 Godzilla film soundtracks from Japan's Showa era have been collected for the very first time in a prestigious box set! The Wand Company is excited to bring you this highly accurate Poke Ball replica! This Poke Ball features a colored surface that is sensitive to touch and proximity. Commemorating the 40th anniversary of the classic character, Pac-Man joins S.H.Figuarts! This figure of the classic character is multi-jointed for dynamic action poseability and incredible play value! The Mythic Legions Ogre-scaled Shadow Equaddron figure (about 9 inches tall!) is here and comes packaged in a collector friendly blister card with character-specific details and duel-wielding battle axes.