BigBadToyStore Sponsor News - 5th May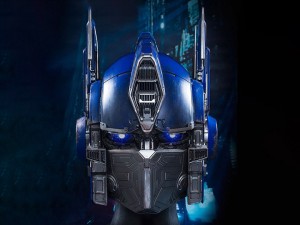 Wednesday, May 5th, 2021 10:17am CDT
Category:
Sponsor News
Posted by:
ZeroWolf
Views:
8,472
Topic Options: View Discussion · Sign in or Join to reply
May 4, 2021 Newsletter
BBTS News: One:12 Bishop, Marvel Legends, Star Wars, Street Fighter, Pokemon, Star Trek, Doom, Gundam, Boglins, DBZ & More!
------------------------------
NEW PRE-ORDERS
------------------------------
Bishop, The Last X-Man, joins the One:12 Collective! Quicksilver's ultra-high-speed capabilities are a major asset to the Avengers in the fight against Ultron, and now he's joined the Marvel Legends Series! Storm Collectibles presents the Ultra Street Fighter II action figure - ZANGIEF! The Wand Company is excited to bring you this highly accurate Great Ball replica! This Great Ball features a colored surface that is sensitive to touch and proximity. EXO-6 is proud to present the next 1:6 scale articulated figure from Star Trek™: First Contact – Captain Jean-Luc Picard. Designed and engineered by Numskull Designs, these awesome poseable figures are sure to stand out in your Doom collection! This solar powered little bounty from the Mandalorian is stronger than you think! Attach the child waver to your dashboard so this precious cargo can flourish when exposed to light. Inspired by the 3rd season of the classic 90s anime series, Sailor Moon S, Sailor Pluto returns to the S.H.Figuarts line with the same poseability and proportions; this time, featuring updated colors and packaging! From Super7 and Diamond comes a Teenage Mutant Ninja Turtles Mirage Variant PX Previews exclusive boxed set of 4 figures.
------------------------
NEW ARRIVALS
------------------------
The G.I. Joe Classified Series Cobra Infantry action figure comes ready for a fight, with multiple points of articulation for high poseability and 5 character-inspired accessories. And with custom artwork by Kekai Kotaki, the G.I. Joe Classified Series Cobra Infantry package will make a mark on shelves. Clone Commander Wolffe (clone designation CC-3636) served in the Clone Wars as commander of the tight-knit unit known as the Wolfpack. This 6 inch scale Clone Commander Wolffe figure is carefully detailed to look like the character from Star Wars: The Clone Wars. Venom, Carnage and Ghost-Spider Marvel Legends Series figures are back in stock! Add onto your 1/18 scale Acid Rain military collection with Tamara, Combat Instructor Kelsey, and the Osprey Commando! Macross fans, be sure to grab the 1/12 scale figures of Rick Hunter, Lisa Hayes and Lynn Minmei!
Credit(s): Big Bad Toy Store
---
Got Transformers News? Let us know here!
Most Popular Transformers News
Most Recent Transformers News
News Categories:
Toy News
,
Movie Related News
,
Cartoon News
,
Comic Book News
,
Site News
,
Rumors
,
Event News
,
Digital Media News
,
Collectables
,
Sponsor News
,
Game News
,
Site Articles
,
Store News
,
Company News
,
People News
,
Press Releases
,
Reviews
,
Sightings
,
Unlicensed Products News
,
Auctions
,
Transtopia
,
Interviews
,
Knock Offs
,
Collector's Club News
,
Editorials
,
Heavy Metal War
,
Podcast
,
Contests
,
Book News
,
Top Lists
Re: BigBadToyStore Sponsor News - 5th May (2104287)
Posted by
BigBadToyStore
on May 12th, 2021 @ 1:42pm CDT
May 12, 2021 Newsletter
BBTS News: Marvel Legends, Terminator, Stranger Things, NYCC, G.I. Joe, Disney, Star Wars, Mega Man, Gundam & More!
------------------------------
NEW PRE-ORDERS
------------------------------
From the classic 1991 film Terminator 2: Judgement Day comes a super deluxe figure set of a battle damaged T-800 and the T-800 Endoskeleton! Iron Man steps onto the battlefield against Thanos in the ultimate fight for the fate of the universe. From Threezero's 1/6 scale collectible figure series comes a 16 inch tall Demogorgon figure with 24 points of articulation! Icon Heroes presents the G.I. Joe Cobra Logo Bookend! Featuring the Cobra Enemy logo, this polystone bookend measures approximately 6 inches tall. Alice, The Mad Hatter, Robin Hood, and Hyacinth Hippo are all ready for this next wave of Disney Ultimates! Twilight Sparkle's mentor, the ruler of Equestria, and the most magical pony, Princess Celestia, is joining the stylized Bishoujo figure line of My Little Pony characters! Beast Kingdom's Master Craft line of high-quality, handmade statues, takes on the mighty Son of Krypton, with the MC-040, Batman V Superman: Dawn Of Justice Memorial statue!
------------------------
NEW ARRIVALS
------------------------
Venom Marvel Legends Wave 2 with the Venompool Build-A-Figure are back in stock! Journey back to Tatooine and enter the Palace of Jabba the Hutt if you dare! Hidden within this pack are spoilers for the War for Cybertron series! Fans shouldn't decode the Cybertronian if they don't want key events from the show revealed! This Nemesis Prime figure is inspired by the character as seen in the War for Cybertron series. From the Disney+ series The Mandalorian, fully embrace the cuteness of the 50-year-old Yoda species with this adorable 11-inch The Child plush toy. Masters of the Universe: Eternia Minis multipacks are in stock once again!
Re: BigBadToyStore Sponsor News - 5th May (2104877)
Posted by
BigBadToyStore
on May 19th, 2021 @ 9:35am CDT
May 19, 2021 Newsletter
BBTS News: Nano Gauntlet, American Werewolf, Marvel Legends, Alien, Predator, DC Multiverse, Power Rangers, Archecore, Transformers, G.I. Joe & More!
------------------------------
NEW PRE-ORDERS
------------------------------
With the Marvel Legends Series Nano Gauntlet, fans of the era-defining Marvel Cinematic Universe can own a premium electronic roleplay item worthy of superheroes like Iron Man, Captain America, Hulk, and Captain Marvel. Only David Kessler survives the bizarre wolf attack that kills his friend Jack... but then an undead Jack returns to warn David that he will soon transform into a murderous beast. Never before made as an action figure, Kessler's wolf form is more than 11 inches at its full length and has over 30 points of articulation. Empowered by the Eternal Flame, the demon Surtur rises from the ashes to unleash his fury upon Asgard and the Marvel Legends Series. Every hive has its queen, and now Hiya Toys presents its version of the iconic Stan Winston design for the Alien Queen! The 1/35 scale Archecore - Saga of Ymirus world of military figures, vehicles, and accessories is here with five new figures! This Best of Muppets Series is back with a two-pack featuring Statler with Waldorf. From the anime film series Rebuild of Evangelion comes a ROBO-DOU Evangelion Proto Type-00 figure!
------------------------
NEW ARRIVALS
------------------------
This Lady Jaye figure comes ready for action, with multiple points of articulation for high poseability and 8 character-inspired accessories. And with custom artwork by Scott Fischer, the G.I. Joe Classified Series Lady Jaye package will make a mark on shelves. The latest of McFarlane's Warhammer 40k figures have arrived with the Blood Angels Hellblaster and Adepta Sororitas Battle Sister. From the upcoming Marvel film, Black Widow, Red Guardian & Melina are part of the Marvel Legends Series with a two-pack! The Rhino Alien returns to NECA's 7-inch scale figure line, inspired by the classic Kenner Expanded Universe of the early 1990s! From the Turtles in Time video game, NECA presents the Baxter Stockman figure. The Enforcement Droid 209, or ED-209, from the original RoboCop movie joins the Hiya Toys RoboCop lineup in 1/18 scale! The freak product of intense scientific experimentation, the living computer M.O.D.O.K. now sits atop a vast empire of criminal co-conspirators bent on domination of the world and the Marvel Legends Series.
Re: BigBadToyStore Sponsor News - 5th May (2105666)
Posted by
BigBadToyStore
on May 26th, 2021 @ 11:25am CDT
May 26, 2021 Newsletter
BBTS News: Transformers, MOTU, Marvel/DC MAFEX, Marvel Legends, Warhammer, Demon Slayer, LOTR, Dragon Ball & More!
------------------------------
NEW PRE-ORDERS
------------------------------
This Artfire figure is inspired by the original 1987 Targetmaster figure and comes with his Targetmaster partner, Nightstick, like in the original release. After many years, Hordak has finally arrived in Mondo's Masters of the Universe 1:6 Scale figure line. Featuring an awesome updated looked to his amor and weapons, this figure is covered in rich detail. Obadiah Stane suits up as the powerful Iron Monger to threaten Iron Man. After a long stint as second-in-command of Stark Industries, Stane is eager to exact revenge on Tony Stark and your Marvel Legends collection! Three new Studio Series figures have been revealed with Gnaw, Wreck-Gar and Dinobot Slug! Next in their line of Egyptian-themed figures, TBLeague brings the pharaoh Tutankhamun to life! From the popular anime series Inuyasha: The Final Act comes a Pop Up Parade figure of Inuyasha! This figure features Inuyasha in a standing pose carrying Tessaiga on his shoulder. Asmus Toys is excited to bring you Arwen! This figure features an authentic, realistic and fully detailed likeness of Arwen from The Lord of the Rings: The Return of the King.
------------------------
NEW ARRIVALS
------------------------
Storm Collectibles' NYCC exclusives from 2020 are here with Mortal Kombat's Motaro, Golden Axe's Skeleton Soldiers, Street Fighter V's E. Honda, and Samurai Shodown's Haohmaru. The first form of Frieza and his pod, as envisioned by creator Akira Toriyama, come to life in S.H.Figuarts. Standing a powerful 110mm tall, the figure features all of the poseability fans have come to expect from S.H.Figuarts. A detachable Scouter and Supernova effects let you re-create your favorite scenes. And Frieza's pod, a toy-series first, is rendered in accurate detail. Boglins are back in their original size and cages, but they have evolved! Super Saiyan 2 Goku has powered up the Pop! series with a PX Previews exclusive and is now in stock! Protect your surfaces with these retro NES cartridge-themed coasters! These coasters are in the shape of NES cartridges with double-sided art featuring 8 classic Nintendo games: Super Mario Bros., Super Mario Bros. 2, Super Mario Bros. 3, Duck Hunt, Donkey Kong, Excitebike, The Legend of Zelda, and of course Metroid! Wonder Woman, one of the mightiest heroes in the DC Universe, joins the Amazing Yamaguchi action figure lineup by Kaiyodo.
Re: BigBadToyStore Sponsor News - 5th May (2106402)
Posted by
BigBadToyStore
on June 3rd, 2021 @ 3:57pm CDT
June 3, 2021 Newsletter
BBTS News: Hulkbuster, Mythic Legions, Transformers, Star Wars, Godzilla, Dragon Ball, Marvel Legends, Digimon, Power Rangers & More!
------------------------------
NEW PRE-ORDERS
------------------------------
threezero is excited to announce the second figure from Marvel Studio's The Infinity Saga series, DLX Iron Man Mark 44 "Hulkbuster" armor. Mythic Legions is an expansive fantasy world of action figures created by the award winning Four Horsemen Studios. Calling all Prime 1 Studio fans! Team Godzilla and Team Kong folks will have to set aside their differences and agree…this is the ULTIMATE Godzilla vs Kong diorama! Blade Liger, one of the most popular original products in Kotobukiya's HMM Zoids Lineup, comes revamped with an all-new Attack Booster version! A new Pop! Deluxe figure features Iron Man putting his armor on in his gantry. When a lab accident causes half his DNA to be rewritten with a spider's genetic code, geneticist Miguel O'Hara becomes Spider-Man and is now part of the Marvel Legends line! Ciri from The Witcher 3 is now an action figure from McFarlane! Add to your Digimon collection with this figure set featuring MetalGreymon and WereGarurumon!
------------------------
NEW ARRIVALS
------------------------
Join the Mandalorian and characters from the show in the Star Wars Retro Collection. This all-new version of the Penguin from Batman Returns is ready to hit the campaign trail like a ton of bricks. The 1/4 scale action figure features the likeness of actor Danny DeVito, whose memorable performance as the twisted Oswald Cobblepot in the 1992 movie still defines the character. Bumblebee from the Transformers film of the same name is the first in the Transformers DLX Collectible Series! Bumblebee stands 8 inches tall, and features a whopping 55 points of articulation, LED illuminated eyes, interchangeable Stinger Blaster, and die-cast metal parts.
Re: BigBadToyStore Sponsor News - 5th May (2107006)
Posted by
BigBadToyStore
on June 9th, 2021 @ 6:10pm CDT
June 9, 2021 Newsletter
BBTS News: Transformers, Ghostbusters, Iron Man, Godzilla, Avengers, Star Wars, MOTU, Naruto & More!
------------------------------
NEW PRE-ORDERS
------------------------------
Hasbro and Threezero are proud to present Megatron's most loyal and reliable of heroic Deceptions, Shattered Glass Soundwave (and his devotee spy-trooper Ravage) as the next character in the Transformers DLX Collectible Figure Series! When ghastly ghouls and spooky specters come looking to paint the town dead, the Ghostbusters are ready to answer the call! Threezero proudly presents the DLX Iron Man Mark 43 as the first action figure in the Marvel Studios x threezero Avengers: Infinity Saga series. From the Naruto: Shippuden anime, Naruto joins the Best Selection collection from Bandai Spirits now as a New Package version. From the new television anime series Godzilla Singular Point, the fourth form of Godzilla, Godzilla Ultima, joins S.H.MonsterArts! Science made Steve Rogers a super-soldier, and his stealth shield protects him on missions. From the classic TV series Knight Rider, come model kits of the real star of the series, K.I.T.T.!
------------------------
NEW ARRIVALS
------------------------
A gifted warrior, Bo-Katan Kryze is a legendary Mandalorian. She refused to align with the Empire's occupation of Mandalore. The 6-inch scale Black Series figure is detailed to look like the Bo-Katan Kryze character from The Mandalorian, featuring premium detail and multiple points of articulation. Tons of Studio Series figures have arrived including Grimlock, Hot Rod, Kup, Blurr and Jazz! From the incredible 2021 monster film Godzilla vs. Kong comes an S.H.MonsterArts figure of Godzilla! Panthor from the Masters of the Universe: Origins series is here! More War for Cybertorn: Kingdom figures have arrived with Megatron, Airazor and Huffer! Fans can take their Transformers figure collections to the next level with Generations Selects, a fan-dedicated line of figures featuring fan-favorite, special edition characters you can't find in the main line. This special edition WFC-GS16 Bug Bite figure is inspired by the mercenary from the Transformers War for Cybertron Netflix series, complete with the official mercenary faction logo.