BotBots Series 2 5 Packs Hit US Retail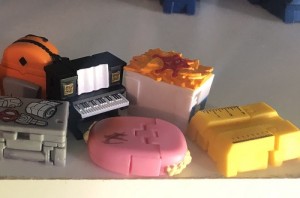 Sunday, March 24th, 2019 6:09PM CDT
Categories:
Toy News
,
Sightings
Posted by:
Emerje
Views:
13,812
Topic Options: View Discussion · Sign in or Join to reply
They're here! BotBots fans in the US can now rejoice as series 2 has begun trickling in. Fellow Seibertronian Terrsolpix has brought us our first sighting of a wave 2 5 pack found at Target in Hillsdale, San Jose, California for $9.99. These are scheduled for a 4/1/2019 release so they appear to be right on target for retail saturation.

If you need a rundown of figures found in series 2 and 3 then check out our
announcement article
. And if you have figure sightings of your own feel free to post them in your respective
area sightings thread
and submit them to
the news staff
with details and pictures!
Credit(s): Terrsolpix on Seibertron
Most Popular Transformers News
Most Recent Transformers News
News Categories:
Toy News
,
Movie Related News
,
Comic Book News
,
Cartoon News
,
Site News
,
Rumors
,
Event News
,
Digital Media News
,
Collectables
,
Game News
,
Sponsor News
,
Store News
,
Site Articles
,
Company News
,
People News
,
Press Releases
,
Sightings
,
Reviews
,
Unlicensed Products News
,
Auctions
,
Transtopia
,
Interviews
,
Knock Offs
,
Editorials
,
Collector's Club News
,
Heavy Metal War
,
Podcast
,
Contests
,
Book News
,
Top Lists
Re: BotBots Series 2 5 Packs Hit US Retail (2015841)
Posted by
Cobotron
on March 24th, 2019 @ 6:28pm CDT
Alright! I have been avoiding these things because they're just another rabbit hole I need to avoid. I'm old and running out of space.
BUT THAT KEYTAR IS THE DOPENESS!!!!!!!!!!!!
Re: BotBots Series 2 5 Packs Hit US Retail (2015845)
Posted by
Rainmaker
on March 24th, 2019 @ 6:37pm CDT
I think the sheet music on Grampiano's piano mode becoming his hat in robot mode is amazing.
Re: BotBots Series 2 5 Packs Hit US Retail (2016164)
Posted by
Seibertron
on March 27th, 2019 @ 1:46pm CDT
Yesterday, we received a special package from Hasbro. The package was a promo box full of Transformers BotBots Series 2 products, which included 24 single packs and 8 eight-packs. In addition to the figures, there was a large checklist for Series 2 with artwork of each BotBots group on the other side. Series 2 introduces to three new teams: Swag Stylers, Music Mob and Spoiled Rottens.
Check out images of the promo box, plus images of the various 8 packs and more by clicking on any of the images below, which will take you to the
full gallery
. In case you missed our gallery of Transformers BotBots Series 1 promo box, please check out that gallery
here
.
Have you found BotBots Series 2 in your area? If so, please share your sightings with your fellow Seibertronians in Seibertron.com's
Sightings forum
.
DSC09361
DSC09367
DSC09375
DSC09382
DSC09383
DSC09397
DSC09403
DSC09408
DSC09409
DSC09410
DSC09416
DSC09419
DSC09428
DSC09436
DSC09445
DSC09454
DSC09465
DSC09473
DSC09483
Transformers BotsBots Series 2 Checklist
10 total teams includes 3 new teams!
#BotsBotsChallenge
Transformers BotBots Series 2 ... What's New?
Transformers BotBots Series 2 Checklist
Backpack Bunch
Bogus Pocus
Bottocorrect
Scribby
Short Edge
Steve From Accounting
Greaser Gang
Brock Head
Brotato
Hawt Mess
Must Turd
Nacho Problem
Sir Botcha
Jock Squad
Big Botti
Ice Sight
The In-Sole
Toughdown
Tropic Guzzlerush
Lost Bots
Abominable Soundman
The Detangler
Hamurai
Lovestruck
Ol' Tic Toc
Over Pack
PB Junior
Rebugnant
Rock Swagger
Sprinkleberry Duh'Ball
Music Mob
Dizzy Bones
Dumbeats
Grampiano
Pink Key Pop
Songwave
Shed Heads
Drillit Yaself
Grrr'illa Grimes
Sandy Man
Spots the Rock
Tool Bag
Spoiled Rottens
Atomic Freeze
Big Cantuna
Grumpy Clumpy
Holey Moldy
Sour Wing
Sugar Shocks
Javasaurus Rex
King Candyhooves
Lolly Mints
Mocklate
Sippyberry
Swag Stylers
Chic Cheek
Frizzle Fry
Ollie Bite
Prince Perfumius
Techie Team
Clixx
Glitch Face
Hashtagz
Outtacontrol
Techtonic Sonic
TV Cop
Toilet Troop
Be-Oh
Captain Swoon
Nope Soap
TP Itch
Re: BotBots Series 2 5 Packs Hit US Retail (2016170)
Posted by
Marcdachamp
on March 27th, 2019 @ 2:48pm CDT
SO JEALOUS. I need PB Junior and Sir Botcha. What is Hawt Mess? Is that a taco??
Re: BotBots Series 2 5 Packs Hit US Retail (2016192)
Posted by
D-Maximal_Primal
on March 27th, 2019 @ 6:39pm CDT
The Botbots are spawning out of control!
Earlier today
, Seibertron showcased the entirety of the Wave 2 Botbots, and it seems as though the Wave 2 display was only the beginning of the Botbot news!
The news we bring to you now is that of a
Botbots Sticker book
, which is found on Amazon.com. The book is priced at $9.99 and is said to contain over 500 stickers of our beloved Botbots! It also is supposed to contain some information on the 11 different Botbot tribes with 123 different Botbots included. You can check out the cover below, and read the description as well.
The sticker sheet is set to arrive September 24, 2019.
When ENERGON hits the mall, all the things inside become more than meets the eye! Candy treats, sports equipment, electronics, food, school supplies, and more come to life as little TRANSFORMERS robots--the BOTBOTS! This Official Sticker Book contains everything you need to know about 11 different BOTBOTS tribes and 123 different BOTBOTS--plus more than 500 stickers!!! This book is a must-have for 6 to 9 year old fans and collectors of the TRANSFORMERS BOTBOTS toys!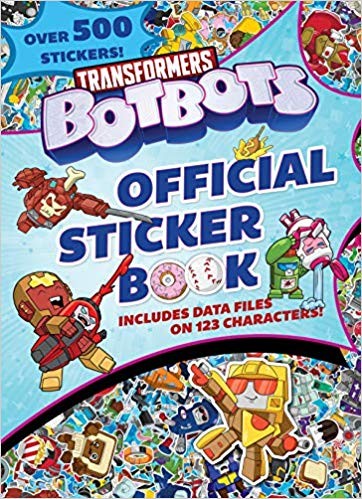 Re: BotBots Series 2 5 Packs Hit US Retail (2016199)
Posted by
Decepticon Stryker
on March 27th, 2019 @ 7:27pm CDT
I'm an adult and I'm growing obsessed with these. I don't know if this is something I should be concerned about or not.

Also, one of them is named "Steve from Accounting". That is amazing.
Re: BotBots Series 2 5 Packs Hit US Retail (2016207)
Posted by
Zeedust
on March 27th, 2019 @ 8:18pm CDT
Looks like they accidentally used Lolly Licks's stock photography for Lolly Mint on the checklist. Oops.
D-Maximal_Primal wrote:11 different Botbot tribes with 123 different Botbots included
I'm guessing that means it only covers through series 2, since there's supposed to be 190+ total in 2019, plus there's a total of 16 tribes if you count all three series (18 if you also include the Bakery Bytes and Lawn League). Still, seems interesting.
Re: BotBots Series 2 5 Packs Hit US Retail (2017676)
Posted by
Emerje
on April 2nd, 2019 @ 9:48pm CDT
BotBots series 2 isn't quite in full swing just yet, but after a prior sighting of the
5 packs at a Target in California
we're back again with another new sighting. This time it's thanks to Kevin Goddard for sending in our first US finding of series 2 8 packs! These were also found at a Target store, this time in Woodinville, WA which should serve as notice to anyone in the West Coast looking for new BotBots. Along with photos of the sets he picked up he also included shots of all the secret figures he got in each set.
Enjoy the photos and as a reminder we're still looking for sightings of the
single blind boxes
so let us know through the
contact form
if you find them out in the wilds!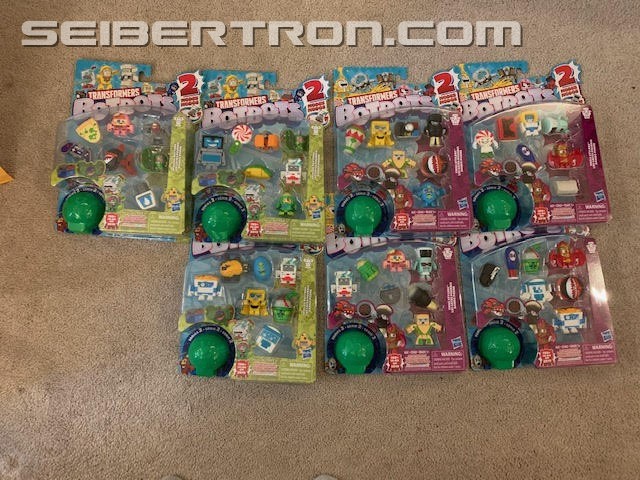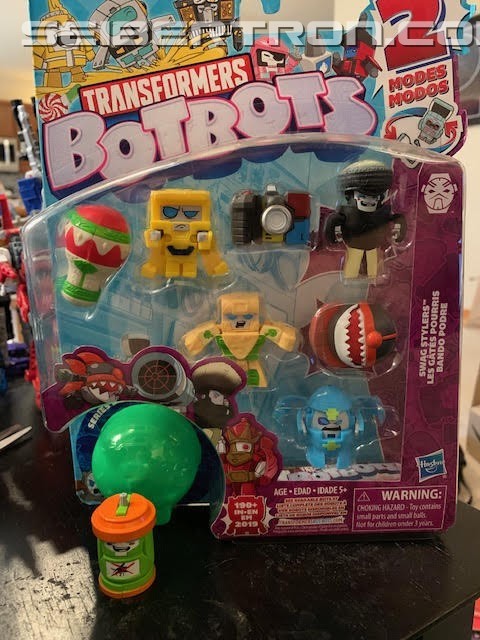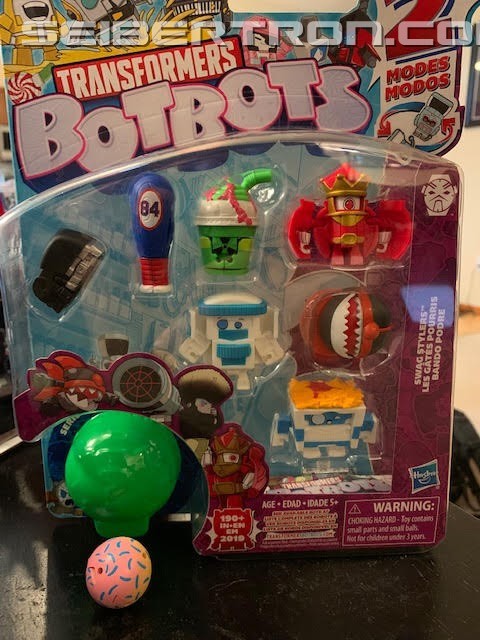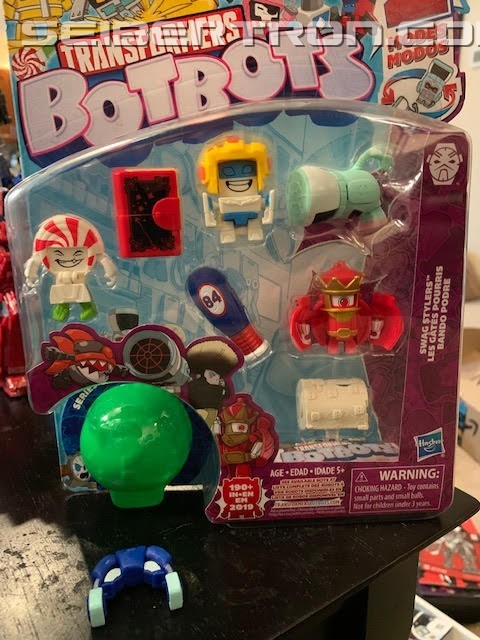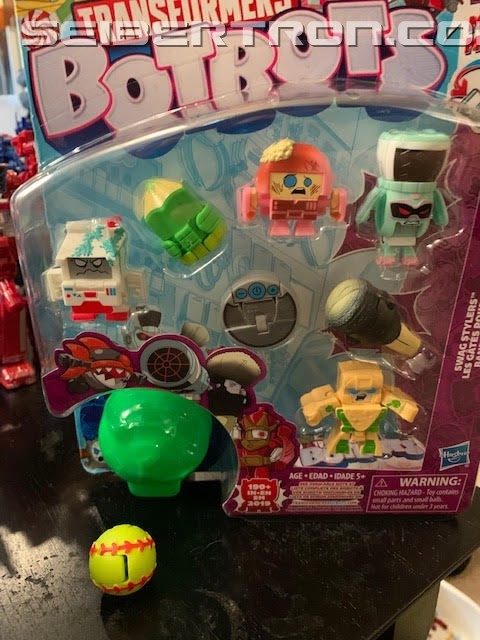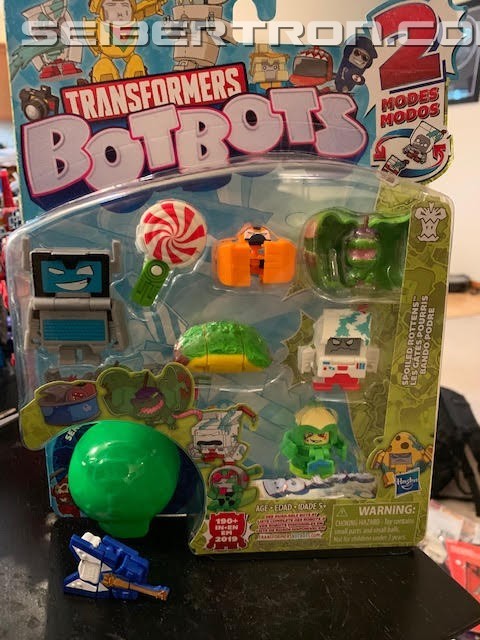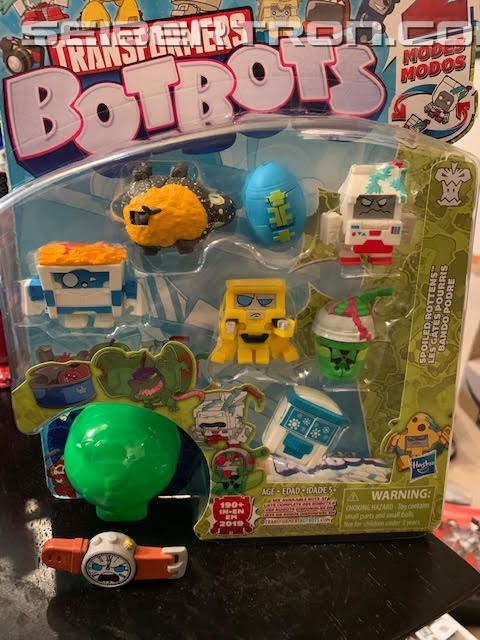 Re: BotBots Series 2 5 Packs Hit US Retail (2017819)
Posted by
Z3ROhour
on April 4th, 2019 @ 7:17am CDT
saw some in a Target in Dublin, Ca. last night, 03/02/2019 10:34PM
Re: BotBots Series 2 5 Packs Hit US Retail (2018430)
Posted by
Emerje
on April 8th, 2019 @ 9:15pm CDT
The
BotBots website
has updated and with it they've added a little more depth and character to the figures. Each and every figure in waves 1 and 2 now have a little bio describing the characters. There's some interesting details in there and even a few unexpectedly cool gender choices. I won't give anything away here, you'll definitely want to read them for yourself. Just click the team symbol and then the character. With over 190 figures planed to be released through 2019 they're definitely building up some reading material.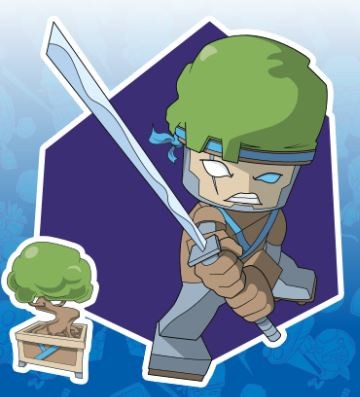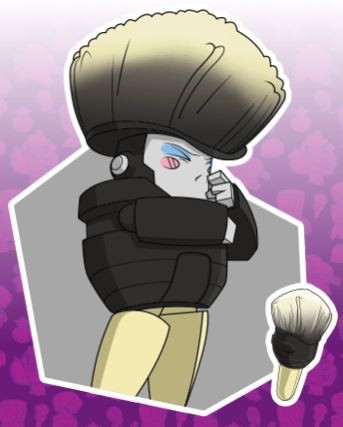 They've also added printable colored check lists for each wave complete with pictures of each figure in both modes and their rarity. And you can let us know if you find anything interesting in the bios in the Energon Pub forums below.