Dairycon 2013 Pre-Registration Ends The End of March 1st!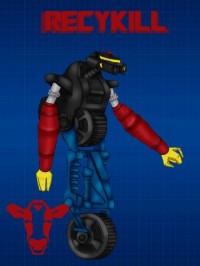 Thursday, February 28th, 2013 10:55pm CST
Category:
Event News
Posted by:
El Duque
Views:
39,174
Topic Options: View Discussion · Sign in or Join to reply
Excelsior Moo Believers!
We join the Dairycon known as "Ticker", in search of a Twinkie for Heffer.
----------------------------------------------------
…Sensors indicate unkown disturbance in sector ZZ9 Plural Alpha.
Huh, that's a bit odd. Especially since the Twinkie in the area has been secured & is with me. Computer, can you pinpoint the location of the disturbance?
…Locating… Disturbance is 2 Terran miles to the North of Moo Base 2.
Send a message to Moo Base 2, informing Heffer that his Energon Goodie's delivery will be delayed a few minutes while I check out the disturbance.
…Message sent.
-
Meanwhile, at Moo Base 2
–
Hey, Heffer; Ticker says she's gonna be gettin' in a little later with your Goodie, 'cuz she's gonna check something out up Nord'.
"MOOOOOOOOOOO!!!!!!!!!!!!!!!!!!!!!!!!!!!!!!!!!!"
===================================================================================
[b]DAIRYCON 2013 Pre-Registration is set to end at the end of March 1st!
[/b]
2013 Pre-Registration form
We welcome you join us in Fond Du Lac, on both Friday April 5th & Saturday April 6th!
Remember, Dairycon is free to attend; but Pre-Registration is required!
Hotel information for Dairycon!
The historic Ramada Plaza hotel has been reborn! Breaking away from their corporate overlord and returning to its roots, The Retlaw plaza hotel has returned back to its G1 roots!
Call them at:
920-923-3000
and tell them that you're attending Dairycon for fabulous deals on rooms for the show!!
New Dairycon Video Posted!
Dairycon 2013 Ultimate Reveal: Artwork! See the Past, Present, and Future of Dairycon collide! Will Shia Labeouf or Megan Fox be in this one?
That's right Moo Believers! –Check out the newest video released by the shadowy Powers That Be behind Dairycon!
[youtube]https://www.youtube.com/watch?v=SVpjvhoQntI[/youtube]
Dairycon Exclusive Reveal!
New Dairycon Exclusives revealed! We've been informed of even *MORE* Dairycon exclusives for this year's event!
In no specific order:
Name: Nemesis Heffer
Allegiance: Shattered Moo-niverse
Function: Evil Counterpart
Quote: Tarnation! This is some Ruff Stuff right here!"
Profile:
When Dairycon shattered into the Moo-niverse, this doppleganger of evil crossed over. Different from HEFFER in nearly every possible way, he has been sent by the Dark Master to gather artifacts of incredible power and destroy the Dairycons in the process.
Abilities:
Incredibly smart, talkative, and powered by the Dark Energies, NEMESIS HEFFER utilizes Heff-mounted weapons to deliver a powerful attack. With (Secret) and (Secret), commands a drone army of thousands. Uses the dark energy to corrupt others to his master's cause. Unlike other ground-based altmode Dairycons, Nemesis Heffer has the ability to fly.
Weaknesses:
Cannot spend much time in the Dairycon Classicverse without succumbing to the Light. Would be rendered powerless if HEFFER can gather the artifacts and defeat him in-time. His attempt to disguise himself as a popular Micromaster will likely backfire.
Allegiance: Dairycon
Name: Washout
Function: Military Intelligence
Quote: "I am NOT an oxymoron!"
Profile:
Hero. Villian. Savior. These and more apply. His history as a high-ranking member of the cybertronian military is obscured, as is his time as a mercenary. Little is known about his past beyond his time with the Dairycons, serving as a friend to Bunny Convoy (and more recently his heroic sacrifice to defeat the world-devourer.) Brought back to life by Hi-Q for reasons yet unknown, Washout will do his best to fight the good fight - at least, until bar time.
Abilities:
Washout is a formidable weapon, both in body and mind. Belives a mission's success lies in its planning. Transforms into an armored tank. Can fire photon missles with pinpoint accuracy. Remembers battles long past and crafts future strategy accordingly. A relentless fighter. Few can withstand the onslaught.
Weaknesses:
Getting sloshed on a semi-regular basis is Washout's only true weakness. If he can lay off the energon, he can usually focus on the task at hand. on the task at hand. Recurring processor glitch sometimes robs him of his short-term memory.
[/quote]Allegiance: Dairycon
Name: Scoot
Function: Materials Engineer
Quote: "Diecast construction...it's a lost art."
Profile:
The Dairycons' resident inventor. Grudgingly admits to being an 'old school' transformer. Prefers the old technology, even while mastering the new.
Abilities:
Highly dexterous. Can manipulate materials and sparks with forcefields built-in to his hands. Dual-robot-mode allows him choice of either a stable platform or greater speed.
Weaknesses:
Believes that the mind of a transformer is more important than its body. As such, he's more of a thinker than a soldier. This can be mistaken for cowardice by his enemies.[/quote]
Allegiance: MachineRobo
Name: ReCyKill
Function: High Protector
Quote: "Why do they keep killing me off?"
Profile:
Boundless pride, ego and ambition describe ReCyKill. Once content with obscurity, his constant reincarnation in other series have sparked his desire to return to power. Although he seems to be quite at home in the role of a brutal, ambitious warlord and would be world-conqueror, the moment he gets started with his diabolical plans, something catastrophic happens (Scoot steals his power suit, the entire universe is in peril, causing a team-up with his foes, or worse, someone kills him with his own weapon.) His recent stop in the Dairycon Universe has only worsened his situation.
Abilities:
As a main character in a once-popular series, ReCyKill has the ability to come back. Thwart his plans for world domination and he'll come back with a new plan the next day. Toss him in a smelting pool and he'll come back in another series, sporting his signature color scheme. Able to survive an almost cartoon-quality amount of damage and humiliation.
Weaknesses:
See Strengths. And Profile.
Allegiance: Evil Dairycon
Name: Combat Hero
Function: Gladiator
Quote: "The jail you planned for me is the one you're going to rot in."
Profile:
A former high-ranking officer in the Cybertonian Forces. COMBAT HERO made his way up thru the rank and file. Believes in lasting peace thru the use of tyranny. An incident of rebellion against high command led to his discharge and imprisonment. With the aid of ReCyKill, COMBAT HERO escaped the Big Max prison and is currently at-large.
Abilities:
COMBAT HERO is a formidable weapon, both in body and mind. Belives a mission's success lies in its planning. Transforms into an armored tank. Can fire photon missles with pinpoint accuracy. Controls a number of earth-based clones of himself. Remembers battles long past and crafts future strategy accordingly. A relentless fighter.
Weaknesses:
Chafed under high commands' rule. Notoriously short-temper; incompetent underlings really grind his gears. As a result, his plans to lead a Dairycon uprising will likely fail.
Even the Cheesehead Garrison Members recently got their 2013 exclusive announced!
Allegiance: Cheesehead Garrison
Name: PewtaR-2D2 ('pewtartoo')
Function:Royal Astromech Sewing Droid
Quote: "Beep. Seriously? That's how I talk? Beep?"
Profile:
A Royal Sewing Astromech in the Queens service. Responsible for hemming and adjusting of various complicated dresses. One of the earliest models in the series; has served faithfully the Royal Family of Naboo for many years. Along with his faithful counterpart, Sew-3P0, was instrumental in getting the Queen's gown ready for the Royal ball.
Abilities:
Sewing skills are required for much of PUR2's work, but design, fabrication and even metal casting can come into play. Known best for dressmaking, gown design, handbag making and mending of zippers. PU-R2 can also work with highly specialized garments, such as bulletproof vests.
Weaknesses:
Sometimes his bobbin jams, rendering him inert for hours.
And that's not even all of them! There are *STILL* figures and accessories to yet be announced!
BREAKING NEWS!
We've learned that there will be a booth, with displays of various 3rd Party companies' products, including many already available & upcoming releases!
We've been informed that there will be some never-before-seen Prototypes on display!
With such names as Dr Wu, Maiden Japan, Transformazing, Perfect Effect, Unique Toys, KFC,
& More
!!!!
We're excited to learn more about this & share it with you all, both in person & online!
-------------------------------------------------------------------------------------
End of Line
...Transmission recieved from 'Moo Base 3'. Dairycon designate 'Minerva' acknowledged. Transmission commences:
Computer, we're nearly on top of the location. Can you get a better scan of the disturbance now?
...Scan shows insubstantial matter forms, of a Terran 'donkey' appearance.
Shadows of the thought-destroyed pawn of Unicron, shattered into little fragments of the original? My gods, My Little ASS-09's! ...Computer, dispatch the Reinforcements from Dairycon to location 'Moo Base 3'; we've got a Priority Alert. We're going to need to contact the Commander!
Transmission Ends
Credit(s): Methusalen
---
Got Transformers News? Let us know here!
Most Popular Transformers News
Most Recent Transformers News
News Categories:
Toy News
,
Movie Related News
,
Cartoon News
,
Comic Book News
,
Site News
,
Rumors
,
Event News
,
Digital Media News
,
Collectables
,
Sponsor News
,
Game News
,
Site Articles
,
Store News
,
Reviews
,
People News
,
Company News
,
Sightings
,
Press Releases
,
Unlicensed Products News
,
Auctions
,
Transtopia
,
Interviews
,
Editorials
,
Collector's Club News
,
Knock Offs
,
Podcast
,
Heavy Metal War
,
Contests
,
Book News
,
Top Lists
Re: Dairycon 2013 Pre-Registration Ends The End of March 1st! (1468151)
Posted by
Bumblevivisector
on February 28th, 2013 @ 11:07pm CST
RECYKILL?
RE-CY-KILL
?!?!?!?!? Dammit, they stole my joke about what if GoBots had been successful enough to keep getting new episodes into the era of super-environmental-activism cartoons! Obvious though it was...
So now...I actually REALLY want a particular Dairycon exclusive for once. Wisconsin is so near, yet so far. Grrrrrr...
Re: Dairycon 2013 Pre-Registration Ends The End of March 1st! (1468164)
Posted by
rpetras
on February 28th, 2013 @ 11:56pm CST
I'm more interested in ANY of the Dairycon exclusives than ALL of the Botcon exclusives put together.
Re: Dairycon 2013 Pre-Registration Ends The End of March 1st! (1468193)
Posted by
xyl360
on March 1st, 2013 @ 4:07am CST
Wow, Beast Machines Vehicon repaints? Yes please!
I wish Dairycon had non-attendee packages to get the figures
.