IDW Beast Wars #8 Review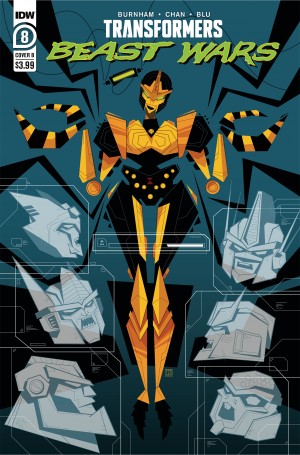 Wednesday, September 22nd, 2021 6:42am CDT
Categories:
Comic Book News
,
Reviews
Posted by:
ScottyP
Views:
18,394
Topic Options: View Discussion · Sign in or Join to reply
You Say 'That's Just Prime', But It's Probably Just Another Situation Gone Wrong
A Review of
Beast Wars

#8
Spoiler Free-ish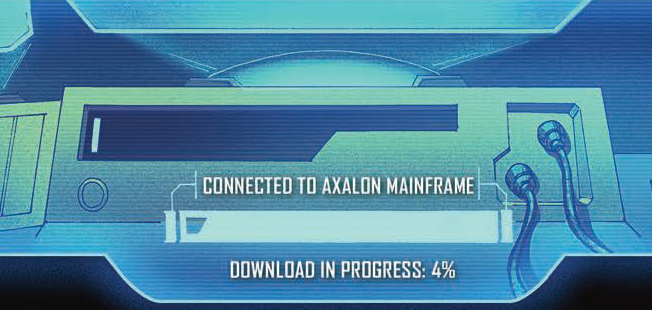 The title of
Beast Wars

#8
is "Pod Part 02", as in the second part of a longer story just called "Pod". In my review of issue 7, I took issue with the book's pacing, and the same issues linger here. It's not
terribly
slow, but things don't pick up quickly with this most recent release either. As the last mention of this for most of the remainder of this particular review, I'll let Blackarachnia share a word for you if you had expectations that this latest installment would avoid the "writing for the trade" pace the series has been taking -
Writer Eric Burnham does well in this issue at making the events that do happen feel engaging. Even with an idea in mind on roughly what will happen (unless you're new to Beast Wars entirely) there's a sense of tension and plenty of character-appropriate dialogue, resulting in a final product that was very easy to get absorbed in. Outside of Nyx who is pure background decoration in this issue, Burnham shows that he knows who these characters are effectively communicates some of their traits as the story moves along.
Without going into spoiler territory, it can be pointed out that while this issue (and presumably this story arc as a whole) is repeating the beat from the show's plot about recovering Maximal Protoforms from orbit, there's enough difference here to be encouraged by what may be yet to come. Put another way, while you may still generally know from point A on page 1 to point B on page 20 that point B was always the destination, there's some road construction on the way with enticing potential for the future.
The artistic team on issue 8 is the same from 7, meaning Winston Chan's on the lineart again with colors by SidVenBlu and letters by Jake M. Wood. There's a lot to like here, with fun action scenes and a regular helping of close-up character portrayals during the scenes of just dialogue. There's a particular instance where Cheetor's running through the Axalon in cheetah mode and the panel layout has him overlapping multiple panels to express a sense of speed, which was very enjoyable and clever, at least to me. There were some instances again when I thought Chan's expressions went a bit stiff or where some characters' poses looked unnatural that prevent a full helping of solid praise for the art, but in general it's well executed here and still feels consistent with the rest of the series so far.
Cover options include Andrew Griffith's take on Optimus Primal and Megatron duking it out, Martin Gee's Blackarachnia cover which is used for this review's news story's thumbnail, as well as a 10-copy retailer incentive cover featuring both spider Predacons by Ryan Miller. As always, you can find all the cover images and full credits for the issue through our
Vector Sigma Database page for

Beast Wars

#8
.
Beast Wars
#8 was more fun to read than I expected, with just enough beneath the surface layer of plot to make things compelling despite a general overall expectation of events that went mostly fulfilled. The character development is proceeding smartly in most cases and while the art's not by any means perfect this time around it conveys the story effectively while still providing a standout moment or two. I'm excited to see where things develop, but please,
please
start getting us there quicker.
I
really
wanted to go up to a 4/5 this time, which is "very good" on my scale, but the pacing just won't allow me to go above the "good" below.
Final Score
.
½
out of
Look out for this issue today, September 22nd, where you can pick it up at the
Seibertron.com eBay store
or at your local shop,
check here to find the closest shop to you
.
---
Got Transformers News? Let us know here!
Most Popular Transformers News
Most Recent Transformers News
News Categories:
Toy News
,
Movie Related News
,
Cartoon News
,
Comic Book News
,
Site News
,
Rumors
,
Event News
,
Digital Media News
,
Collectables
,
Sponsor News
,
Game News
,
Site Articles
,
Store News
,
Company News
,
People News
,
Press Releases
,
Reviews
,
Sightings
,
Unlicensed Products News
,
Auctions
,
Transtopia
,
Interviews
,
Knock Offs
,
Collector's Club News
,
Editorials
,
Heavy Metal War
,
Podcast
,
Contests
,
Book News
,
Top Lists
Re: IDW Beast Wars #8 Review (2116477)
Posted by
Sabrblade
on September 22nd, 2021 @ 3:55pm CDT
AllNewSuperRobot wrote:As I said, after reading the last issue, Burnham doesn't get how Stasis Pods work. For one thing, how they can't leave orbit on their own.
It didn't "leave orbit on its own". It started falling because it had received part of the invasive code Tarantulas sent to it, which contained a command for the pod's onboard computer to activate its thrusters and send it down to the planet's surface.
The pods' computers in the cartoon were essentially in sleep mode while in orbit and didn't activate until after the crash-landings. Here, their onboard computers can be accessed with a long-range signal from the ground, a technology the cartoon characters didn't have.
Re: IDW Beast Wars #8 Review (2116516)
Posted by
Nexus Knight
on September 22nd, 2021 @ 8:09pm CDT
AllNewSuperRobot wrote:As I said, after reading the last issue, Burnham doesn't get how Stasis Pods work. For one thing, how they can't leave orbit on their own.
Whatever gave you that impression? Just coz we never saw them land on their own
in the show
, doesn't mean that it isn't possible. It seems to make perfect sense, actually, that the pods have both remote control and thrusters. Since the
Axalon
had to eject, it is presumable that this is a safety feature designed into the pods for the purpose it was used. Quickly get rid of the pods to keep them safe, they would need not only the ability to track and report on the status of the pod and the protoform within, but make it easy to retrieve. Giving the pods the ability to maneuver on their own makes perfect sense, thus a few commands to the computer's onboard computer to fire thrusters could very wasily send it into the planet's atmosphere.
Re: IDW Beast Wars #8 Review (2116541)
Posted by
william-james88
on September 23rd, 2021 @ 12:21am CDT
I prefer Burcham's art.
Also, not a fan of Burcham's art.
Re: IDW Beast Wars #8 Review (2116570)
Posted by
AllNewSuperRobot
on September 23rd, 2021 @ 9:21am CDT
william-james88 wrote:I prefer Burcham's art.
Also, not a fan of Burcham's art.
I think it would be interesting to get a bit of artist rotation going in this book. A different one each arc. If these are being "written for trade", then give each trade it's own visual identity.