Ken Christiansen Shows Off Combiner Hunters Box Set Line Art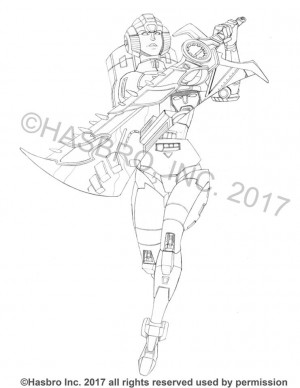 Tuesday, March 13th, 2018 5:19AM CDT
Category:
Toy News
Posted by:
Bounti76
Views:
12,598
Topic Options: View Discussion · Sign in or Join to reply
Thanks once again to
Ken Christiansen's Facebook page
, we have a look at some cool line art he did for the SDCC 2015 Combiner Hunters box set of Chromia, Arcee and Windblade. While not responsible for the toys' decos, Ken did get to draw all three fembots for their box art, and the series of images below and on his page shows them off, and also gives us a glimpse at their full body poses that were cropped for the final product, as well as something of the challenge he had in drawing three separate figures as well as making all three drawings look natural as a group.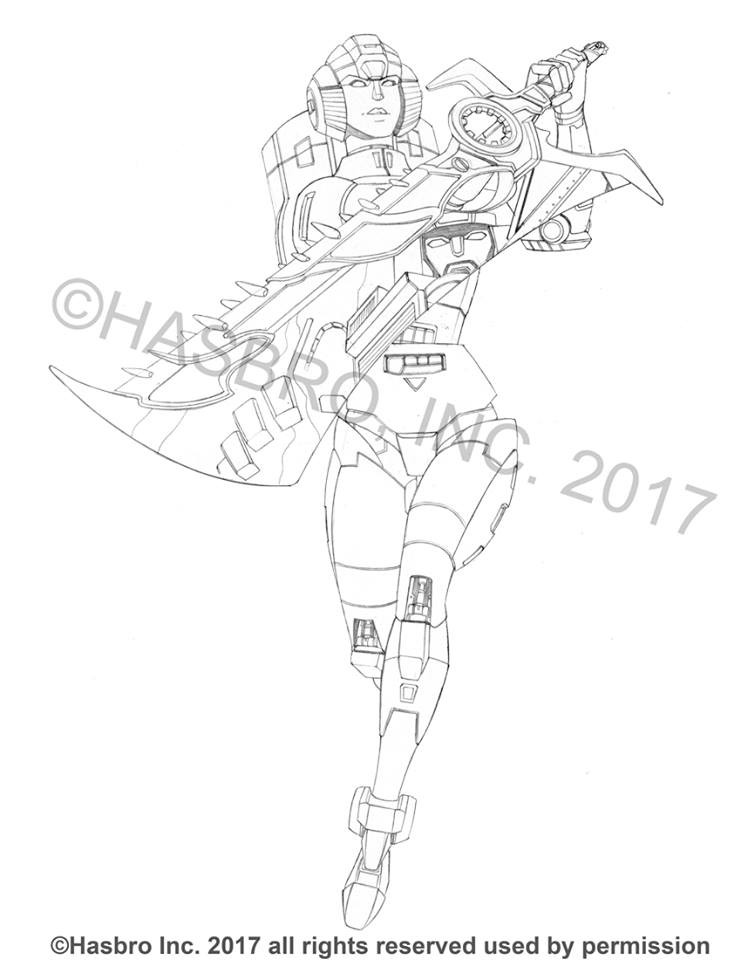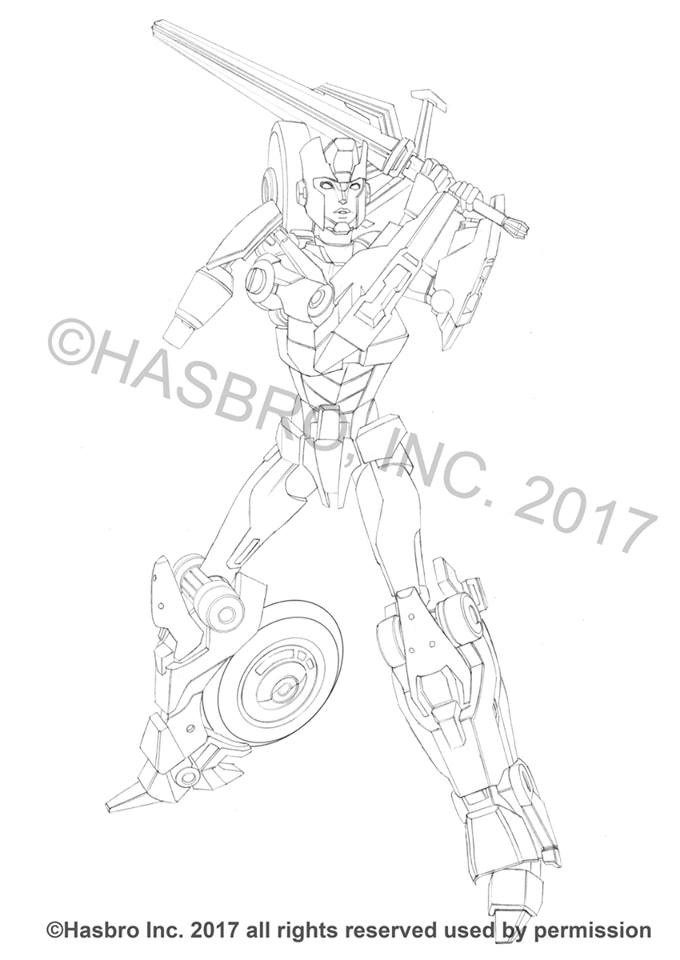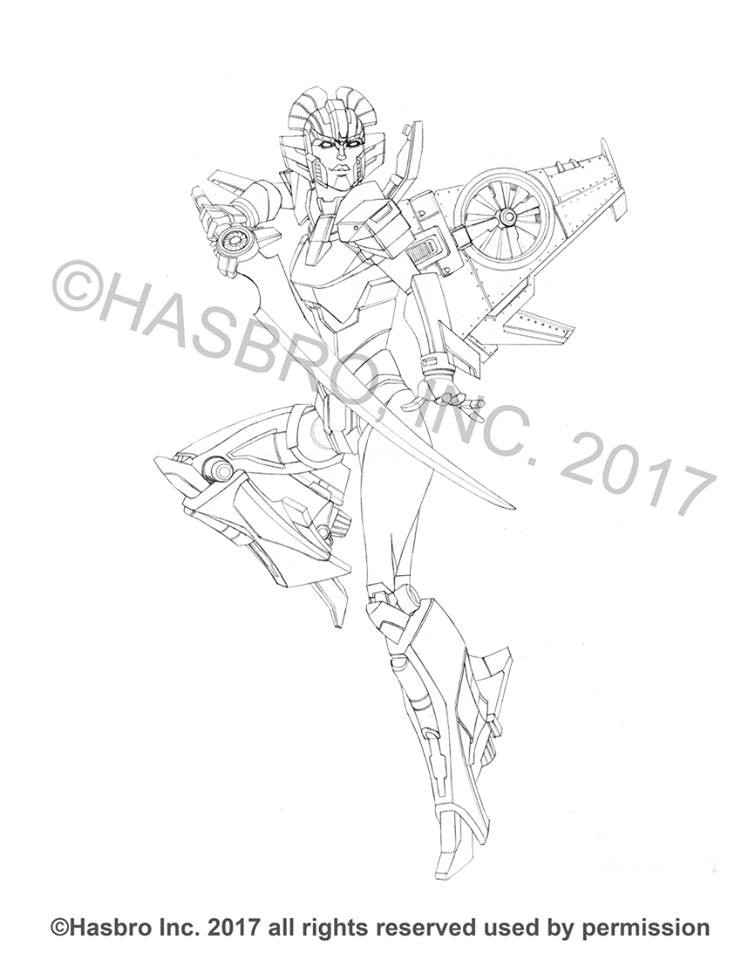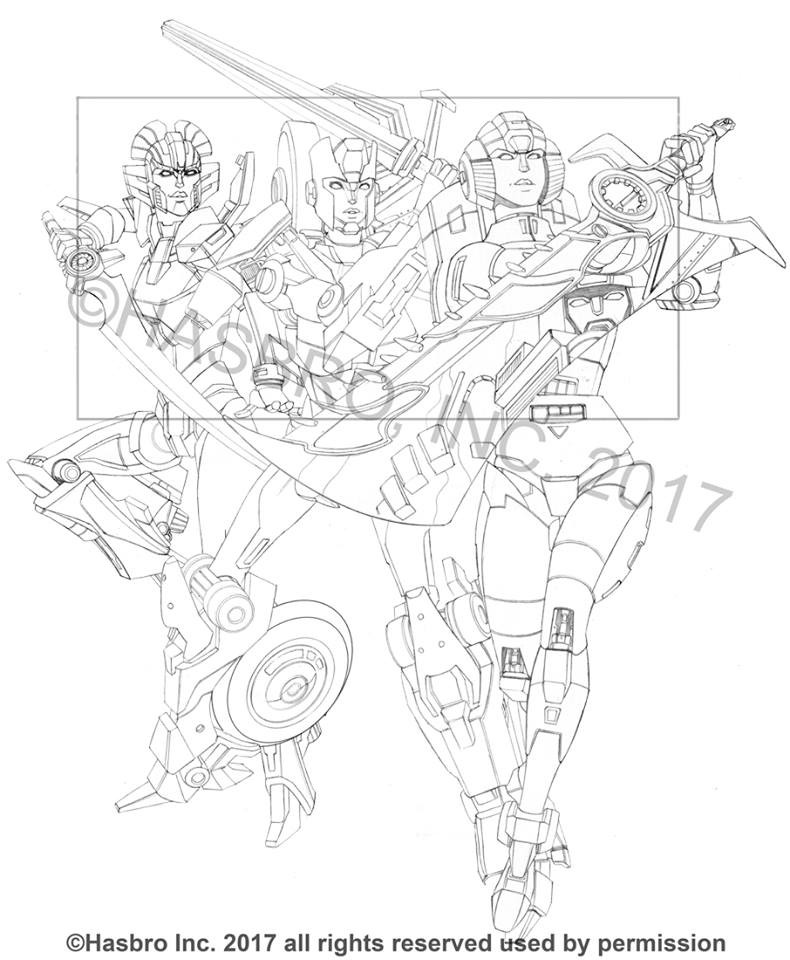 Back view of the SDCC Combiner Hunters box...the trick to these was that I needed to fit all three into a closeup shot for the front, and still not have them floating, or standing on each other's feet when you pull back to see the full figures.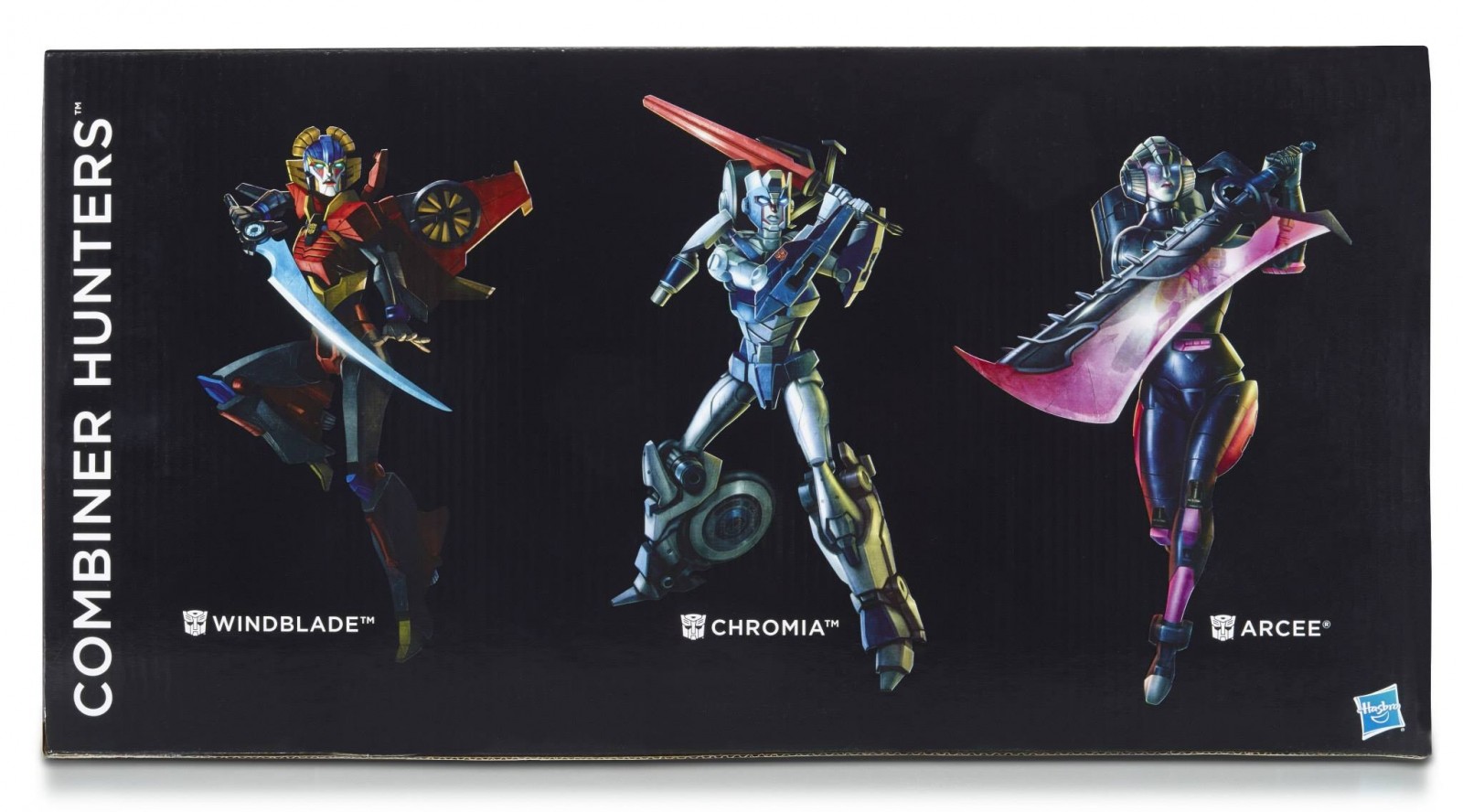 This is a pretty cool glimpse into what goes into making the art for toy packaging. Let us know what you think below!
Most Popular Transformers News
Most Recent Transformers News
News Categories:
Toy News
,
Movie Related News
,
Comic Book News
,
Cartoon News
,
Site News
,
Rumors
,
Event News
,
Digital Media News
,
Collectables
,
Game News
,
Sponsor News
,
Store News
,
Company News
,
Site Articles
,
People News
,
Press Releases
,
Sightings
,
Reviews
,
Unlicensed Products News
,
Auctions
,
Transtopia
,
Interviews
,
Knock Offs
,
Editorials
,
Collector's Club News
,
Heavy Metal War
,
Podcast
,
Contests
,
Book News
,
Top Lists
Re: Ken Christiansen Shows Off Combiner Hunters Box Set Line Art (1945858)
Posted by
steve2275
on March 13th, 2018 @ 5:48am CDT
very pretty art
Re: Ken Christiansen Shows Off Combiner Hunters Box Set Line Art (1946497)
Posted by
ZeldaTheSwordsman
on March 16th, 2018 @ 7:47am CDT
That is some gorgeous art. A shame that the attention paid to the body detail was not also paid to giving Optimus/Motormaster's torso mode secure shoulder sockets (bigger tabs or better yet mushroom pegs would make all the difference in the world. That's all it would take.)

Gods I'm hoping the CW limbs get reissued. Also Optimus Prime.
Re: Ken Christiansen Shows Off Combiner Hunters Box Set Line Art (1946874)
Posted by
Bronzewolf
on March 18th, 2018 @ 2:59pm CDT
We've been sharing a lot of Generations line and concept art, and we have even more today from artist Marcelo Matere! We're a bit Decepticon-heavy this time around, however, as Marcelo's new images feature Combiner Wars Leader Megatron and Starscream! These are, as stated above, line drawing versions of the packaging art. It's interesting to see pieces like these, to spot differentiation from the actual toys, and to see the full art. We don't get to see these in their full glory typically, as they get cut off by packaging designs. Check out the two works below, and stay tuned for more concept art coming later today!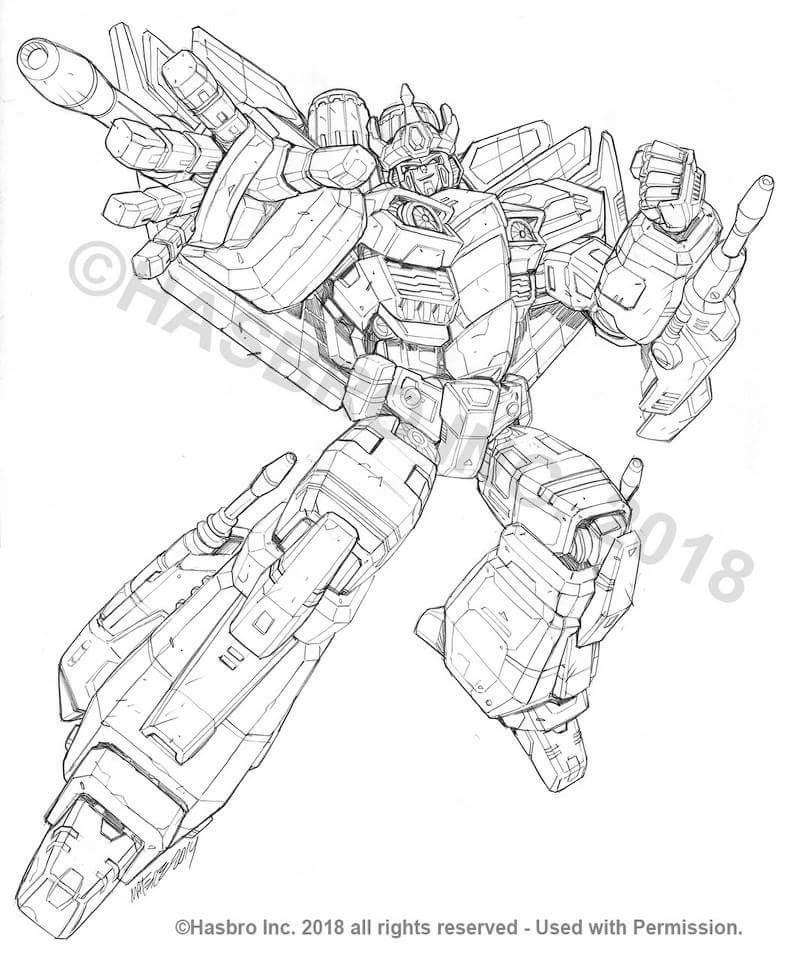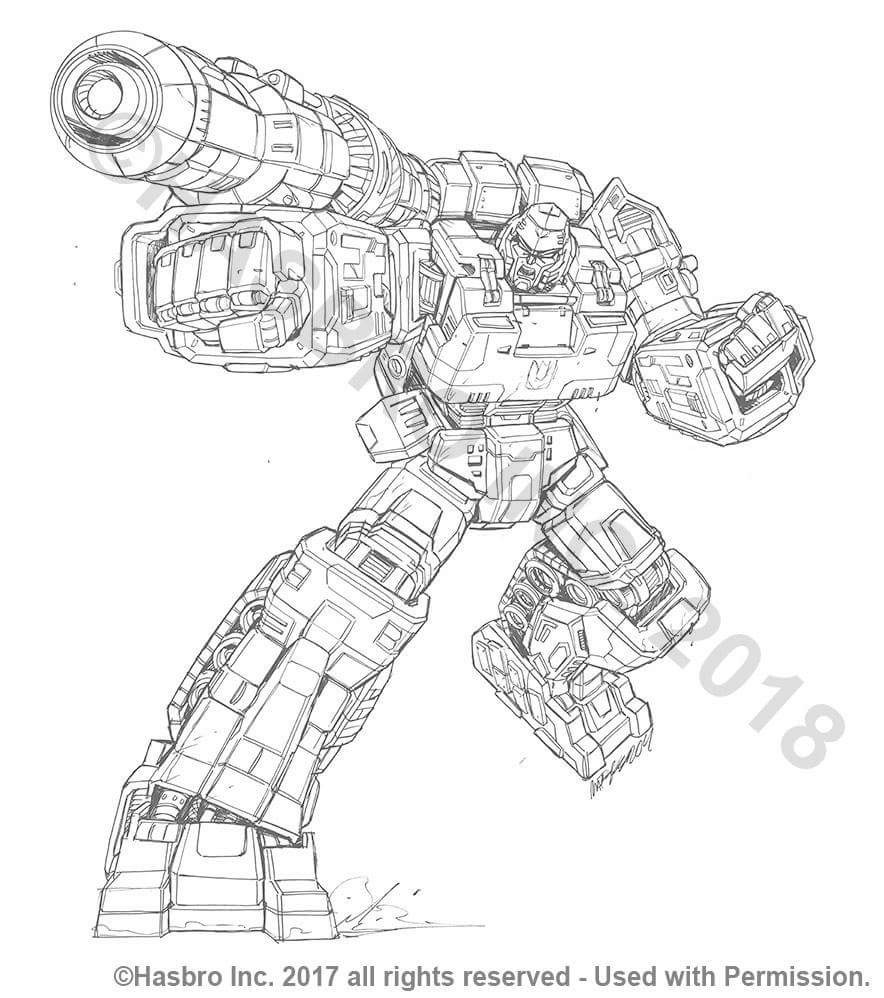 Re: Ken Christiansen Shows Off Combiner Hunters Box Set Line Art (1962366)
Posted by
Sabrblade
on May 30th, 2018 @ 10:28pm CDT
At long last, the unused headsculpts for Combiner Wars Hoist (Trailbreaker's pretool) and "Ironclad" (Rook's original pretool) have finally been shown to the public thanks to RoboCon's Facebook:
As can be seen from the above image, both heads were part of proposals for more Fun Pub figures, the above ones in particular being SG Autotrooper (the Offroad mold w/ the Hoist head) and SG X-Brawn (the Rook mold with his pretooled alternate head).
The reason I said "Ironclad" as Rook's pretool is, well, there's a bit of a story in that. See, Rook's original head pretool was actually Brawl, with the pretooled head made to resemble Brawl's noggin as, at the time, Hasbro hadn't yet made the separate Brawl mold that we ended up getting, so Rook being used for Brawl was a "just in case" backup plan if Hasbro needed it. They didn't, since Brawl did get his own mold, which left the Brawl-headed Rook pretool unneeded.
Then, when Hasbro was making plans for their Computron giftset, they brought back the Brawl-headed Rook to see use in that set as a new Technobot named "Ironclad", who was gonna replace Afterburner/Afterbreaker since he was gonna instead be made from the Legends class Groove mold (much like how Rook had replaced Groove in Hasbro's Protectobot releases). But then TakaraTomy went and made an Afterburner retooling from their Unite Warriors Deluxe class-sized Groove, so Hasbro quickly got their hands on that and scrapped their plans for both Legends class Afterburner/breaker and new character Ironclad.
Still, the Brawl-headed Rook pretool was not completely forgotten, as Fun Pub used it as the inspiration for the SG X-Brawn character who appeared in the final Shattered Glass-themed Club magazine comic storyline "Another Light". Based on the above image, SG X-Brawn was evidently one of Fun Pub's earlier proposals for BotCon 2016 along with SG Checkpoint (Offroad mold w/ the Trailbreaker head) and the SG Autotroopers also pictured above. But since that con ended up being another Beast Wars-themed con to pay tribute to both that series's 20th anniversary and BotCon's own legacy of having really taken off during the Beast Era, these proposals never came to fruition.
As for the other three proposals seen above, they are Maccadam/Alchemist Prime, Liege Maximo, and Solus Prime, but since those three aren't from Combiner Wars molds, their relevance is nil in this thread.
Re: Ken Christiansen Shows Off Combiner Hunters Box Set Line Art (1962416)
Posted by
Emerje
on May 31st, 2018 @ 7:12am CDT
It's a shame that Hoist head is so heavily photoshopped over, can't even tell if there's really a sculpt underneath there or if it's all digital paint. Hopefully they have the real thing at the con.

Emerje
Re: Ken Christiansen Shows Off Combiner Hunters Box Set Line Art (1962436)
Posted by
o.supreme
on May 31st, 2018 @ 10:36am CDT
Just to confirm though...these are only for display, and are not being sold at the convention correct?...I mean I already have 1 CW quest I'll probably never finish, I don't need another.
Re: Ken Christiansen Shows Off Combiner Hunters Box Set Line Art (1962438)
Posted by
JelZe GoldRabbit
on May 31st, 2018 @ 10:50am CDT
Re: Ken Christiansen Shows Off Combiner Hunters Box Set Line Art (1962440)
Posted by
Sabrblade
on May 31st, 2018 @ 10:53am CDT
JelZe GoldRabbit wrote:Sweet to finally see them, did they get any information pertaining to original intent before Ironclad?
...Like I said, the head was meant for Brawl to be made out of Rook before Hasbro changed their minds and made him his own mold. These heads were Hasbro-made like Ratchet, Reflector, Counterpunch and [strike]Nemesis Prime[/strike] Toxitron.
As for displaying, I'm not expecting any these to be seen there in person. These proposals will likely just be images seen only on a screen at the Night Shining, Inc. panel, much like how all the old BotCon 2011 and TFSS 7.0 proposals were shown as images-only at last year's RoboCon. The Solus head seen there, for instance, is just Arcee's head with Cybertron Override's horns and helmet crest photoshopped onto it (the final would have been an all new sculpt had it come about).