New Images of Nendoroid G1 Megatron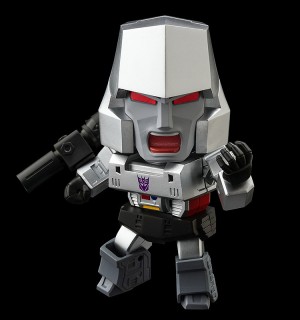 Friday, January 7th, 2022 1:59pm CST
Categories:
Toy News
,
Collectables
Posted by:
william-james88
Views:
59,544
Topic Options: View Discussion · Sign in or Join to reply
The Good Smile Company has some new Transformers themed products for both fans of the brand and of this highly collectible line of super deformed figures. While we had Bayverse Transformers in this line before, we recently got Optimus and now they fully reveal Megatron. He will be available in a variety of online specialty retailers including
their own site
. He and Optimus retail for $54.99.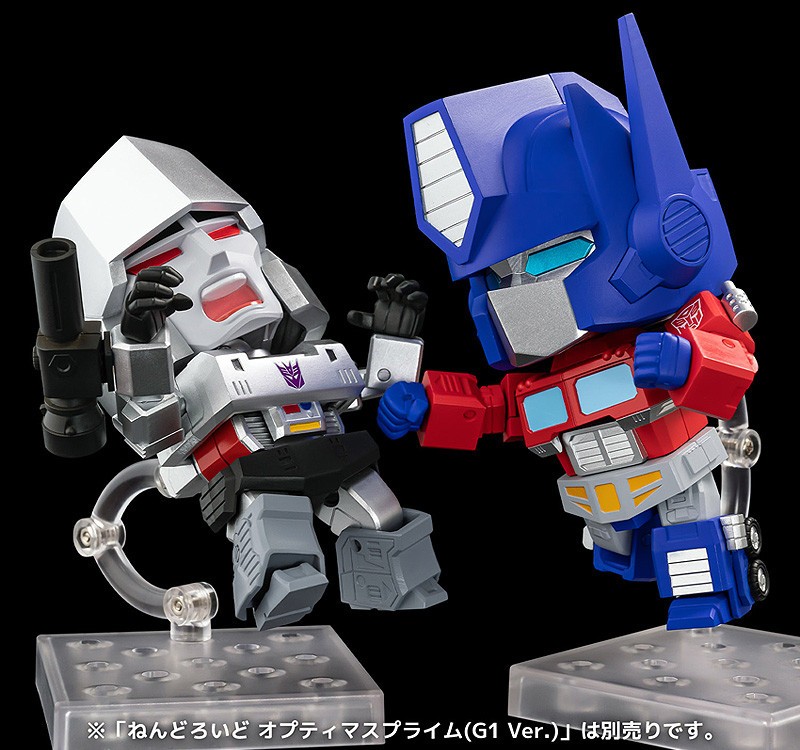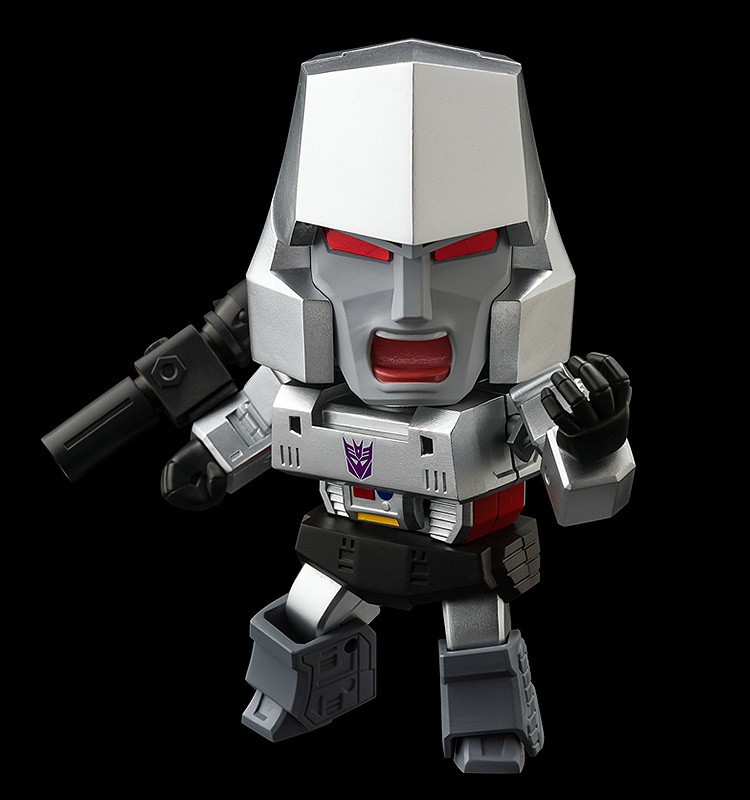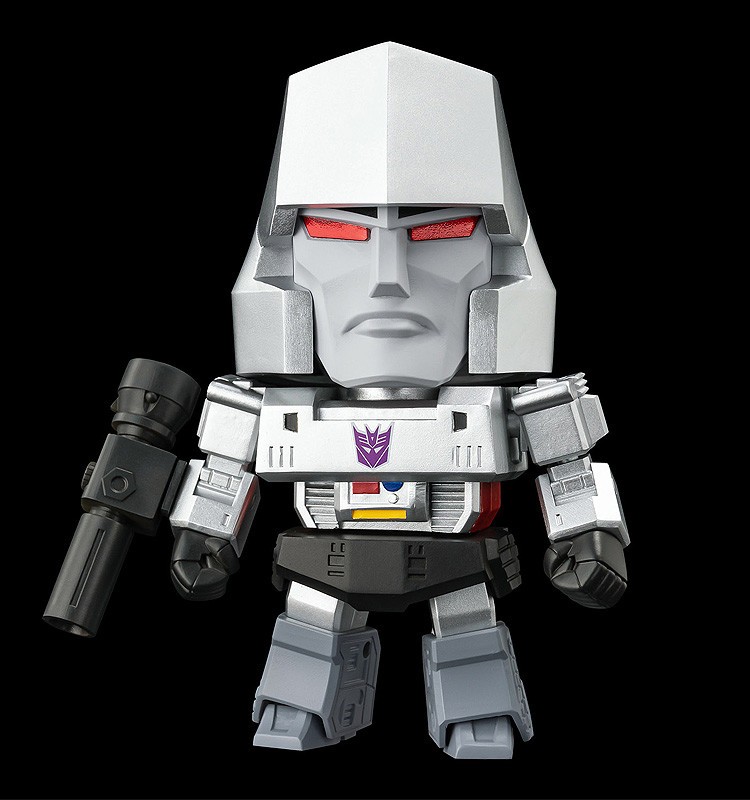 ---
Got Transformers News? Let us know here!
Most Popular Transformers News
Most Recent Transformers News
News Categories:
Toy News
,
Movie Related News
,
Cartoon News
,
Comic Book News
,
Site News
,
Rumors
,
Event News
,
Digital Media News
,
Collectables
,
Sponsor News
,
Game News
,
Site Articles
,
Store News
,
Reviews
,
People News
,
Company News
,
Sightings
,
Press Releases
,
Unlicensed Products News
,
Auctions
,
Transtopia
,
Interviews
,
Editorials
,
Collector's Club News
,
Knock Offs
,
Podcast
,
Heavy Metal War
,
Contests
,
Book News
,
Top Lists
Re: New Images of Nendoroid G1 Megatron (2124907)
Posted by
Emerje
on January 7th, 2022 @ 11:31pm CST
Ordered him. I love the little SD figure with such an angry face.
Emerje
Re: New Images of Nendoroid G1 Megatron (2125002)
Posted by
primalxconvoy
on January 9th, 2022 @ 6:35am CST
I've pre-ordered both Megs and Op from Amazon Japan.
Re: New Images of Nendoroid G1 Megatron (2127130)
Posted by
Emerje
on February 8th, 2022 @ 8:19am CST
Optimus Prime has more to contend with in the Nendoroid line than just Megatron! Nemesis Prime is now a Nendoroid curtesy of Sentinel (the toy company, not the Prime) and looking good in black as he always does. He's a pretty simple repaint of Optimus Prime and includes his same accessories of an energon axe and blaster. Still, he has more articulation than your average Nendoroid and an interchangeable pointing hand. He's due out in July 2022 for $54.99 USD.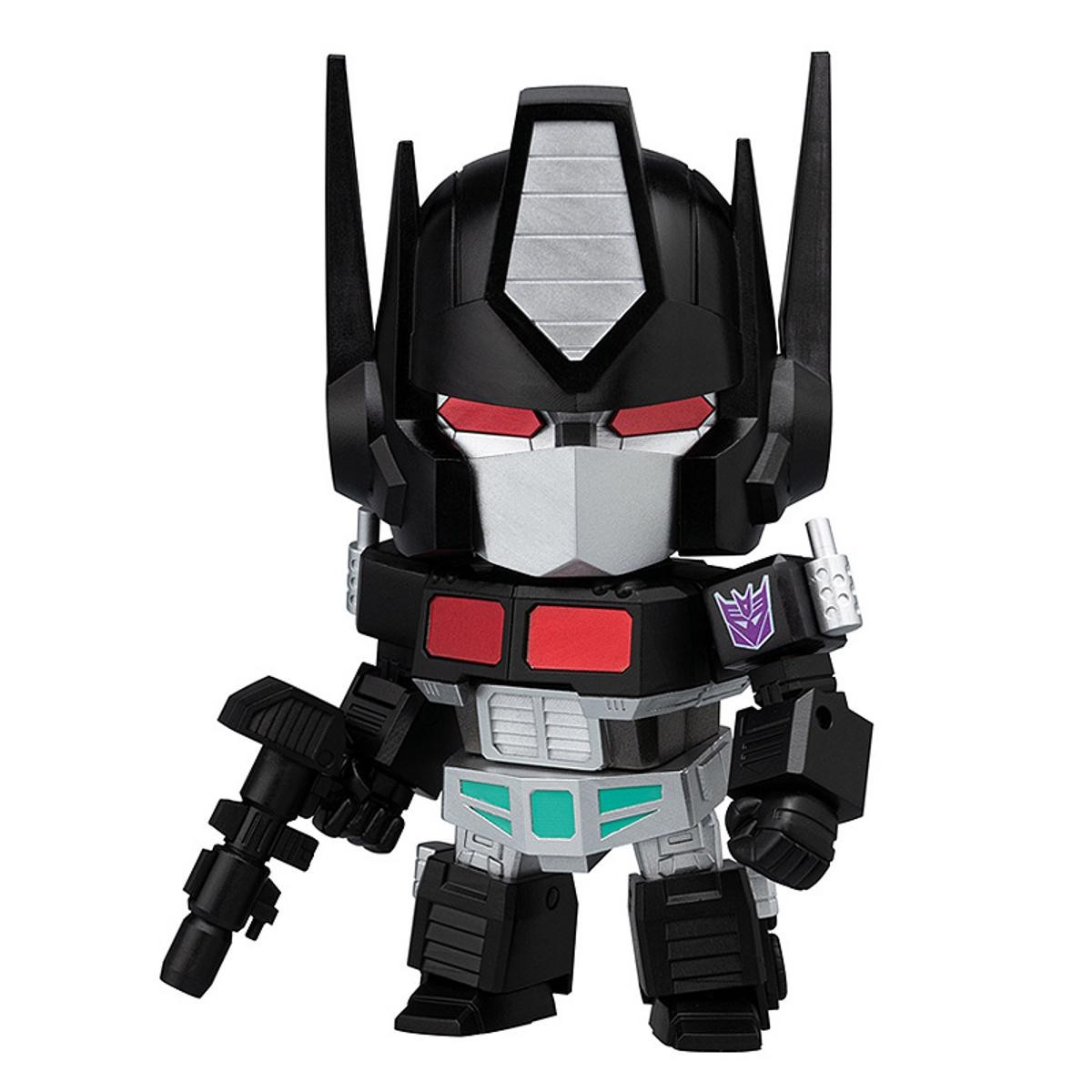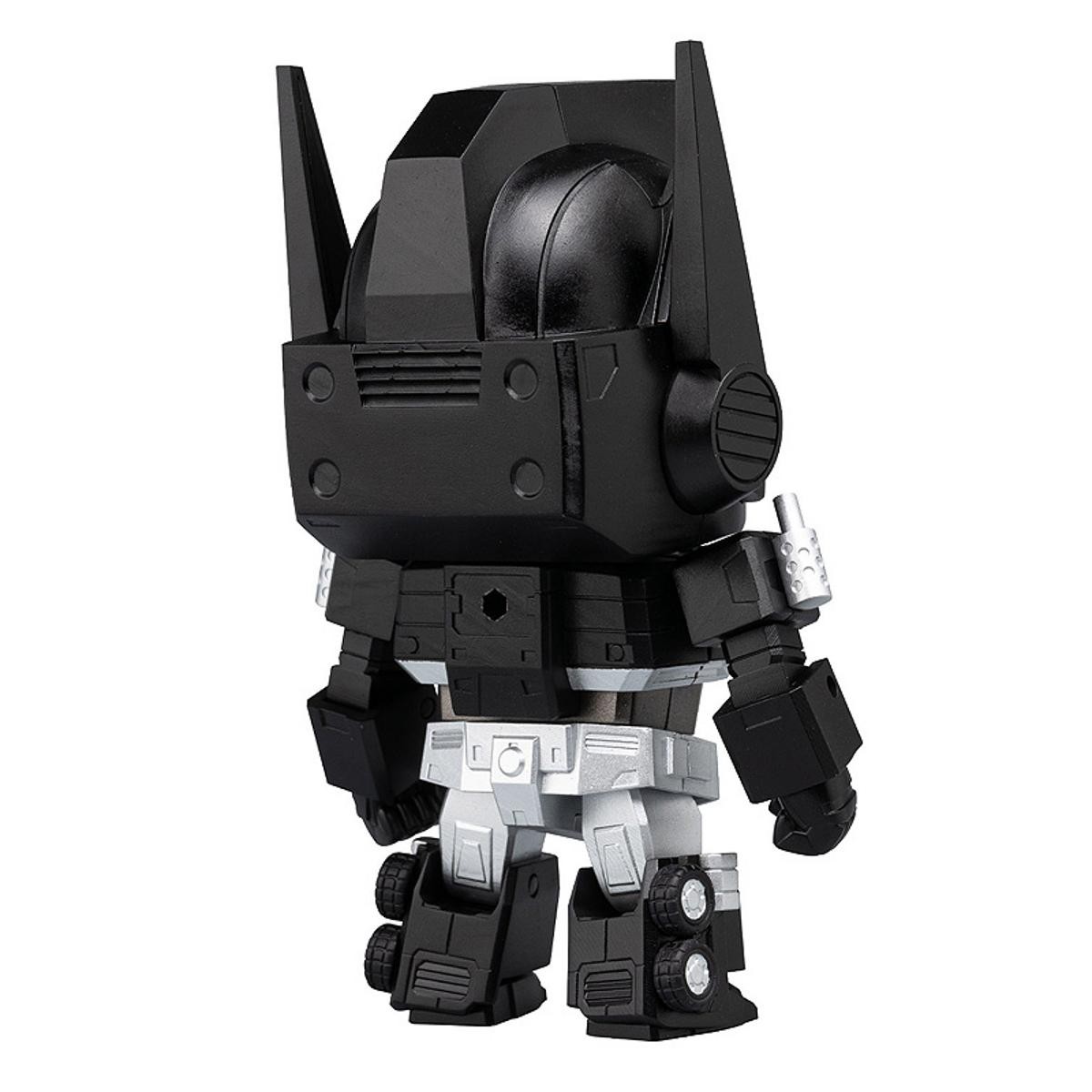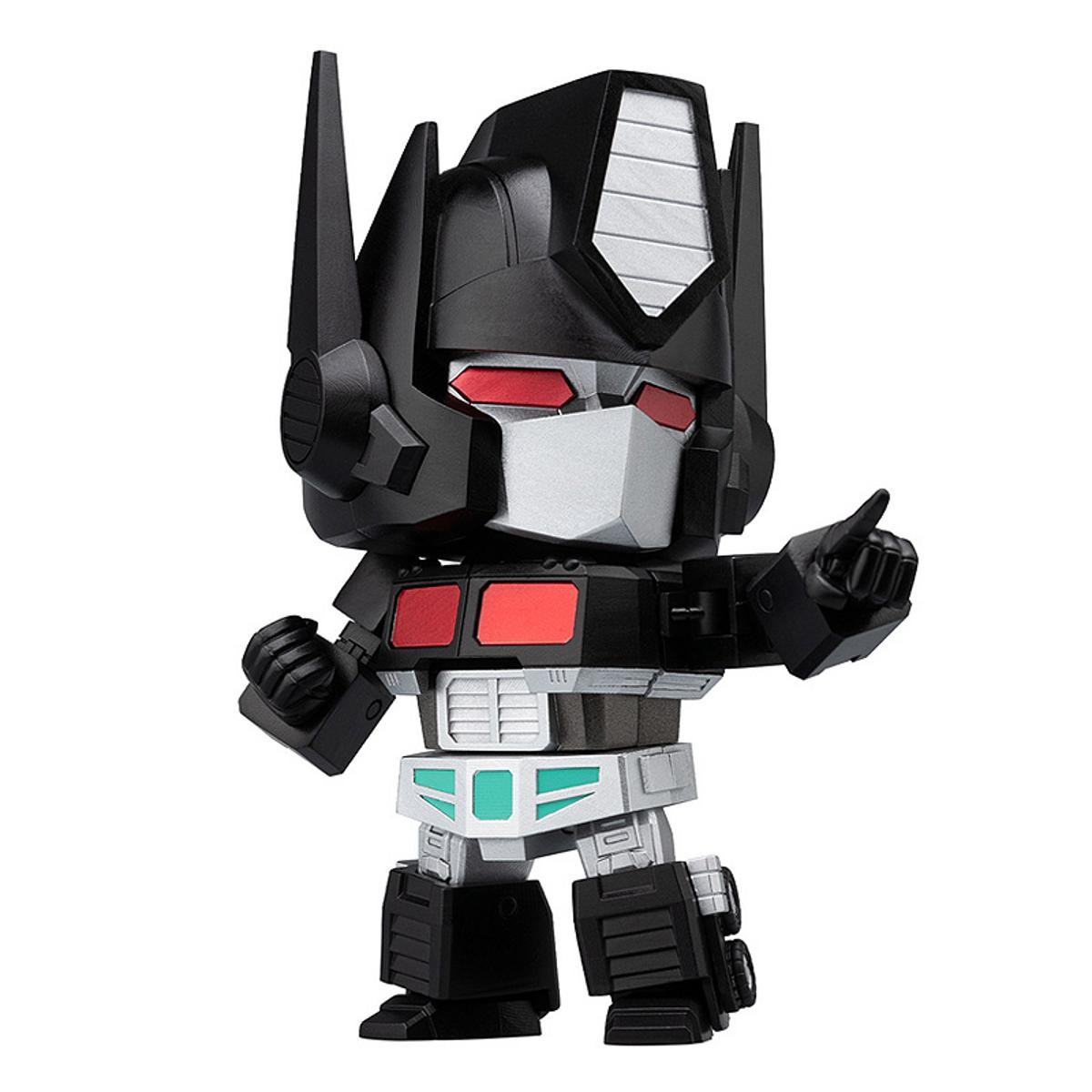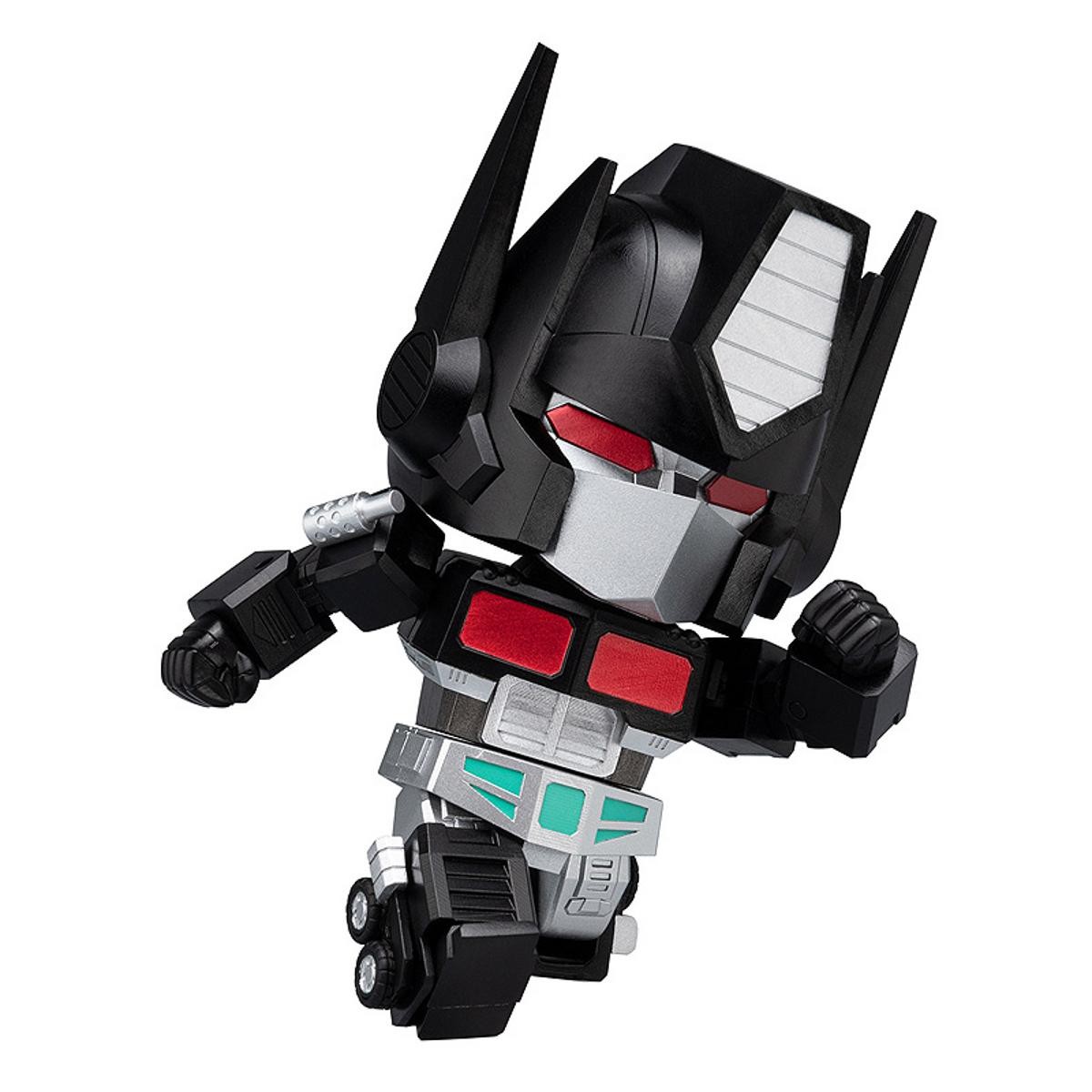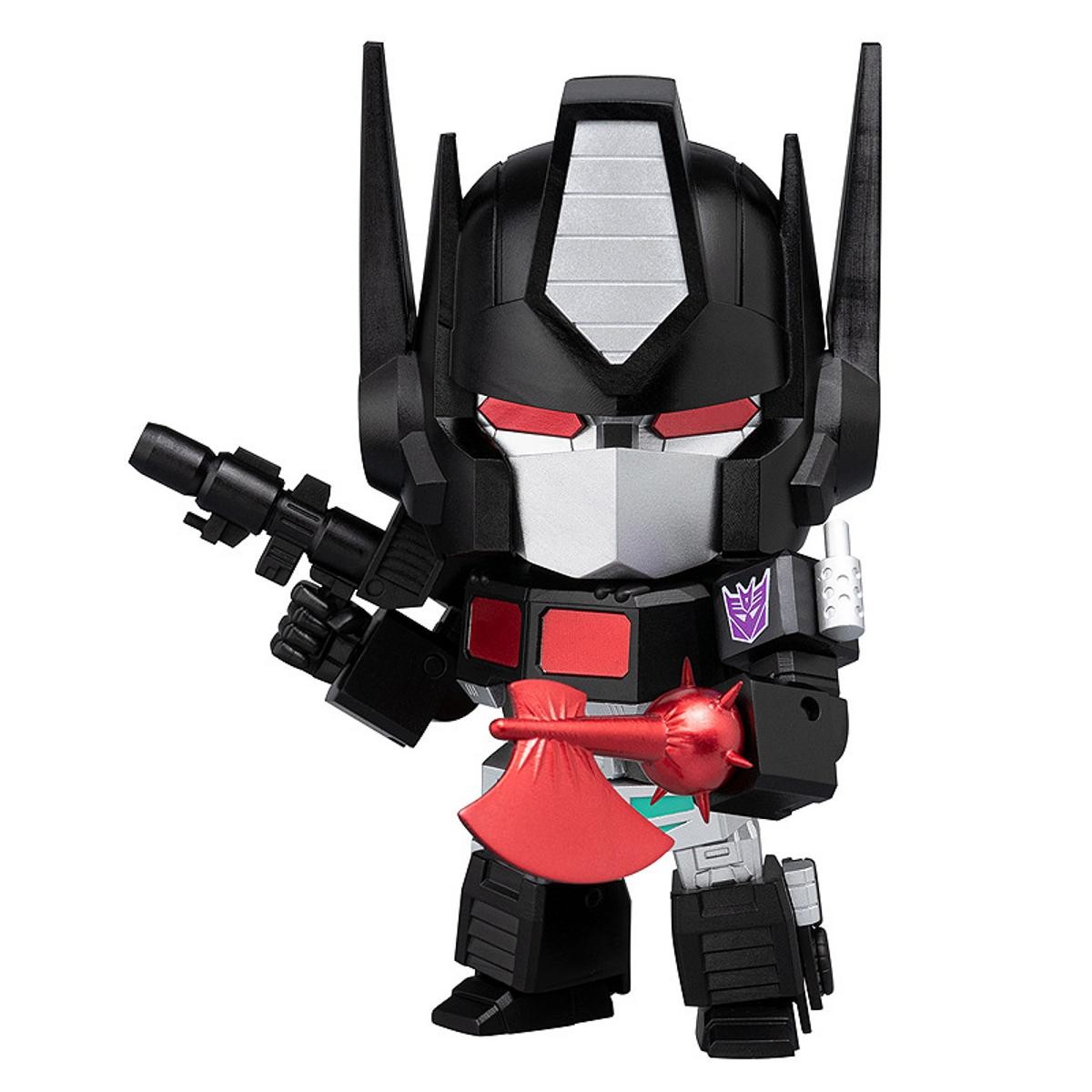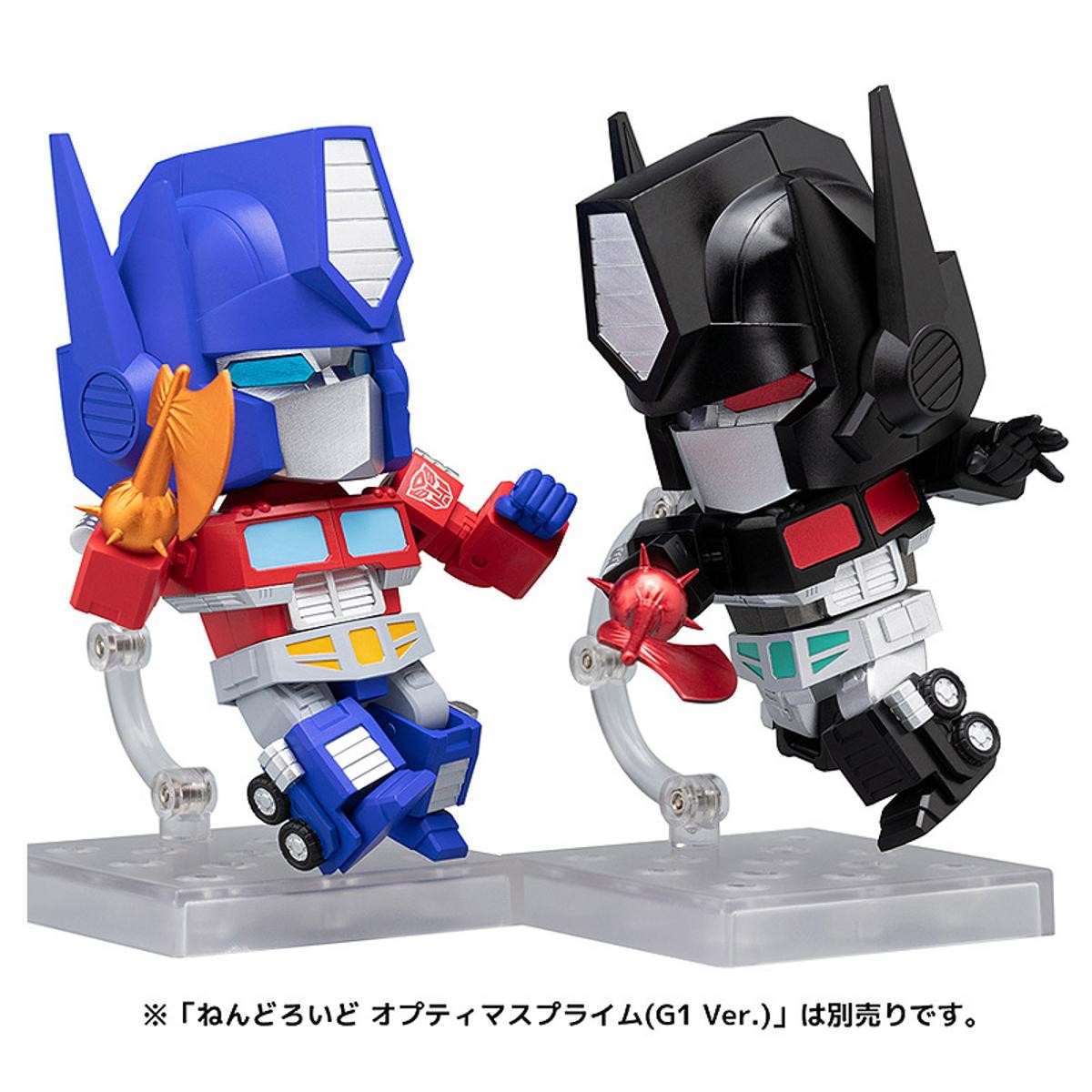 What do you think is more likely to happen next, a Megatron repaint, something new (Optimus is specifically referred to as the G1 ver. after all), or none of the above? Let us know in the Energon Pub forums!
Re: New Images of Nendoroid G1 Megatron (2127131)
Posted by
primalxconvoy
on February 8th, 2022 @ 8:22am CST
Considering neither Optimus nor Megatron are out yet, I would say putting Nemesis up for sale is a bit sus, if you ask me.

I'll stick with Op & Megs and see if they're any good before thinking about any recolours.
Re: New Images of Nendoroid G1 Megatron (2127445)
Posted by
Emerje
on February 14th, 2022 @ 12:45am CST
Japan may have forced the cancellation of yet another Wonder Festival, but Good Smile Company still managed to hold a virtual version of their con-within-a-con Wonderful Hobby Life For You 35 this past weekend. And mixed in with the many, many dozens of new figures on display among their many, many partner companies was none other than Starscream in Nendoroid form. He's looking great, and like Megatron will certainly come with a nice selection of expressions, though he already seems to come default with the best one, that smirk. Whatever else he might come with hasn't been revealed just yet.
Since this was just announced it'll probably be a little while longer before pre-orders open, but he's currently scheduled for June 2022 so probably wont be much longer. This marks the third Decepticon to hit the line after Megatron and Nemesis Prime so we should hopefully have another Autobot to go with Optimus Prime announced soon enough.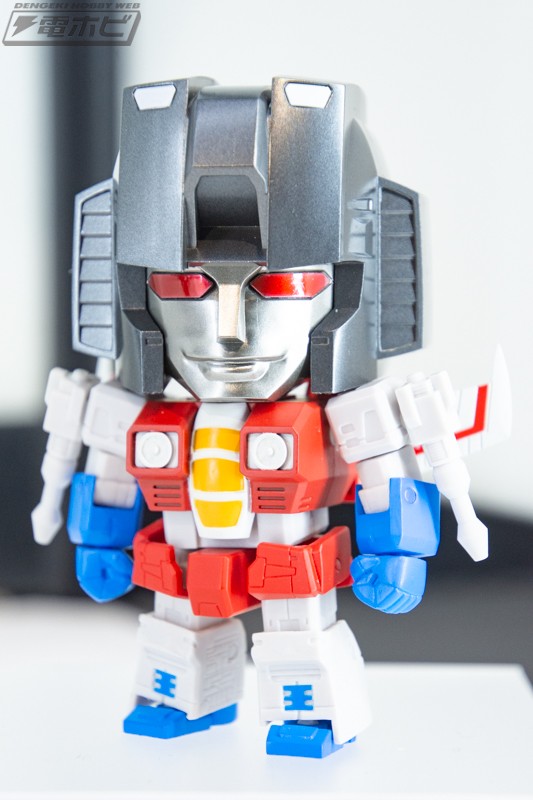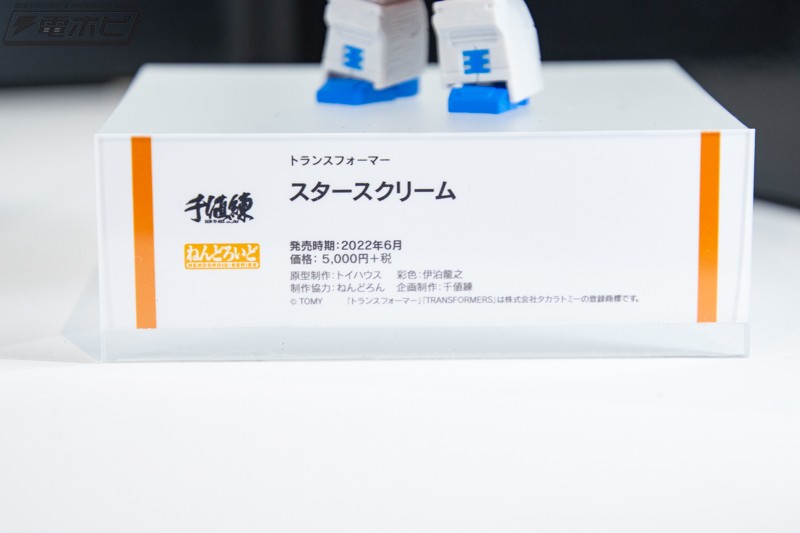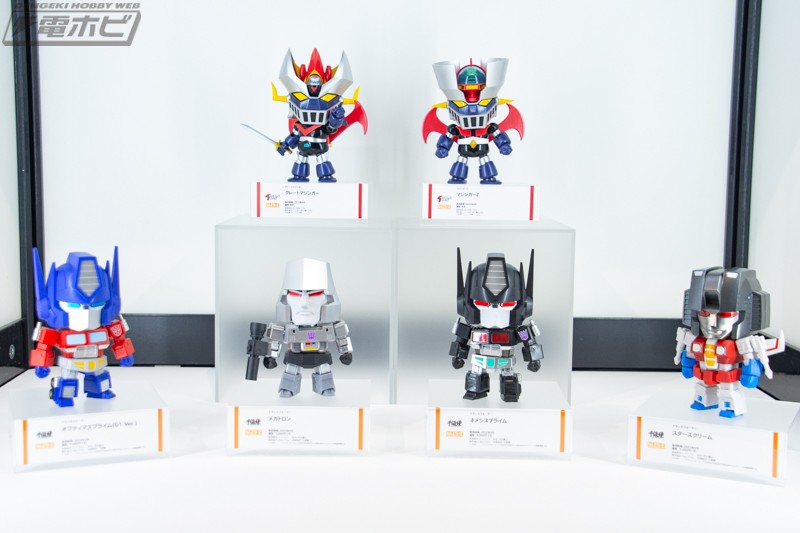 These photos come via Dengeki Hobby, you can check out all of their WonHobby 35 coverage
here
Re: New Images of Nendoroid G1 Megatron (2127446)
Posted by
primalxconvoy
on February 14th, 2022 @ 1:36am CST
I suspect the next figure will be Bumblebee, followed by Soundwave (and possibly cassettes), Thundercracker, Skywarp, Soundblaster and some other Seeker repaints/remolds.

If they're going to continue the line, then perhaps Jazz and Ironhide?

I'm basing this off previous Japanese character releases for things like Bearbrick, AU KDDI phone bots, small PVC figures, etc.
Re: New Images of Nendoroid G1 Megatron (2127447)
Posted by
Emerje
on February 14th, 2022 @ 2:40am CST
Bee and the Seekers feel like a safe bet, probably a G2 Bee repaint as well. They're already doing more figures than I really expected them to do (I was sure it would just be the first three, Starscream surprised me) so anything goes. If they're going with easy repaints then Ironhide and Ratchet would be an easy way to add to the Autobot ranks.

Emerje
Re: New Images of Nendoroid G1 Megatron (2136113)
Posted by
william-james88
on June 17th, 2022 @ 1:20pm CDT
The Nendoroid Transformers are almost here and we have some shots of the first release from the "G1" line, Optimus Prime. Watching all his stances recreated in this super cute fashion thanks to the various accessories and great articulation is fun. These shots come from ShentuToyBox on Weibo. The shot between him and the new live action Optimus Prime Nendroid is particularly interesting since it looks like a filter between cartoon and live action for the same character, which is what we had hoped for all along as fans (in terms of live action designs).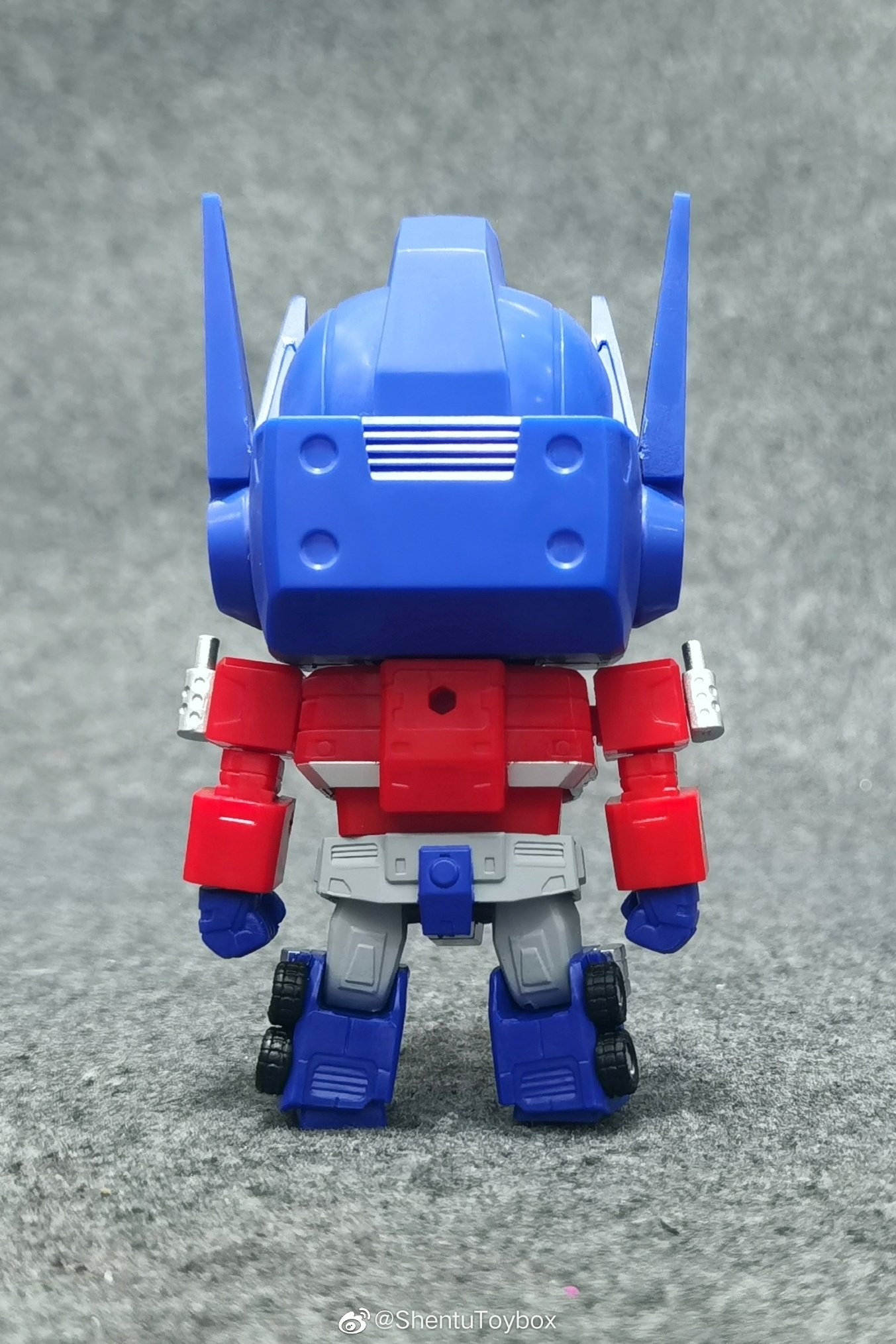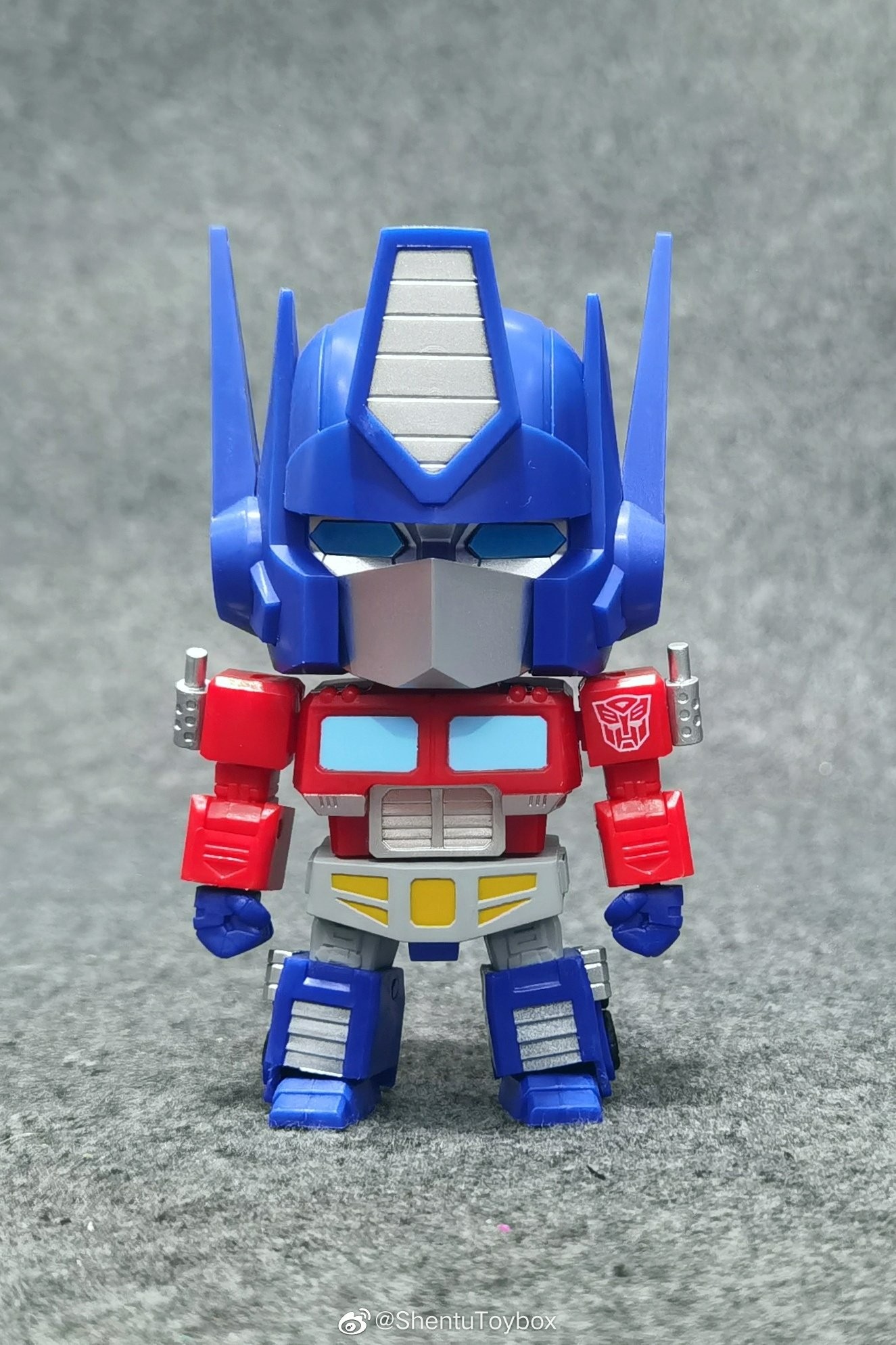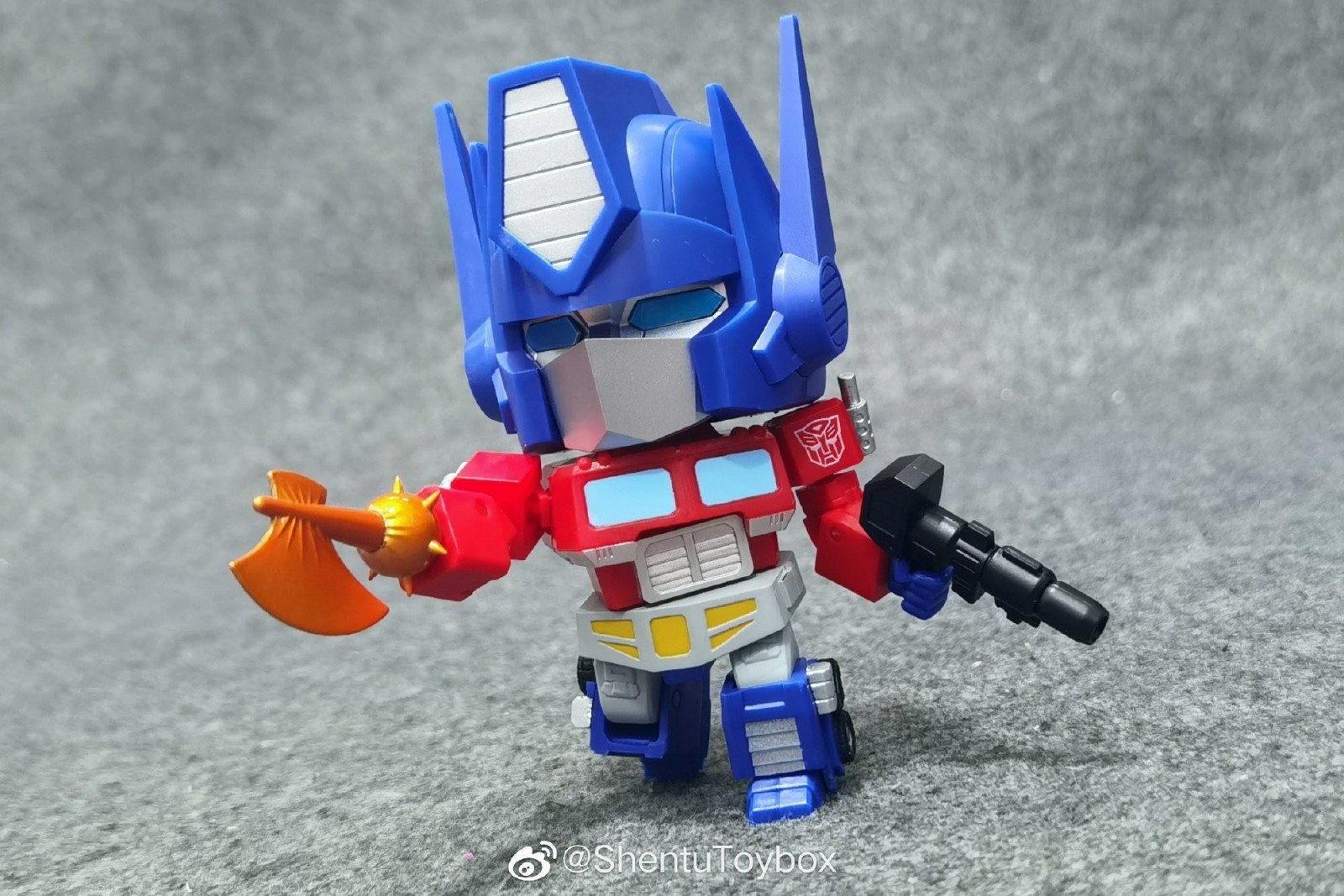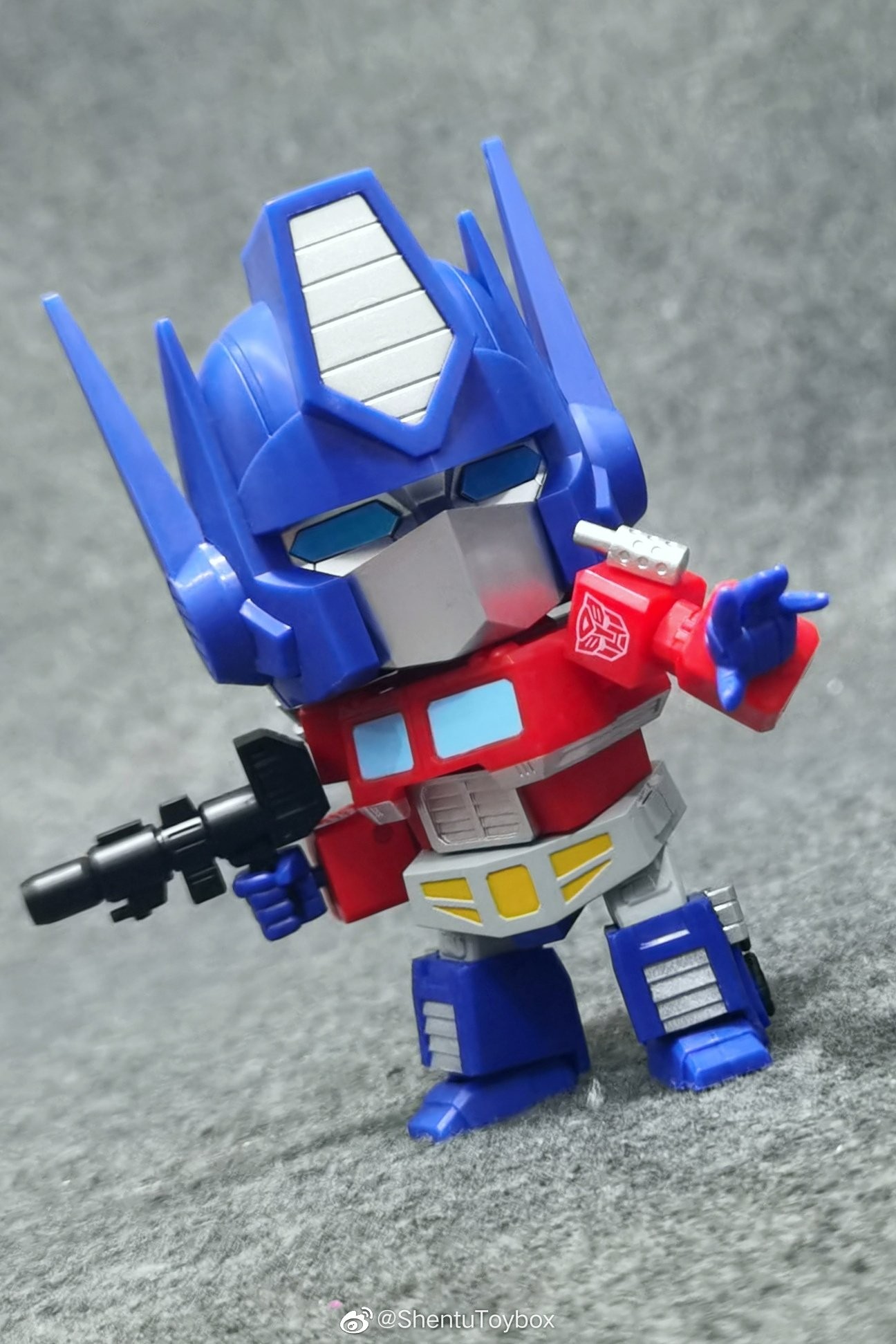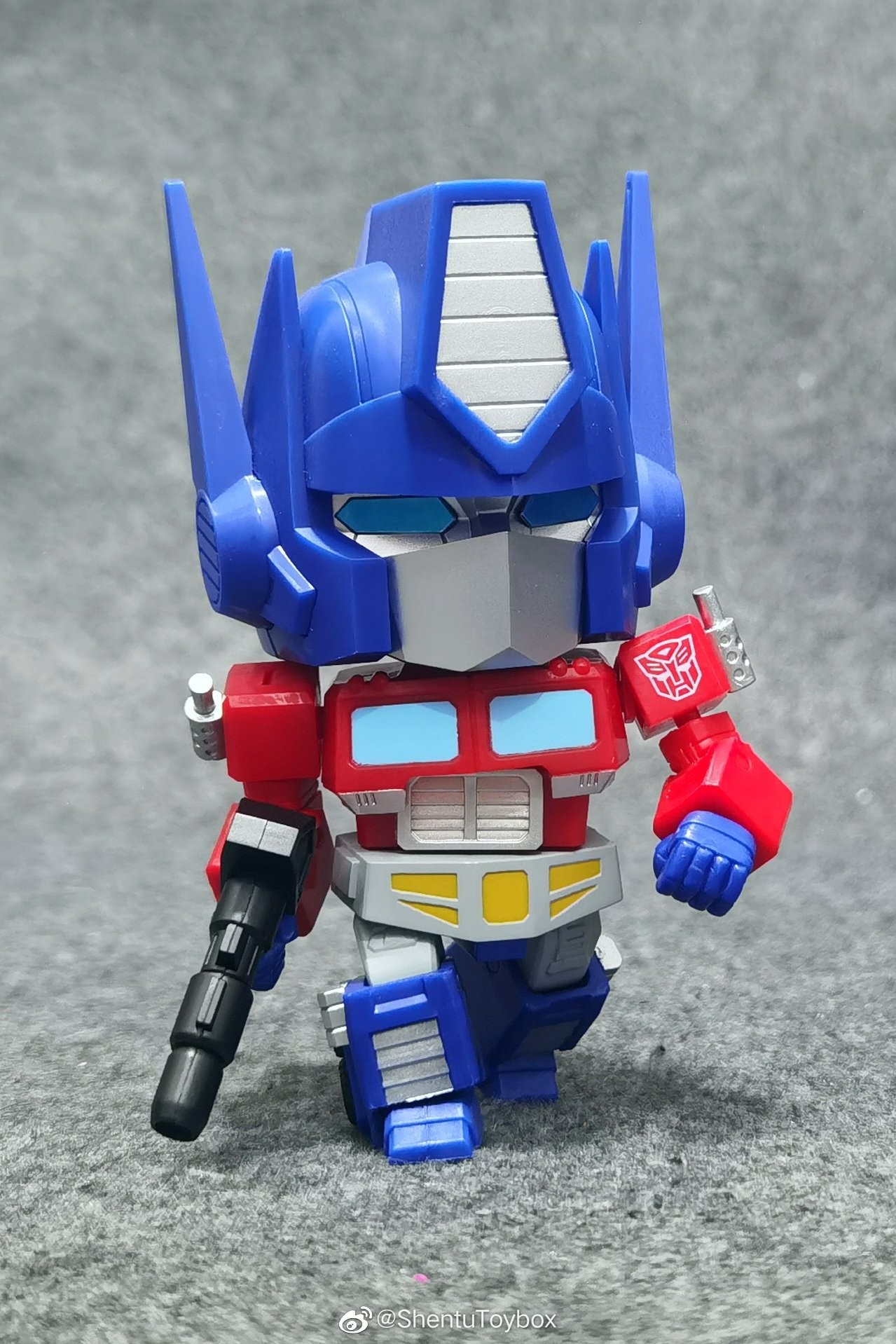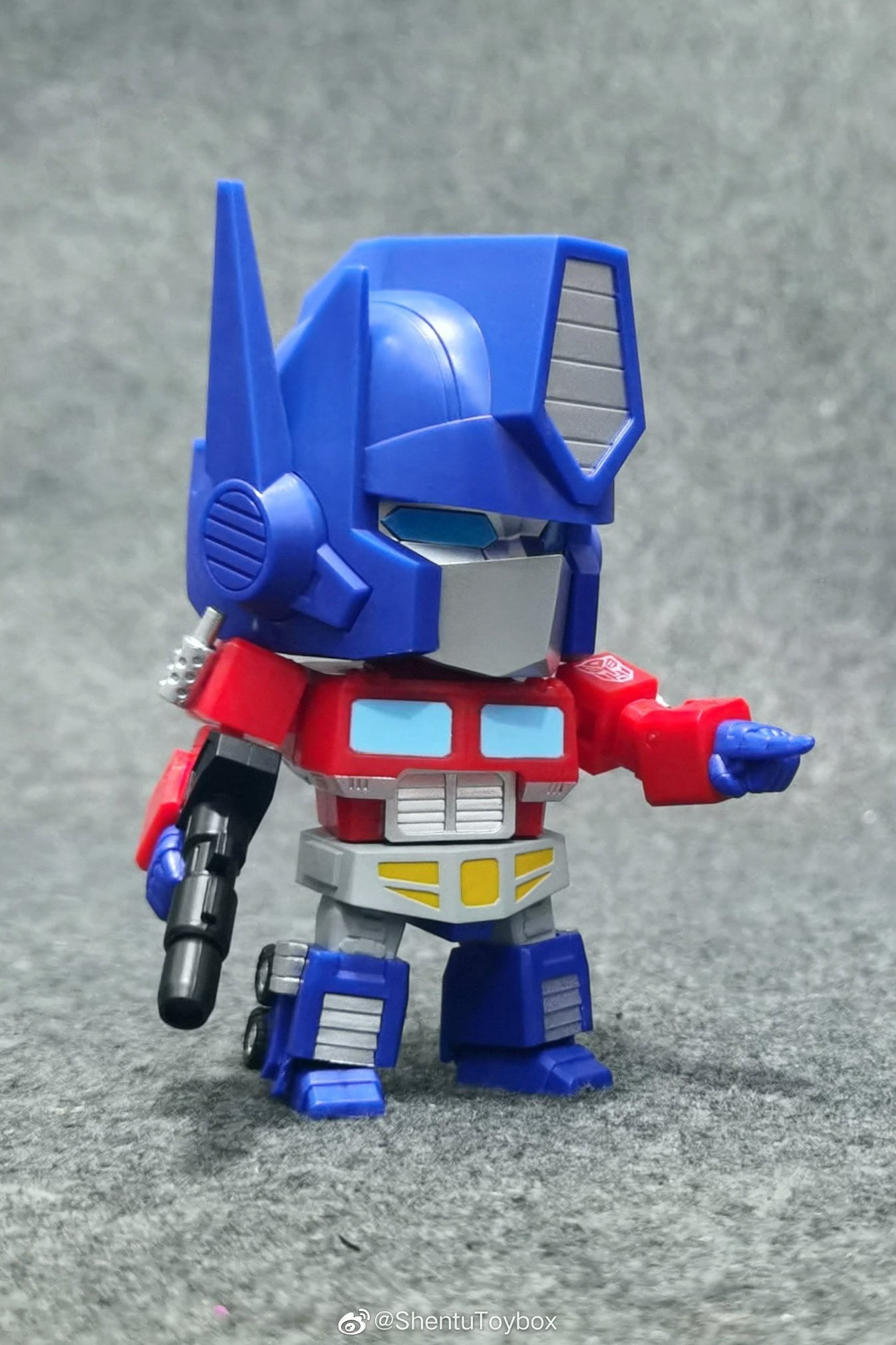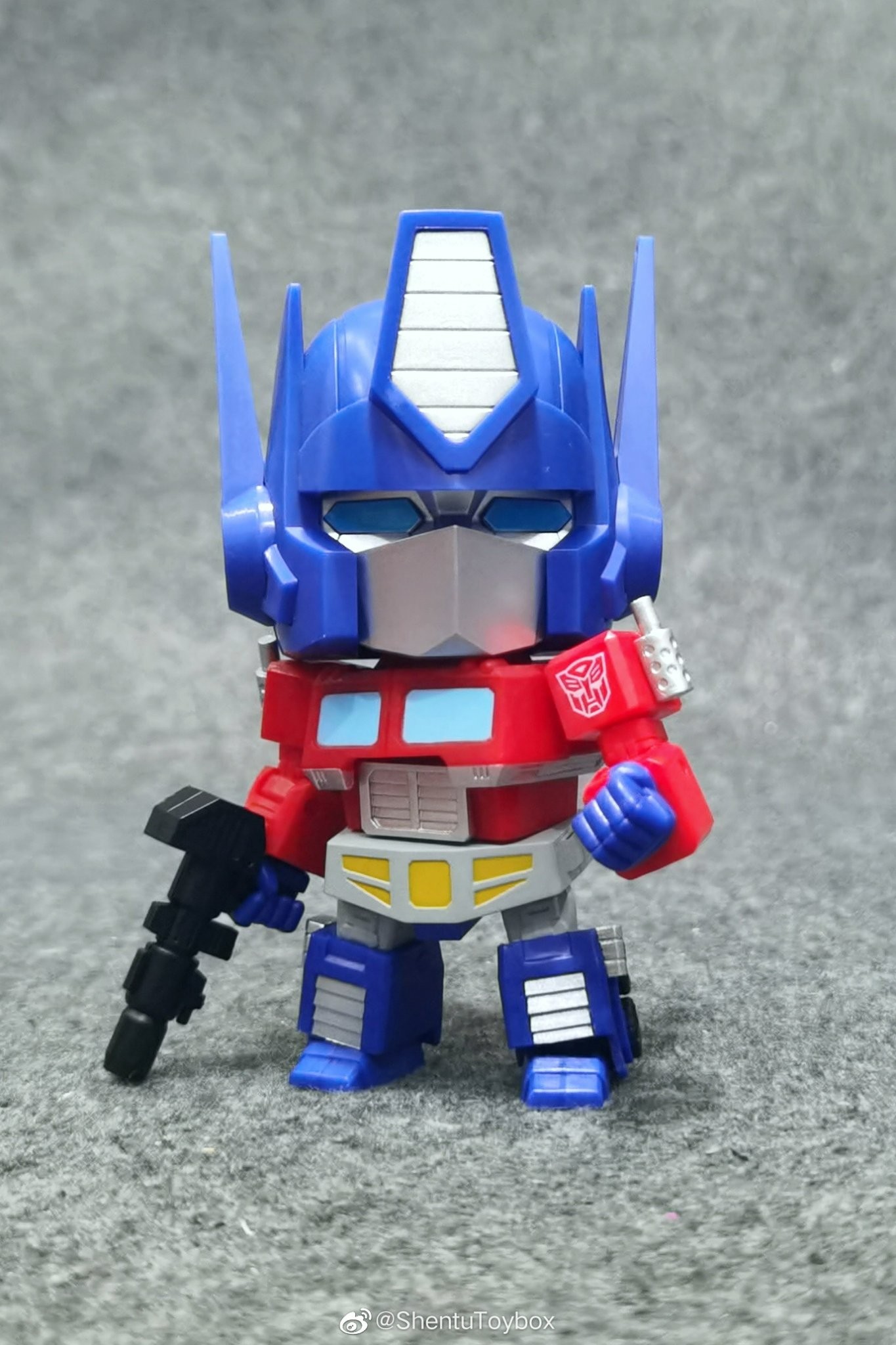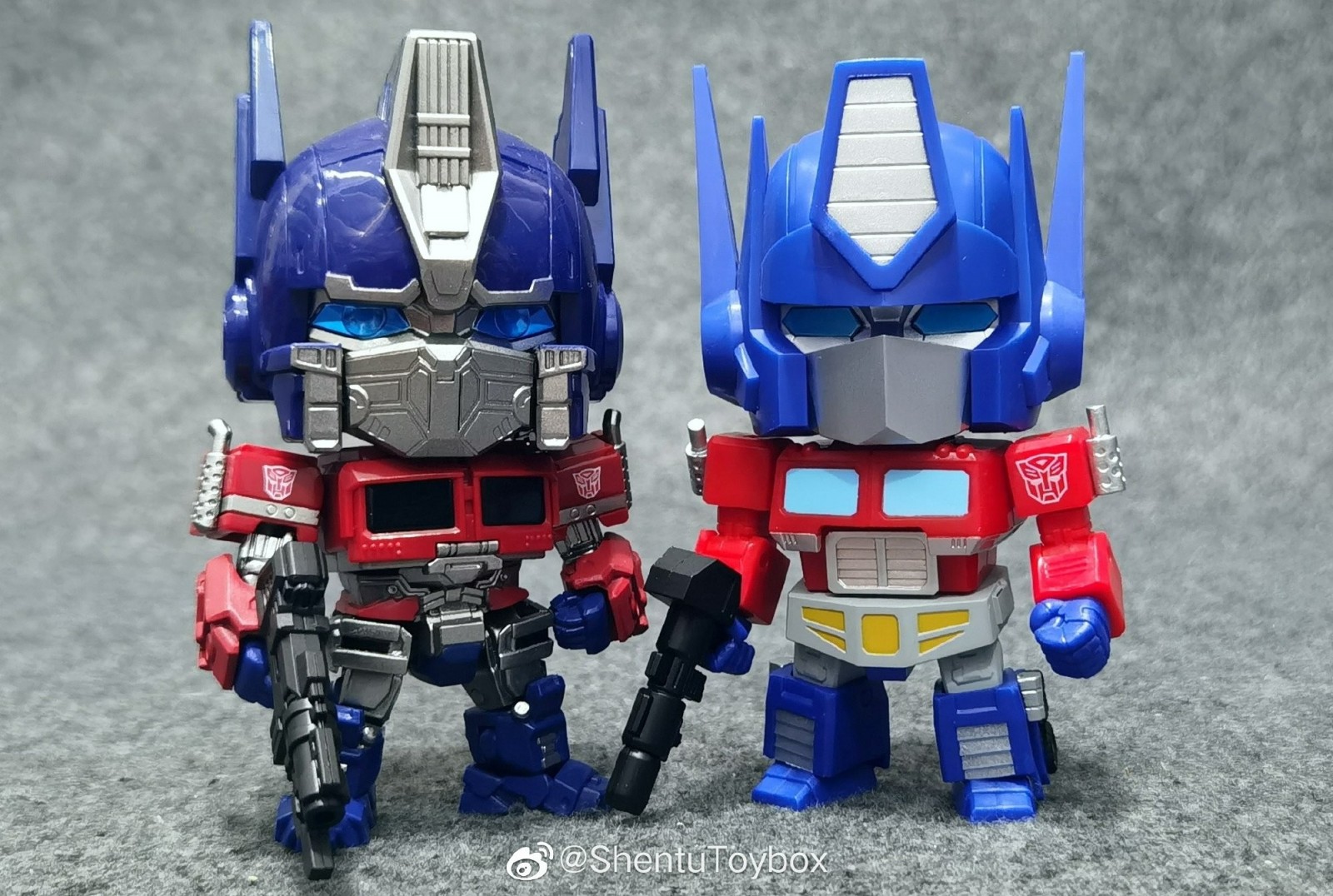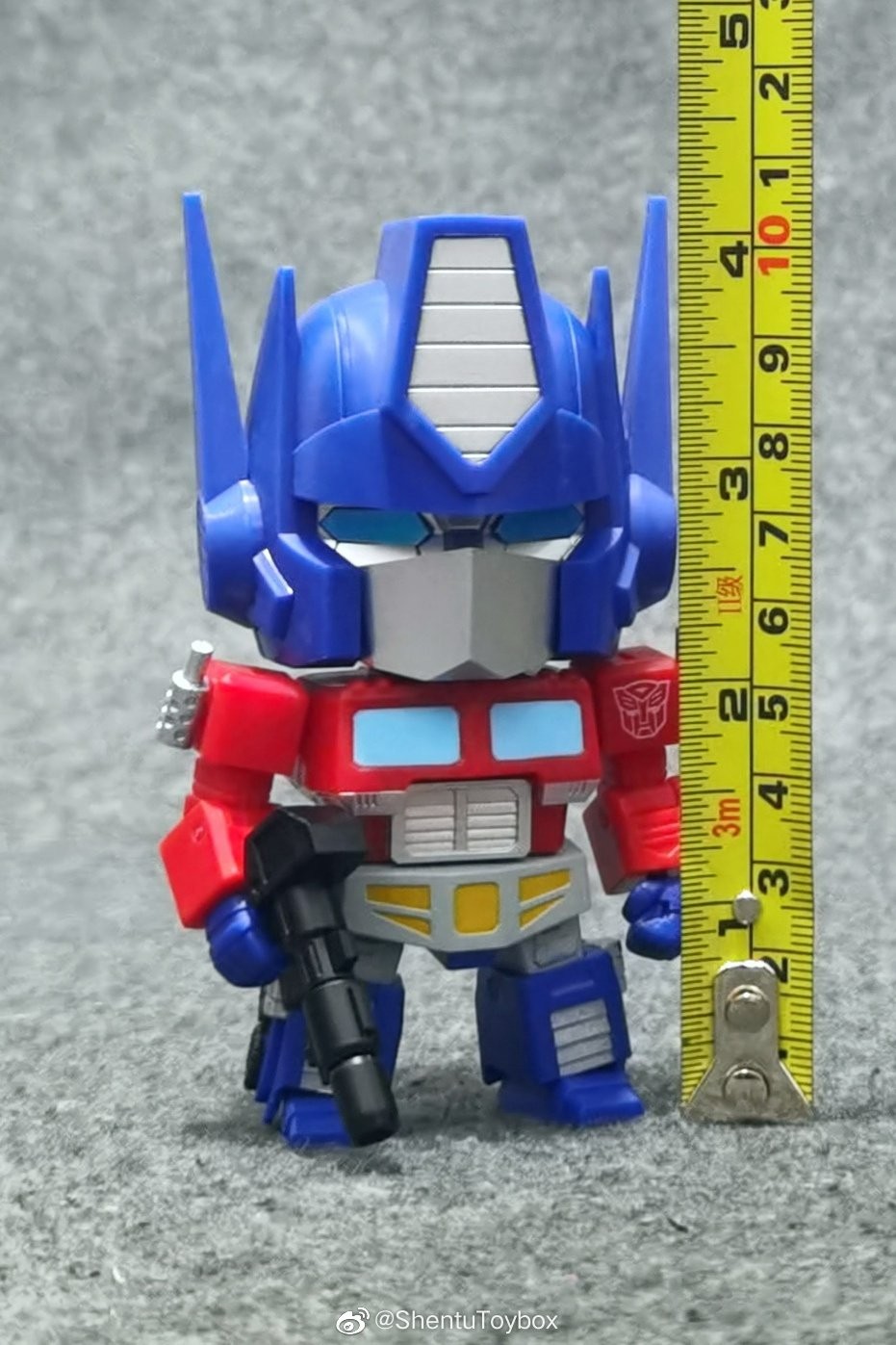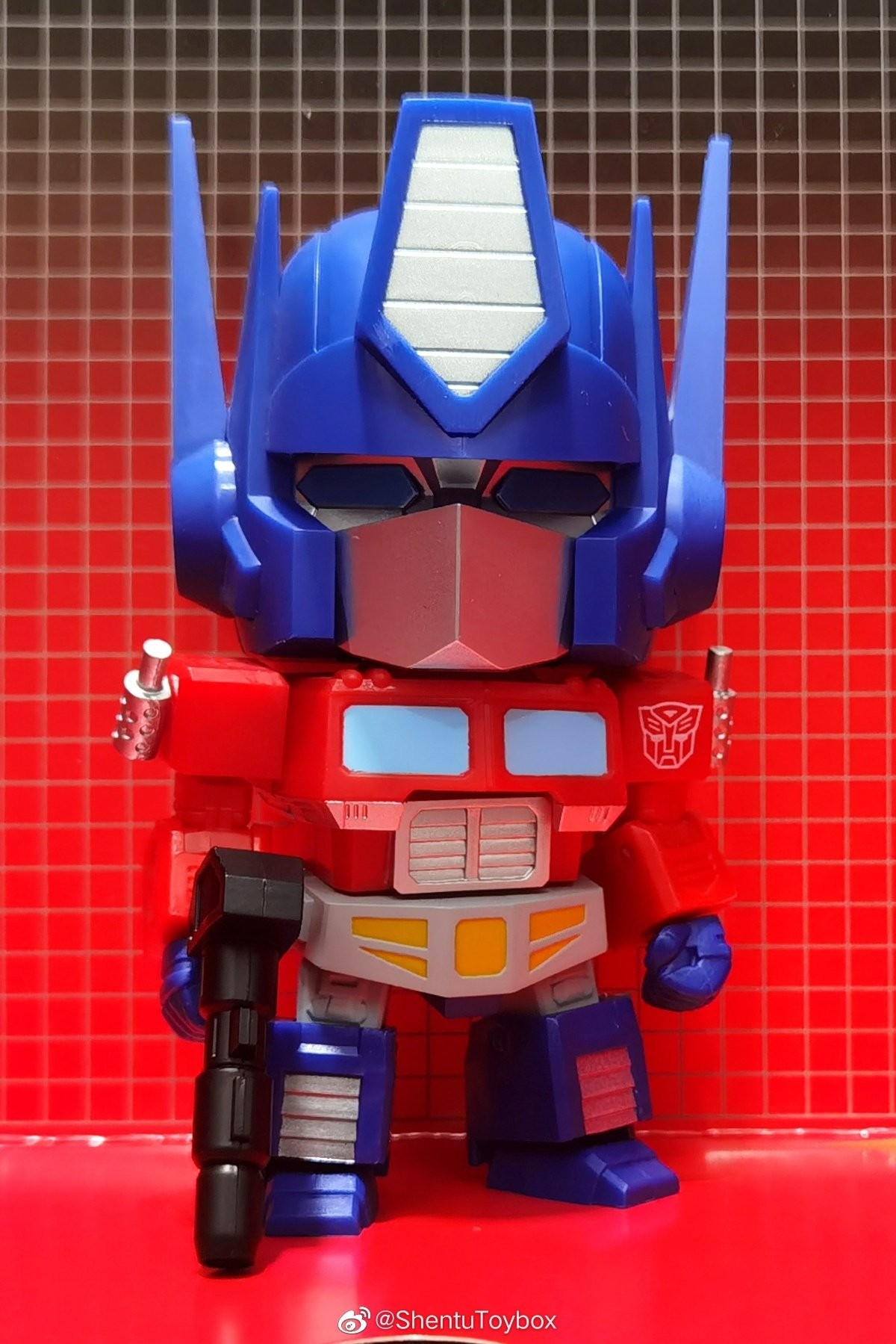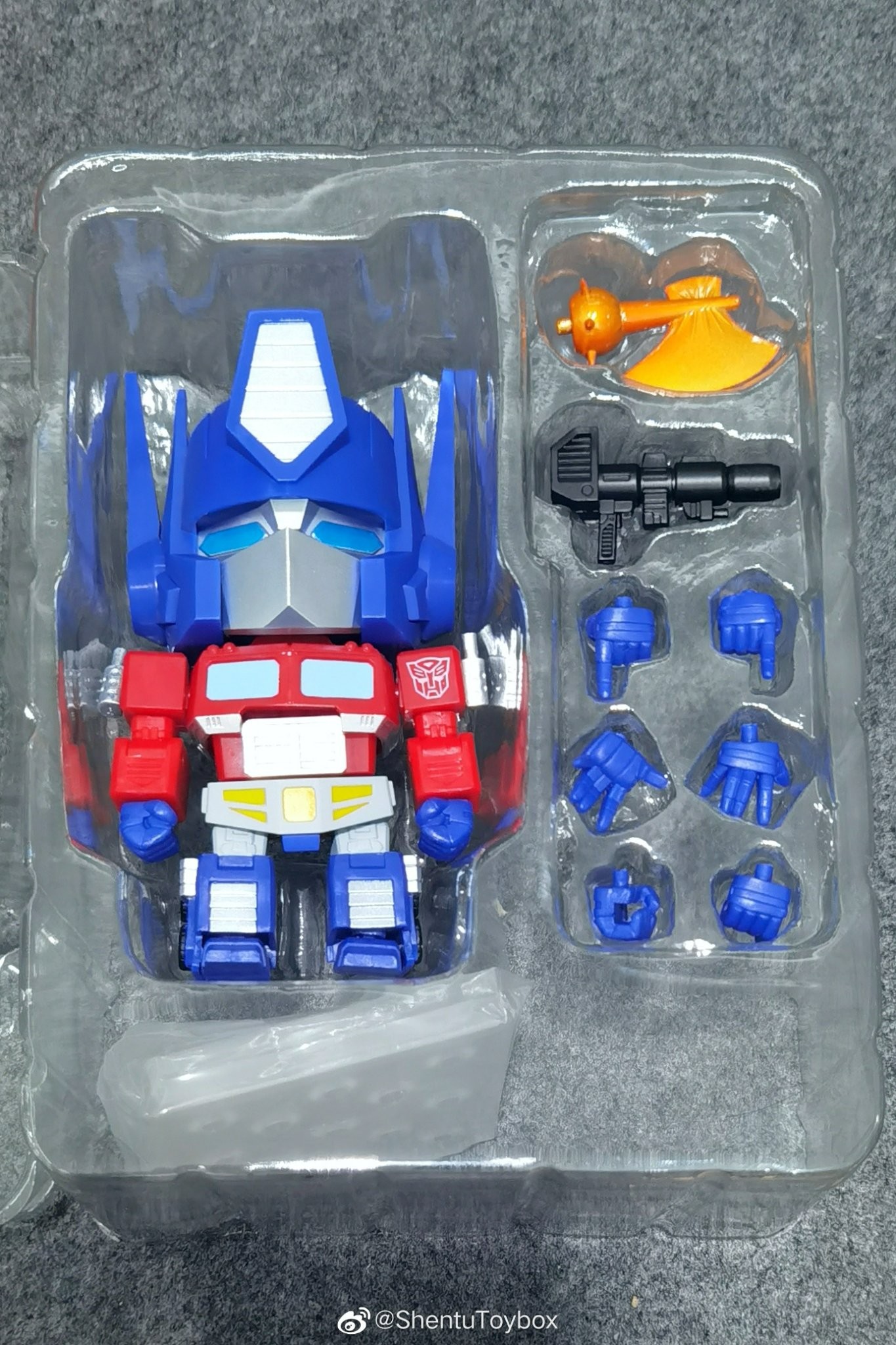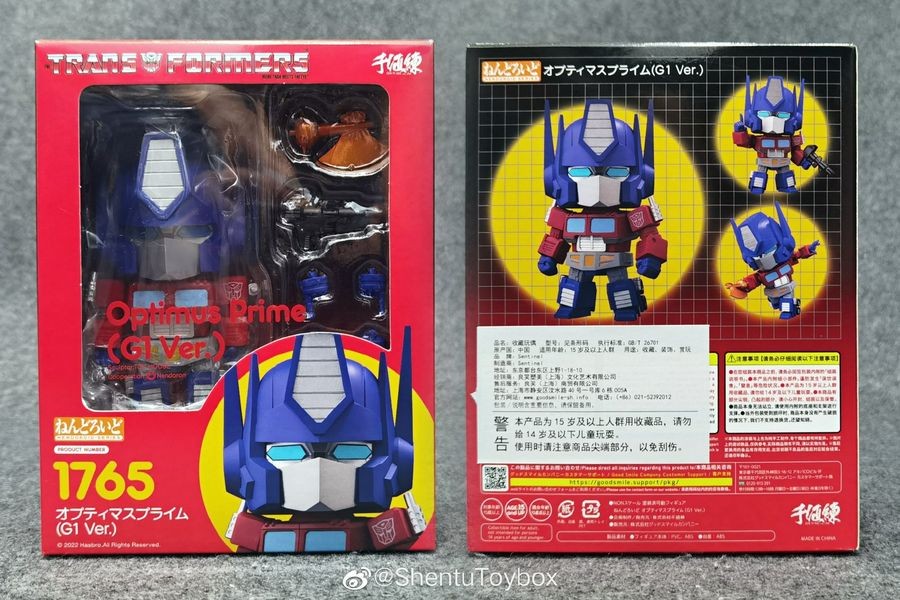 Re: New Images of Nendoroid G1 Megatron (2136153)
Posted by
primalxconvoy
on June 18th, 2022 @ 10:29am CDT
Not a great product and far too expensive for what it is. The head lacks full articulation due to the size, the joints were floppy on mine and the lack of accessories (such as alternative face plates, which most Nenderoids have) didn't help either. The plastic felt thin or "cheap" too, akin to slightly better than Gunpla plastic.
I sent mine back to Amazon Japan and cancelled my order for the Megatron version. At around ¥4-5,000 they were simply overpriced. I've had better quality/value-for-money SD figures from Gundam lines or even official/KO/3P TFs. Nenderoids are also often KO'd, so I might get a (hopefully larger) version of these in the future, at a much more realistic price.
If you want to see pics of mine:
-
https://www.allspark.com/forums/threads ... post-36824
Also, for those wishing to buy Nenderoids, they might want to rethink about it:
-
"...New information, shared exclusively with WIRED, provides greater detail into 4chan's largely unpublicized relationship with a major Japanese toy firm called the Good Smile Company. Legal documents, corporate records, and interviews with those familiar with both companies show that Good Smile played a role in 4chan's 2015 acquisition..."
(Source: -
https://arstechnica.com/tech-policy/202 ... wns-4chan/
)