Q&A with Hasbro Director of Global Publishing Michael Kelley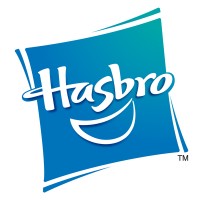 Wednesday, November 14th, 2012 12:28pm CST
Categories:
Comic Book News
,
People News
Posted by:
El Duque
Views:
40,800
Topic Options: View Discussion · Sign in or Join to reply
The
official Transformers facebook page
has posted a Q&A session with Hasbro's Director of Global Publishing Michael Kelly. We've mirrored the session below for those without facebook access.
Q: Hi Michael! How is going there at Hasbro?

MICHAEL KELLY: Hello! Things are really busy here at Hasbro: lots of interesting things going on in our publishing department!

Q: The Transformers brand has been going from strength to strength these last few years. How much are you enjoying the comics that IDW are making?

MICHAEL KELLY: I think they are brilliant, and only getting better. The current series written by John Barber and James Roberts, Robots In Disguise and More Than Meets The Eye, are really breaking new ground. And not just in the dramatic aspects of the return to Cybertron and the political maneuvering, but also in the humor. I don't recall laughing out loud as often as I do now when reviewing manuscripts. Both writers have really unlocked the inherent "humanity" of these characters, and I find it extremely entertaining. And that's just the writing. Artists Andrew Griffith and Alex Milne complete the storytelling with their work, each providing the perfect characterizations, mood, and environment for their respective books. This team delivers.

Q: When you started out in your position as Director of Global Publishing, are any plans you made where you thought they would be now or have they been exceeded?

MICHAEL KELLY: Ha! Well, if you'll allow me to paraphrase an old military saying, no plan survives contact with a bunch of creative people. What was important to me when I started managing Hasbro's publishing business was to ensure that we were maximizing the talents of the creative people our publishers bring to the table. I made it clear to IDW from the start that I wanted them to push the envelope, to shove me out of my comfort zone. If you start with a plan that takes you from point A to point B, and stick to it no matter what, you may never realize that a side trip to C is really worthwhile. Mind you, that doesn't mean I haven't had to reel them back in from time to time: the integrity of the brand is always first and foremost. But you can't stifle creativity from the outset; sometimes you have to let the story take you where it wants to go.

Q: You oversee the comics that IDW make for Transformers. Are you constantly surprised by what the material you are reading?

MICHAEL KELLY: Well, "surprised" probably isn't the right word exactly, because I'm involved in development from the concept right through to production, so I always know where we are going. I would say that I'm constantly impressed by the ability of our creative teams: the editors, the writers, inkers, and colorists, who manage to tell new and compelling stories month in and month out. After 30 years of TRANSFORMERS stories, there's always a risk of repetition. But these talented people keep finding new and unique situations for our characters to confront, and that makes for seriously engaging reading.

Q: Is there any IDW book that has been made that you feel stands head and shoulders above all of the others?

MICHAEL KELLY: I added our comics business to my overall publishing responsibilities about one third of the way into the All Hail Megatron run, so that series will always have a place on my list. Honestly, though, it isn't an easy question to answer, because there's such diversity in what IDW has done, and so much of it is interesting and entertaining for various reasons. But certainly Last Stand of the Wreckers looms large, and I enjoyed the digital project Autocracy for its unique view of Optimus before his ascension to Prime as well as its remarkable artwork by Livio Ramondelli. And I can't say enough about how much I'm enjoying the current run of Robots In Disguise and More Than Meets The Eye. Those are both just plain fun.

Q: Have there been many instances where you've had to veto a story that IDW wanted to make?

MICHAEL KELLY: In all honesty, no. First of all, IDW has been a fantastic steward for our brands. I can rely on John Barber (and Andy Schmidt before him) and all the guys on the team to present stories that are meaningful and faithful to the tenants of our characters, and to always have imaginative and innovative ideas. So much fun working with everyone at IDW.

Second, I don't view it as my job to respond to an idea with a simple "yes" or "no." Instead, if there is something that doesn't quite fit, or maybe takes the story in a direction that may not work over the long run, I look at it as the starting point of collaboration with IDW and the creators. We develop what works, and we discard what doesn't. In the end, I like to think we come up with a better result that drives the story forward. I'd be disappointed in myself if I just rejected something outright.

Q: Any favourite character arcs that have leapt out for you from the last 7 years worth of IDW stories?

MICHAEL KELLY: One of the challenges about writing for TRANSFORMERS, in my opinion, is that it can be easy to slip into simple character types. The nature of the underlying story lends itself to black & white comparisons, good vs. evil, honorable vs. deceitful, etc. What I enjoy most is when creators give genuine depth to the characters. Nothing is all good or all evil; everything has elements of both. So my favorite character arcs have always been the ones that show that inner conflict. I love what IDW and the creators have done with Thundercracker's reflection and self-doubt, Bumblebee's reluctant leadership, and even the inner struggles of both Optimus and Megatron. These are 3-dimensional characters, and I'm really pleased that the creative team embraces that, because the characters are at their most compelling when they are relatable.

Q: Are there any other Hasbro brands that IDW do comics of that really stand out for you?

MICHAEL KELLY: The first project that I managed from the very beginning was the re-launch of G.I. JOE back in 2008. That series, and in particular the COBRA books, have my fingerprints all over them. I'm immensely proud of what we did together on those books.

And just wait until you see the new My Little Pony comics. Sheer awesome.

I can't comment on the Dungeons & Dragons and MAGIC The Gathering comics IDW produces, because the creative process for those is managed by my colleagues at Wizards of the Coast. But I hear great things, which doesn't surprise me given the people involved.

Q: In overseeing all of the comic's material that you do, what is greatest challenge is making sure everything is right for the different brands?

MICHAEL KELLY: The real challenge comes in keeping the various continuities within each brand straight. At any given time, I'm reviewing as many as 4 different TRANSFORMERS continuities and 3 separate G.I. JOE continuities. So it takes a lot of attention to detail to ensure that I'm not carrying one storyline over into another. It isn't hard to fall into the trap of "hey, didn't that guy die in issue 7?" Keeping all of that in line takes a lot of real estate in my brain. But so far I haven't had the problem of wondering why Pinkie Pie isn't planning Bumblebee's birthday party. Though come to think of it, that would be an epic party.

Q: Where do you see things with the Transformers brand a few years down the road?

MICHAEL KELLY: There are so many stories still to tell in this franchise; I mean it when I say we are just getting started. We've got a great thing going on in IDW's interpretation of our Generations line, and of course we've got a ways to go before Regeneration One wraps up. I expect a lot of twists and turns there. And remember, we've only scratched the surface of the PRIME continuity, which has a lot of rich storytelling still waiting to be discovered. We'll start to see a lot more from that storyline in 2013 and onward.

Q: Michael, thanks for taking the time to do this Q&A. The last thing I wanted to ask was, out of all the Hasbro properties, which one would you personally like to bring into comics, which currently aren't being published?

MICHAEL KELLY: Well, I'd be tipping my hand if I gave a direct answer to that question. Let's just say that we've got a lot of things in the works right now, at various stages of development. Keep an eye out; you never know when we'll be announcing the next big thing from Hasbro publishing.
Credit(s): Transformers facebook page
---
Got Transformers News? Let us know here!
Most Popular Transformers News
Most Recent Transformers News
News Categories:
Toy News
,
Movie Related News
,
Cartoon News
,
Comic Book News
,
Site News
,
Rumors
,
Event News
,
Digital Media News
,
Collectables
,
Sponsor News
,
Game News
,
Site Articles
,
Store News
,
Company News
,
People News
,
Press Releases
,
Reviews
,
Sightings
,
Unlicensed Products News
,
Auctions
,
Transtopia
,
Interviews
,
Knock Offs
,
Collector's Club News
,
Editorials
,
Heavy Metal War
,
Podcast
,
Contests
,
Book News
,
Top Lists