Shout! Factory SDCC Press Release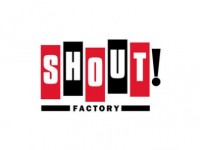 Friday, July 8th, 2011 5:31pm CDT
Categories:
Cartoon News
,
Event News
Posted by:
El Duque
Views:
81,941
Topic Options: View Discussion · Sign in or Join to reply
Shout! Factory
has issued the following press release regarding their presence at the upcoming
SDCC
:
SHOUT! FACTORY IGNITES FANS OF ALL AGES

AT COMIC-CON INTERNATIONAL 2011

WITH EXCITING HOME ENTERTAINMENT PRODUCT LINES, RENOWNED POP CULTURE BRANDS, AND A SPECIAL PANEL PRESENTATION CELEBRATING THE AMAZING HISTORY OF THE TRANSFORMERS ANIMATED SERIES ON TELEVISION AND IN-HOME ENTERTAINMENT

Shout! Factory returns to Comic-Con International San Diego 2011 with an engaging lineup featuring a special panel discussion, showcasing upcoming and current home entertainment juggernauts, autograph signings, special media appearances, Comic-Con exclusives, daily prize sweepstakes and interactive fan activities at the Shout! Factory booth (#4248, on the main convention floor). Fan-favorite filmmakers/producers and stars scheduled to attend include: filmmaker Joe Dante (Trailers from Hell, Piranha, Gremlins), Sybil Danning (Battle Beyond the Stars, Chained Heat, Hercules), John Saxon (Battle Beyond the Stars, A Nightmare on Elm Street, Enter the Dragon), and filmmaker/producer Elizabeth Stanley (Trailers from Hell, The Dark Path Chronicles, Splatter), among other notables.

Epic battles between the heroic AUTOBOTS and the villainous DECEPTICONS from Hasbro's iconic pop culture series The TRANSFORMERS have entertained multiple generations of fans for decades. Loyal fans and Comic-Con attendees will not want to miss the special panel Evolution of TRANSFORMERS on Friday, July 22 at 5:30 PM (Room 8 ). Presented by Shout! Factory, in collaboration with Hasbro, Inc., this panel will travel from the earliest TRANSFORMERS G1 crash-landing on Earth to the Headmasters' evolution in Japan to the beastly battles and arrive at the modern day. It is a look at The TRANSFORMERS' TV/DVD journeys, including elements consistent throughout and opposing forces in TRANSFORMERS lore. Character development, weaponry and weaknesses — all this and then some from TRANSFORMERS: More Than Meets The Eye, the Headmasters/Super-God Masterforce/Victory and Beast Wars are examined. Moderated by Matt Proulx (Hasbro), panelists include Brian Ward (Shout! Factory) and members of the Hasbro team. This will provide a users' guide to all the history you need to start your fan obsession and some long-held secrets valuable to those fans already entrenched.

Shout! Factory will have a must-visit booth (#4248), stylized with a thematic backdrop on the main convention floor. The booth will showcase a variety of upcoming and current home entertainment product lines. Filmmakers, stars and surprised special VIP guests will be on-hand at the Shout! Factory booth for autograph signings, daily prize sweepstakes, fan interactive activities and more! Exclusive items available as gift-with-purchase on several exciting DVD titles.

For continuing updates on Shout! Factory's Comic-Con activities please follow us on Twitter @ShoutFactory, hashtag #ShoutFactorySDCC and the studio's official Facebook page.

SHOUT! FACTORY BOOTH (#4248) HIGHLIGHTS

AT COMIC-CON INTERNATIONAL 2011

SPECIAL SIGNINGS & APPEARANCES

Preliminary schedule. * Additional VIP appearances and activities will be announced next few weeks.

Thursday, July 21, 2011 (3:00 PM)

TRAILERS FROM HELL (Joe Dante, Elizabeth Stanley)

Meet renowned filmmaker Joe Dante and producer Elizabeth Stanley and celebrate their latest release, TRAILERS FROM HELL Volume 2 on DVD. They will be at the booth for special signings for TRAILERS FROM HELL and ROGER CORMAN'S CULT CLASSICS: PIRANHA.

Saturday, July 23, 2011 (2:30 PM)

BATTLE BEYOND THE STARS 30th ANNIVERSARY (Sybil Danning, John Saxon)

Signing with legendary cult movie stars Sybil Danning (Hercules, Reform School Girls, Chained Heat) and John Saxon (A Nightmare On Elm Street, Enter The Dragon, Black Christmas.)

DAILY PRIZE DRAWING AT SHOUT! FACTORY BOOTH

MYSTERY SCIENCE THEATER 3000 DVD collection

Featuring all 15 titles released by Shout! Factory to date!

ROGER CORMAN'S CULT CLASSICS DVD collection

Featuring over 20 DVDs from this growing collection!

The Complete GAMERA DVD collection

All 8 films!

and More!

SHOUT! FACTORY HOME ENTERTAINMENT PRODUCT LINE HIGHLIGHTS

TRANSFORMERS: THE JAPANESE COLLECTION

HEADMASTERS

This July, TRANSFORMERS fans and collectors can finally bring home a new installment of the ongoing animated saga of TRANSFORMERS as FORTRESS MAXIMUS, SCORPONOK and rest of the Headmasters make their U.S. home entertainment debut in TRANSFORMERS: THE JAPANESE COLLECTION – Headmasters DVD set from Shout! Factory, in collaboration with Hasbro, Inc. TRANSFORMERS – Headmasters is the first part of the rare Japanese trilogy that followed the popular "Generation 1" animated series. Available for the first time in North America, this collectible 4-DVD set features the complete action-packed episodes from the Headmasters series and contains the original Japanese language tracks along with updated English subtitles, a rare art gallery and more!

TRANSFORMERS: BEAST WARS

Relive some of the most epic TRANSFORMERS battles and non-stop action adventures through the 15th Anniversary release of BEAST WARS. TRANSFORMERS: BEAST WARS – The Complete Series Collector's Edition is jam packed with hours of entertaining content. This 8-DVD box set contains the entire CG animated series of BEAST WARS and a bounty of stellar extras, including retrospective featurettes, a 12-page book, art galleries, plus a special collectible 24-page comic book TRANSFORMERS Timelines "Dawn of the Future's Past." Originally published by Fun Publications for BotCon, the official TRANSFORMERS convention, in 2006, the comic book is the official prequel story leading right up to the start of Beast Wars and offers valuable insight into all the events that led to OPTIMUS PRIMAL chasing after MEGATRON and PREDACONS!

TRANSFORMERS: THE COMPLETE ORIGINAL SERIES – MORE THAN MEETS THE EYE!

The series that started it all! All 98 Episodes (fully restored) from the original Generation 1 series and extensive bonus features in 15-DVD set.

M.A.S.K.: THE COMPLETE ORIGINAL SERIES

At Comic-Con this year, loyal fans and collectors can finally bring home one of the most enduring animated adventures from the 80's when the long-awaited M.A.S.K.: The Complete Original Series DVD box set, debuting nationwide on August 9, 2011 from Shout! Factory, in collaboration with FremantleMedia Enterprises. Poised to attract an audience of kids, young adults and parents who grew up with this animated series, this 12-DVD box set contains all 65 action-packed episodes – known to fans as the original series aired in 1985, as well as insightful bonus features.

BATTLE BEYOND THE STARS 30th ANNIVERSARY SPECIAL EDITION (ROGER CORMAN'S CULT CLASSICS)

A long time ago, in a studio far far away (actually 1980 in Venice, Calif.), Roger Corman gathered together a fledgling team of filmmakers to make one of the best low-budget science fiction films of all time, Battle Beyond the Stars, a space opera that managed to playfully borrow from Star Wars and The Magnificent Seven, to come up with an enduring cult classic. Long out of print, Battle Beyond the Stars has been meticulously restored with a new anamorphic widescreen transfer (1.85:1) from the internegative, boasting a new 5.1 DTS Master Audio soundtrack on the Blu-ray, and featuring a galaxy of extras, including commentary by writer John Sayles and Roger Corman; a new interview with actor Richard Thomas; a behind-the-scenes technical featurette and much more. Roger Corman's Cult Classics: Battle Beyond the Stars 30th Anniversary Special Edition (Blu-ray/ DVD) is a must-have for fans of Roger Corman, science fiction enthusiasts and collectors!

ROGER CORMAN'S CULT CLASSICS HOME ENTERTAINMENT SERIES

The saga of independent filmmaker/producer Roger Corman ranks as one of the most amazing motion picture success stories. Having produced more than 350 films and directed 50 others, his influence on American film goes far beyond his own energetic, creative low-budget movies. He is arguably one of Hollywood's most gifted and masterful filmmakers. Early this year, Shout! Factory has secured the exclusive North American home entertainment rights to over 50 highly sought-after Roger Corman film properties. Since May 2010, Shout! Factory continues to present Roger Corman's Cult Classics home entertainment releases on a monthly basis.

MYSTERY SCIENCE THEATER 3000

MST3K VS. GAMERA 5-DVD Box Set

MANOS The Hands of Fate 2-DVD Special Edition

Multiple Emmy®-nominated and Peabody Award-winning Mystery Science Theater 3000 (MST3K) is a true cult classic. Its high-camp rendition of B-movies from every genre to the small screen makes it one of the most memorable pop culture shows of our time. Brimming with laugh-out-loud commentaries from caustically hilarious space travelers Joel Robinson, Mike Nelson and their robot pals Crow T. Robot and Tom Servo, MST3K was a genuine phenomenon. Its popularity spawned an MST3K fan following that numbers over hundreds of thousands of fans world-wide.

MARVEL KNIGHTS ANIMATION HOME ENTERTAINMENT /DVD PRODUCT LINE

Marvel Knights Animation: Astonishing X-Men – Gifted, Iron-Man – Extremis, Black Panther, Spider-Woman Agent of S.W.O.R.D.

Marvel Knights Animation remains true to the heritage of panel-by-panel graphic storytelling, boasting groundbreaking graphics, sensational soundscapes and of course, the explosiveness of the Mighty Marvel Universe. Behind every image and every word lies the genius of Marvel's celebrated creators like Robert Rodi, Esad Ribic, Brian Michael Bendis, Alex Maleev, Joss Whedon, Reginald Hudlin, John Romita Jr, Warren Ellis, Adi Granov, and John Cassaday.

DAMNATION ALLEY

Cult film classic Damnation Alley, starring Jan-Michael Vincent, George Peppard, Dominque Sanda and Paul Winfield, has been out-of-print on VHS for several years causing passionate fans to highly anticipate this home entertainment debut on DVD and Blu-ray. Featuring new anamorphic widescreen transfer and a payload of bonus features, this home entertainment release from Shout! Factory is a must have for your film library.

TRAILERS FROM HELL

Trailers from Hell Volume 2 showcases 20 more of the kind of rare vintage trailers popularized on the well-trafficked, award-winning website, trailersfromhell.com, but these are all brand new and exclusive to this DVD. Concentrating on a wild mix of horror, science fiction, action, comedy and fantasy films, viewers can watch the trailers both in their original versions or accompanied by amusing and informative commentaries from esteemed genre gurus such as Directors Joe Dante (Piranha, Gremlins), Mick Garris (The Stand), John Landis (An American Werewolf in London), Guillermo Del Toro (Pan's Labyrinth) and more. A must-have for genre fans, DVD collectors and trailer aficionados, Trailers From Hell Volume 2 is priced for everyone to own at $19.93. As if that weren't enough, the DVD also includes Roger Corman's classic comedy from 1960, The Little Shop of Horrors featuring Jack Nicholson in one of his first roles. For the first time ever, the film has an all-new anamorphic widescreen transfer, making Audrey Jr. the hungry man-eating houseplant even more formidable than ever! Trailers from Hell is the brainchild of film director Joe Dante, new media entrepreneur Jonas Hudson, graphic artist Charlie Largent and producer Elizabeth Stanley. The series was born out of their mutual love of classic films of all types, particularly horror and exploitation films.

LIMITED-EDITION GIFTS WITH PURCHASE (while supplies last!)

DAMANATION ALLEY lithograph

M.A.S.K.: The Complete Original Series iron-on

BATTLE BEYOND THE STARS iron-on

MYSTERY SCIENCE THEATER 3000 stressball!

TRAILERS FROM HELL VOLUME 1
Credit(s): Shout! Factory
---
Got Transformers News? Let us know here!
Most Popular Transformers News
Most Recent Transformers News
News Categories:
Toy News
,
Movie Related News
,
Cartoon News
,
Comic Book News
,
Site News
,
Rumors
,
Event News
,
Digital Media News
,
Collectables
,
Game News
,
Sponsor News
,
Site Articles
,
Store News
,
Company News
,
People News
,
Press Releases
,
Sightings
,
Reviews
,
Unlicensed Products News
,
Auctions
,
Transtopia
,
Interviews
,
Knock Offs
,
Collector's Club News
,
Editorials
,
Heavy Metal War
,
Podcast
,
Contests
,
Book News
,
Top Lists