Transformers Galaxies #6 Preview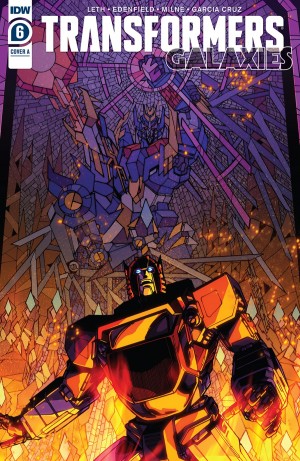 Friday, March 20th, 2020 9:17pm CDT
Category:
Comic Book News
Posted by:
D-Maximal_Primal
Views:
17,628
Topic Options: View Discussion · Sign in or Join to reply
Thanks to
Apple Books Preview
, we have our first preview for the upcoming Transformers Galaxies #6!
Transformers Galaxies #6 follows up to Galaxies #5, serving as the 2nd and final chapter in the
Bumblebee
, er
Cliffhanger
, um dangit!
Cliffjumper
saga! In the previous issue, we were left on the last page with Deathsaurus standing menacingly over Cliff, not even able to get his name right, asking if he was ready to stoop to his level. And here we start with a look at Cliffjumper's birth, which itself was apparently unexpected, unwelcomed, and he was apologizing for existing from his first moments.
We must now see if Cliffjumper can rise up and make a true name for himself, and stand tall against a fearsome Deathsaurus!
Check out the preview below, and let us know what you think in the comments section below!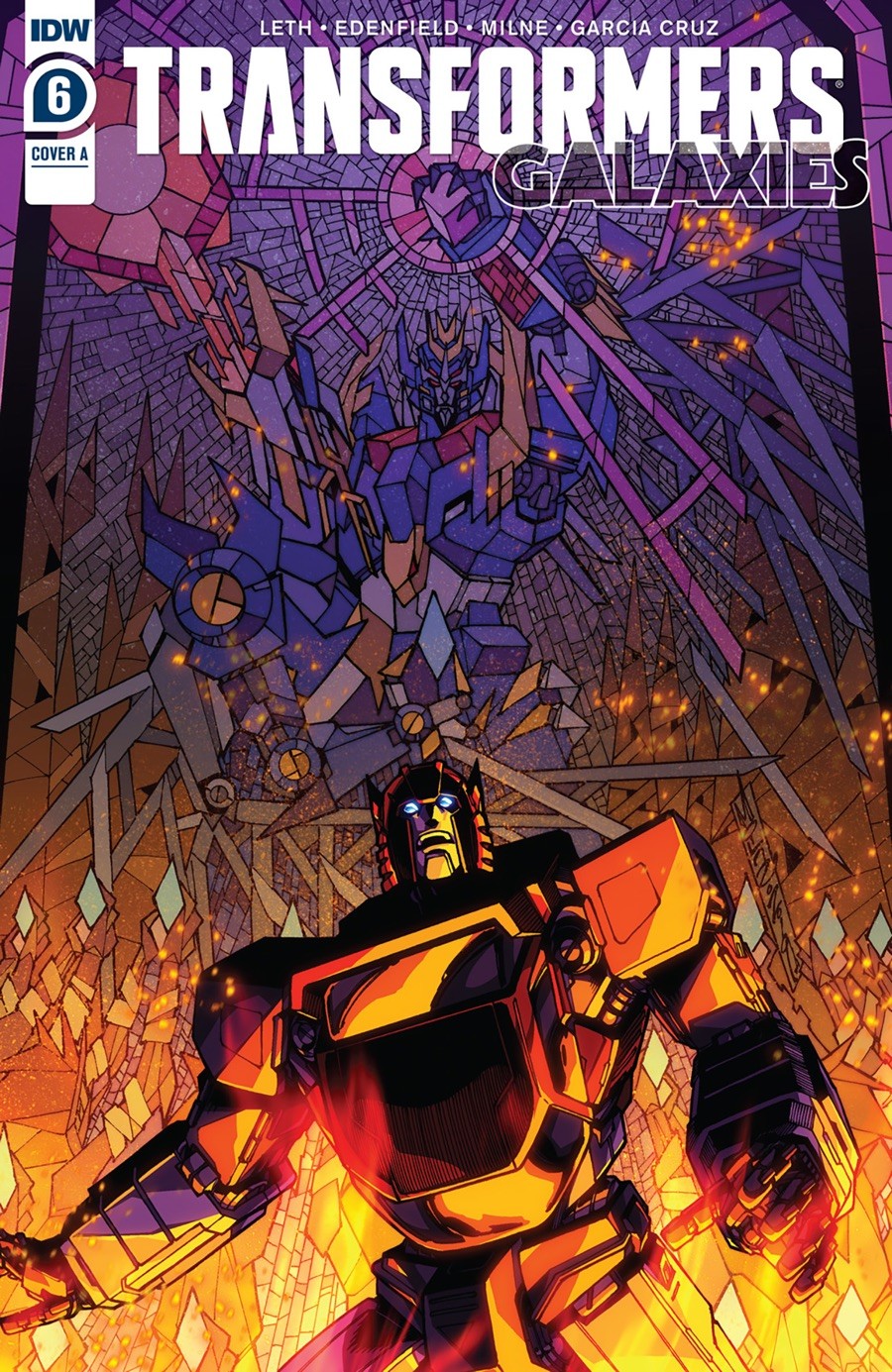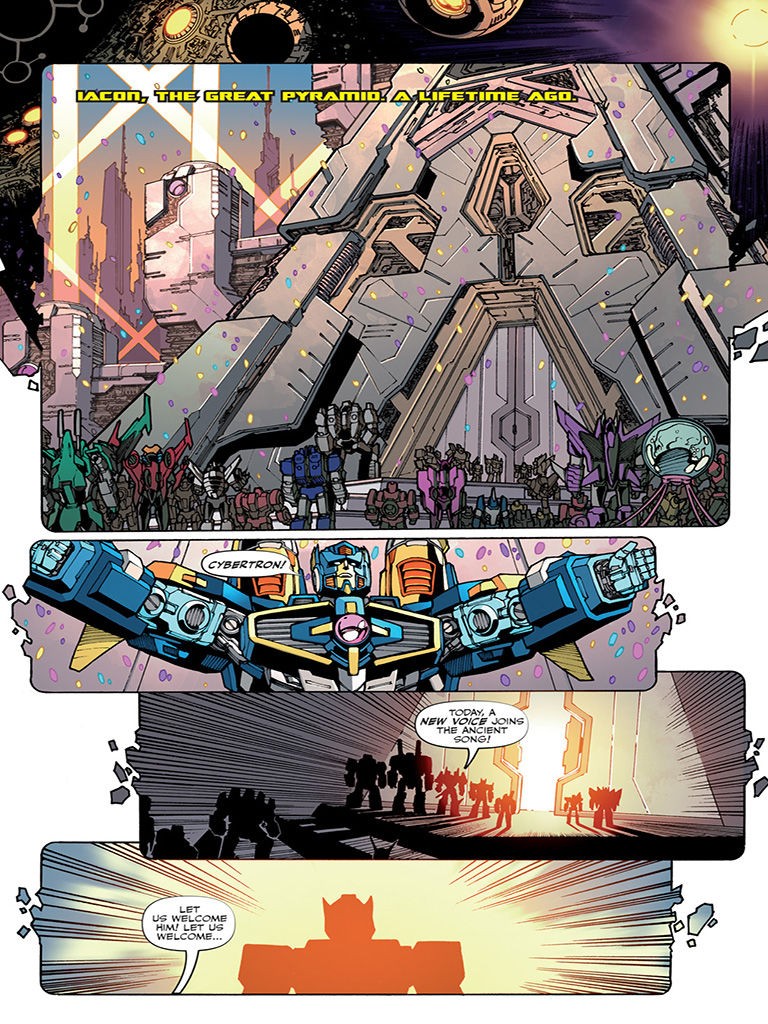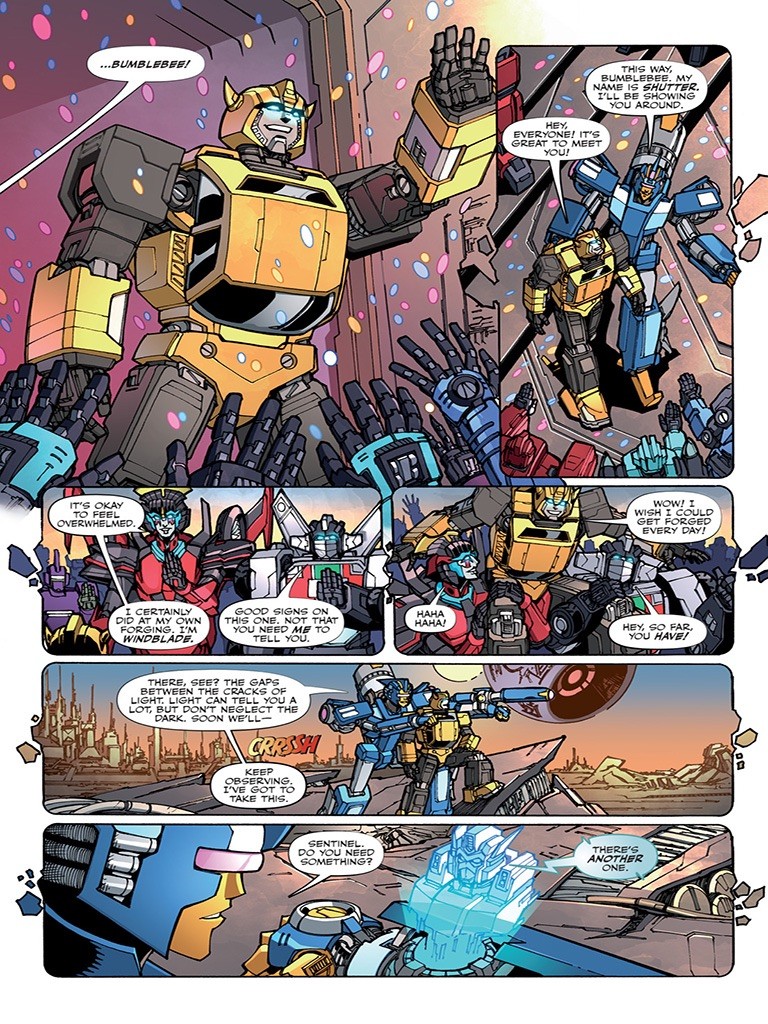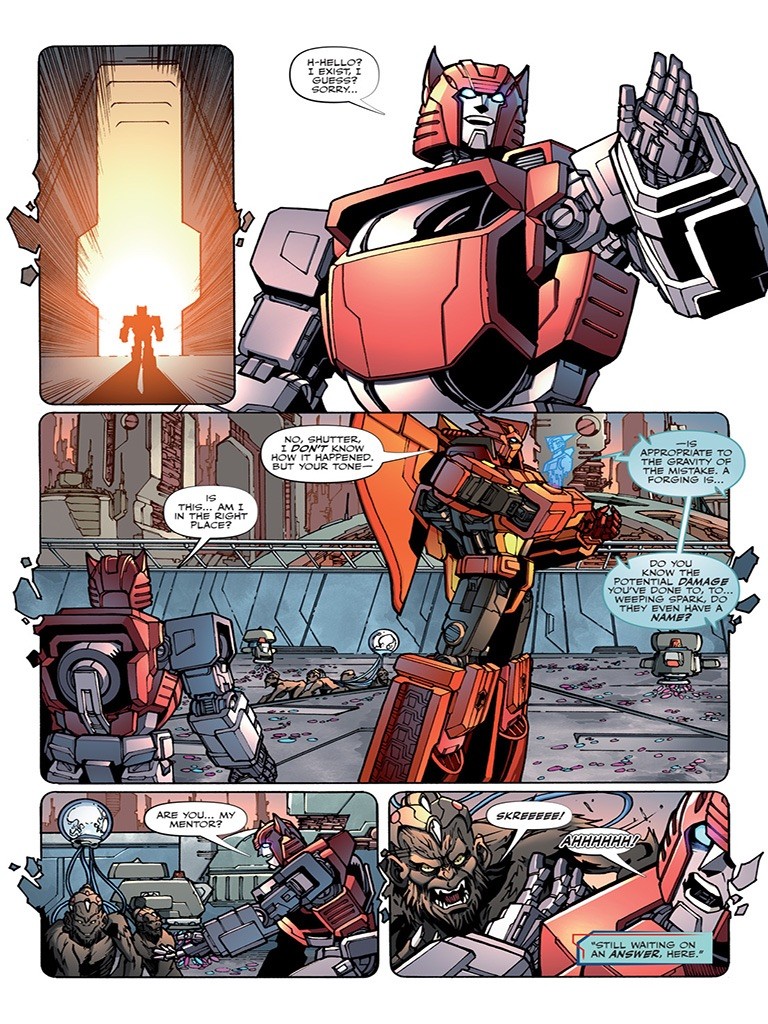 Credit(s): Apple Books Previews
---
Got Transformers News? Let us know here!
Most Popular Transformers News
Most Recent Transformers News
News Categories:
Toy News
,
Movie Related News
,
Comic Book News
,
Cartoon News
,
Site News
,
Rumors
,
Event News
,
Digital Media News
,
Collectables
,
Game News
,
Sponsor News
,
Site Articles
,
Store News
,
Company News
,
People News
,
Press Releases
,
Sightings
,
Reviews
,
Unlicensed Products News
,
Auctions
,
Transtopia
,
Interviews
,
Knock Offs
,
Collector's Club News
,
Editorials
,
Heavy Metal War
,
Podcast
,
Contests
,
Book News
,
Top Lists
Re: Transformers Galaxies #6 Preview (2057339)
Posted by
D-Maximal_Primal
on March 20th, 2020 @ 9:58pm CDT
galaxies has been so good, no real bad parts to it at all yet, not even really subpar.

I am excited for the issue!
Re: Transformers Galaxies #6 Preview (2057360)
Posted by
sol magnus
on March 21st, 2020 @ 8:00am CDT
Hilarious and sad all at the same time. Best Galaxies so far.
Re: Transformers Galaxies #6 Preview (2057427)
Posted by
steve2275
on March 22nd, 2020 @ 10:41am CDT
ohhhh pretty
Re: Transformers Galaxies #6 Preview (2057668)
Posted by
ScottyP
on March 24th, 2020 @ 5:25pm CDT
Cliffstabber
A Review of
Transformers: Galaxies

#6
Spoiler Free-ish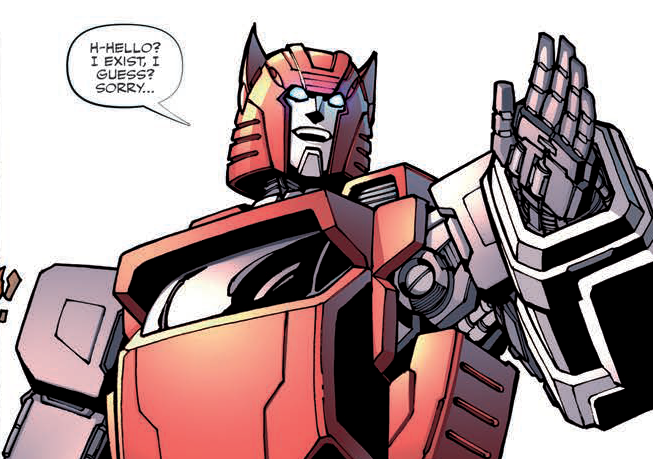 The entirety of issues 5 and 6, distilled into a panel
A flurry of recent releases culminates just in time for a
partial shut-down of the comics world
* with the conclusion to
Transformers: Galaxies
' second short arc featuring Cliffjumper. Issue five provided mostly one joke to carry the proceedings and readers of the preview for this sixth issue will know that it carries the torch of this same humorous case of misidentified Autobots. Can that carry the story somewhere meaningful? Read on.
*

Transformers: Galaxies

#6 is still being released today, this only impacts books scheduled for release from 4/1 onwards
The same writing team of Kate Leth and Cohen Edenfield continue on for this issue and pack in much of the same humor as before, but it manages to work throughout and not approach a level of overkill. Transformers fans are certainly familiar with the concept of slight variations on the same thing and while a critical eye could pierce the humor for that reason, I find the creativity that it took to come up with said variations remarkable enough to give the repetition a pass. If you're just looking to this one for the jokes, there are a few less of them here but you'll Bee happy to know they continue aplenty.
In a slight narrative turn to prevent the entire story from becoming a joke, Cliffjumper does team up with one of the alien inhabitants to accomplish his goals. While this part of the structure made sense for carrying the plot where it needed to go, there was a bit of lingering that made the issue feel ever-so-slightly, and I really mean
slightly
stretched out. Maybe it was the nine-panel page repeating a sequence of narrative captions from issue five that caused me to feel this way, as they extended the length of reading time for what should have been a fast-flowing sequential action scene without adding anything to the story's themes that most readers couldn't have figured out on their own already.
Despite the
Spotlight: Cliffjumper
vibes which didn't work for me, the character building here for Deathsaurus was well done. This is definitely not the "Victory" incarnation or is it the
More Than Meets The Eye
war general. While that could have been said after issue five,
Galaxies
#6 makes this continuity's version of the character much more clear. Alex Milne's contribution to this via his line art can't be denied, as the facial expressions he gives to the character in both modes helps convey his tone quite effectively.
Milne is joined this time by David Garcia-Cruz on colors, and while the quality doesn't take a dip there's also just enough inconsistency between the two issues to be noticeable. Cliffjumper is more red in issue 6 than in 5, the landscapes and interiors aren't the same grays and in something only noticed by putting the files side by side, Deathsaurus' alt mode's "eyebrows" are colored in by Garcia-Cruz whereas Perez left them white. I'll concede that last point is a bit picky, but hopefully the other things aren't as noteworthy on a printed copy. Jake M. Wood and Val Lopez combine for a "letters and design" credit and do well navigating a script that varies between too busy and just right. Tom Waltz and David Mariotte's touch here seems to have kept most things in order and progressing in a tidy way throughout, but the nine-panel page mentioned earlier in this review really should have leaned in more to the high-level of skill Alex Milne delivers with visual storytelling rather than rely on the amount of words that it had.
The three cover options provide an "A" cover by Milne and Perez, which serves as this review's news story's thumbnail image. Another readily order-able "B" cover by Bethany McGuire-Smith is also available though in a rare turn given her usual quality work this cover frankly looks unfinished, to me. George Caltsoudas shows that at least someone understood the "horns and guns" nature of Cliffjumper with the ten-copy retailer incentive cover for this issue. As always, you can also find all the cover images, full credits for the issue and a list of all the characters that appear in the book through our
Vector Sigma Database page for

Transformers: Galaxies

#6
.
Transformers: Galaxies
#6 is still a very good comic but not quite as fun as the first half of the story from issue 5. The continued fantastic humor and art are held back to a small degree by an attempt at adding emotional gravity that felt somewhat superfluous, though it did take the story where it needed so it's tough to call it any super serious detriment.
Put together, this short two-issue story arc provides an ample dose of entertainment featuring robots and levity at a time when at least the latter is sorely appreciated. Cliffjumper lives up to the jokes about him to some degree but shows a little of his mischievous streak by the end and Deathsaurus gets enough characterization to know he'd probably call me a peon for giving the score below, so the strong production and characters leave me feeling this is a job well done.
Final Score
.
out of
This issue is out today, March 25th, and you can pick it up at the
Seibertron.com eBay store
or at your local shop,
check here to find the closest shop to you
, but you may want to call to get their operational status before making a trip.