Transtopia Newsletter July 2009

Friday, July 17th, 2009 9:36am CDT
Categories:
Site News
,
Site Articles
,
Transtopia
Posted by:
Dead Metal
Views:
65,693
Topic Options: View Discussion · Sign in or Join to reply
And another month has passed and a new one has began and with it comes a new Transtopia Newsletter!
I would like to remind every body that we still need a replacement customs editor for the next two months. If you're interested please shoot Dead Metal a pm!
And remember, to check out the
Transtopia
forum for the latest action.
-Dead Metal
How to Showcase Your Work...
The newsletter is your opportunity to show off your work and talent. We rely on your articles, artwork, and customs to make it interesting. Entries will be reviewed on a monthly basis. You can submit your work here:
Repaints
,
Kitbashes
,
Scratchbuilds
Fan Art
Fan Fiction
Guides
Newsletter Credits:
Design - Flix
Formatting – Mattyc1007
Fan Art - Mykltron
Customs - Dead Metal
Fan Fiction – Name_Violation
Editing – Dead Metal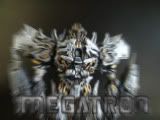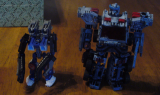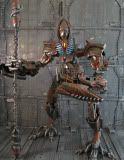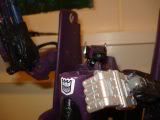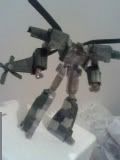 Send us your artwork!
Art entries are reviewed on a monthly basis for the newsletter. Send your entries
here
by February 28th for the March newsletter.
Do you have modeling or art tips to share with other members? Why not write a guide? Feature tips from - repainting, kitbashing, drawing, sculpting, and even computer graphics: Send an email to
Transtopia.Guide@gmx.de
for details.
Hello Bots n' Con's, its your old pal Name_Violation here with this months Fan Fiction. I must admit I was rather disappointed in the lack of submissions in the Fan Fiction department, and i would love to see a "Spotlight Trypticon" type story (hint hint) if anyone is capable. Anyway this month I recommend the follow up to last months pick. Rather than bog everything down, This months choice is a little long so I think I'll just post an excerpt, and post the link if anyone is interested in more.
Now if a few more of you would just post some stuff... Glad this job doesn't pay by submission or my family would be goin' hungry. People have been complaining about the plot, or lack there of, in the new movie. Can you do better? Think so, then prove it! Put up or shut up people. Come on now, I know alot of you guys have talent, lets see it!
This G1 fanfic is set in the beginning, when Spike and Sparkplug are still new acquaintances of the Autobots, and learning how to help and get along. A definite read, especially if you liked last months. I give this 4 up-tight medics out of 5.
'Till next month...
N_V
Chapter Two: The Hypo-critic Oath Part I
By Neko
"But if the coolant lines are supposed to go to this limb, wouldn't it have to feed through here?"
Spike looked up from homework toward where his Dad and Wheeljack were discussing Cybertronian anatomy. Despite his diligence in completing his assignments, it was difficult to keep his attention from wandering off. He was somewhat knowledgeable with cars and machinery and once in a while he would pick up familiar words and quite a few foreign ones.
What was a hydraulic flux dampener?
School had started a mere two weeks ago and already he was being virtually crushed beneath the amount of homework his teachers were giving him and his peers. So much work was drastically cutting into Spike's regular 'Hanging out with and/or watching giant robots' time. Luckily he only had one more page of chemistry equations to work through and he would be free to spend the afternoon as he saw fit.
Mole conversions, you have met your match! As the teen tackled the last few problems, Wheeljack and his father continued on with their lesson.
"No, no, no," said Wheeljack. "If we did that and he bent his arm, it would end up cutting right through the line, see? Which would be very bad."
Pointing to something deep inside the armor plating of the injured Mech, the Autobot engineer dictated to the smaller humanoid life form perched upon the chest of the patient on the proper techniques and procedures of repairing such a deep wound. Their debatably lucky subject was a burly minibot named Brawn who laid motionless upon the examination table. While his body remained still, his face was contorted into a look of perpetual annoyance at his current occupation. One arm lay sprawled out away from the rest of his form, the top plating below the shoulder sporting a good sized hole where a Decepticon laser had caught him, severing a coolant and motor line, making said appendage all but useless. Ratchet's Medbay was full of those worse off then Brawn, so he had been sent to Wheeljack's lab for a quick repair. When Wheeljack saw the injury, he was struck with a brilliant idea that would potentially lead to shortening the quick repair to a simple quick fix! However, the quick fix was running much longer then intended as Brawn suddenly found himself an impromptu teaching aide. After all, Wheeljack had to make sure his new pupil knew what he was doing before he went spelunking into the body of a Mech.
Wheeljack bent over his patient and helper while explaining how to go about feeding the new coolant line properly into the arm for adequate temperature control. Sparkplug looked down into the open wound and nodded, seeming to be enthralled at the opportunity to help repair an injured Mech.
Spike father, ever the grease moneky...
"Alright, so then where does it go?" Sparkplug asked....
Want more? View the rest at
viewtopic.php?f=9&t=52771&p=940657#p940657
[/quote]
Send your entries
here
.
Hey Transtopia folks - Burn wants to interview you. How did you get into Transformers? Why are you addicted to kitbashing? What was your first repaint like? What do you do with your spare time?
Don't keep Burn waiting any longer – he's getting bored at work.
Send him a PM
here
.
Credit(s): Transtopia
---
This article was last modified on Friday, July 17th, 2009 3:16pm CDT
Got Transformers News? Let us know here!
Most Popular Transformers News
Most Recent Transformers News
News Categories:
Toy News
,
Movie Related News
,
Cartoon News
,
Comic Book News
,
Site News
,
Rumors
,
Event News
,
Digital Media News
,
Collectables
,
Sponsor News
,
Game News
,
Site Articles
,
Store News
,
Company News
,
People News
,
Press Releases
,
Sightings
,
Reviews
,
Unlicensed Products News
,
Auctions
,
Transtopia
,
Interviews
,
Knock Offs
,
Collector's Club News
,
Editorials
,
Heavy Metal War
,
Podcast
,
Contests
,
Book News
,
Top Lists