Twincast / Podcast Episode #179 "Forever Is a Long Time Coming"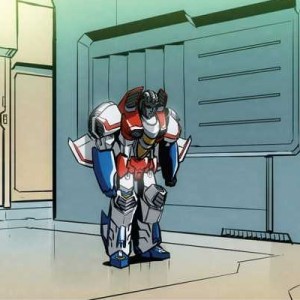 Sunday, July 9th, 2017 4:39pm CDT
Categories:
Site News
,
Digital Media News
,
Podcast
Posted by:
ScottyP
Views:
21,228
Topic Options: View Discussion · Sign in or Join to reply
Welcome to the latest episode of the Seibertron.com Twincast / Podcast. Join host Scotty P as he hangs out with Twincast Pros Megatronus & Rotorstorm. Listen in as we discuss the latest news, toys, and more.
Episode #179 "Forever Is a Long Time Coming" is available directly and in our RSS Feed, and should appear on iTunes, Google Play, and Stitcher Radio within 24 to 48 hours of when you see this news post.
We kick off the show with our usual case of scattered brains, but eventually home in on one of this year's SDCC quasi-exclusives: Masterpiece Optimus Prime. Available first at the show, this figure will see
distribution
at Toys R Us. Are we psyched, or will we bid this dear mold farewell?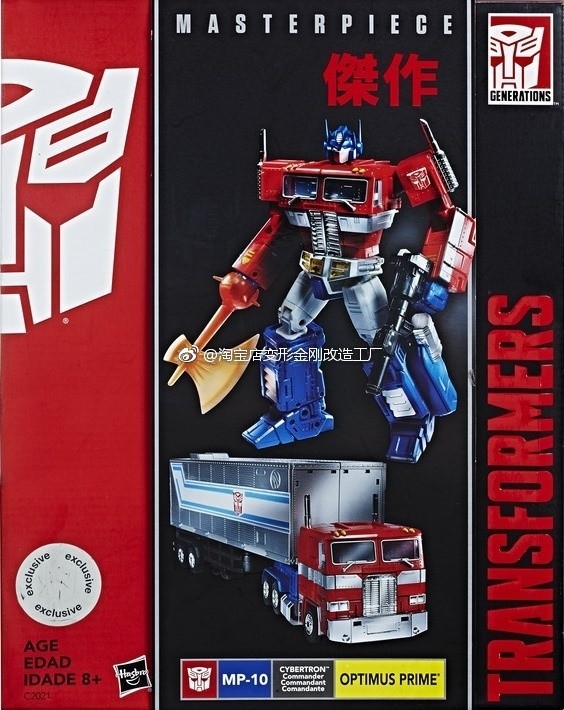 But new box!
Speaking of Masterpiece,
Takara Tomy Mall
is coming out with some interesting MP cassettes: Stripes, Nightstalker, Wing Thing and Enemy. We've got the full
scoop
, but wonder what other cassettes, and MPs, might be in the pipeline.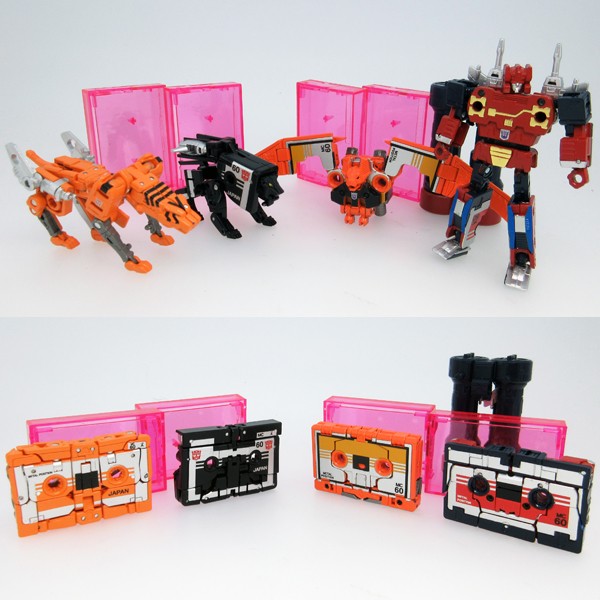 Drool drool drool.
The Club is again in the news with their unrealized Club ideas featured at Pete's RoboCon. We discuss our favorites, and wonder whether the coming year might have represented a zenith for the Club given its recent string of off years. Maybe, but hey, cool toys.
Since we're on the topic of conventions, how about a little Hascon for you? We are... really unclear how this is gonna go. Like, totally in the dark. Is this thing for fans, families, buyers? Which fandom will reign supreme in this brand battle royale?
We're back to SDCC, and the true convention exclusives that have and have not yet been revealed, and sense the absence of a large kaiju. We also talk about the recently revealed
Walgreens
exclusive, and the irksome requirements to complete the clone pairs.
The toy talk continues with the upcoming Takara Legends figures we haven't yet seen pictures for - and for that reason, move on to Power of the Primes related rumors, and the delightful eHobby blue convoy exclusives which are, in a word, awesome.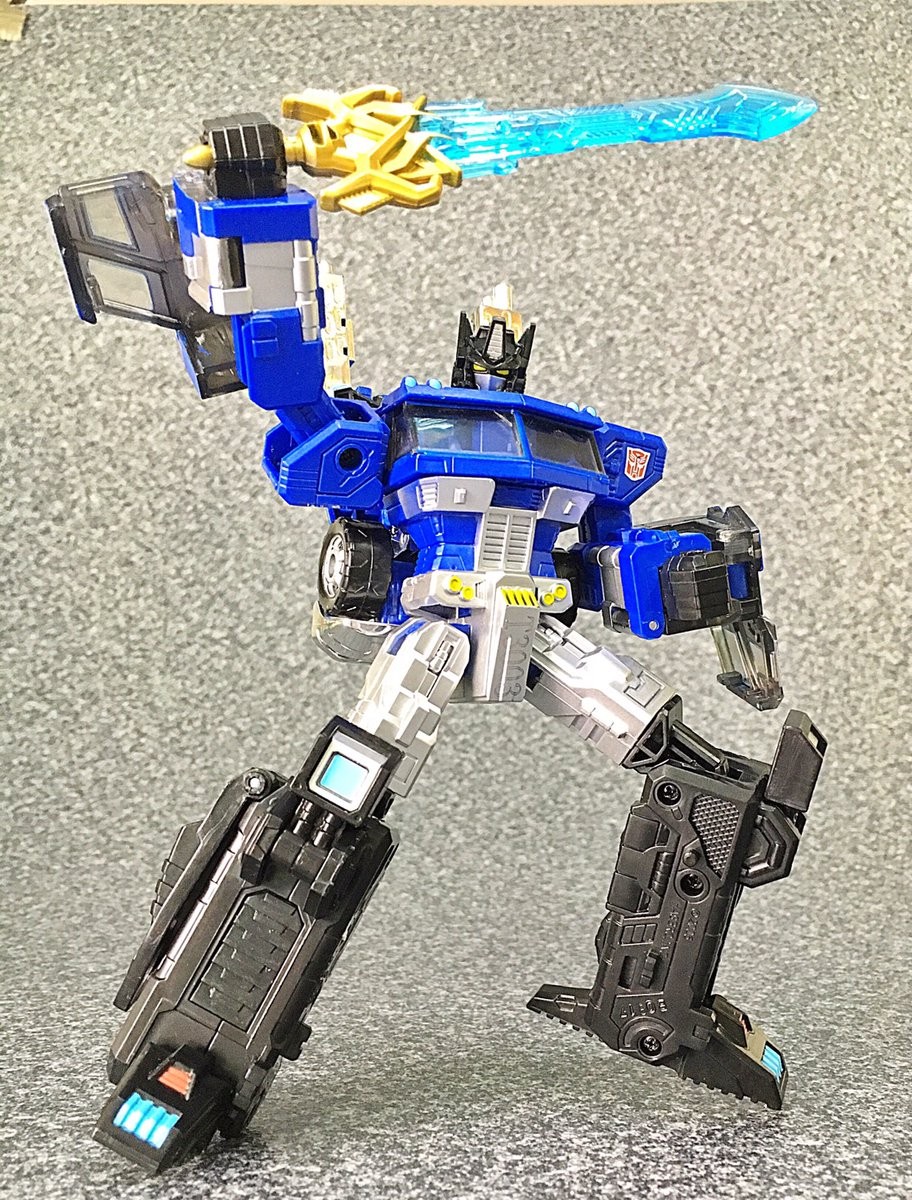 Now THAT'S a Prime.
Wait - we're not done! Comics finally come to fore, and we get talking about Lost Light #7 (review
here
) and Till All Are One #11 (review
here
). With Till All Are One approaching its conclusion and Lost Light having just finished its first story arc in earnest, how is the crew feeling about these books? Just like with one of the issues in question, the opinions don't all end up being the same!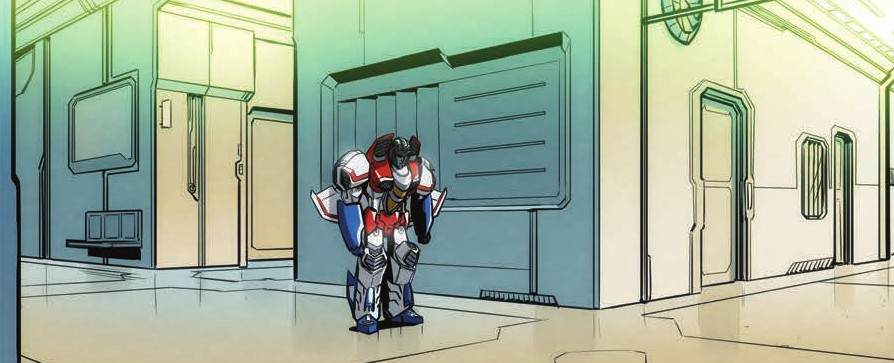 Sadscream is sad.
Bragging rights - who got cool stuff (everyone)? Also, check out staff member Cobotron's pictorial review of the amazingly awesome MP38,
here
.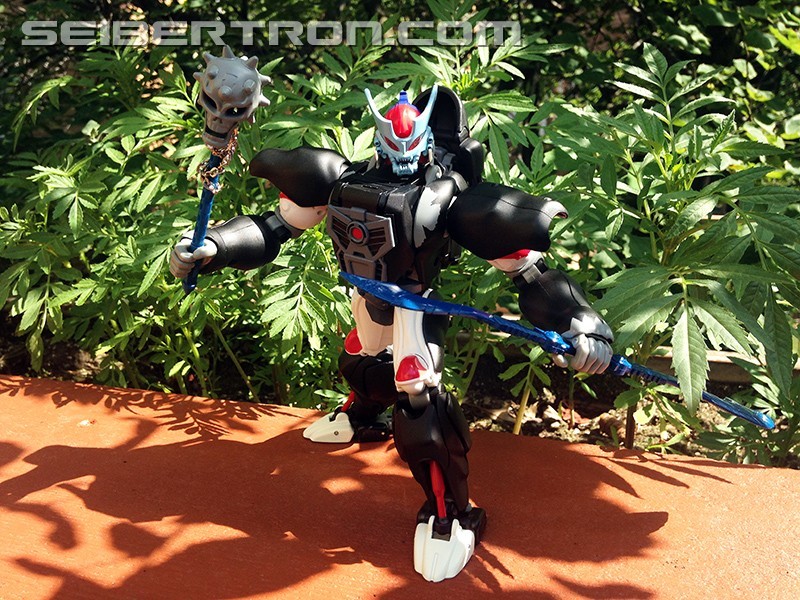 Planet of the Apes?
|
Love us?

Hate us?

Extra Super Love us? Drop us a review on iTunes.
|
|
Want to keep the discussion going? You can do so by simply replying to this post!
|
|
Got a question for the Twincast? Ask the Twincast.
|
---
Got Transformers News? Let us know here!
Most Popular Transformers News
Most Recent Transformers News
News Categories:
Toy News
,
Movie Related News
,
Cartoon News
,
Comic Book News
,
Site News
,
Rumors
,
Event News
,
Digital Media News
,
Collectables
,
Game News
,
Sponsor News
,
Site Articles
,
Store News
,
Company News
,
People News
,
Press Releases
,
Sightings
,
Reviews
,
Unlicensed Products News
,
Auctions
,
Transtopia
,
Interviews
,
Knock Offs
,
Collector's Club News
,
Editorials
,
Heavy Metal War
,
Podcast
,
Contests
,
Book News
,
Top Lists
Re: Twincast / Podcast Episode #179 "Forever Is a Long Time Coming" (1895397)
Posted by
Dagon
on July 9th, 2017 @ 7:24pm CDT
Is there a place where you can see all the images of these alleged exclusives? I think this is fascinating, but never seem able to find more than like one or two digibashes.
Re: Twincast / Podcast Episode #179 "Forever Is a Long Time Coming" (1895400)
Posted by
Va'al
on July 9th, 2017 @ 7:34pm CDT
Re: Twincast / Podcast Episode #179 "Forever Is a Long Time Coming" (1895404)
Posted by
Dagon
on July 9th, 2017 @ 7:41pm CDT
Re: Twincast / Podcast Episode #179 "Forever Is a Long Time Coming" (1895796)
Posted by
Qwan
on July 11th, 2017 @ 12:57am CDT
Thanks for the shout-out guys!
I know I've said it before (
many
times before
) but I'm glad the tutorial was so well-received. If it's useful to people, that makes me very happy!
Also, as a semi-former member of the MLP community (I still watch the show when I have time but I haven't been involved with the fandom for about a year), it's not all that different from the TF community to be honest. Lots of people who share a common interest; some people more vocal than others, most relatively 'normal' and a few others less so, and of course the occasional person seemingly doing their best to give the whole group a bad name; but ultimately, a large group of people united by their shared passion toward something they all enjoy in their own ways. (If I'm being honest, the major difference I can see between the way the two function within themselves, is that the MLP fandom has a lot less historical background on the whole. A large majority are only really in it for the current series, which has only been going since 2010, rather than the full '84-present that I think many TF fans are at least semi-familiar with. That said, there are still plenty of series/continuity-wars within the community about which preceding series were better or worse than others, just as one would find in a TF-related fiction discussion.)
I realize such broad strokes don't really do that much to alleviate the "black-box" effect very well, but when one is presenting an entire community (especially a community that one isn't wholly familiar with any more
) broad strokes end up becoming kind of necessary. Bottom line: the pony crowd are basically like the TF crowd but with a different Hasbro property, and for the most part they have embraced their reputation without actually
becoming
that reputation - kind of like an odd hybrid somewhere between the Transformers and general anime commmunity. If any of you Seibertron guys do go to Hascon and end up running into some of the staff from pony-related news sites (most likely, Sethisto and his associates from
EQD
), I'd guess that you'd probably all get along pretty well on personality and respective passion alone.
...
...Where was I going with that? I think I started trying to reveal the inner workings of the proclaimed 'black box', and then ended up in some cheesy heartfelt spiel about the uniting force of passion and joy in life or whatever. Reminder to not let me talk about anything remotely emotional or I lose my train of thought really quick
.
Re: Twincast / Podcast Episode #179 "Forever Is a Long Time Coming" (1898362)
Posted by
william-james88
on July 21st, 2017 @ 10:50am CDT
Finally heard this episode and CONGRATS to megatronus on the wonderful news of an upcoming baby!
Justa few notes, that tire piece is from the actual Paramount prop department and was given to Habro so they could shred and add to the exclusive. O you are owning a part of Movie Optimus.
And scotty, there is a Hasbro (Asia) Skywarp that is independent and unique from the Takara Skywarp that came out 2 years later (which hasbro asia did also release at the same time).
There are quite a few differences between them including the Decepticon Symbols used, as well as the hue of purple (where one is more pastel while the other is more neon) and which parts are painted. So if you are the guy who doesnt need much to be sold on a toy, I imagine you will be looking at some e-bay auctions soon. I just wouldnt now how to be sure to search for thsi one specifically.
https://www.seibertron.com/transformers ... arp/37065/