Tough,Strong,intelligent & totally unmotivated Dust-Off puts the maximum effort into getting out of any assignment,the only time he's remotely enthusiastic is when there's the promise of a decent fight.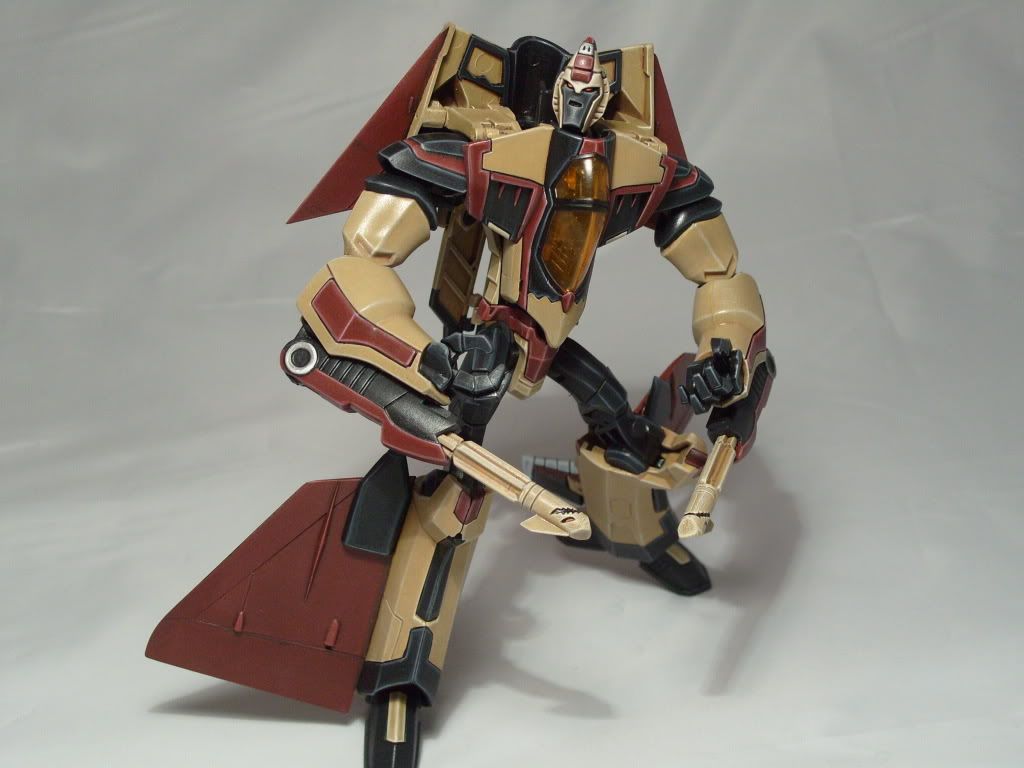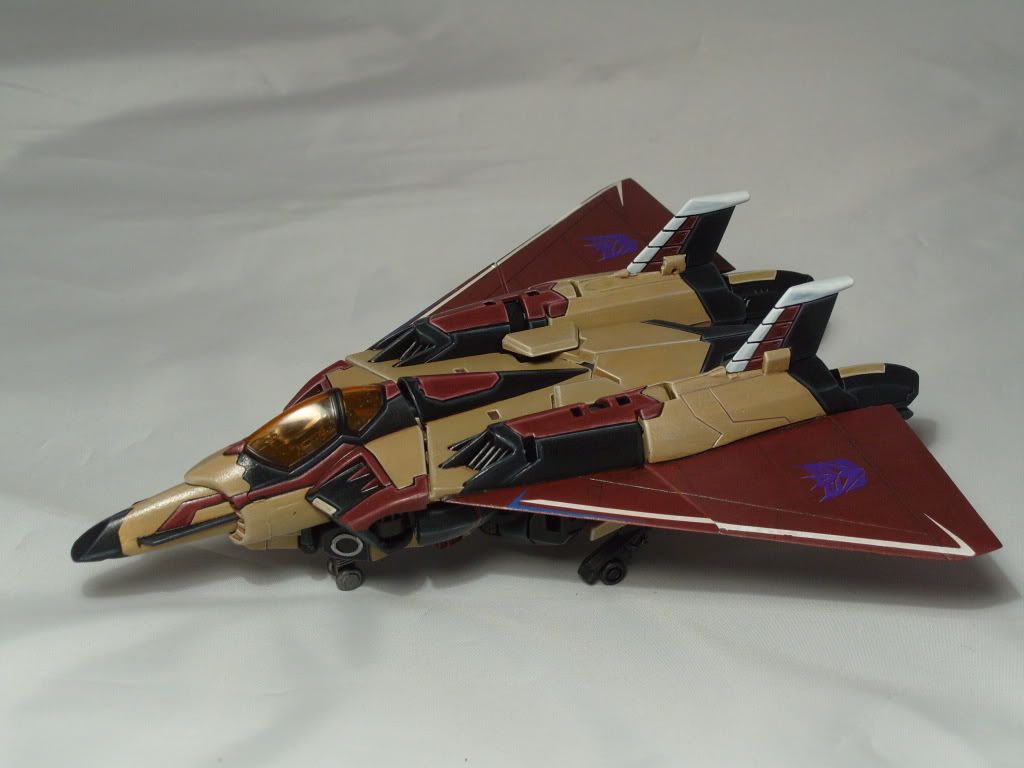 Maximum credit for the wings being able to split has to go to Wheeljack,I Pretty much copied the way his M.P. Ramjets wings worked.
Now i've finished this guy i have a really strong urge to do another 2 coneheads,after all Seekers always seem to come in three's.
Dust-Off is based on the Classic Seeker i did back in the summer,the wings are from a 1/35 Mirage model kit & he was painted with Games Workshop Acrylics (Mainly Desert Yellow & Dark Flesh)
Loads more pics here..
http://s221.photobucket.com/albums/dd62/jockeydenob/Animated%20Seekers/