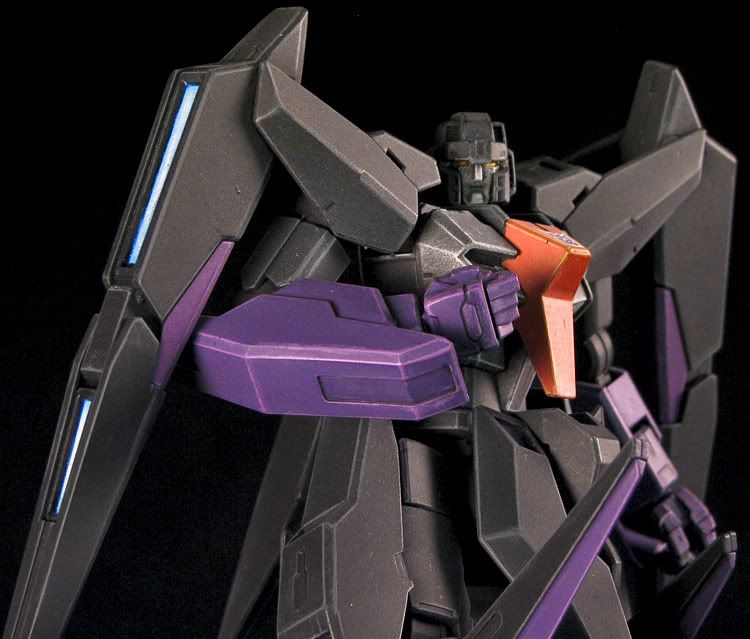 The Decepticon cause...what a joke. Skywarp's been here since the beginning. The only "cause" that Megatron, Starscream and the others in the power struggle care about is their own, be it to lead, to control or to be the most powerful. There's never been a mantra for the Decepticons to live by, other than to fight to be the top of the dog heap your in.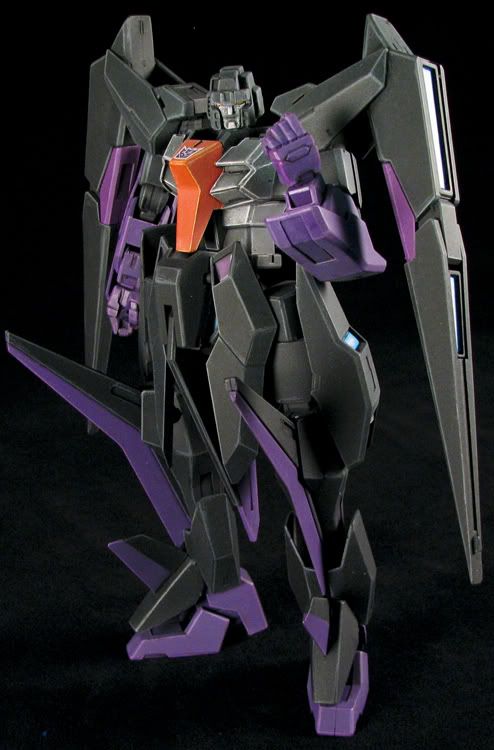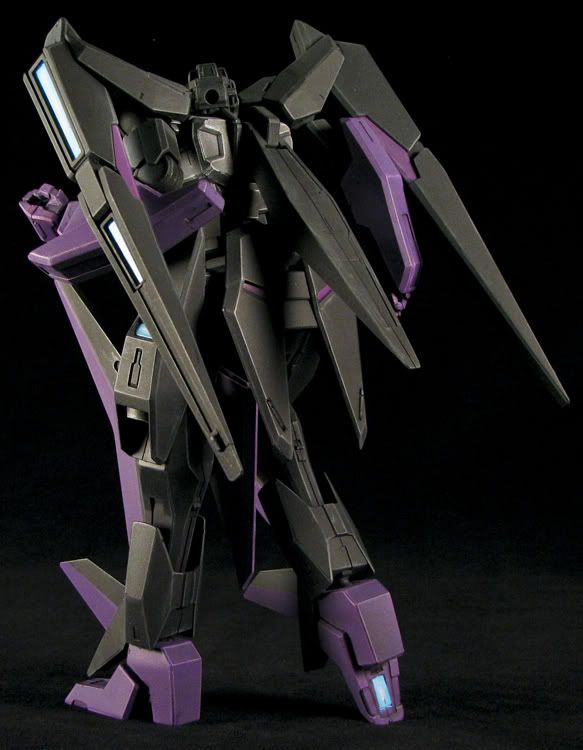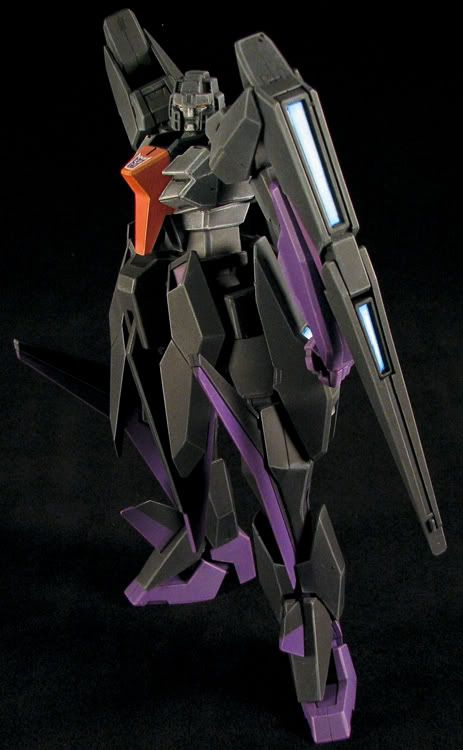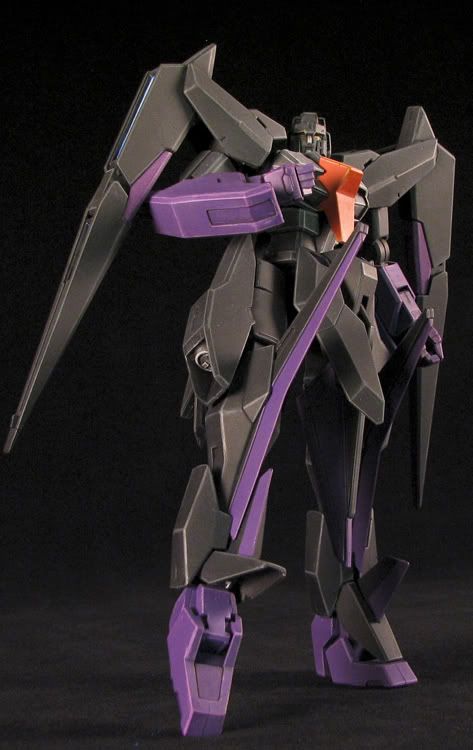 Skywarp found his cause some time ago. Slipping in and out of time/space portals and appearing behind his enemy, attacking and then disappearing before his target knows what hit them. That tactic allows him to see fear from his targets. Blind, all encompassing, frantic fear from the Autobots who can't defend themselves. Creating that fear is his cause. It's one of the few things that bring him joy. If it happens to help the Decepticons along the way, even better.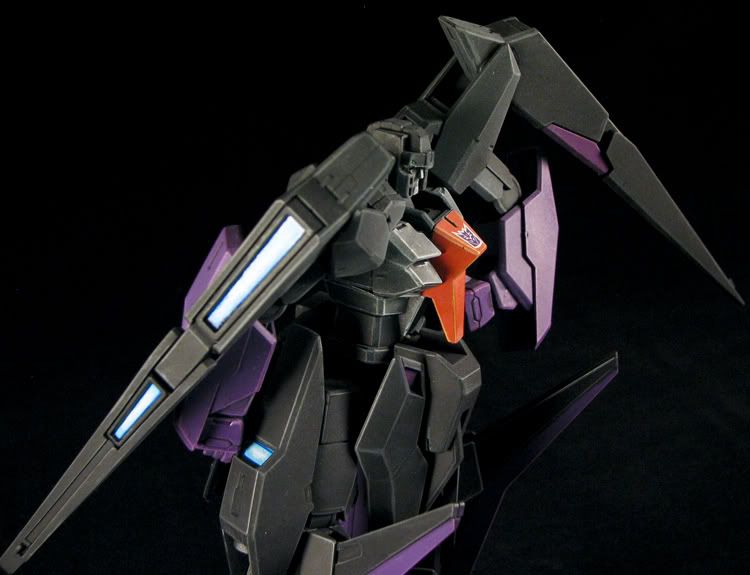 The first of several Gundams I will be repainting into the seekers. First up (my fave seeker) Skywarp is a painted 1/100 HG Gundam 00 Arios. The head is a cast from a Classics/Universe 2.0 Drift figure. Krylon Camouflage Ultra Flat Black was the base, with Games Workshop paints for details and highlights. The clear coat is Testors Model Master Flat Finish but the engine glow effects are treated with Future.
Check back in a few days fro some extras. Thanks for looking, guys and gals. More pics [url="http://s177.photobucket.com/albums/w231/autobotx23/Darkcave%20Customs/Gundam%20Seeker%20-%20Skywarp/"]HERE[/url].