Ladies and gentleman, my first post married custom! Yep, even 30-somthing Transformer Nerds get hitched, man! I'm not sure if that actually effects my artwork, or if that means that this will be one of the last customs I make...hmmmm.
Anywho, his is Dark of the Moon: Prowl. I removed the old forearms and modded the joint that serves as the elbow so that the forearms from a TFTM Leader Class Brawl Could be attached. I removed the claws from the Brawl figure and added the hands from the DOTM Leader Class Sentinel figure. I attached them with the joints from HALO figures, so they have a nice range of movement. Another cool feature is that the wrist socket itself rotates inwards and outward at a about 15-20 degrees. I think the extra arm length REALLY helps with the look of the figure.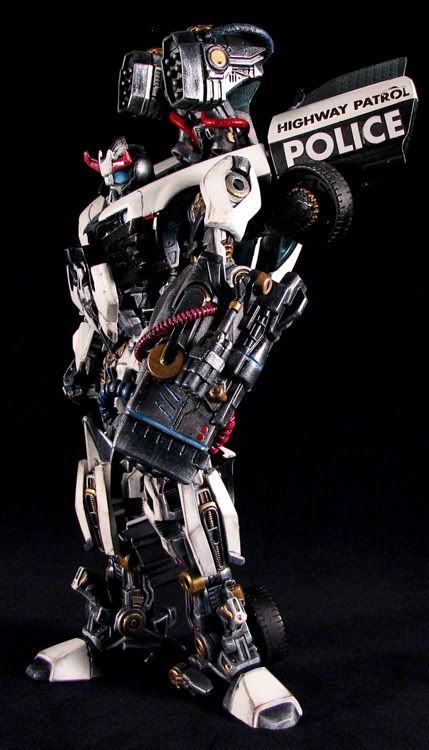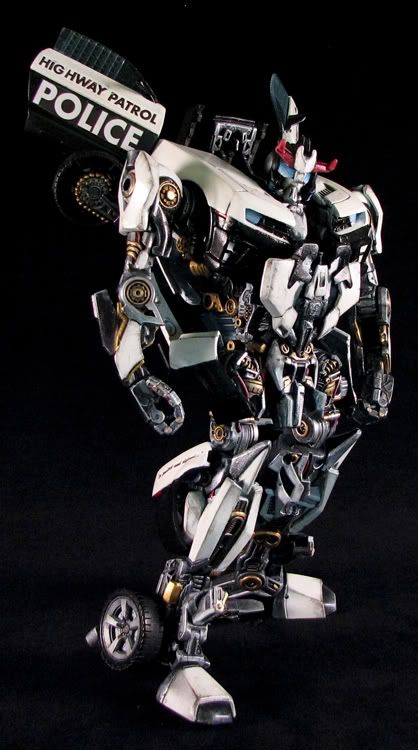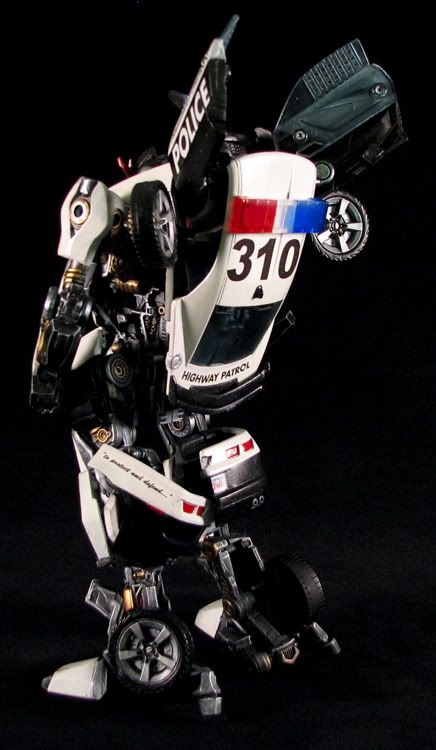 The head was a custom build that started off as TFTM Leader Class Megatron head, with some Cybertron Quickmix, Spawn, Gundam and Gurren Lagann parts in there. I painted his visor to look like the shades of a Highway Patrol officer's shades (like the one who pulled me over on the way back from Vegas...punk). I thought it gave it a cop vibe. The cannon was built from a bunch of parts. I know there is an Iron Man 2 3.75 cannon barrel in there from one of weapons it came with. The cool cords came via some older McFarland figures.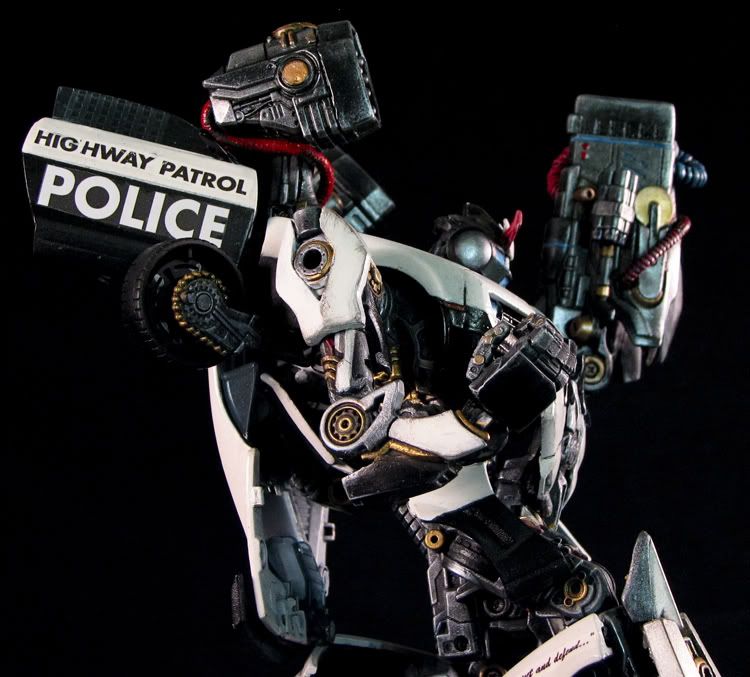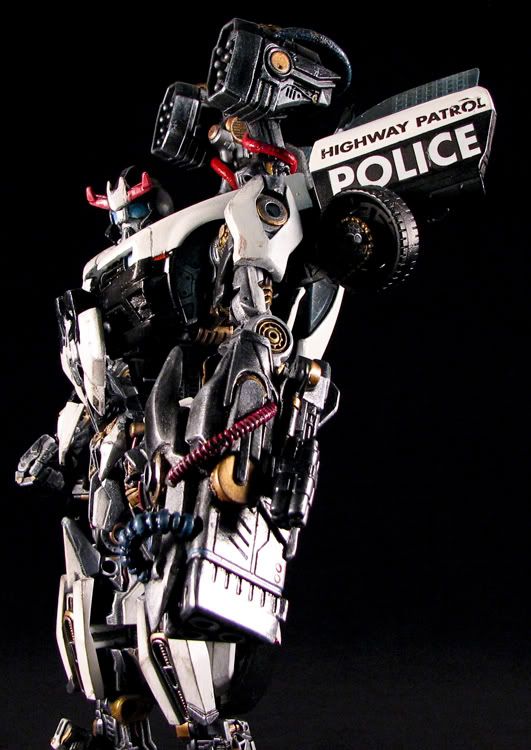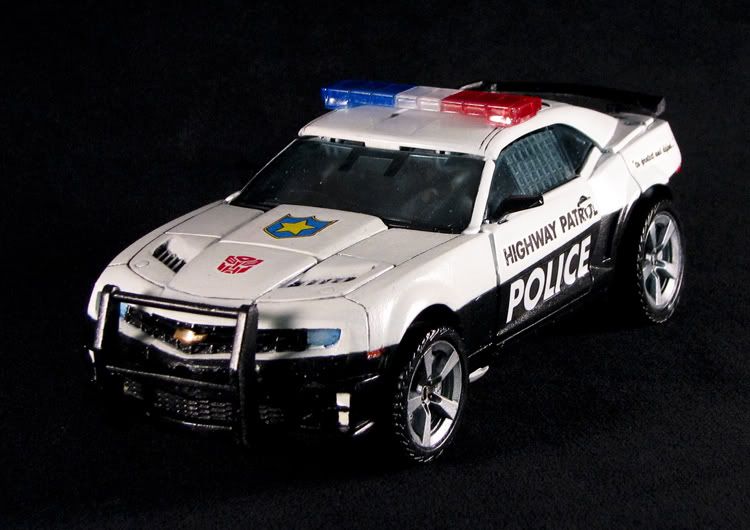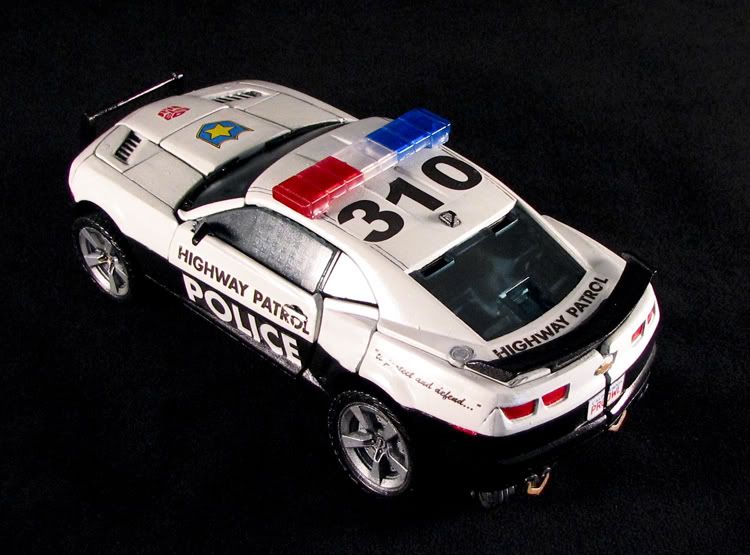 More pics [url]"http://s177.photobucket.com/albums/w231/autobotx23/Darkcave%20Customs/DOTM%20Prowl-Leader%20Class/[/url]. Thanks for looking!