this next custom is not as complicated as the sandstorm i did where all the parts had to be repainted.
i started with a bootleg thundercracker. it has blue plastic with sloppy red paint apps.
i have scraped off the red paint from the torso and applied silver. the head has been painted black. and the gray thighs were swapped from a bootleg starscream.
this guy's supposed to be one of those extra seekers in the background.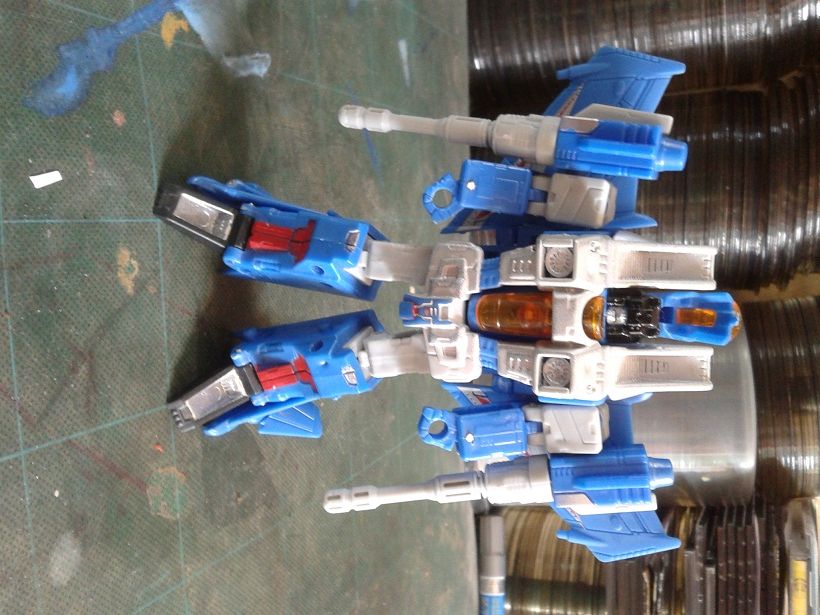 Nothing much modded here. Basically spray painted the torso silver, swapped the arms and thighs with bootleg starscream, painted the head, painted the face and the feet, and that's that. The bootleg plastic works and I'm still happy with how this turned out. The red on the shins are original bootleg paint. Was debating whether to remove it or not, but decided on keeping it.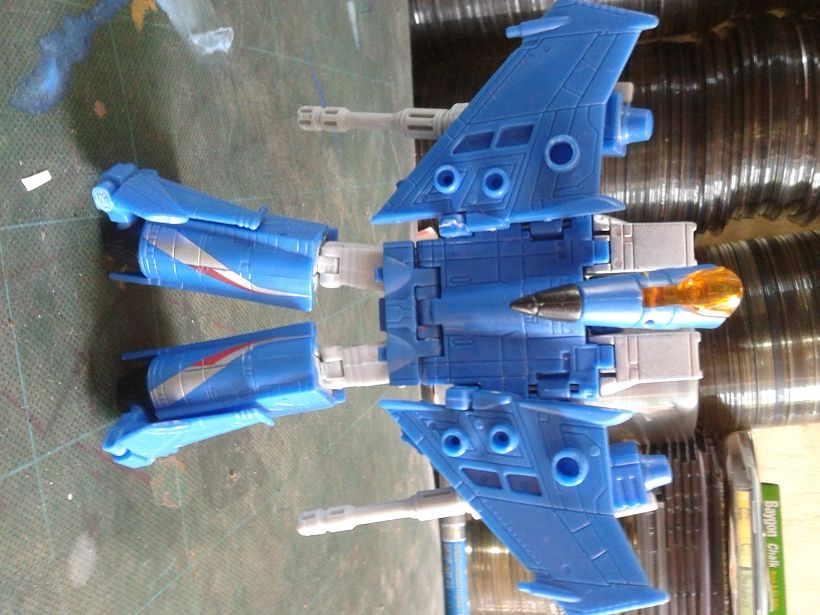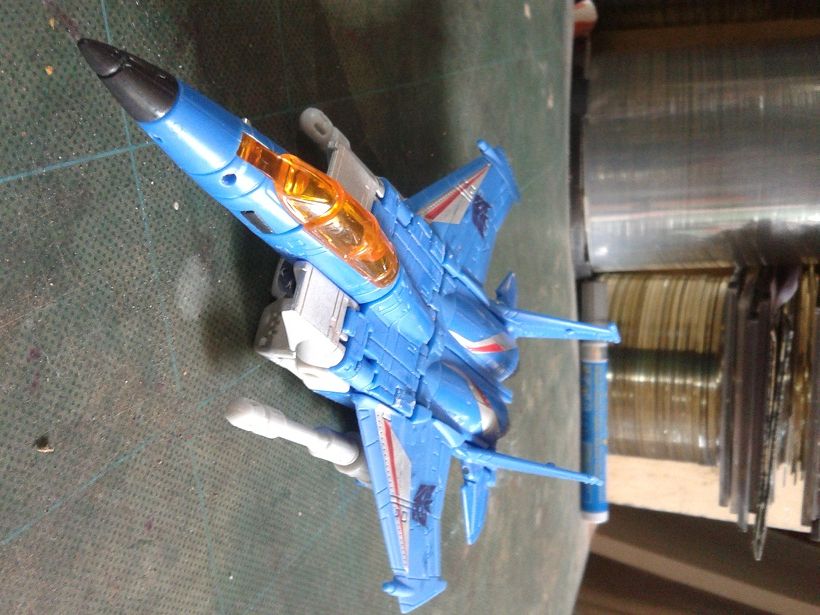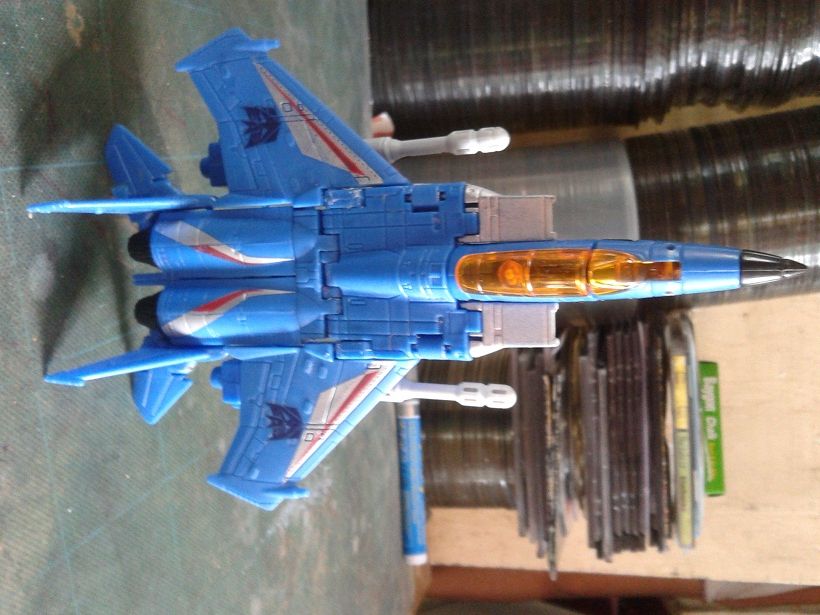 Decepticon emblems are decals.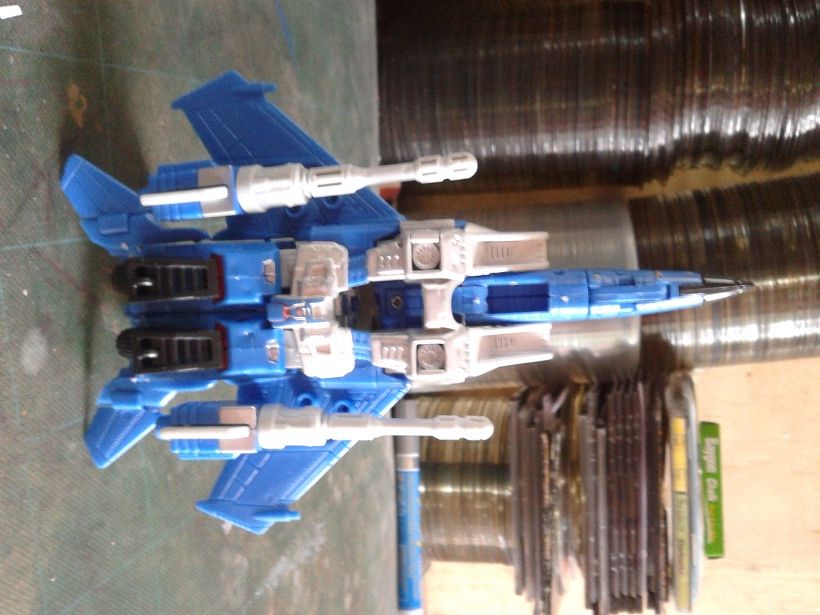 and here's a comparison with Generations Thundercracker.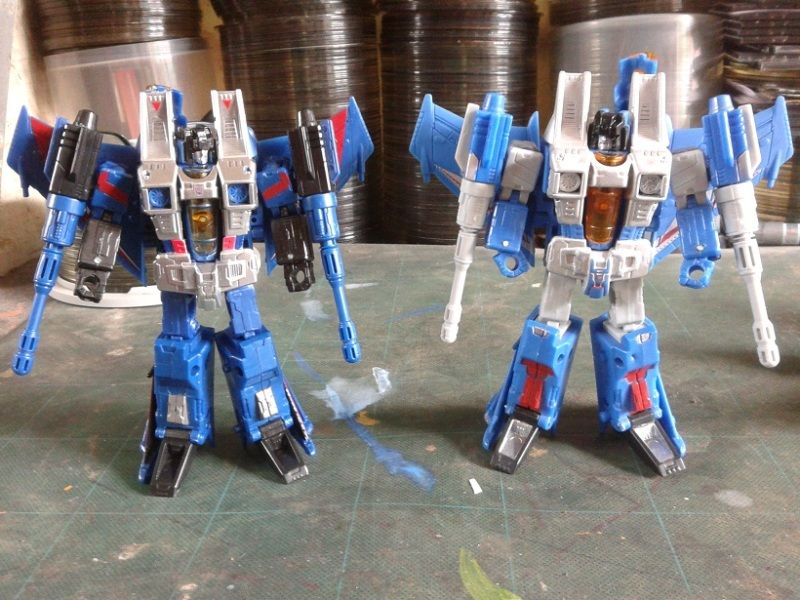 With the other seekers: