Kreo/Legoformer Sentinel Prime
I actually built this as so many people had asked me how I built my Kreo/Legoformers Prime (Magnus, Nemesis and Megatron), and to show them 'How to'. I built this a few months ago, only getting around to posting him now.
The repurposing as Sentinel Prime was actually a very late idea, actually the day after I'd finished the tutorial. I never set out to build another fully finished version of my design, so you may notice odd colour choices in the bricks used eg the yellow piece in the arm pit. I originally set out just to show how it worked, what hinges it used etc so colour choice was not very important to my build. I was able to get some of the bits I needed to finish him off more a few days later. So just pointing out any inconsistencies you may see between the finished build and the tutorial build. I've added tutorial pics below the main pics.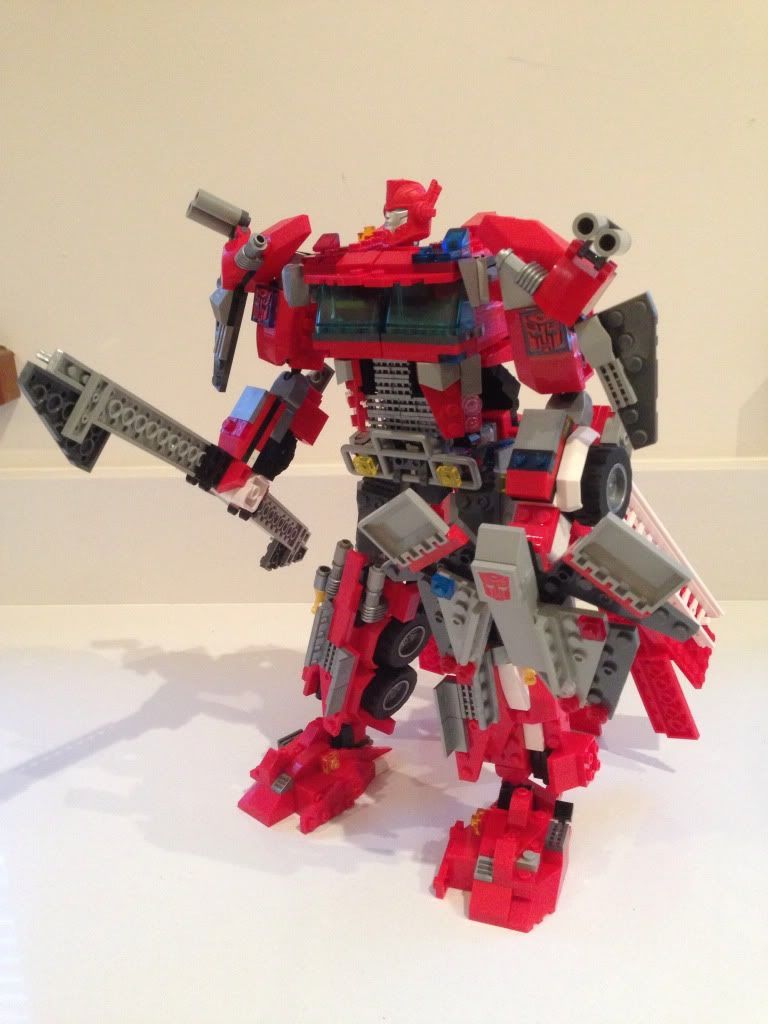 The cape can stay attached during transformation, and has joints/articulation.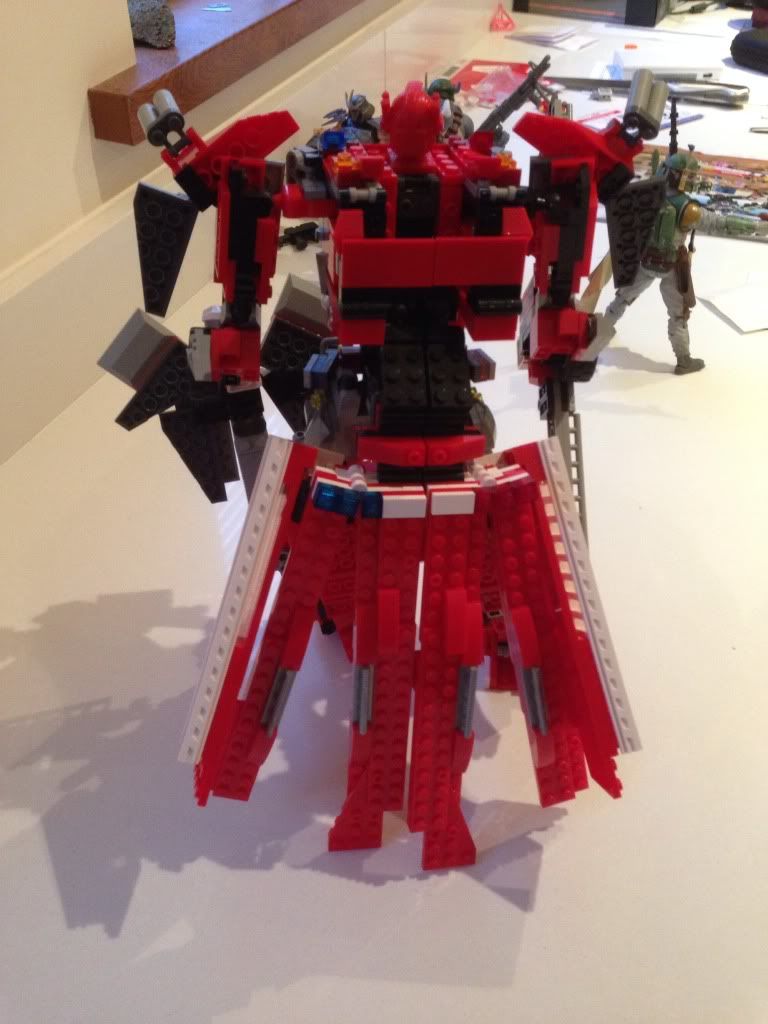 Without cape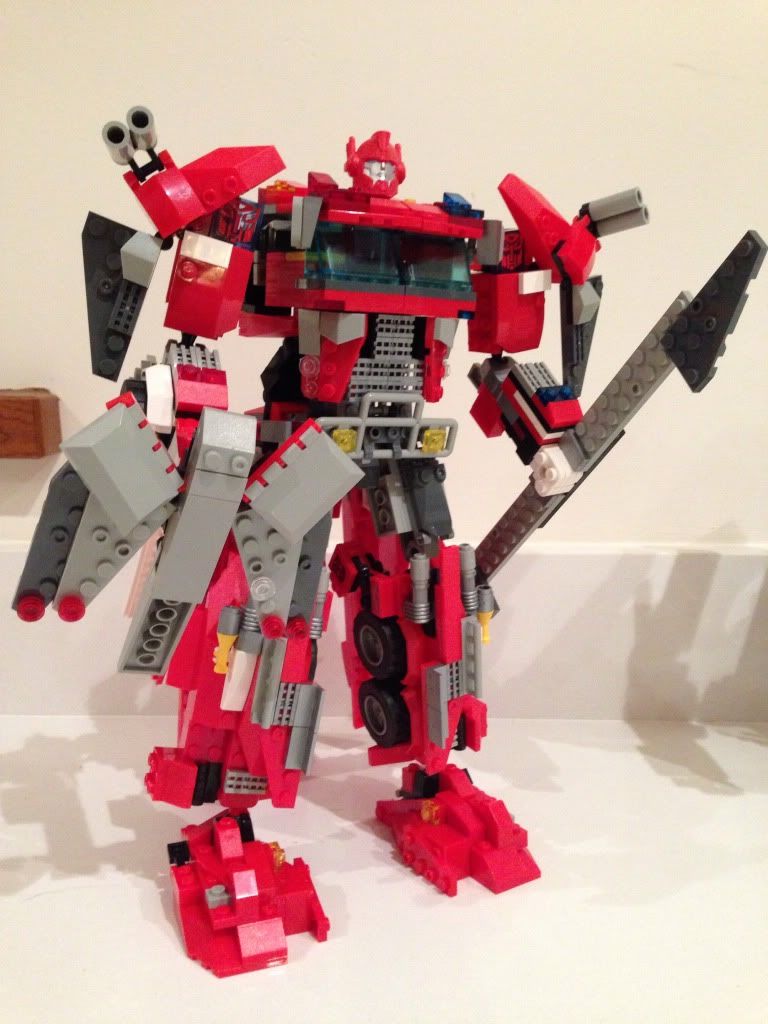 With Kreoformer Megatron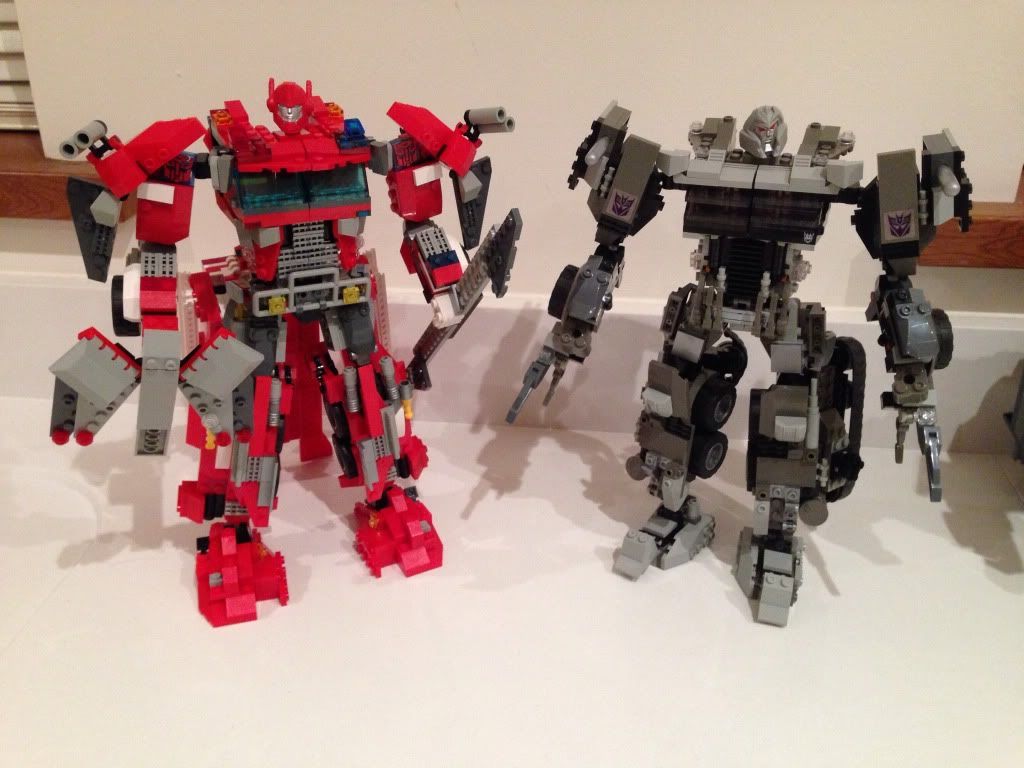 With Kreoformer Magnus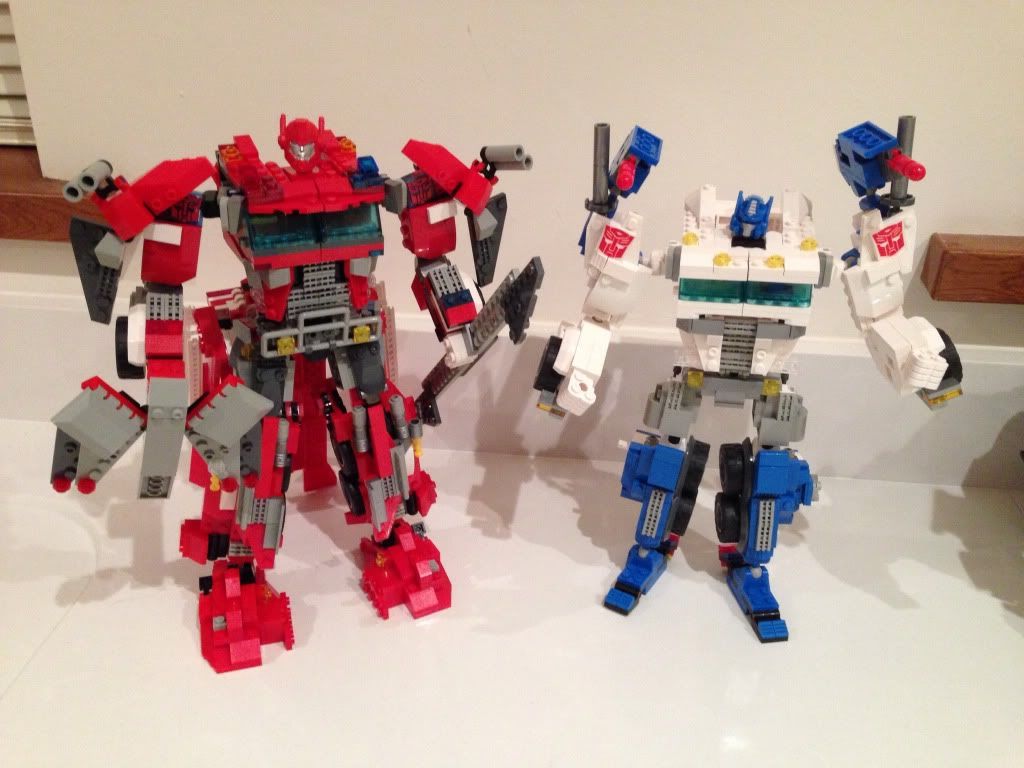 Alt mode with Kreoformer Prime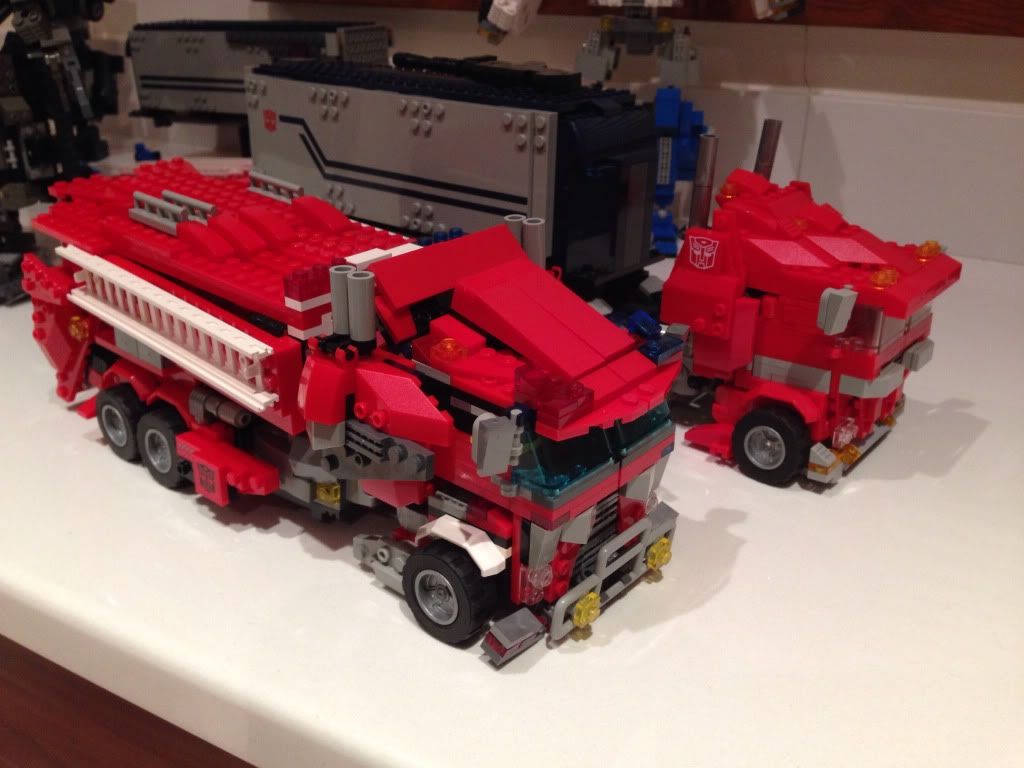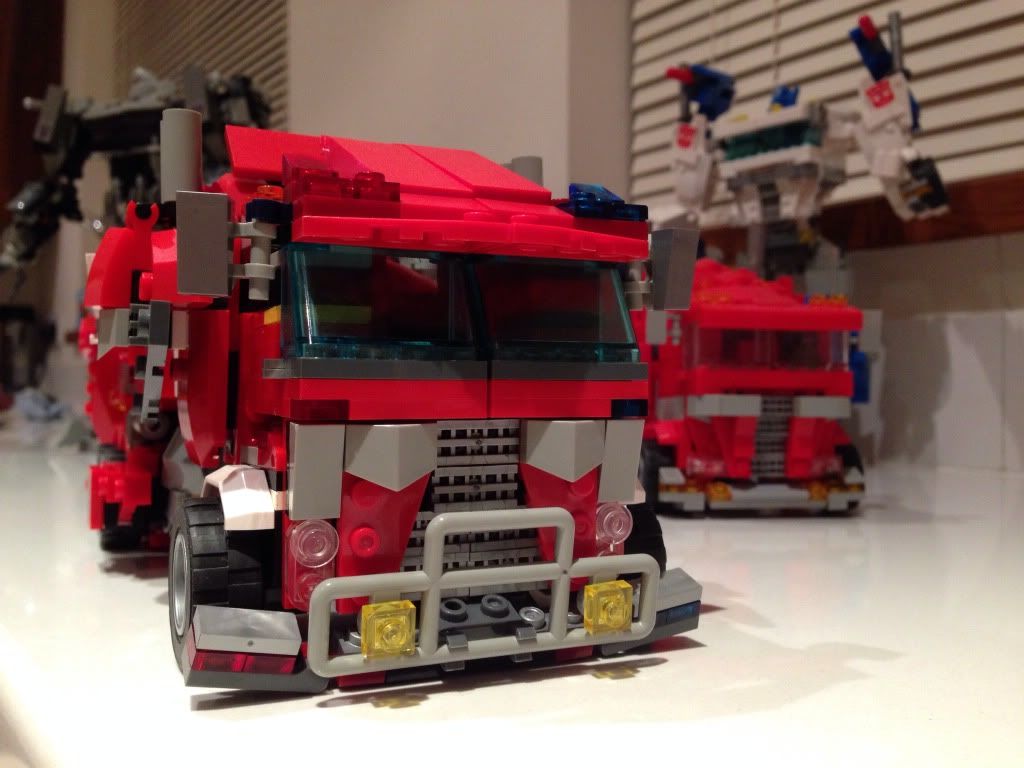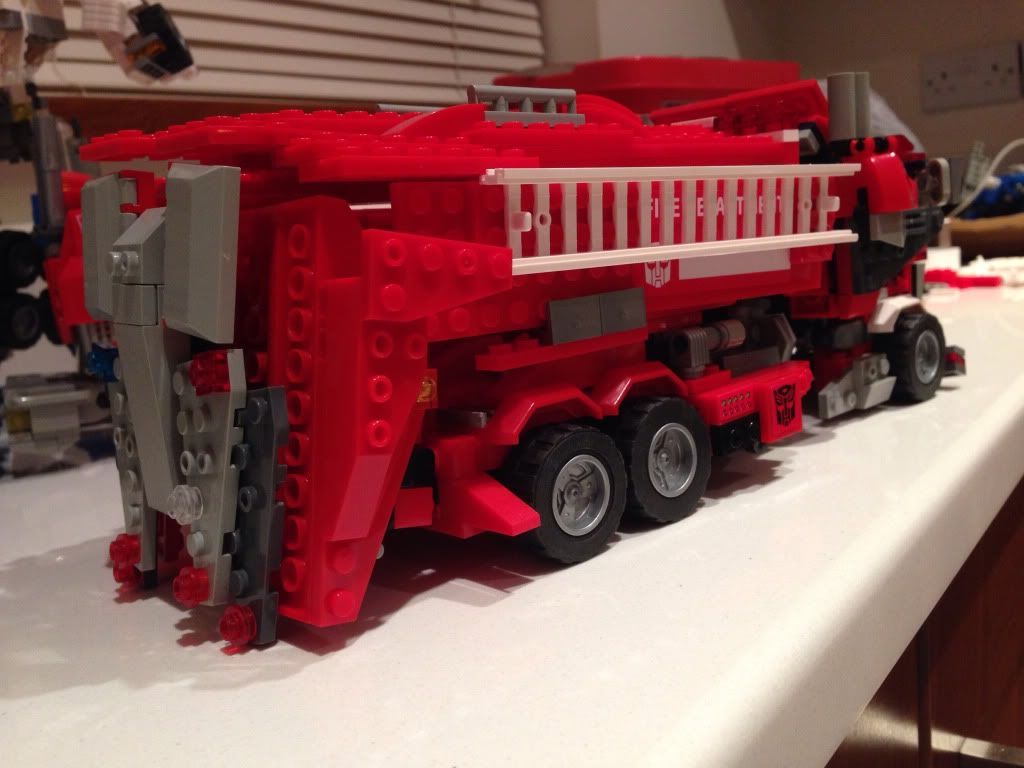 Close up of waist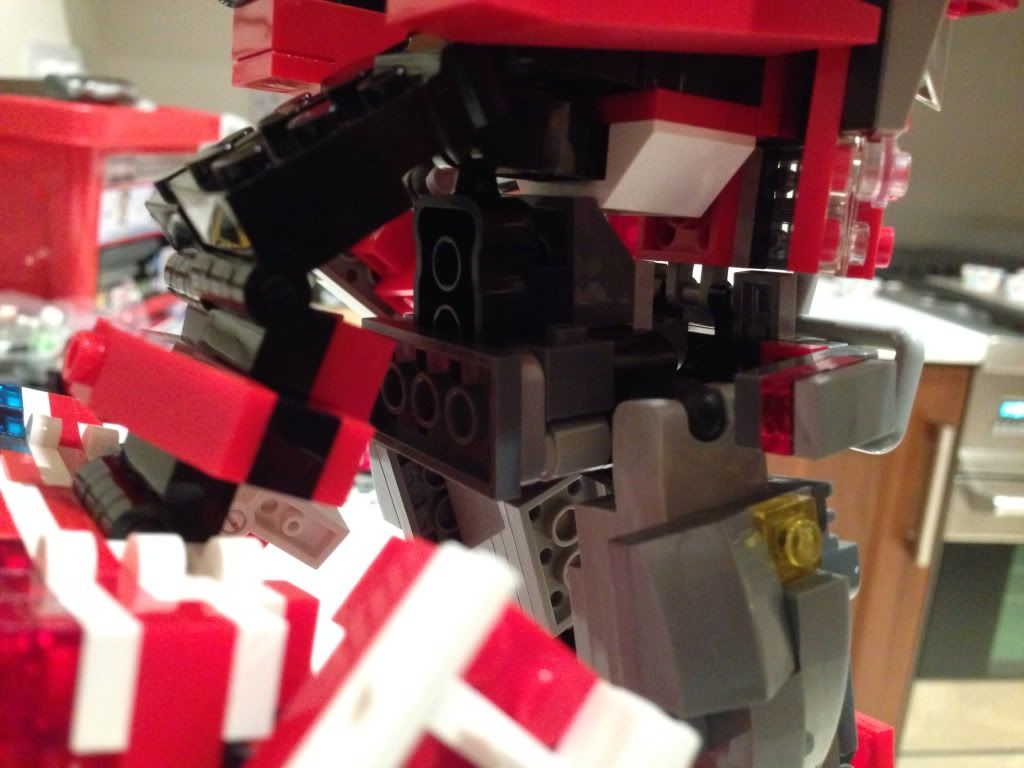 Back door transforms into shield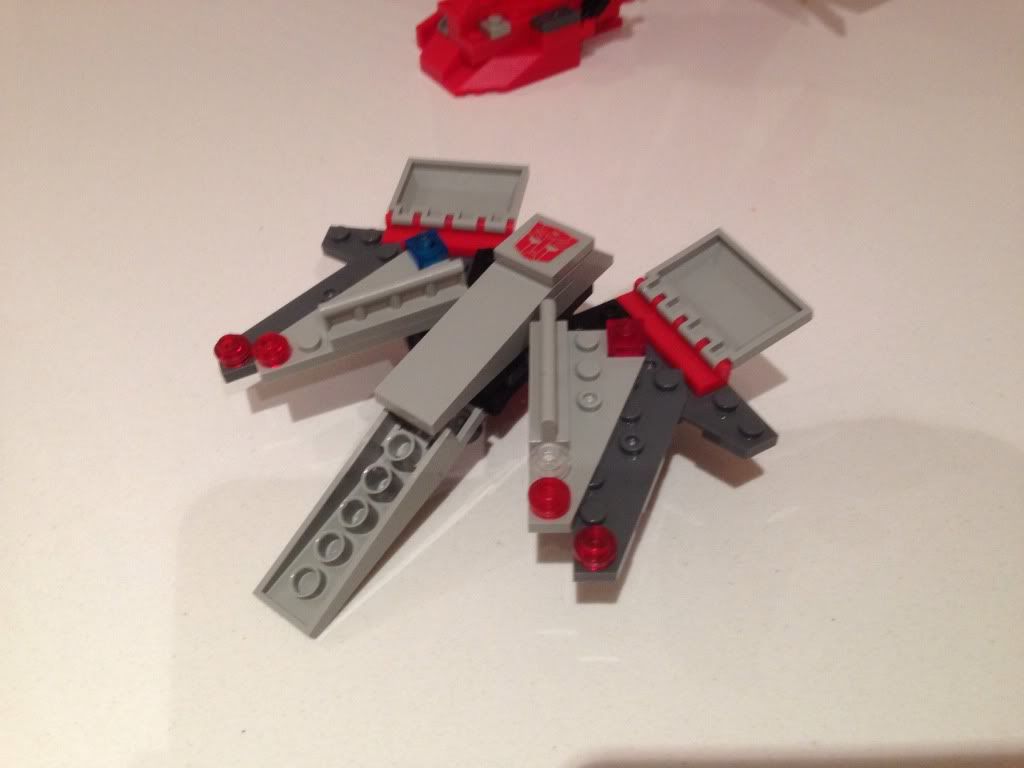 Earlier versions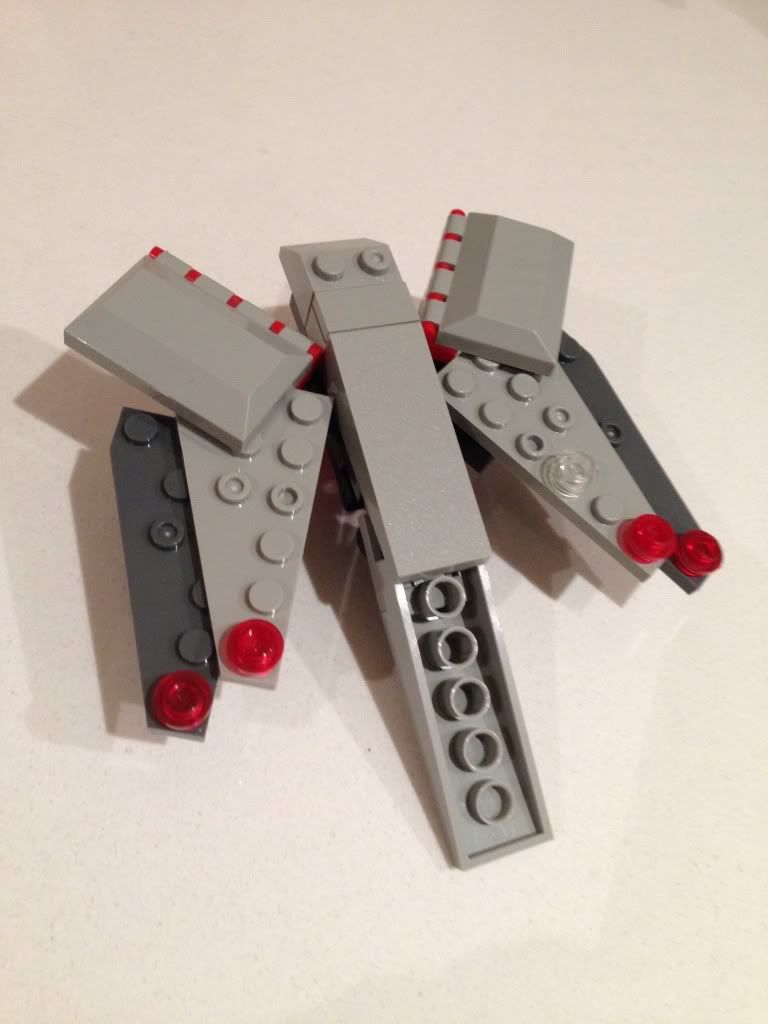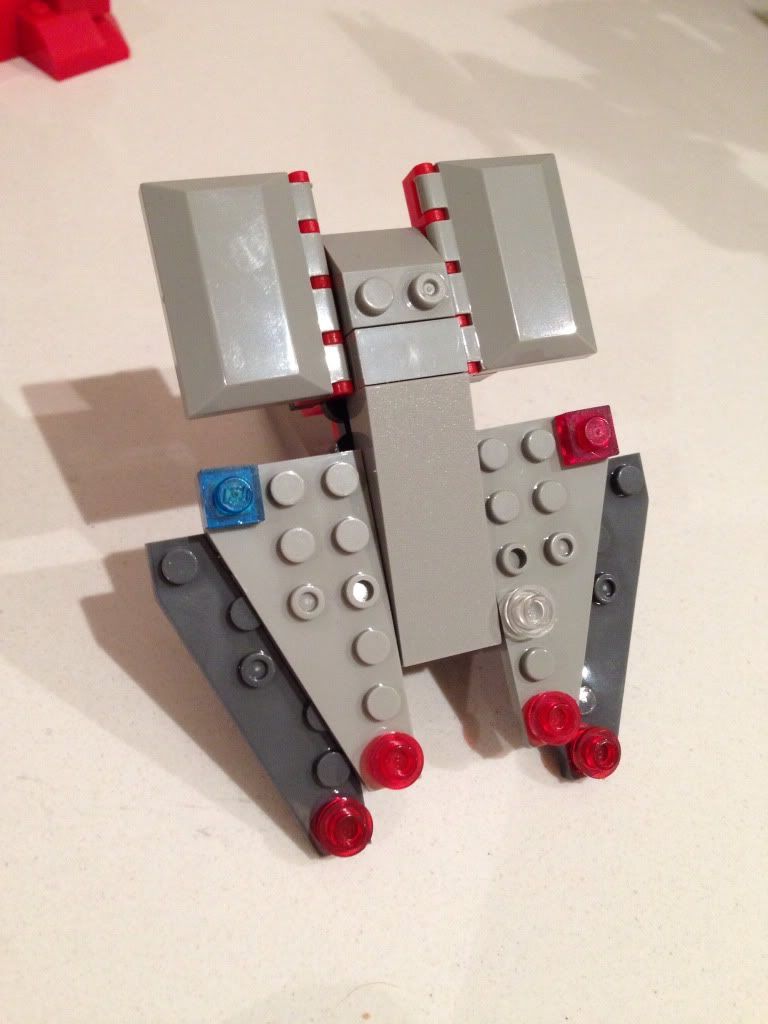 These pictures show some of the work in progress from the tutorial class I ran on Facebook. I built it step by step, posting pics as I went along, as well as answering questions etc.
Because I'm in the UK and with the time difference I actually stayed up all night showing you guys in the USA how to build it. My head hit the pillow at 7am (UK time) lol.
Work in progress on Kreoformer Sentinel with Kreo Sentinel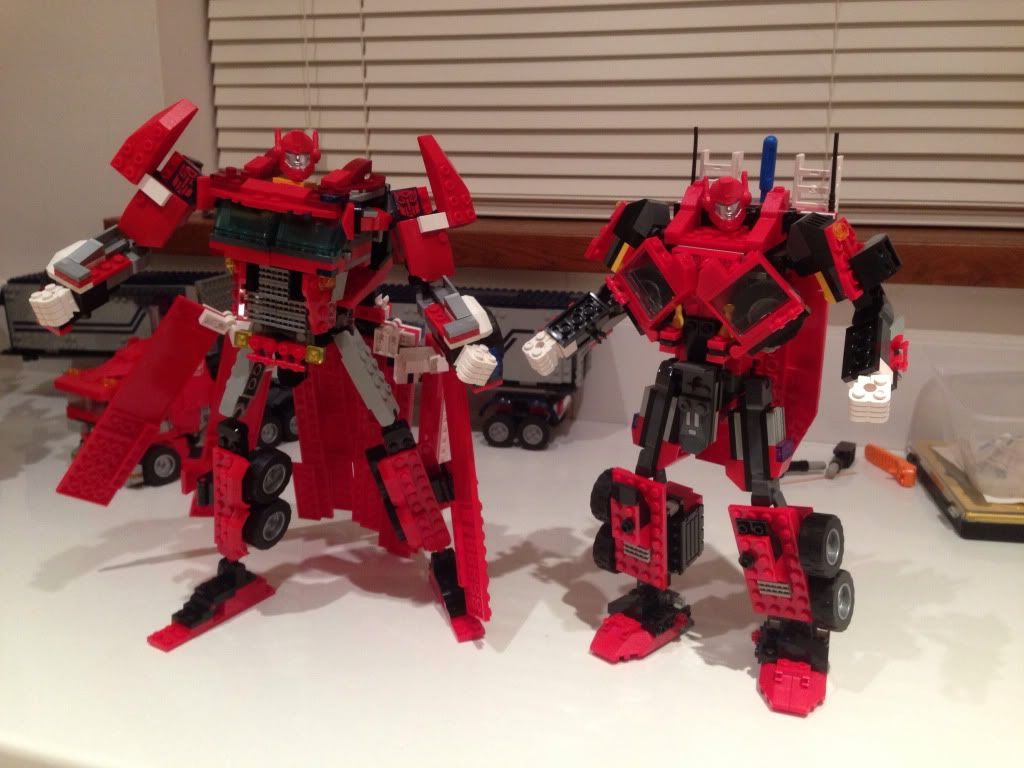 Pics from the Facebook build. I have literally about a 60 pics of the build, so just cherry picked some.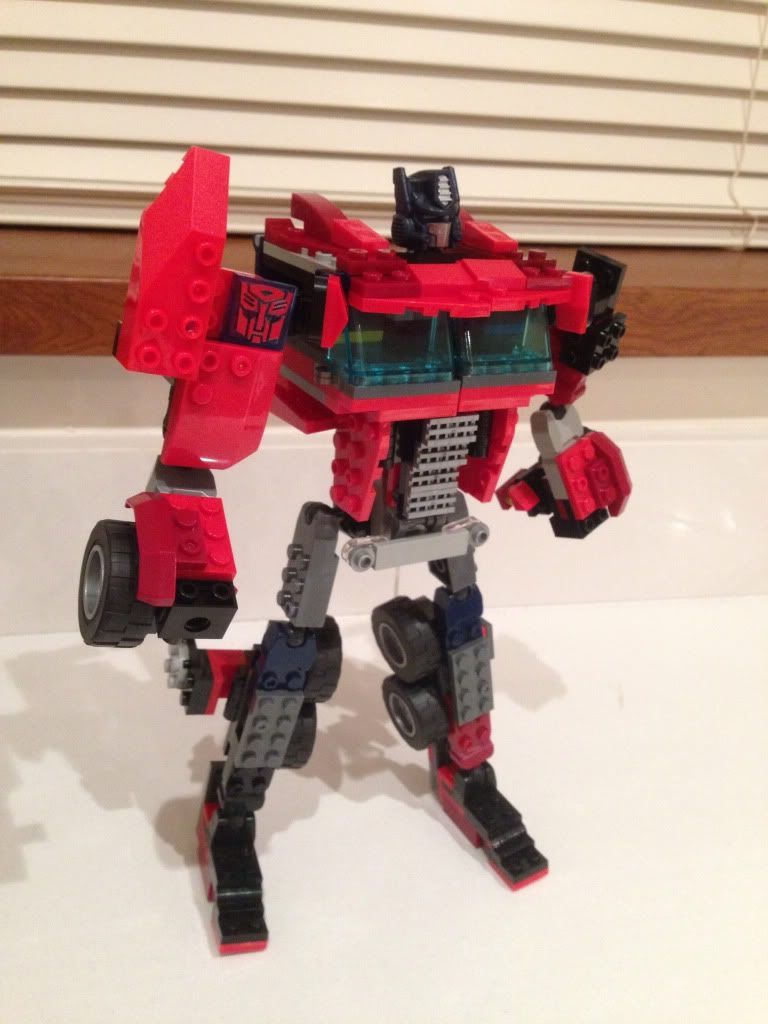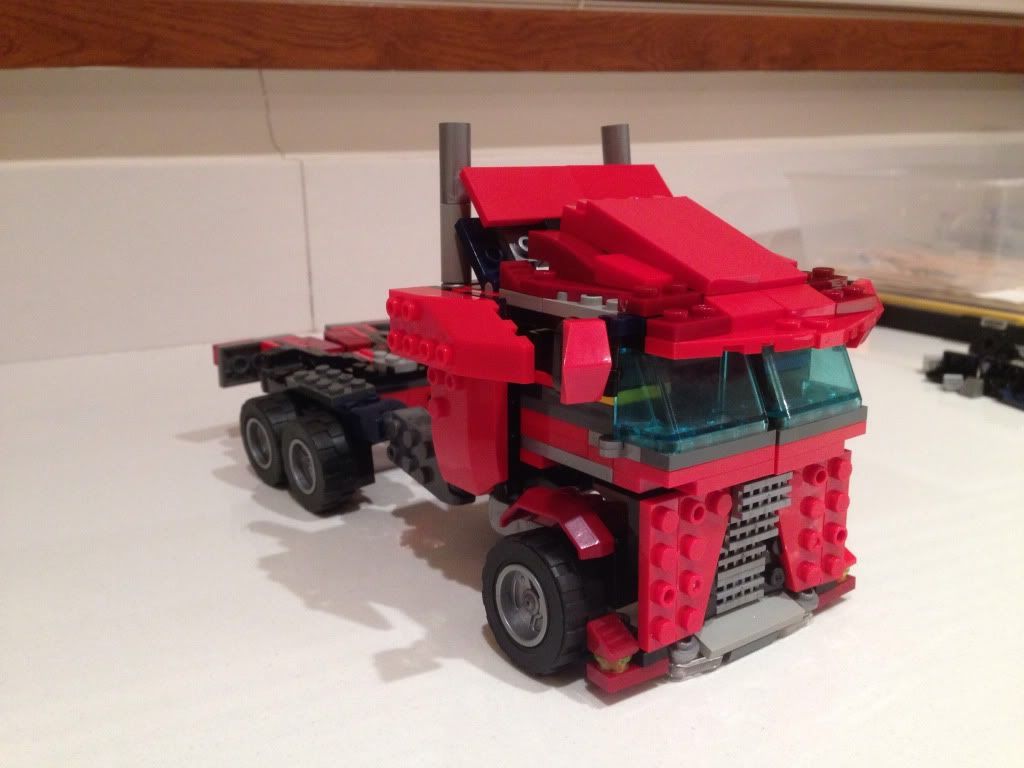 [/URL

[URL=http://s1081.photobucket.com/user/Stephen_McCartney/media/Snapbucket/4ABC8FE6.jpg.html]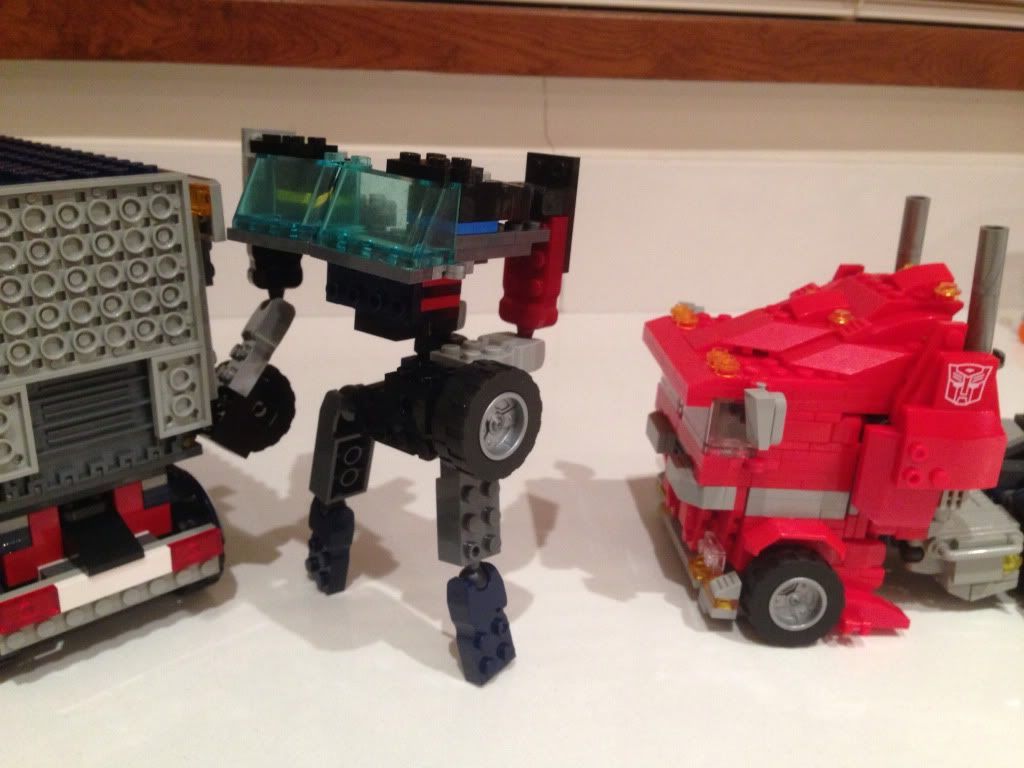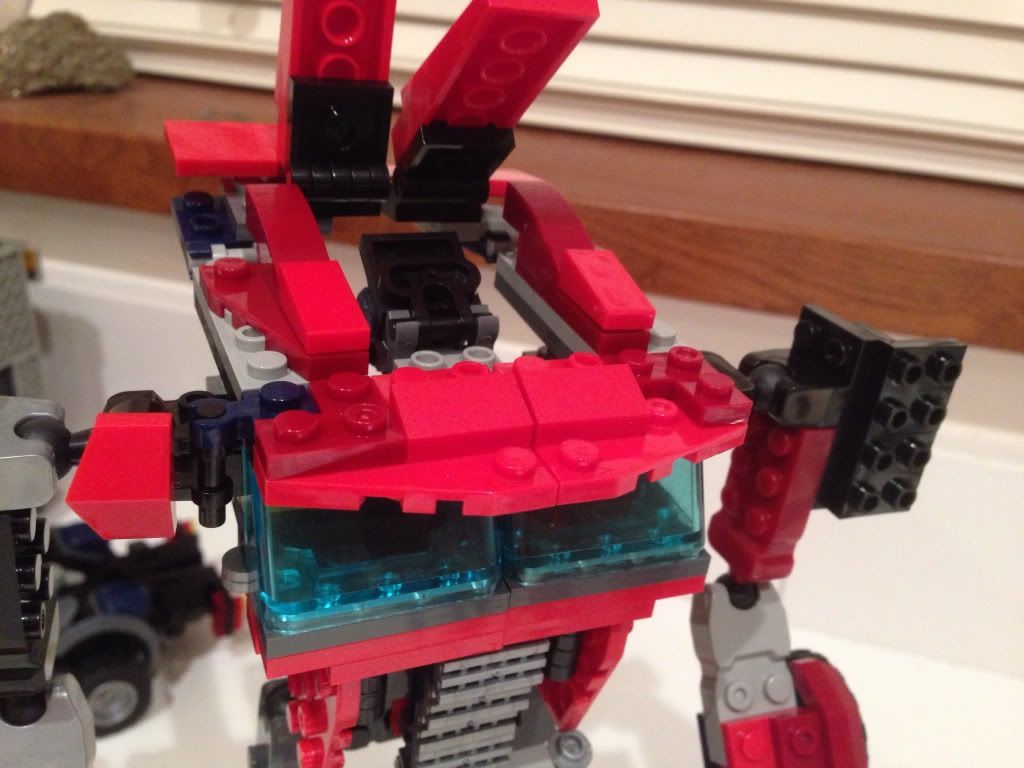 This shows how you can change a lot of the aesthetics eg type of wheel arches etc