what we have here, is a custom devastator that I've been working off and on for about a year (more off than on with a one year old and a three year old running around here haha)
It is MAINLY a repaint of a kind of KO from Interchange, it's a new mold, but it was obviously MEANT to be devastator, but it does have some added extras.
(note, this custom does not need Hook, nor do I have him)
I resculpted the head of Long Haul to look less like the optimus prime KO head that he originally was intended having for some reason.
I cut off the face of Scrapper cause it shared the same face as the Bonecrusher type mold. The face I put on him was from a road-bot style figure from dollar general that was a ford mustang (officially licensed too)can't remember the name brand of it though.
I also had to come up with a way for mixmaster to wear the mixer barrel on his back like a backpack, so I made a mounting post on his back for it. I also had to fill a recess in the mixer tank holder for the dual laser thing to post in above his head. (the dual laser is actually from a KO devastator itself).
Devastator himself also had to have a major facelift. He had these uncharacteristic horns on his head...they had to go, but since it was a cheaper figure once I sanded those off, I found out the head was completely hollow,...so had to back fill over the holes left by taking the horns off.
I Disassembled everything, and gave it a good plastic primer coat. Then gave everything either a coat of the most awful purple in existence, OR a pretty cool looking slime green coat. (both of which seem to match up pretty well, I think) then I hand brushed all extra small purple, black, rubber, red, and silver details.
OH! and I almost forgot,....I had contacted Reprolabels.com to see if they could do me a custom order of the original devastator sticker sheet,...just up-sized one and a half times....and they did,...and they look beautiful! I can't thank those guys enough for doing that! sure it cost me a little extra to get them up-sized,...but YOU have a look yourself and YOU be the judge.
so without further ado....I bring you the first full custom work I have ever attempted DEVASTATOR!!!
(you can click here to see my full gallery too [including some before-it-was-finished work]
http://s1293.beta.photobucket.com/user/ ... n/library/
)
Scrapper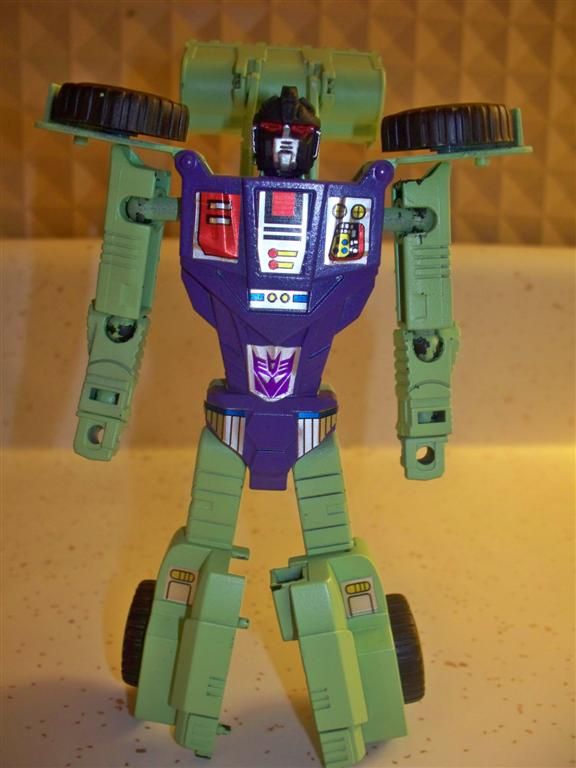 Bonercrusher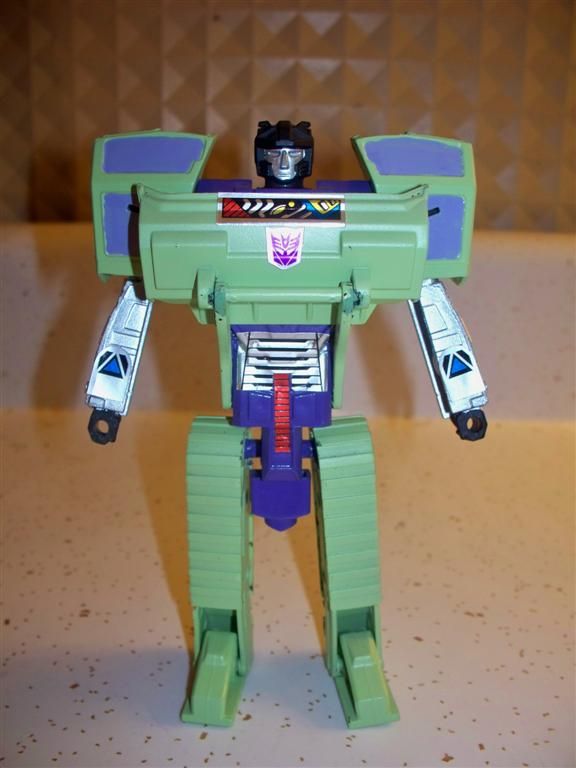 Long Haul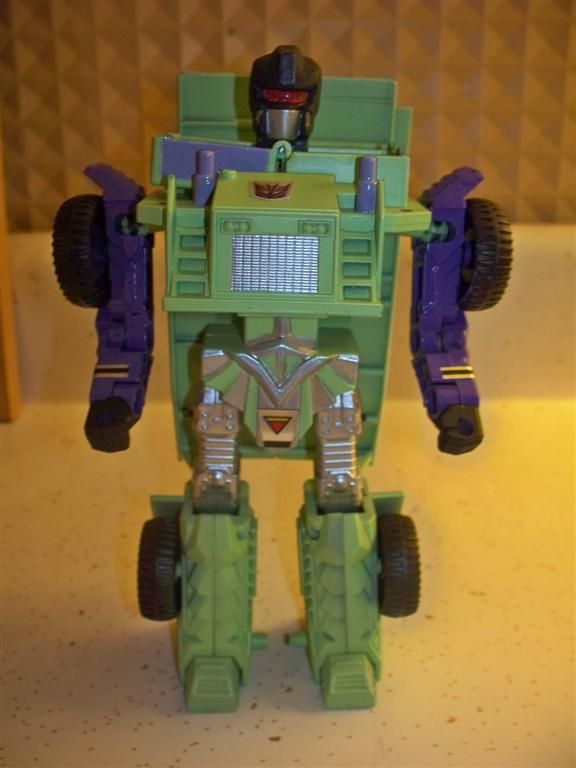 Scavenger
Mixmaster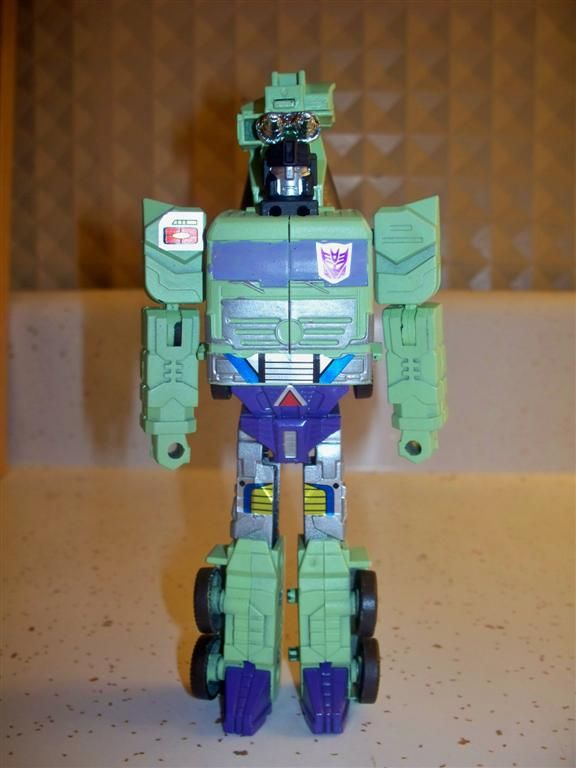 Devastator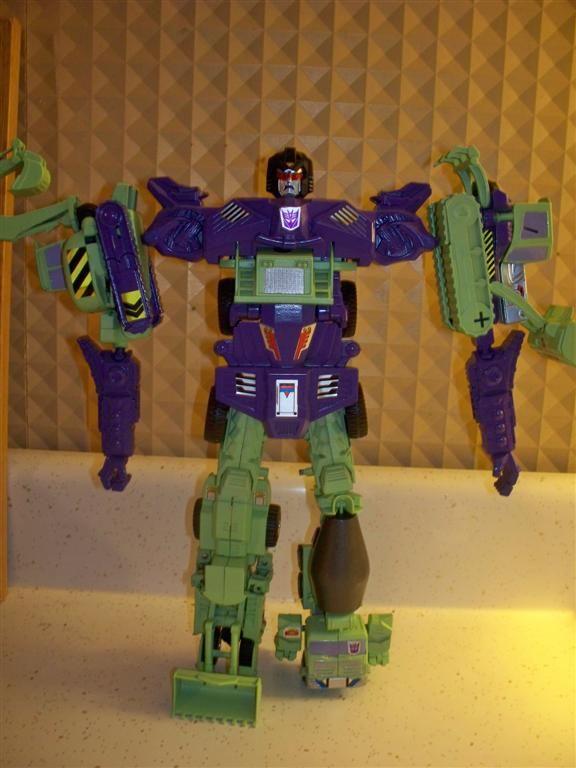 some size comparisons