Hey everyone! I'm willing to bet there's a ton of you out there like me who had a ton of bumblebees just like me. Well it's time to do something about it!
I've done three extremely low key customs that are easy to do for anybody and can make great use of those extra bumblebees you have in some random drawer like I did.
So let's get started!
First up we got pre- Beast Wars Cheetor! I've always loved vehicle mode beast wars characters and this was one easy way to get just that.
I used:
-HFTD tomahawk's back of head/ neck/ neck joint.
-Generations Cheetor's face
-slightly moded arms from Generations(?) Bumblebee
-DOTM bumblebee's body
painted the chest to resemble the beast mode head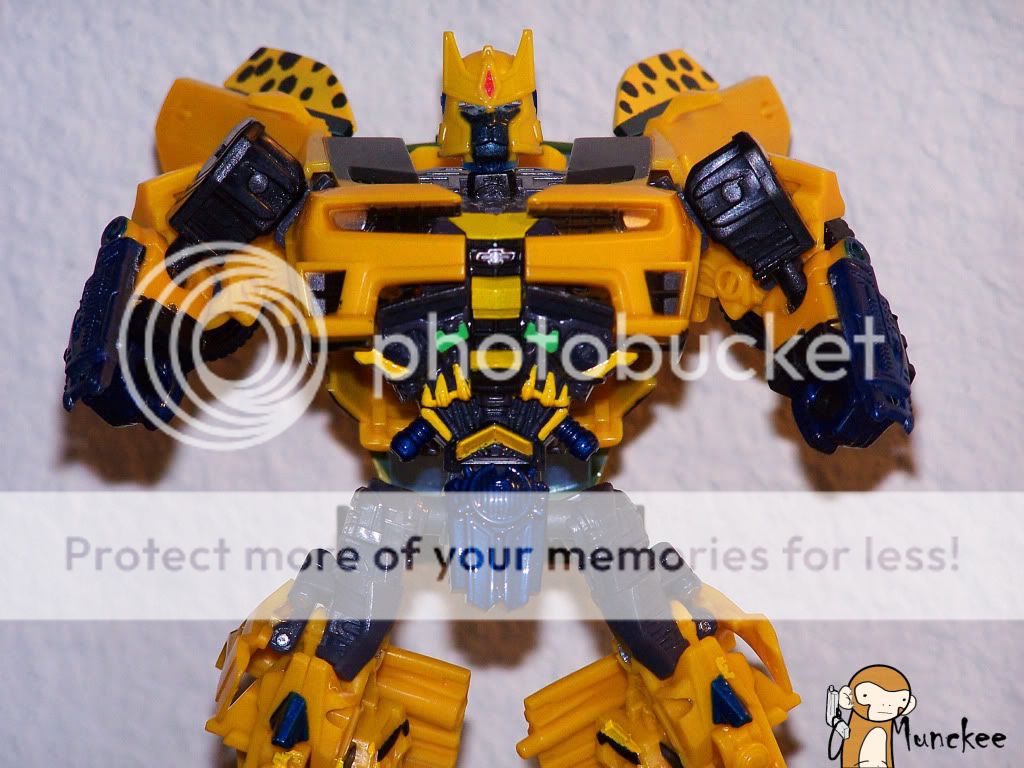 And here is Movie-Verse Cliffjumper! finally one with a new head
I used:
-Toys R Us 2-pack Hoist's head
-ROTF Sideway's feet to buff up the slightly moded arms
-HFTD Battle-Blade Bumblebee's body
And lastly, a really cool little upgrade to that meeeeeeeh of a figure Nitro Bumblebee. Actually turns him into one of my favorite BB movie sculpts!
I used:
-ROTF bumblebee vs. soundwave 2-pack Bumblebee's head
-Side-arm armor from DOTM Bumblebee to slightly buff up the arms
-DOTM Nitro Bumblebee's body
slightly moded those big hood parts that stuck beside his head. Cut them and glued them to the upper front wheel areas and now they flip backwars creating a pretty cool look. Here's what it looks like from above.
And there they are! Hope you all enjoy making some fun use of your extra bumblebees!
peace!