In a giant plot twist, freelance and fan-favourite Transformers artist Nick Roche was announced at
DICE
, the Dublin comic convention, as the artist on a Marvel Death's Head II one-shot comic, written by Andy Lanning. Last February, Roche had
tweeted
an image of the robot bounty hunter, asking for an artist position - check out the image, coloured by Josh Burcham, below!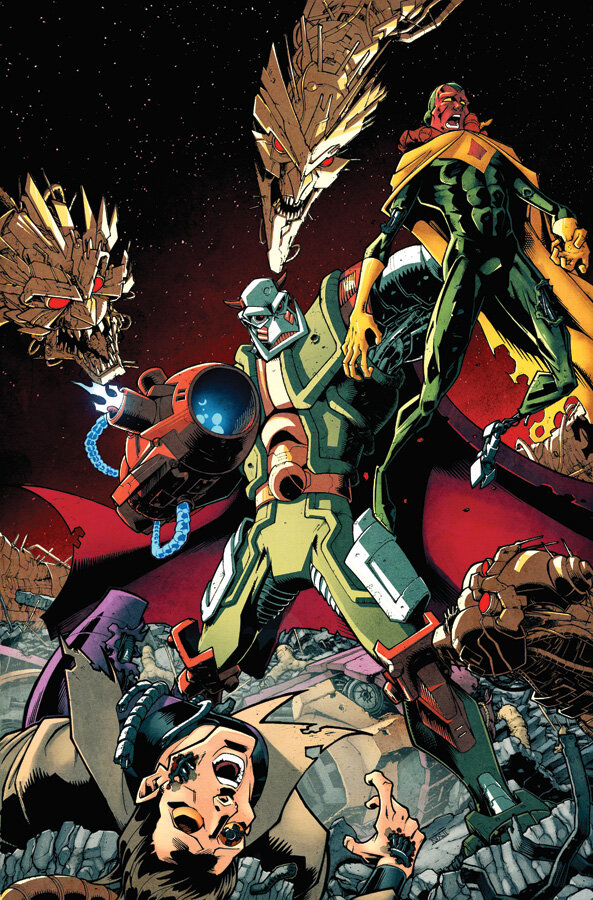 It was announced at Saturday's Marvel Comics panel that Nick Roche will be the new artist on the new Death's Head one shot comic launching in early 2014.

Roche will be joined on the book by writer Andy Lanning and will be released as a one shot in early 2014, possibly as early as February with the book marking the first time Roche will have worked at Marvel.

The book will be making use of the second iteration of the character Death's Head II.

Launching the book, which was originally at Marvel UK is part of a planned phased process from Marvel to import the UK properties, long dormant to the US.

In an ironic twist, Roche made a twitter appeal in February asking to be put on the book.

Once more concrete details are given, we will let you know.