Okay, I haven't been completely active as of late and to be honest, I've been hiding about 6-7 customs from everyone. I have this crazy project in my head and when all the figures I've ordered and all the painting gets done, I'll unleash them all. For now, you guys are just getting this from me
I had RID Wheeljack in my head for over a year, and one night last month where I wasn't particularly sober, I finally was able to piece it all together! Chromedome is traditionally brown and red, but brown wasn't really doing it for me. I switched it to a bit of a darker yellow, and I think it does the job!
Chromedome and his wheels. They are just so lovely and iconic that I had to put them in his MTMTE custom. The inner wheels are from Kre-O Jazz, glued to the wheels of Wheeljack. The outer wheels are from some lego vehicle, I cut 4 of the treads up and encircled the jazzwheels. The pipes are a mix of lego and green stuff, while the exhaust for the pipes come from missiles of a Athene Palace Gundam. I think most people are wondering where the heck the head is from, and that is from FoC Jazz - I green stuffed a faceplate, ears and the headcrest in order to make it more Domey.
I'm waiting for the paint to cure and what not before I transform him into vehicle mode. The vehicle mode is bangin, there's something about the Autobot headcrest on car's hoods that just undress the eyes. Thanks for the support!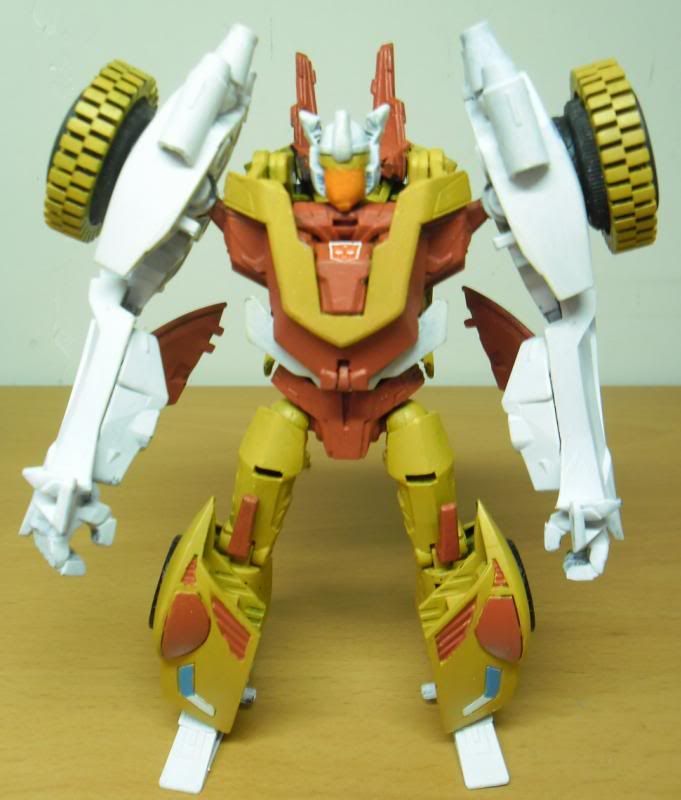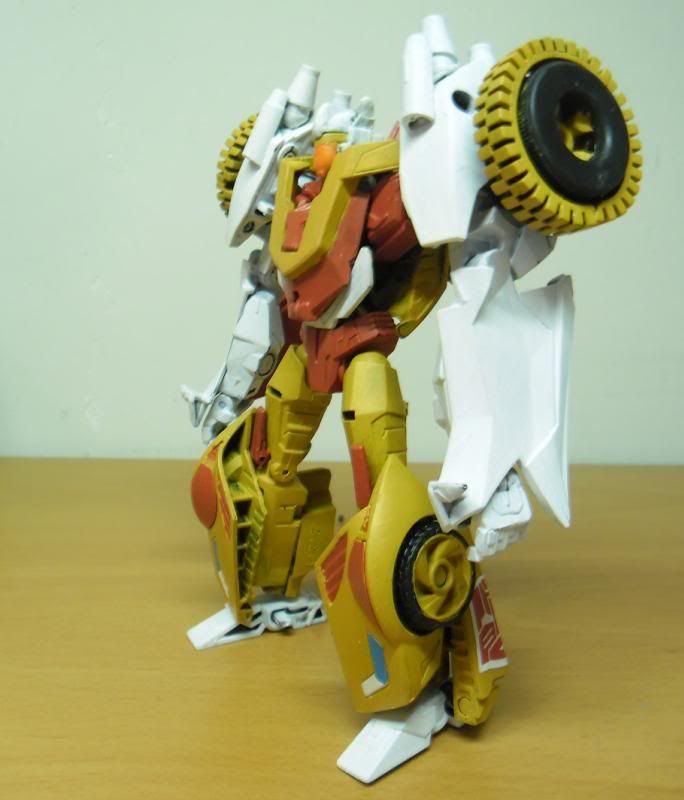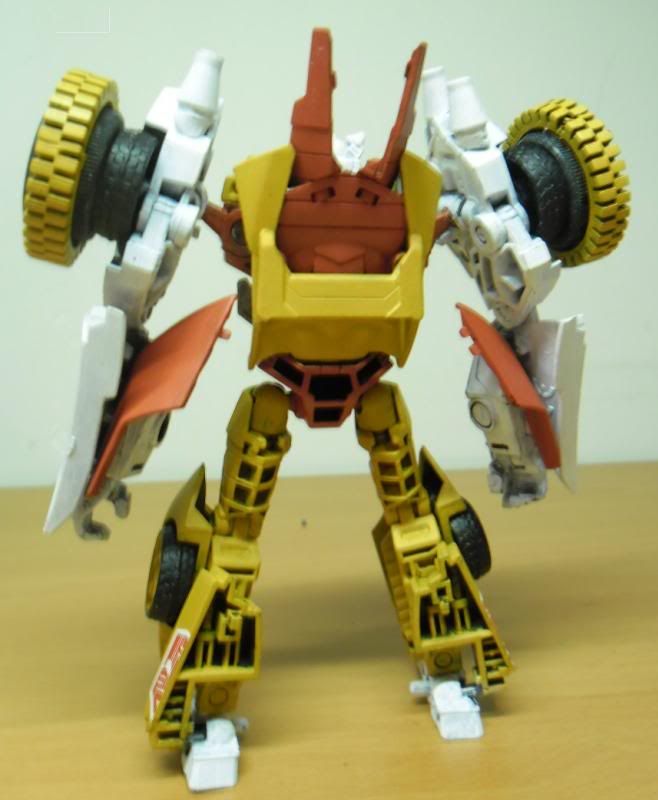 Update;