New Requests:
DeadMetal
Justicity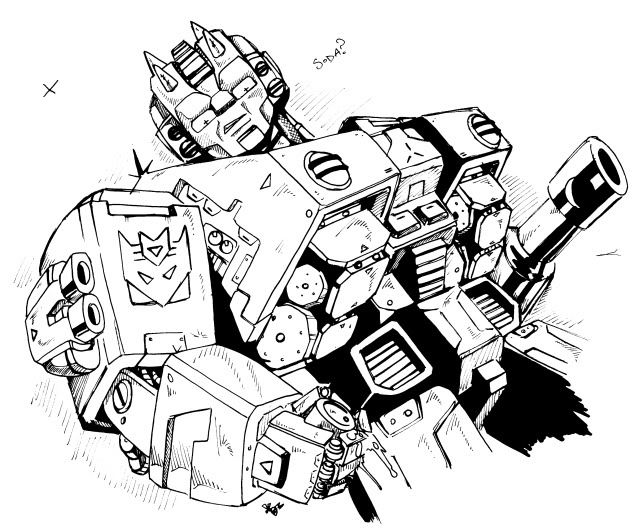 Lorekeeper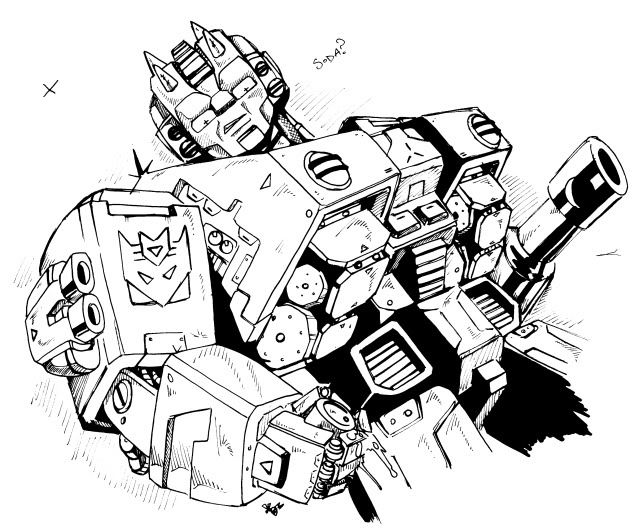 Namey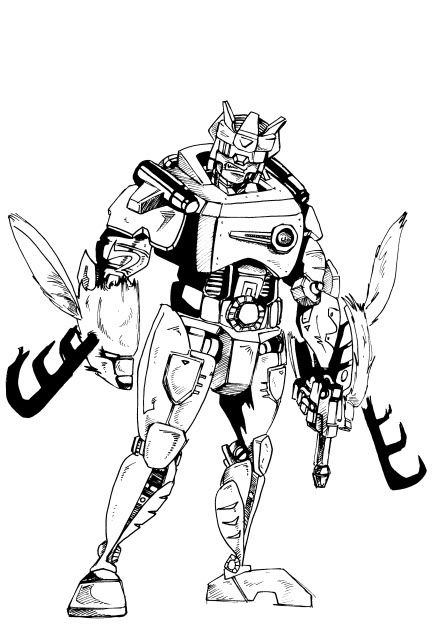 My Original post:
I have been playing around with a cute style of drawing transformers and it is lots of fun-plus its really really quick-so in the interest of further study i was thinking i'd draw some pics of the users here-I know alot of people have some idea of what their user name would be if represented as a tf.
S if ya all wanna post up ur name (t might be slightly different in character), alt mode, accessories (if important), and a little about personality (and please dont everyone write "raving psycho")
Oh and please dont give me a list of what g1 characters it looks like, i kinda wanna create it from scratch-if u want a mouth guard alla g1 prime thats cool-but please try to limit that ****.
Here are a what i got so far-there are lots more to come
Here is myself, the grim squeaker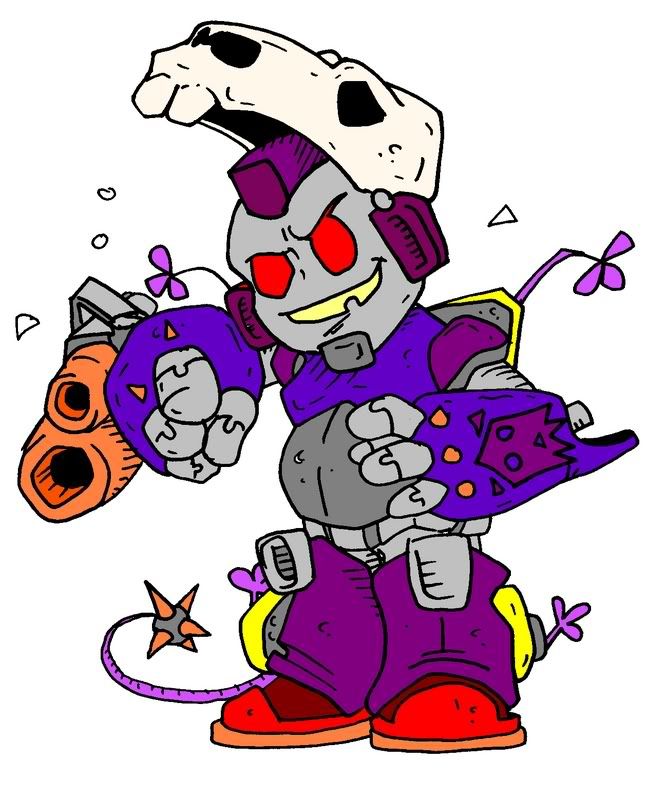 And here is Original Sins original name Venemous Prime-or as i like to call him "Mr. I'll finish my pint and then I'll kill you"
Prediprince
And Optimus Frimal (updated)
justicity
DeadMetal (updated)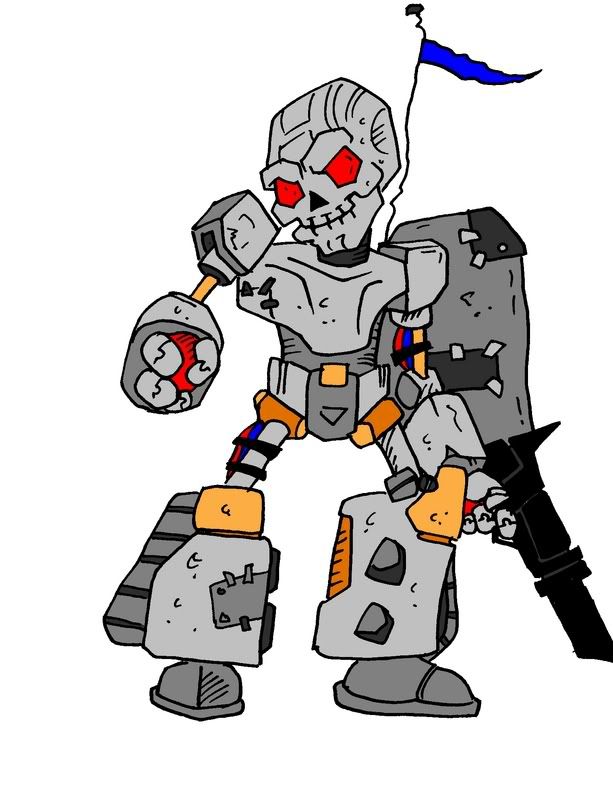 NemisisHacker
And MasterBlaster!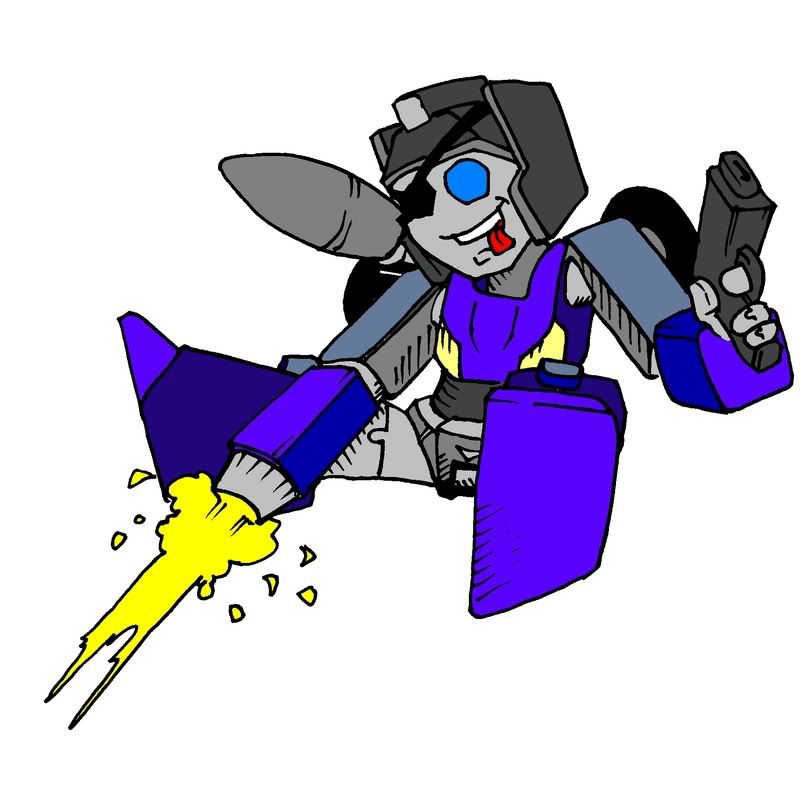 Zombie Starscream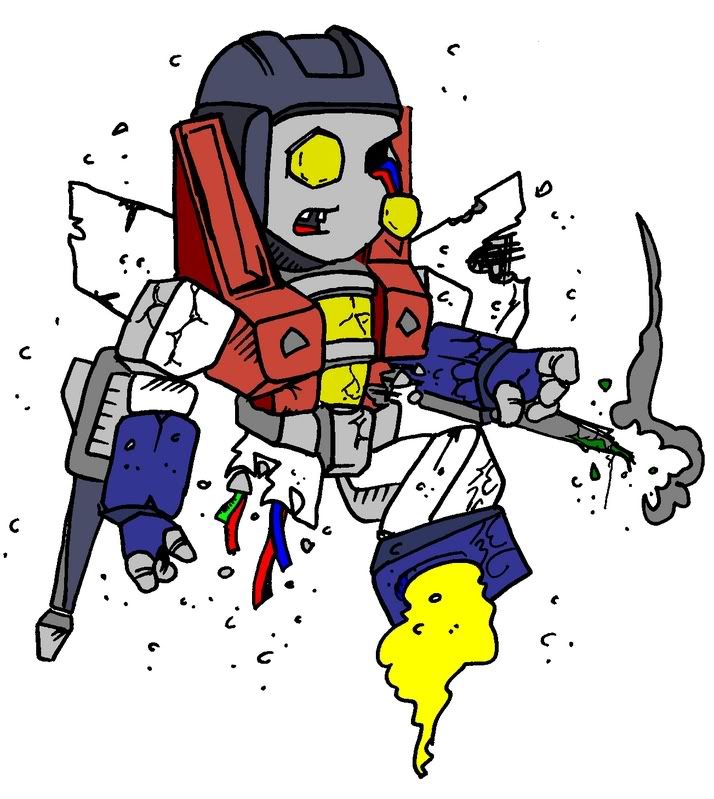 Osiricon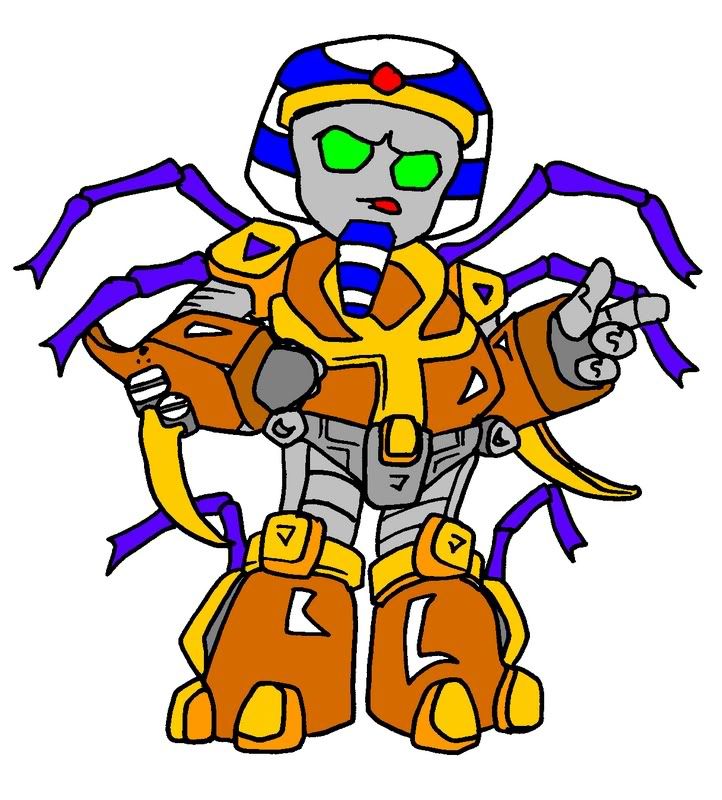 Obvious Prime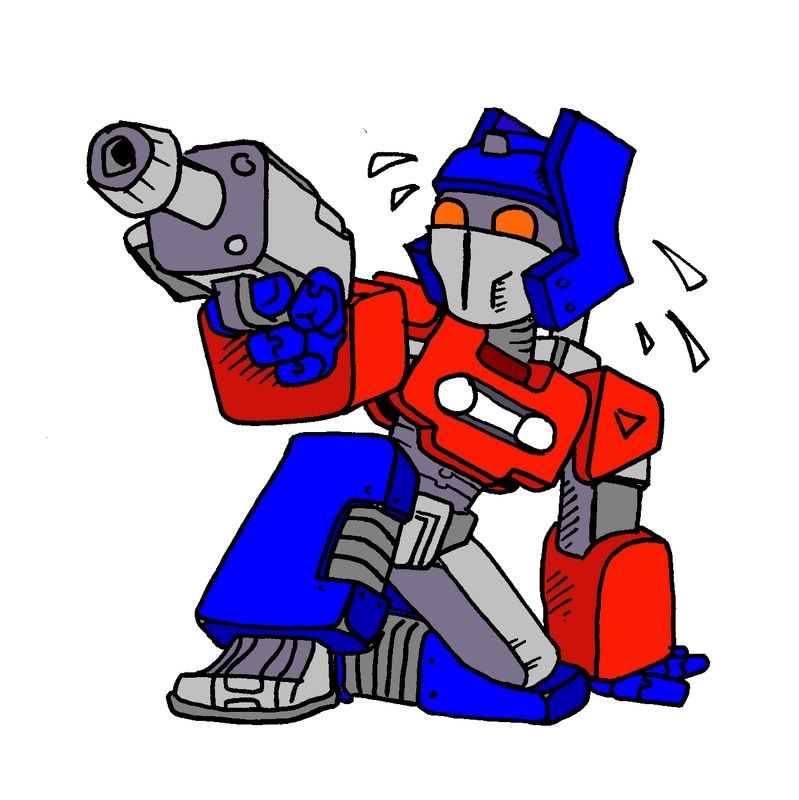 Mulla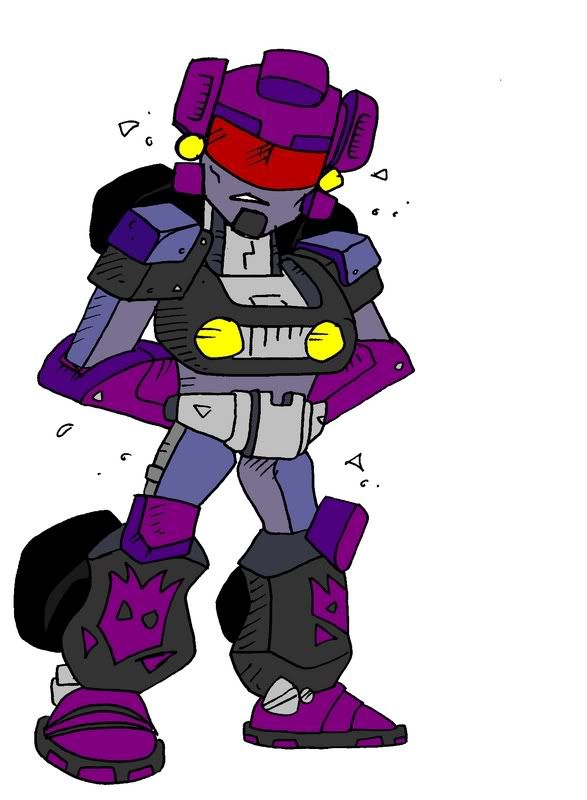 NightRaid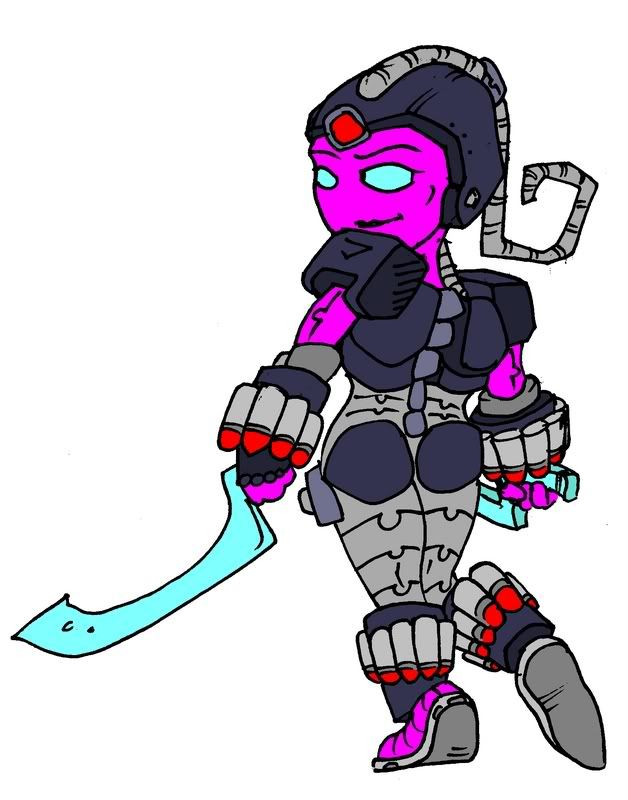 Sunstar
GutterBunny
Stark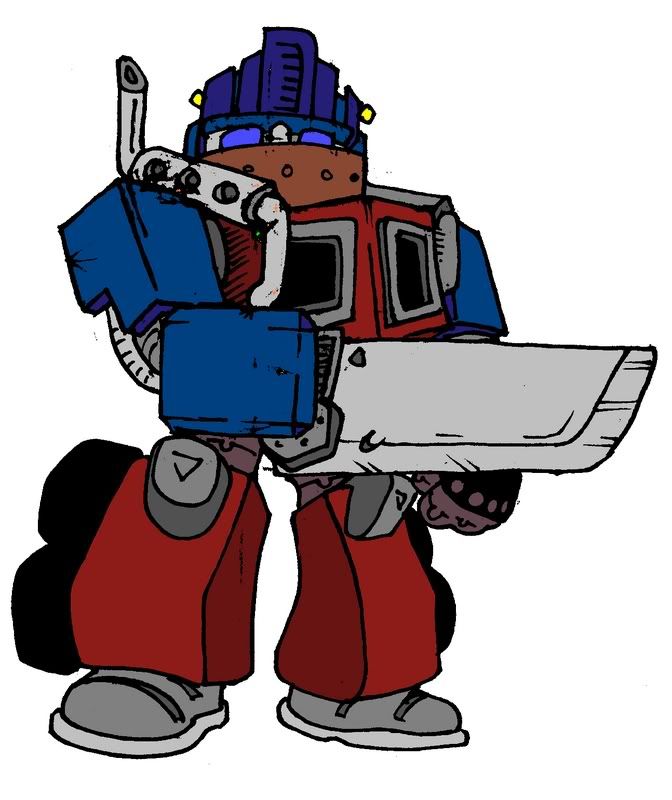 Spydar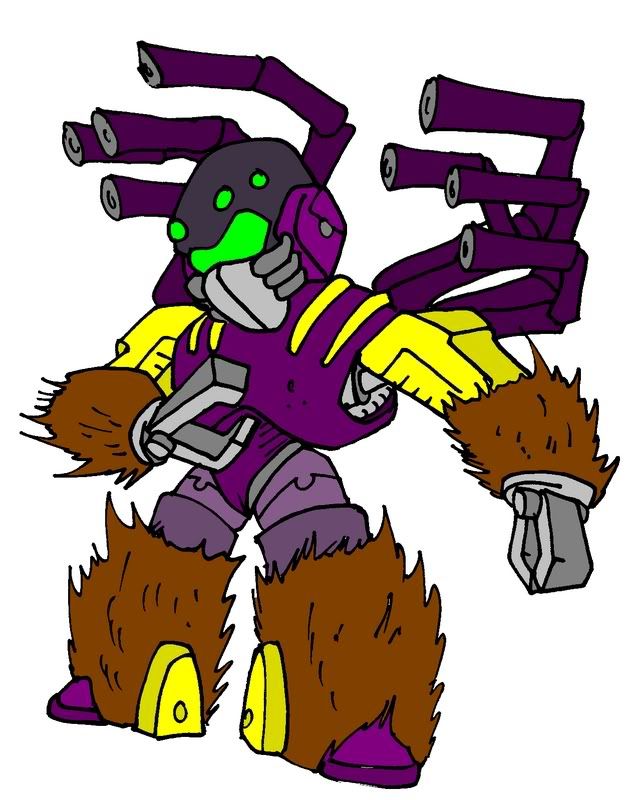 Jin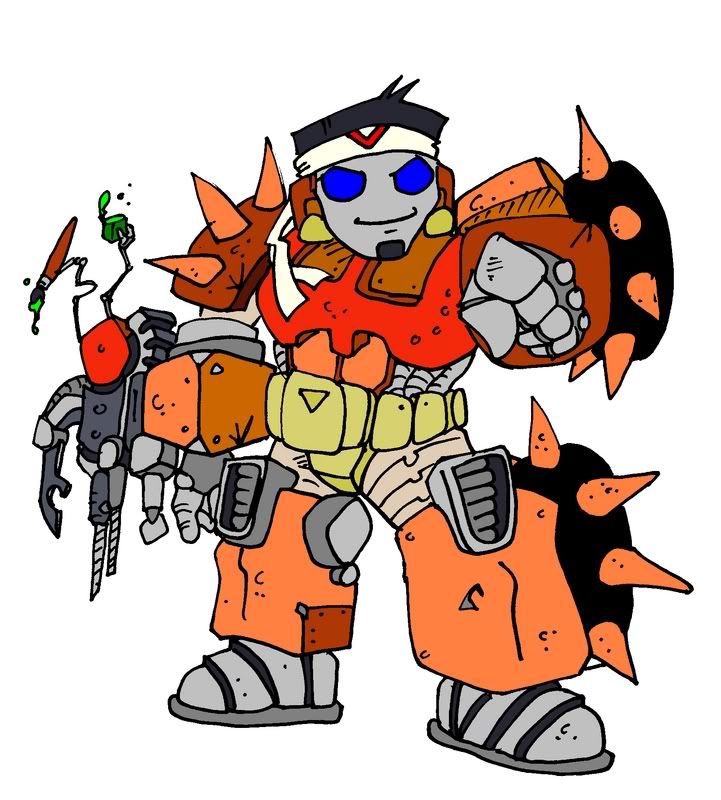 and one for Sparky!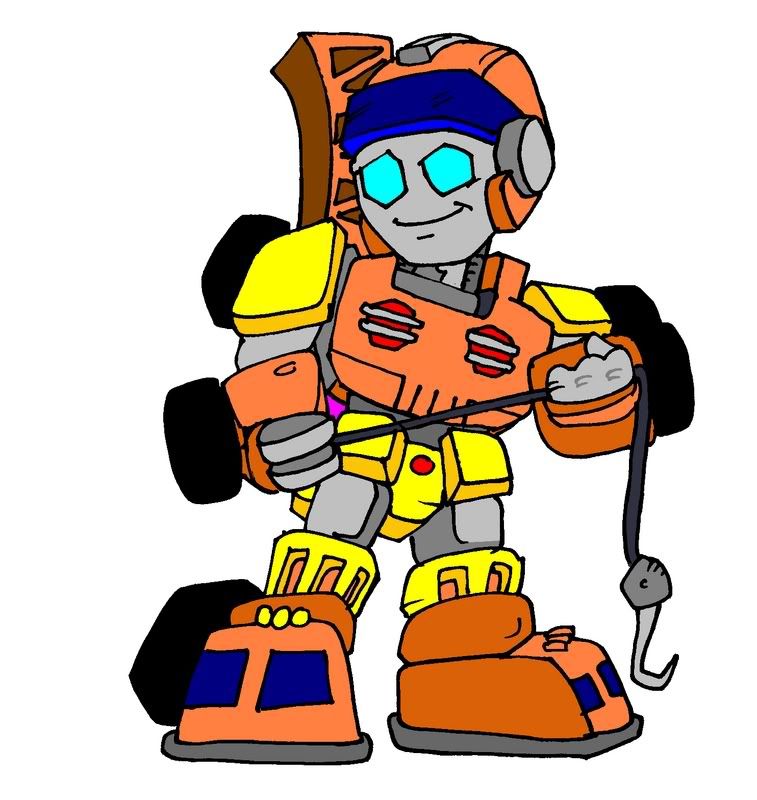 Sherade
Avada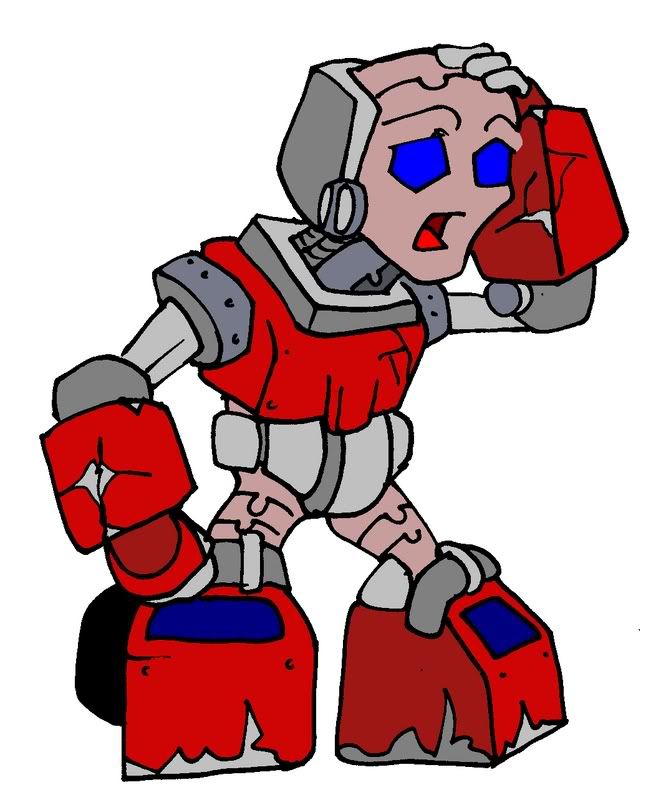 Darkflame
Cujo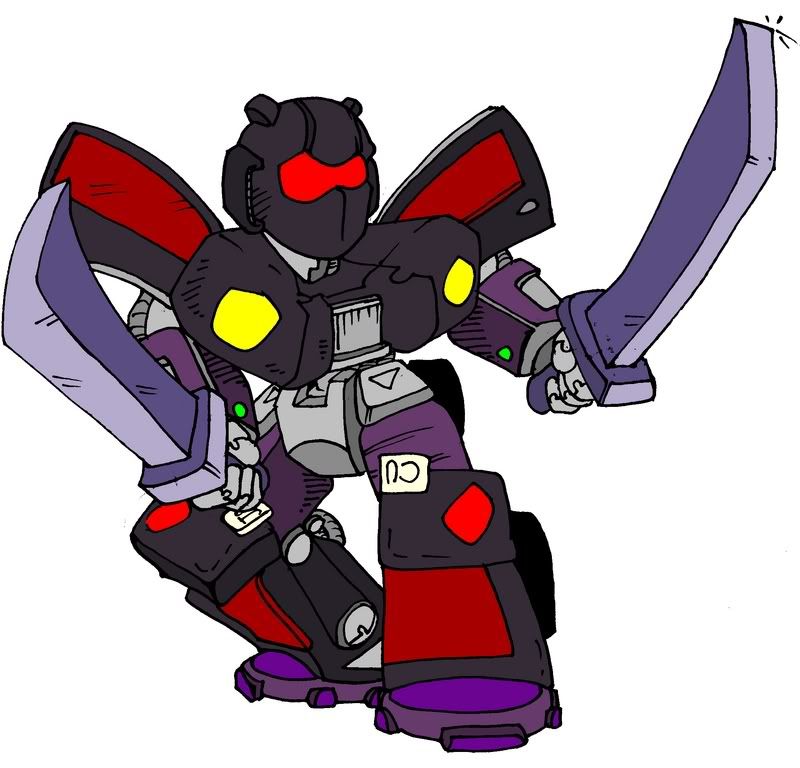 Co-Med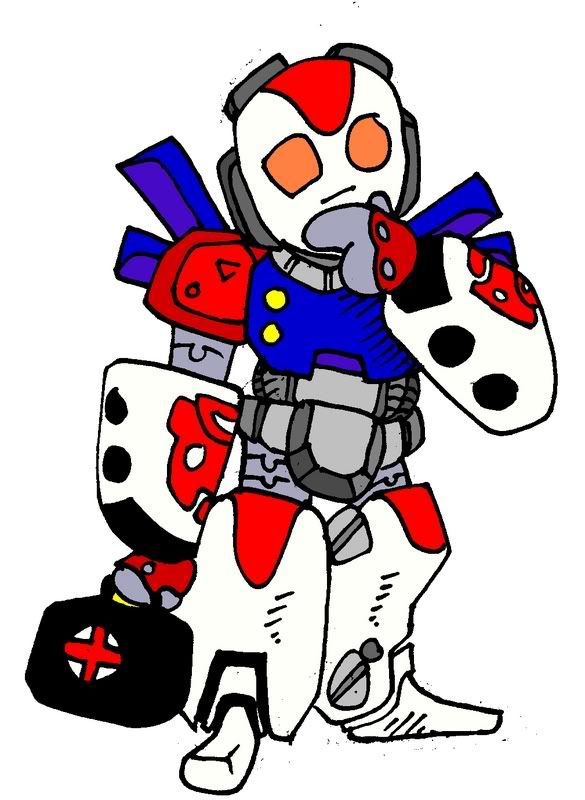 DragonSlayer (a bit light on design work, but i was messing with the shade)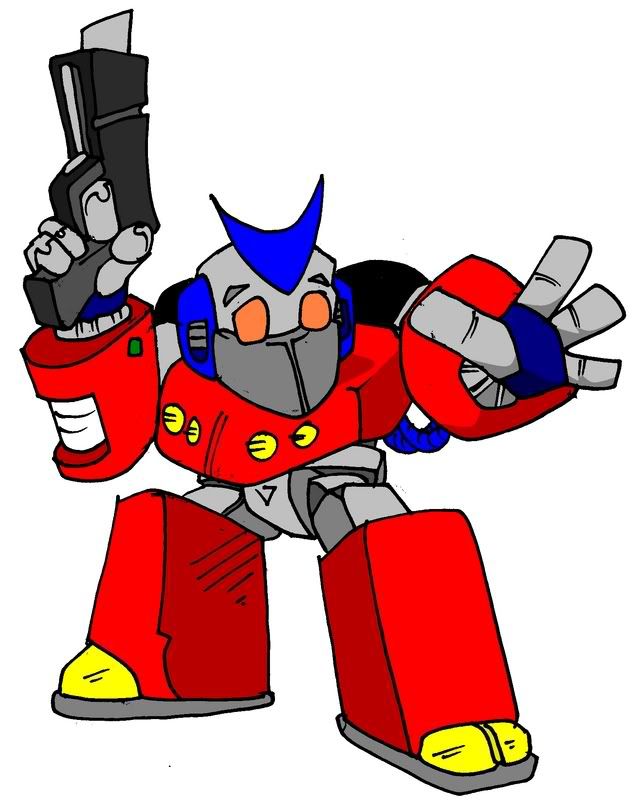 DTM
And Kaijubot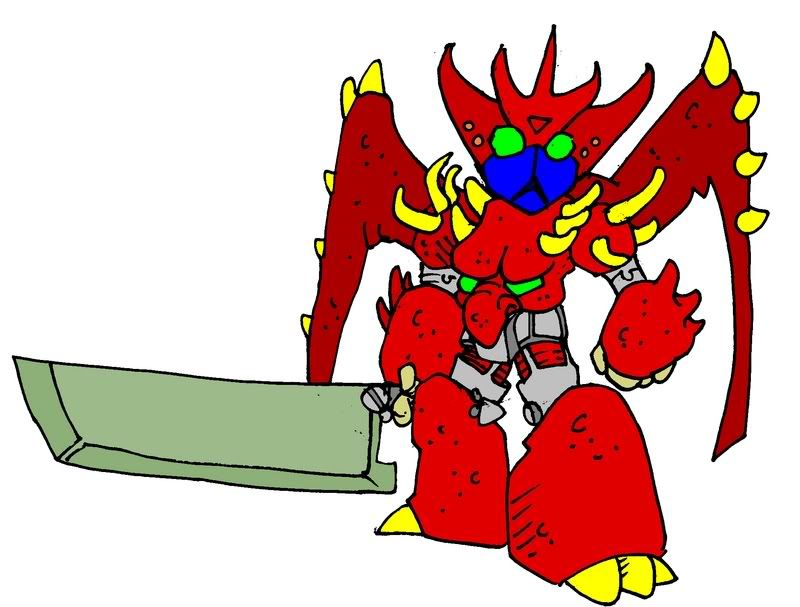 Namisis Cyberplex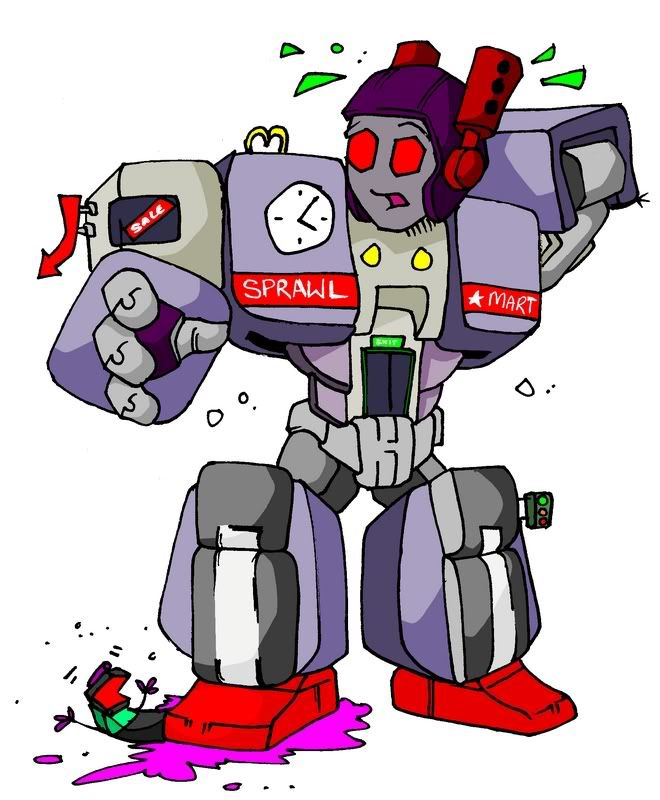 Fender Bander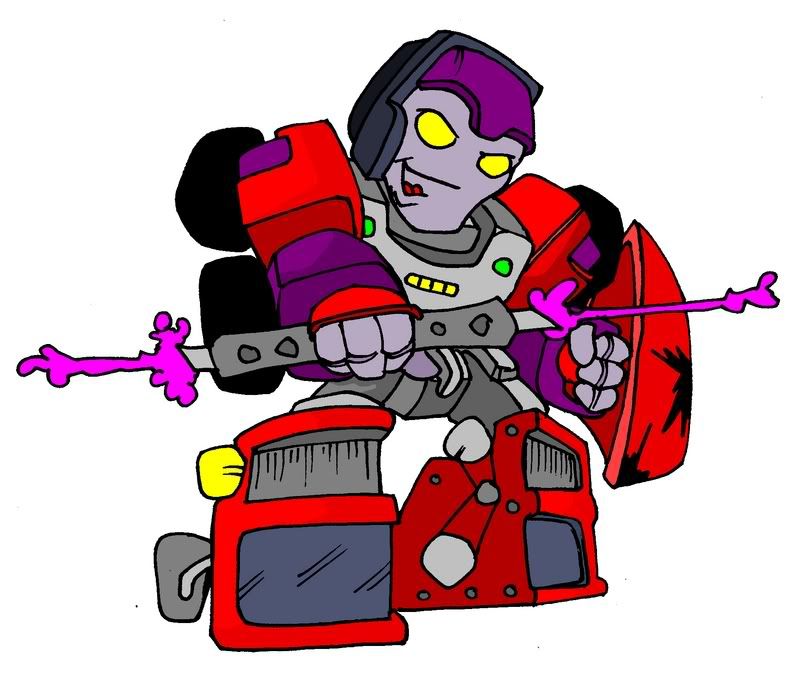 And in blue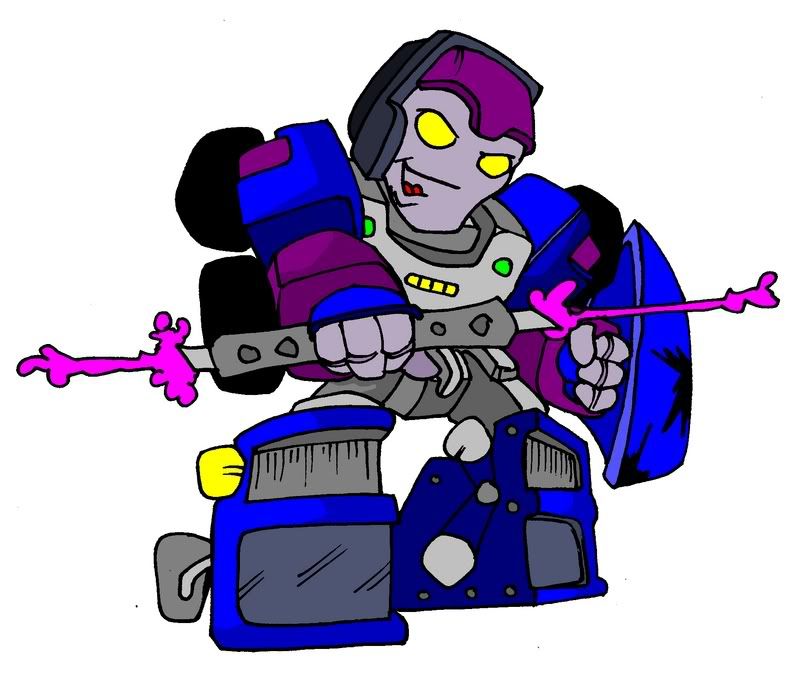 Charger
Snarlus Prime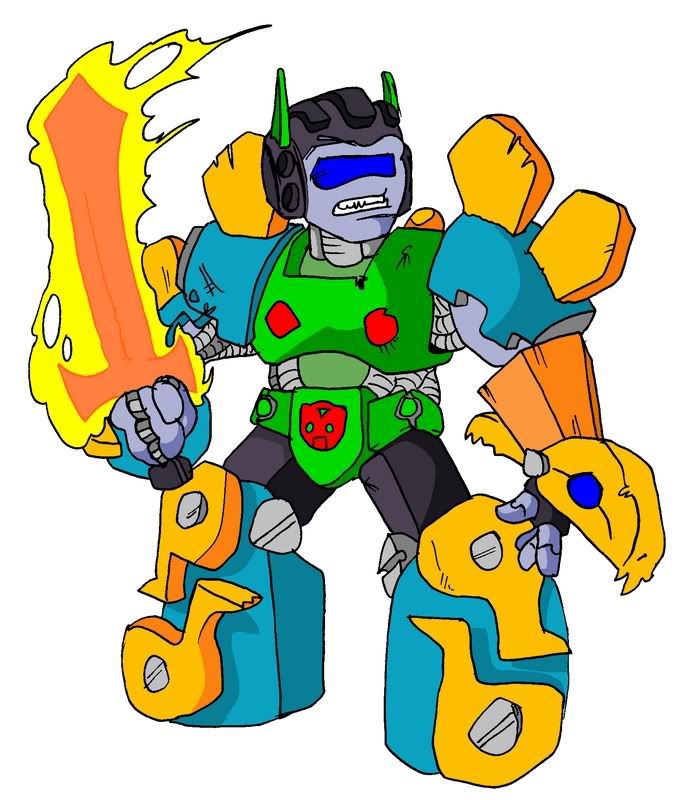 Transfarmer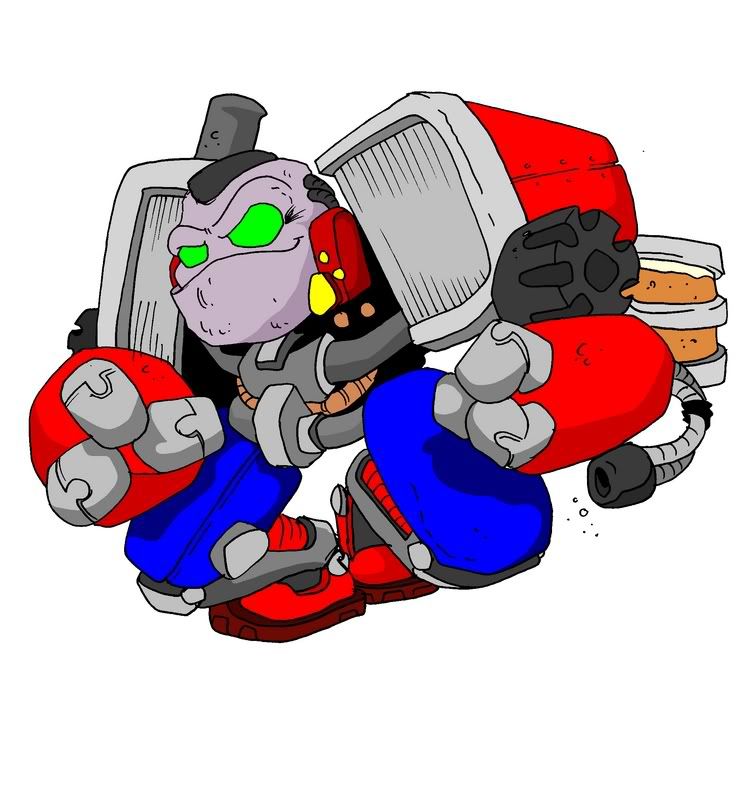 Whammy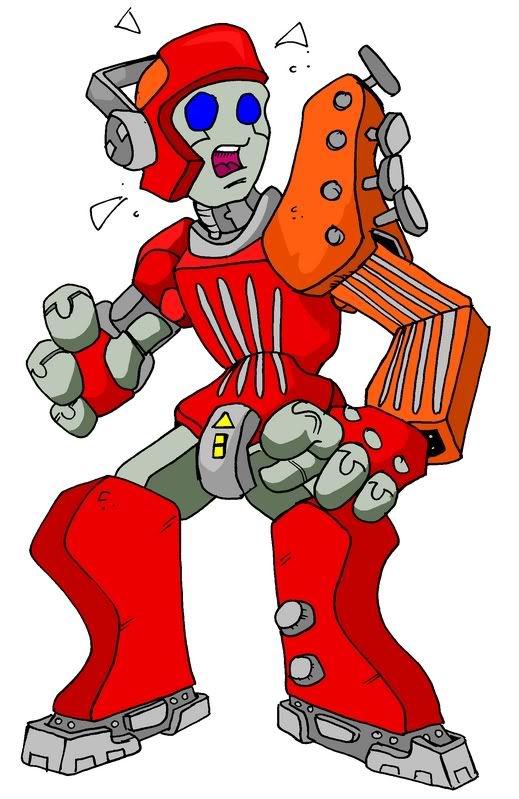 Triclonia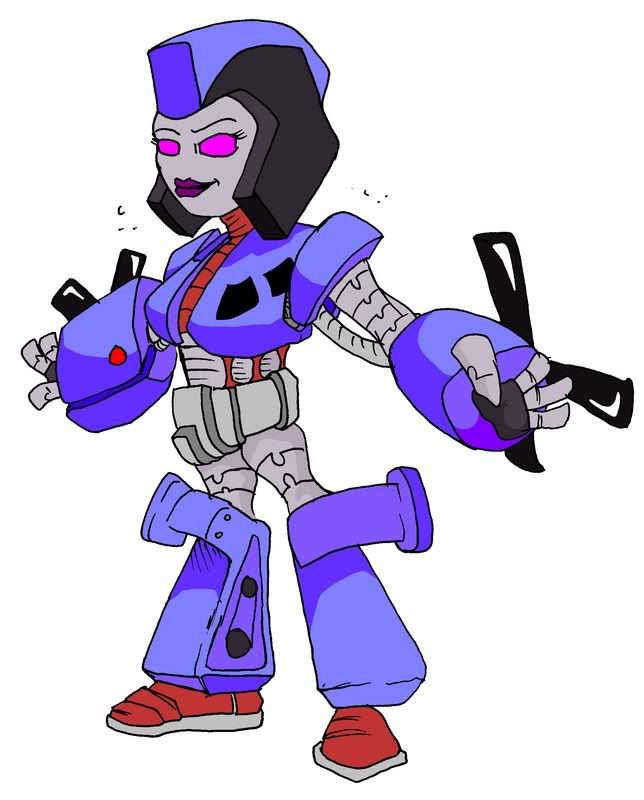 Pariah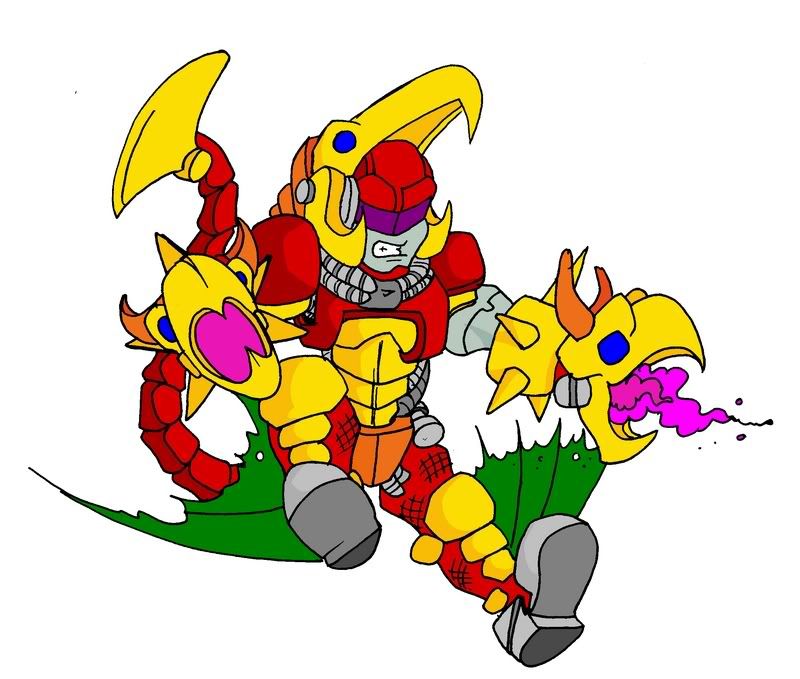 Sigma Vortex
Horrorscope
Shockticus
Siren Prime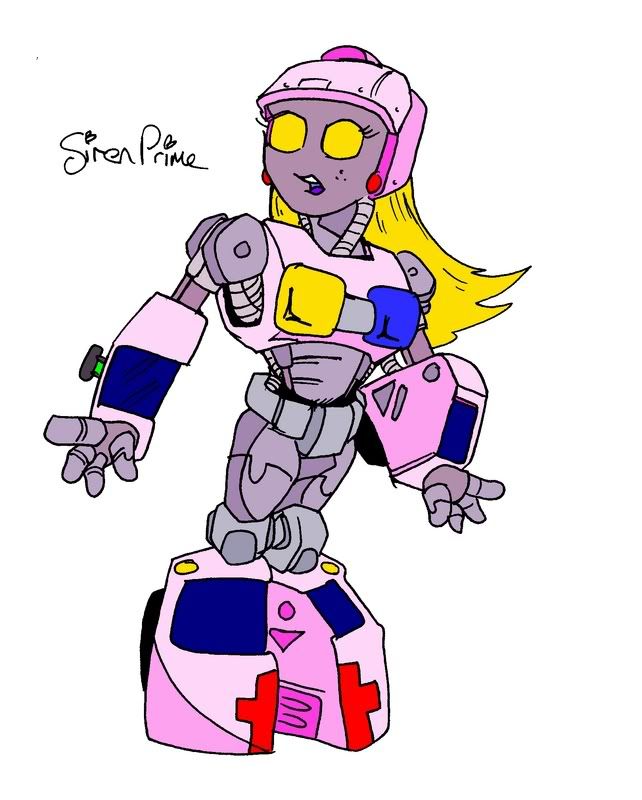 Bones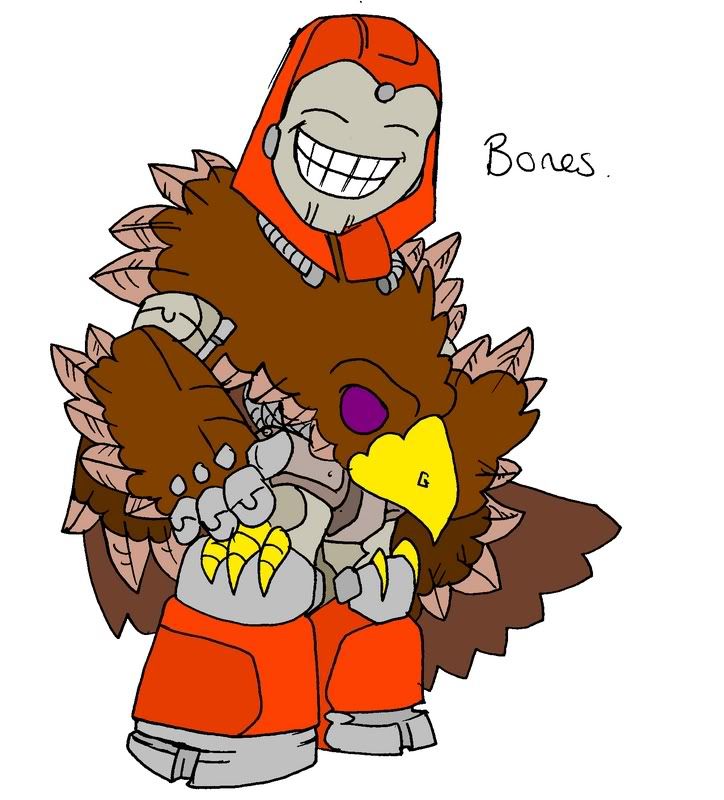 Blacksound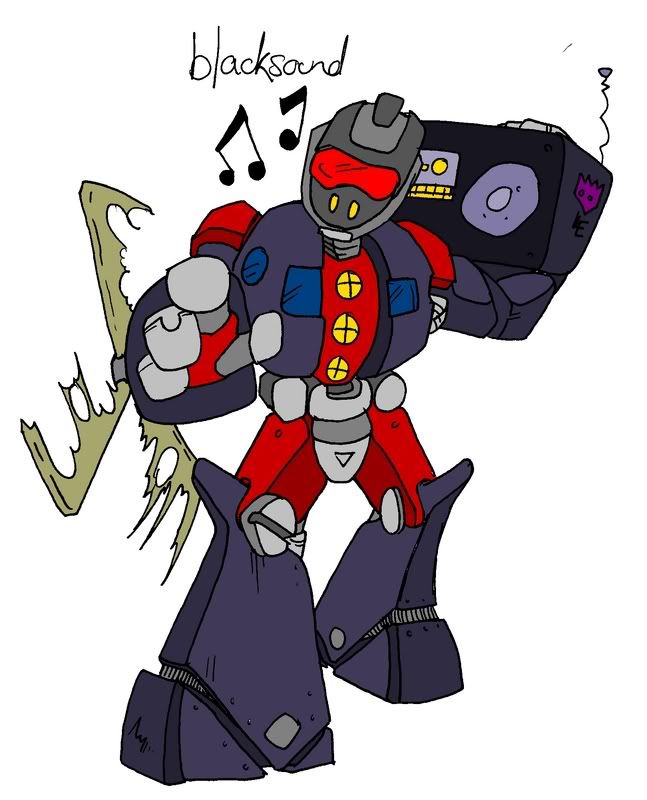 Dispensor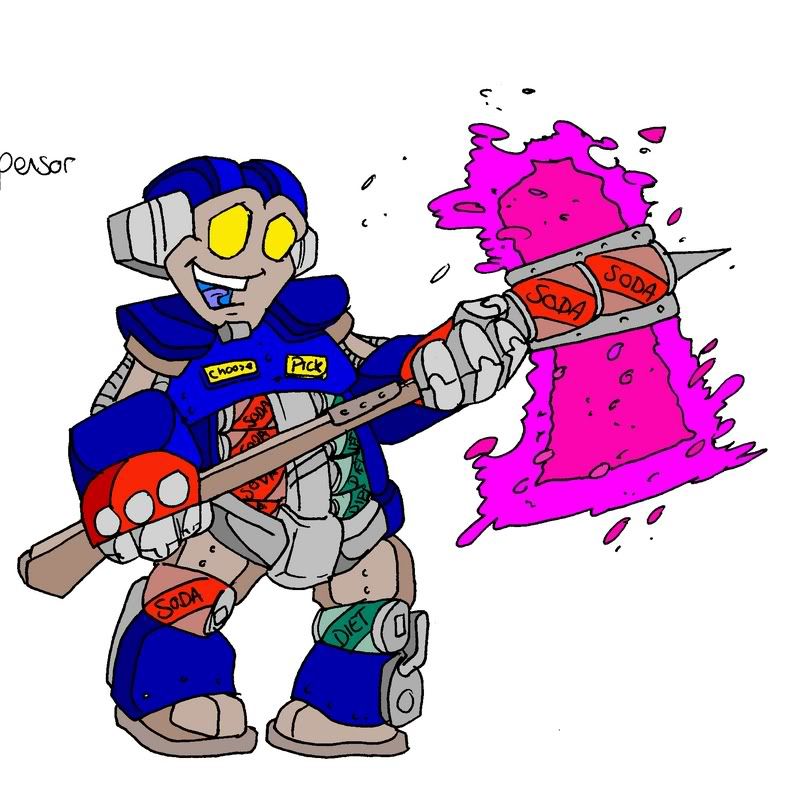 Majintick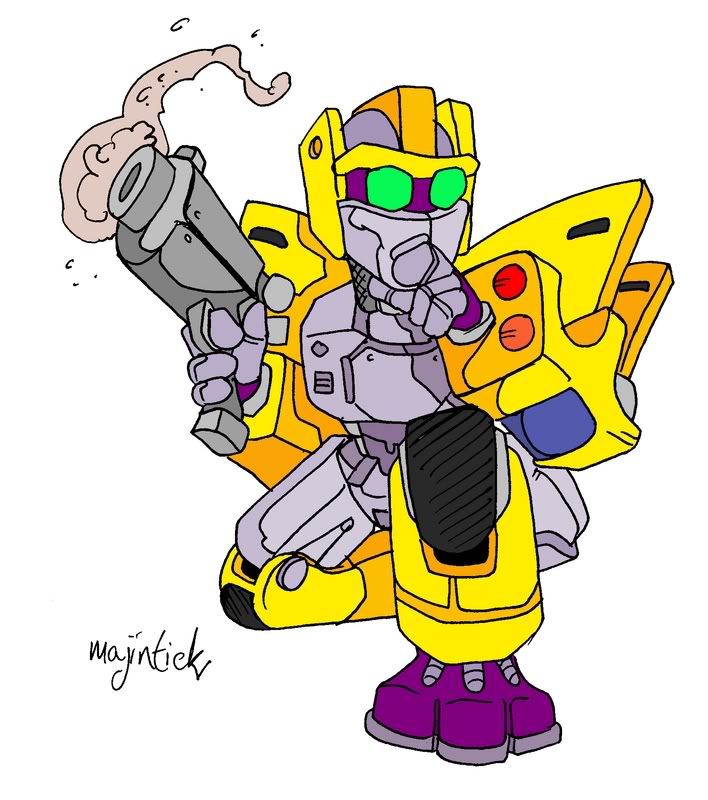 Airlift
And a COMIC!!!
Here is a tiny one called Shock-Blasted

And here are some templates to help you all make ur own masaterpieces! Just print em out and draw over em!