I may not have Fort Max, Scorponok, or any of the real holy grail TFs, but I feel my collection has come along to the point where I feel it's good enough to share with you guys. Well, OK, I technically have a Fort Max, but he's a $5 miniature KO.
Unfortunately I have no large display area, so everything is stored and comes out for photos and temporary display. We'll start off with some recently-taken photos of my G1 Decepticons. Piranacon came out a little mis-matched; I just got Overbite and am still missing Nautilator, so it was the first time I have ever had enough Seacons to put him together and I think I mistransformed him a bit.
Also please join me in a moment of silence for my Transmetal Megatron, whose left arm snapped off during the taking of these photos.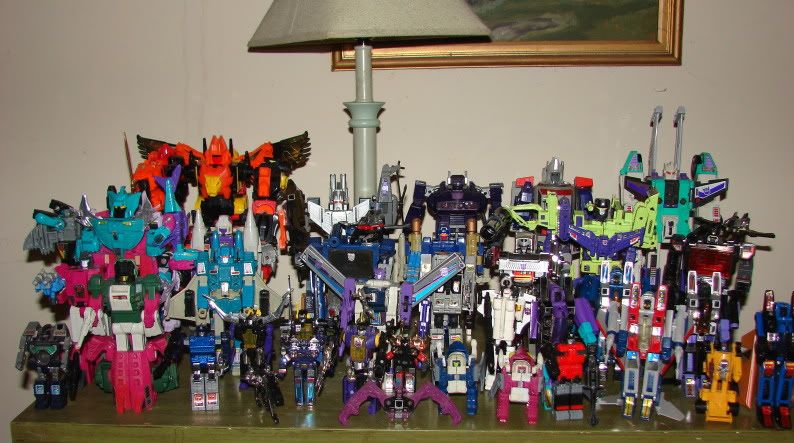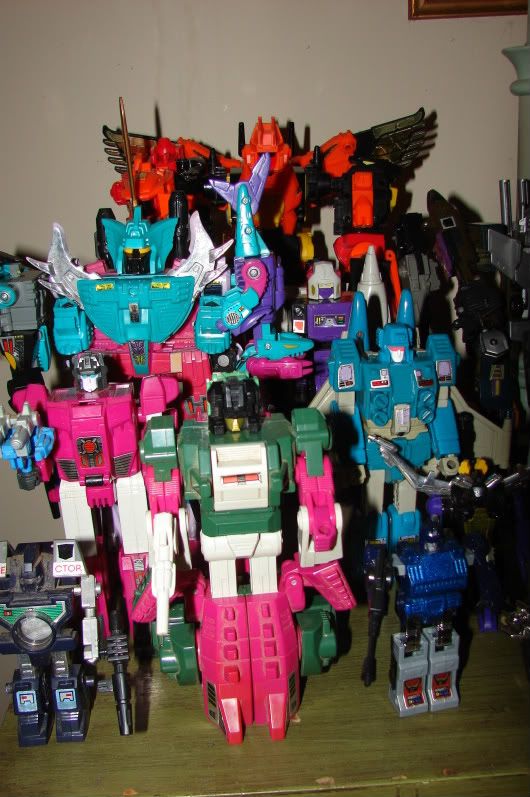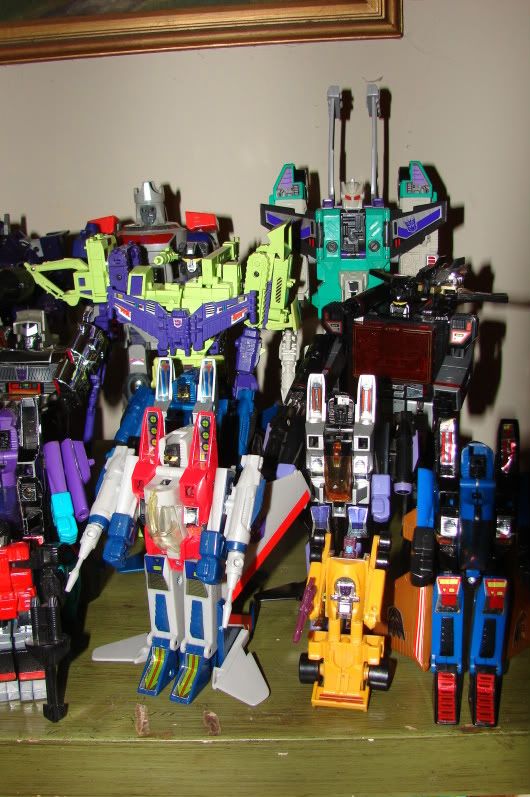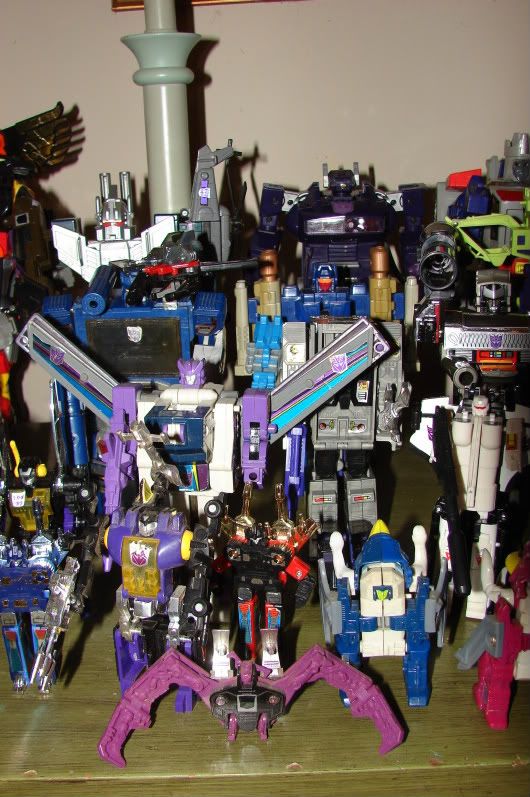 Here's new pics of my Autobots.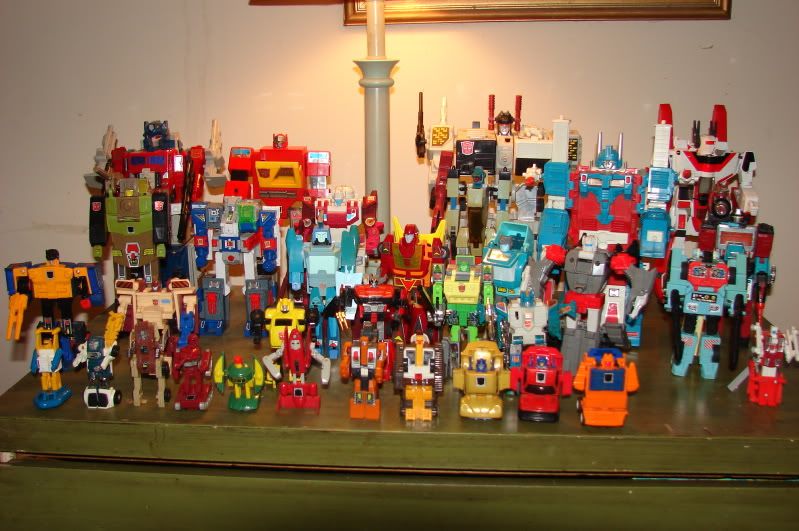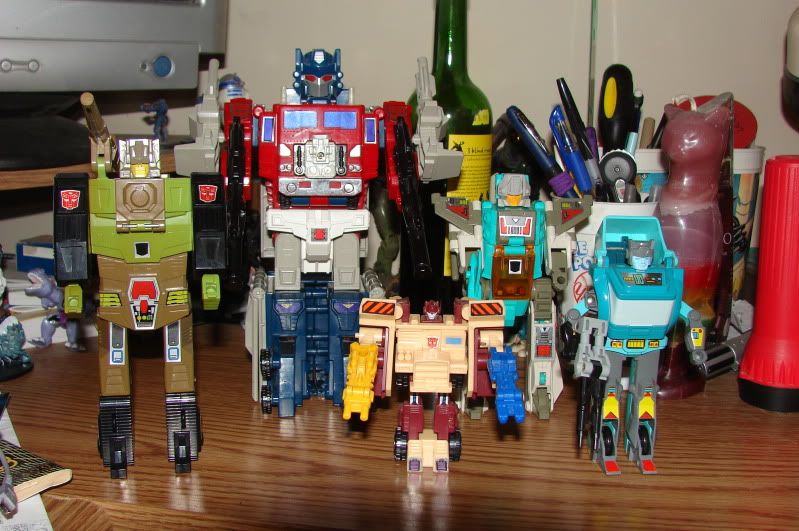 Here's some of my Maximal pictures: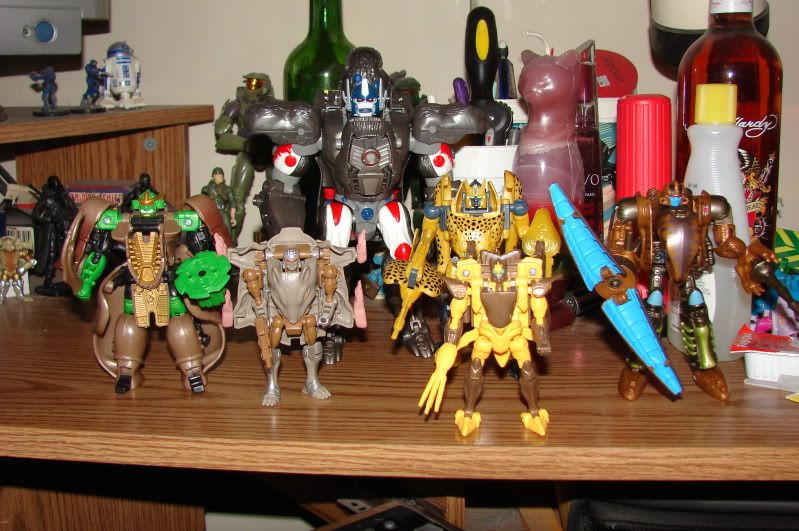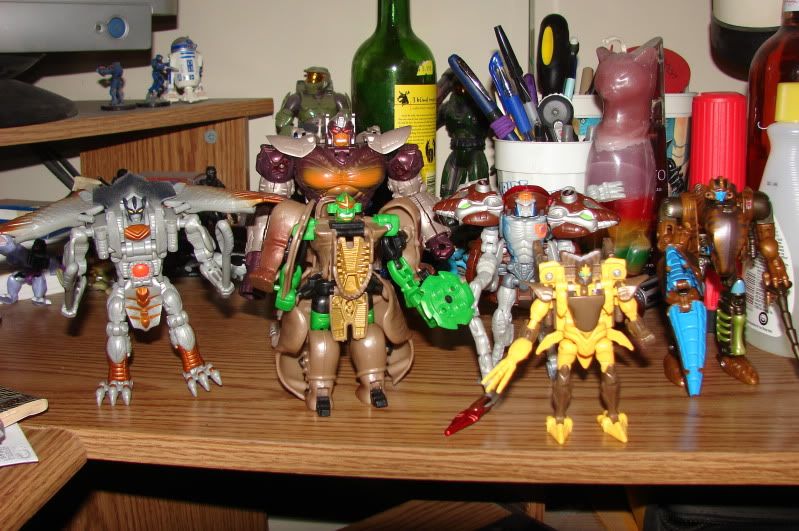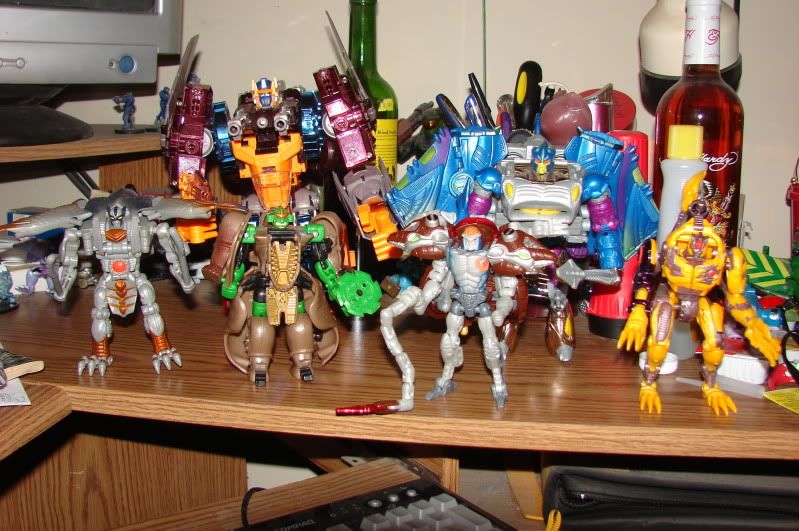 Here's most of my Predacons:
A still-in-progress collection of my Universe figures. I still need to photograph most of my Decepticons. In the Unicron pic, I used Titanium Scourge to finish the group.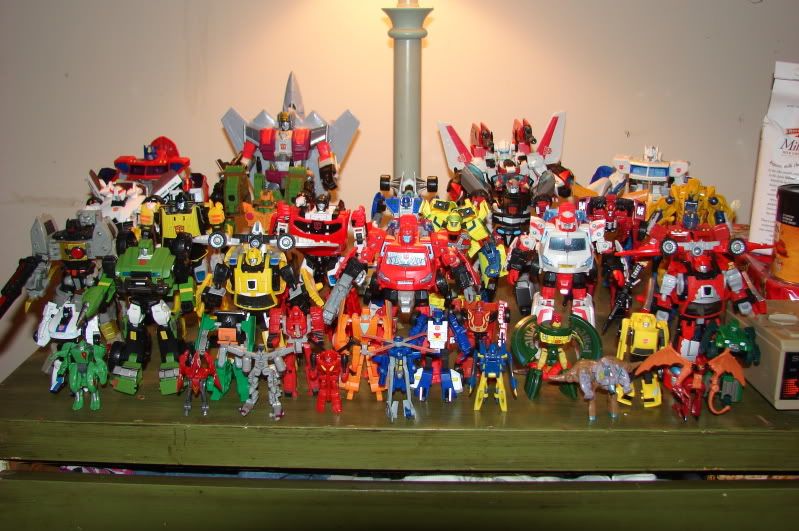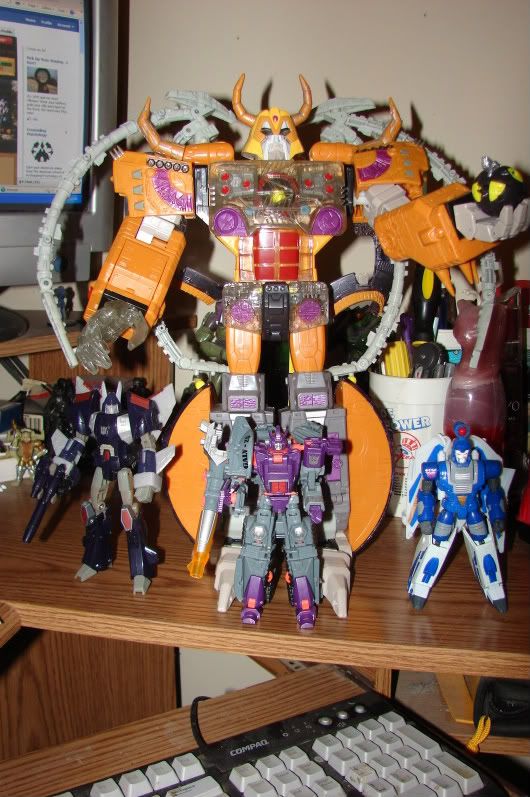 Here's my Alternators and my Alternity 'Bee. I was too lazy to transform them to robot mode, and I like a lot of them better in vehicle mode, anyway.
My Masterpiece Transfomers:
My Mighty Muggs: