I finally got my long awaited Robocop today. I haven't had a Robocop since I was a kid and I played with the original toy of him that featured a built in cap gun that I never seemed to have cap strings for. Ah, that was a fun toy. I went thru like 3 or 4 of him as I liked to recreate his battle damage with tiny screwdrivers and hammer blows.
So I was pretty excited about this guy. I also have the NECA coming, for a bit of uh... battle damage himself (some things never change!).
Anyway, a few pics.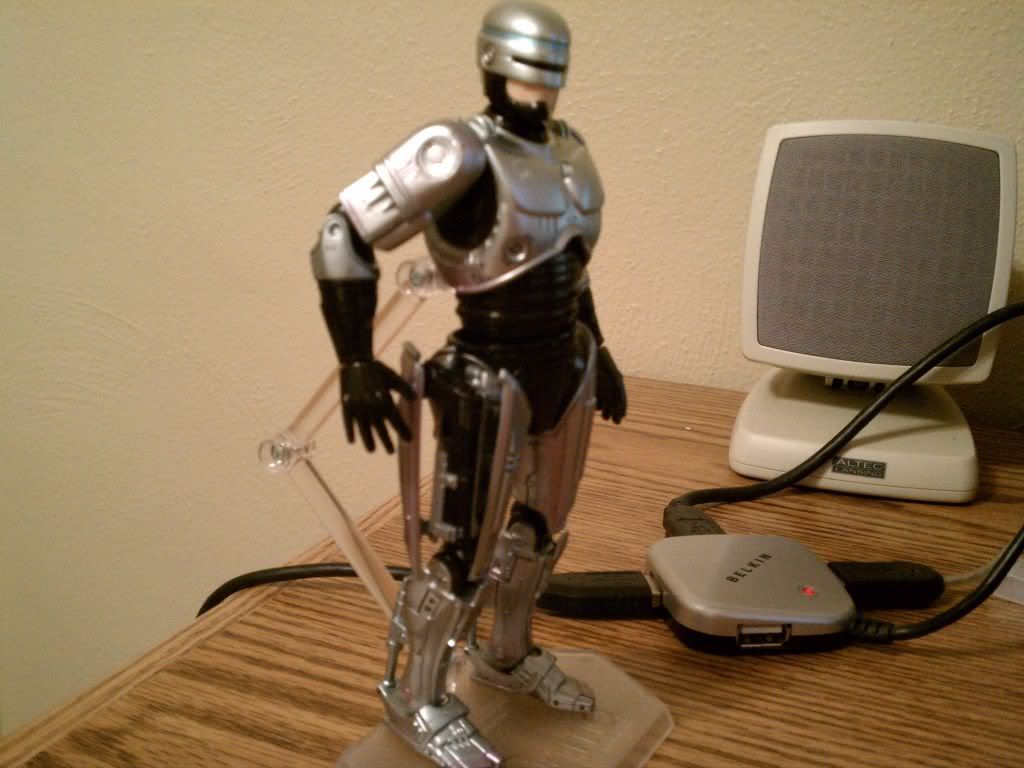 Buuut, I am somewhat disappointed with him. His biggest failing is the crotch piece that rattles around like he's wearing some kind of baggy robo swim trunks over his real crotch. I currently have him disassembled and am trying to figure out if I can stop some of this. Pretty sad that I've had him less than an hour and I've got him all apart. Oh well.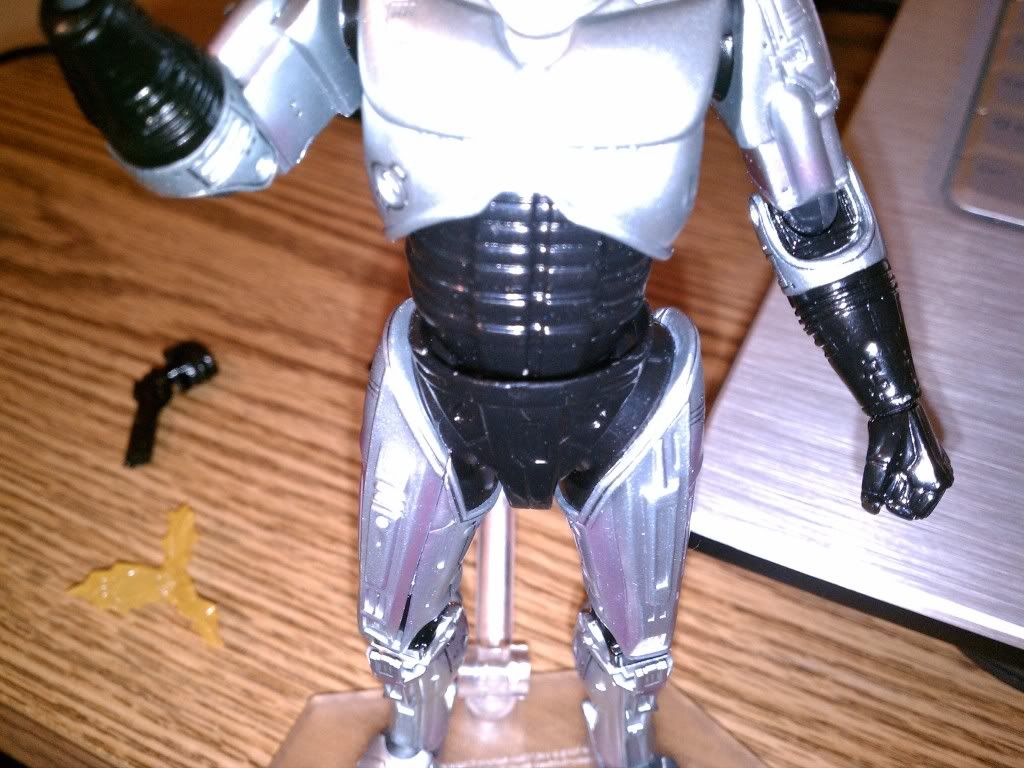 Kind of hard to make out what I'm talking about in a picture. I should post a movie of how much it moves around. Really is a shame. Going to try a transformer mending trick on him though.
Other biggest fail is the face. Or lack of. If my 1980's big brand toy company figure had a face under the helmet, why doesn't this one!? It's like the creepiest thing I have seen.
See, if he had Murphy's face..
Robocop 2 anyone?
He's a neat enough figure. Just not worth the 56 bucks I paid for him from BBTS. If he had a face, the crotch piece was better, and his hips weren't kinda wonky, he'd be really nice. I await my NECA to compare him to and to administer some punishment to.