With a some helpful pro-tips from grandmaster "wulongti," I started cobbling together some 3D software accessories for Kreons.
First up, we have the always fashionable "Throttlebot Hood," also suitable for dressing up Battlechargers or just bulking up a standard Kreon.
Next, we have the sleek, stylish jetpack accessory. Flipped on its flat side, it also serves as a plausible double-barreled cannon.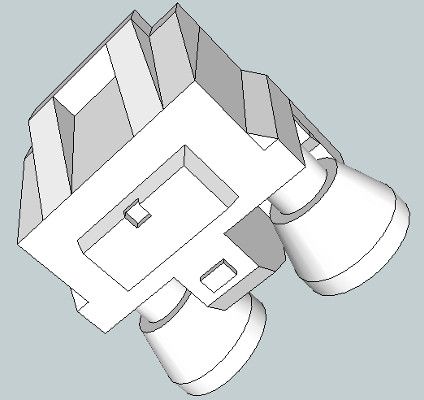 Last, and perhaps least, we have the "Huffer Hood." This has been designed in two styles -- the backpack mounting hood as well as a head mounting hood. A Kreon sporting this headpiece would most likely not also wear a standard Kreon helmet.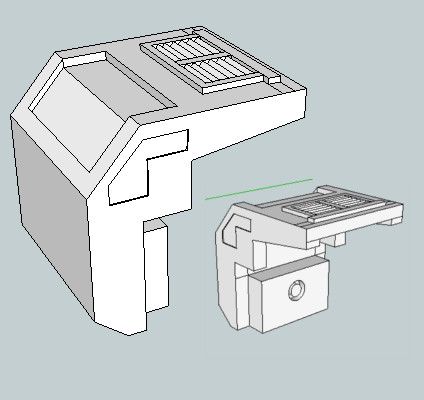 I was mostly just goofing off with these, so I have not actually posted them to any sites like Shapeways yet. I need to consult with the grandmaster to figure out whether my measurements were true.
But I figured I'd post them here to see if any of my fellow Kreonophiles had any interest in seeing these things produced.