Not sure if I'll ever customize these myself, but I thought it'd be fun to alter the basic Vehicon mold into the Miner and Jet variants. They do admittedly add quite a bit of kibble to an already kibble-laden toy, though they "coincidentally" fall over a 3mm peghole. And would make for nifty hand-weapons.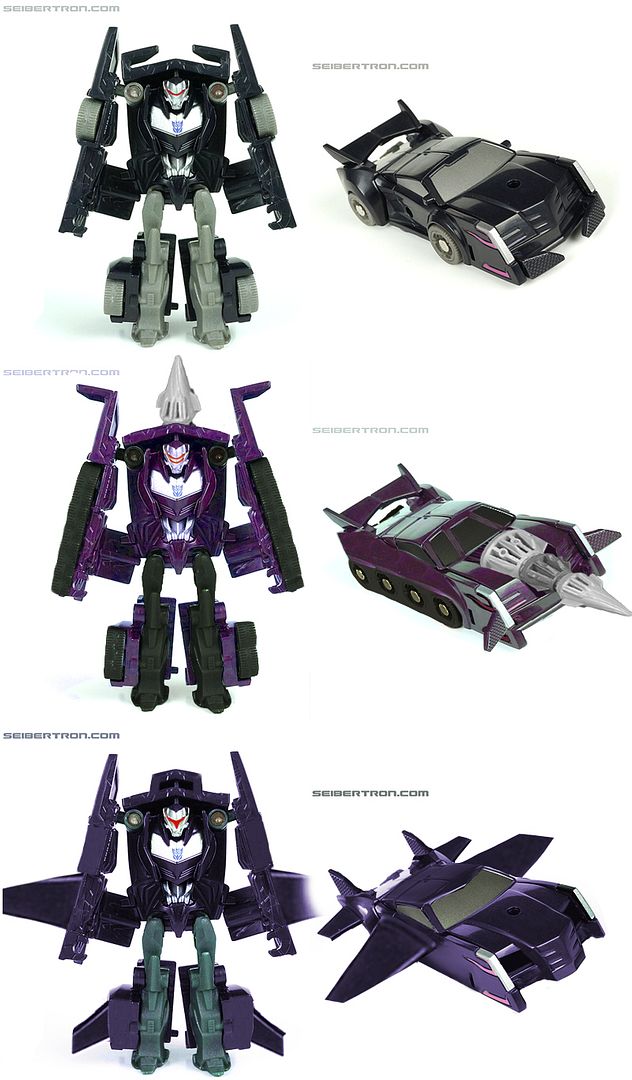 As far as I know, the Miner Vehicon does NOT have an official alt mode (indeed I don't believe they've been confirmed to even transform), so I just winged that one.
I'm pretty sure Jet Vehicons have the same visor as the Car versions; I went with a different one here since the Miners have their own and it made the Cars and Jets look too similar.
Tried to make them "possible" customs, though I think any attempt would have to revise these bashes... particularly the Miner's drill, since the toy's head and chest are 'in' the alt's hood...