Courtesy of
the Transformers Dioramas Facebook page
, we were able to mirror their newly unveiled official images of the upcoming Age of Extinction Dino Sparkers assortment.
These figures, are basically jousting toys in which the toys smash into each other, knocking the rider figures off. The dinos fire sparks out as they go, adding some visual flare to the gimmicks.
In the images, we see both the Drift with Slug and Optimus Prime with Grimlock sets. These will see release on May 17th, along with the rest of the Age Of Extinction toy lines.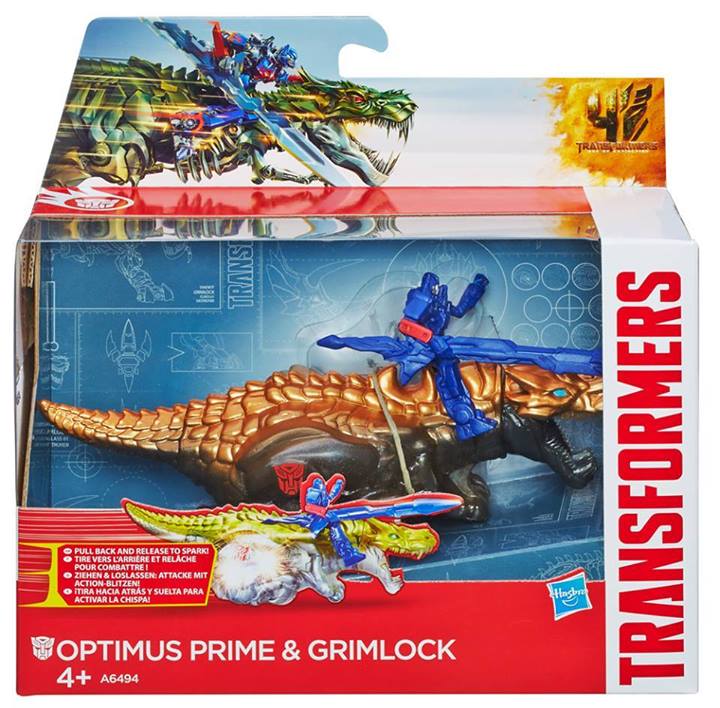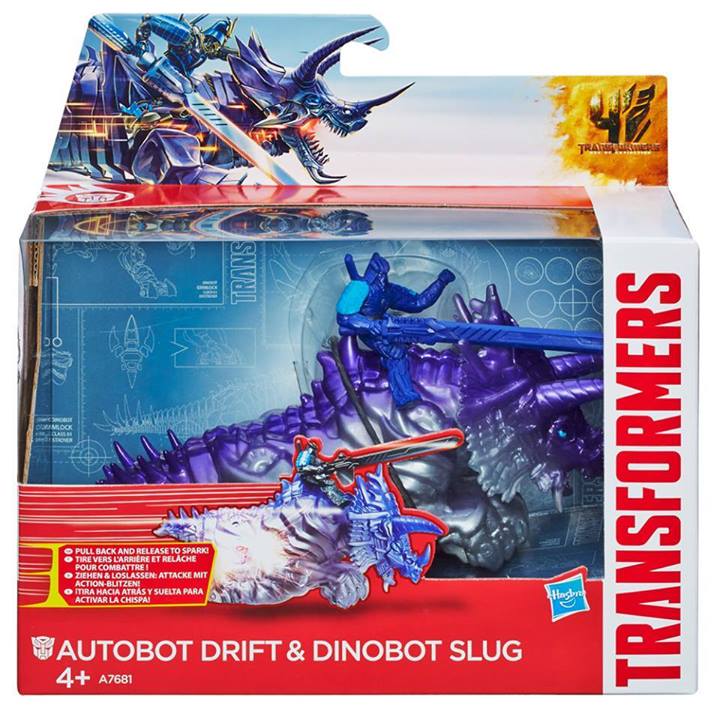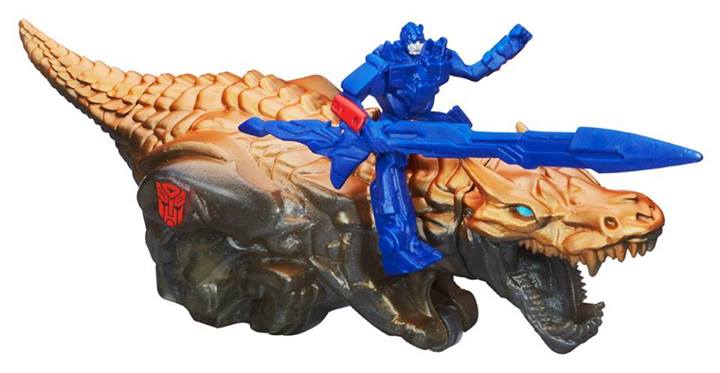 Keep your optics tuned to Seibertron.com for the latest in news and updates, plus the best
galleries
around!