When we all heard that "New Recruit" was to introduce a new character, many people speculated if it was Jazz, Smokescreen, etc. Most people reasoned it was probably Smokescreen because there was a repaint of Knockout under the same moniker coming out, but there was an outcry in how he looked nothing like knockout. Sure, details here and there are slightly different, but when you look at the knockout toy, he does look like a viable smokescreen. Here is my rough take on how the toy could look different.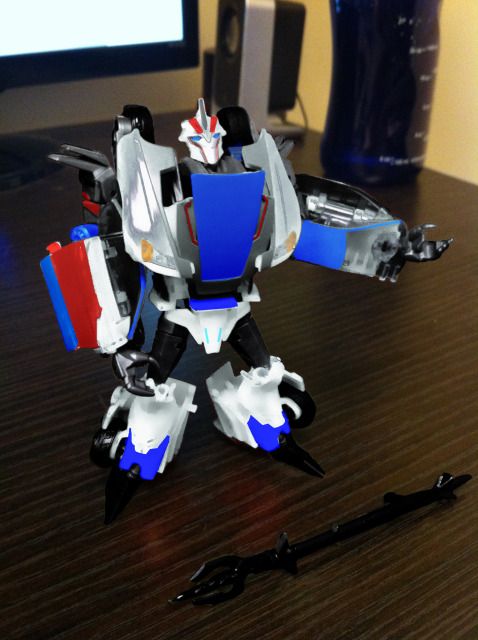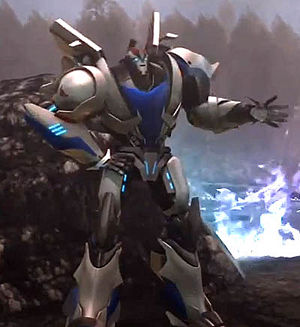 This is just a 'shop job. He's not 100% color accurate with the show, I'm just trying to come up with a realistic repaint of knockout.
One of the easy ways to differentiate the two when smokescreen does arrive is to have his front light panels down lower (like in the instructions for knockout) on smokescreen, and have them sitting higher on his shoulders for knockout. Hopefully they'll at least retool his head.
Thoughts?