So, I got the glorious Thundertron a few days ago for my birthday, and everything about him is just...
Well, almost everything...
That damn sword would have been SO awesome if he could just, HOLD the thing.
Well, Iv'e devised a way that he can:
Use it on his wrists
Or take these two pieces
And combine them into one weapon
And hold it like a regular sword!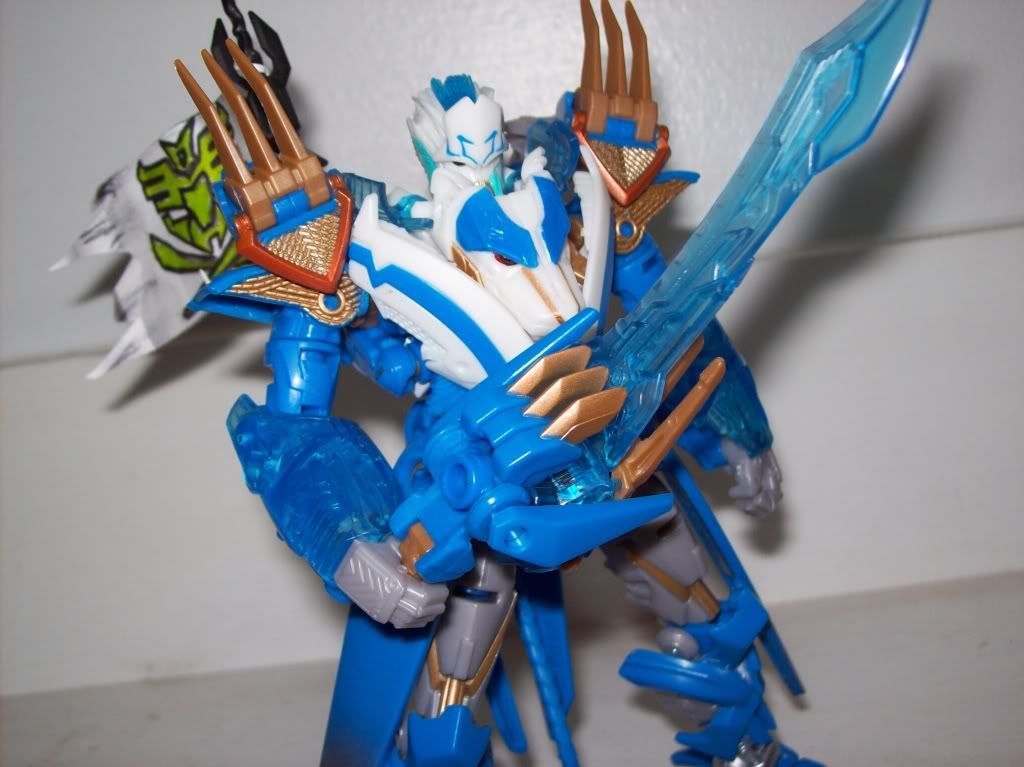 And it still stores in both modes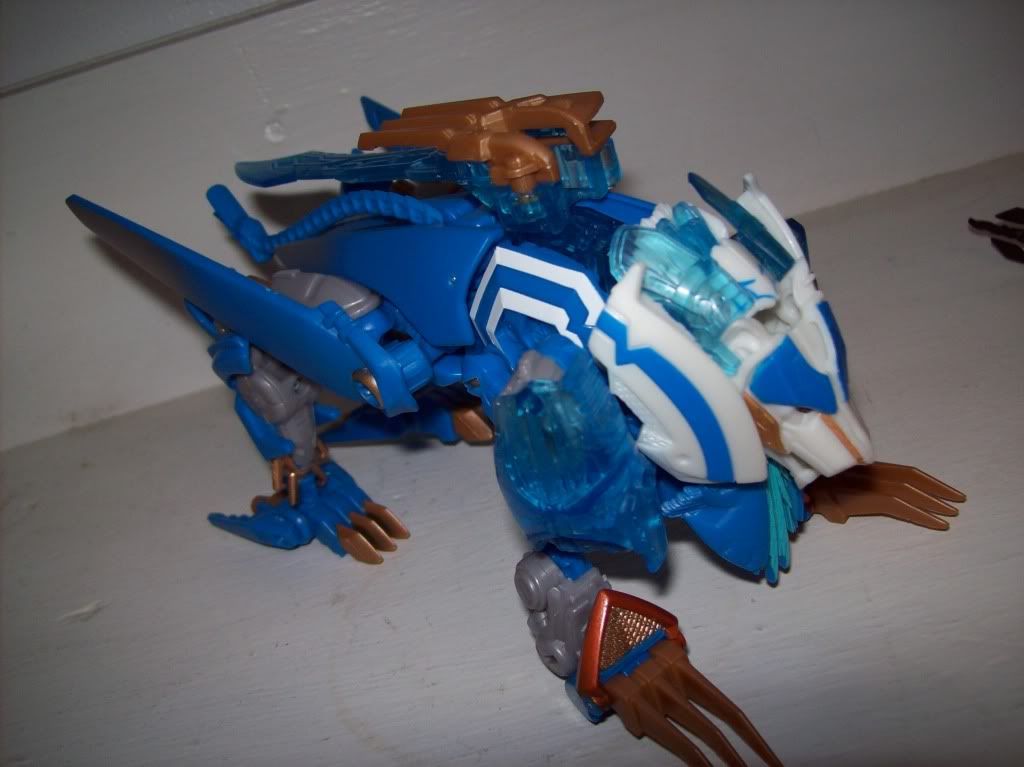 Mistransformation, I know.
It's pretty versatile, and the best part is, its so EASY!
Just unscrew everything, and remove the electronic component from the gold part that holds the sword. it will then do all of the above, no problems. You don't need to glue the blade in place, as the spikes on the sides of the claw hold it together when combined, but I recomend it. It's miles better then the dumb mech-techy thing it was a part of, and now you have alot more options!
Thanks for looking, and tell me what you think? If you do this mod, how do you like it?