First of all thanks to Maximo Prime (of SECTOR70)who's idea it was that i write this guide.
Tools you will need;a modelling knife,a selection of small needle files,some very fine wet & dry sandpaper,
some spray undercoat/primer and most importantly some sculpting material (personally i use Green stuff).
Step one.
Take apart the head and using a file or modelling knife open up the mouth area as wide as possible
Be carefull to not to damage the "lug" that the screw fits into when the head is reassembled..
This is how the front of the head looks at this stage..
Next fill the hole with Green Stuff..
Trim off any excess with a modelling knife..
Now using a sculpting tool begin to carve the mouth..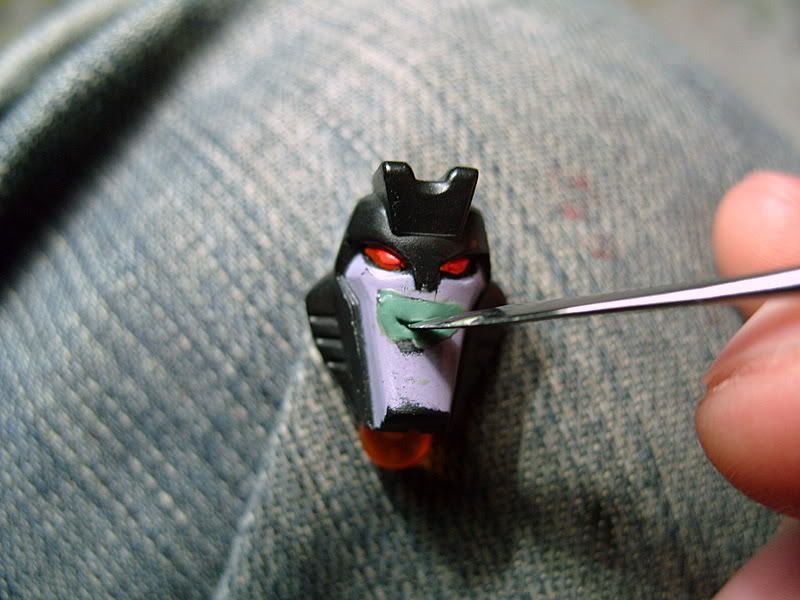 When you are happy with the shape leave to dry for at least 12hrs.
Now using a wet finger lightly smudge over the green stuff,this smooths out the surface nicely(please note i don't know how well this will work with other sculpting materials).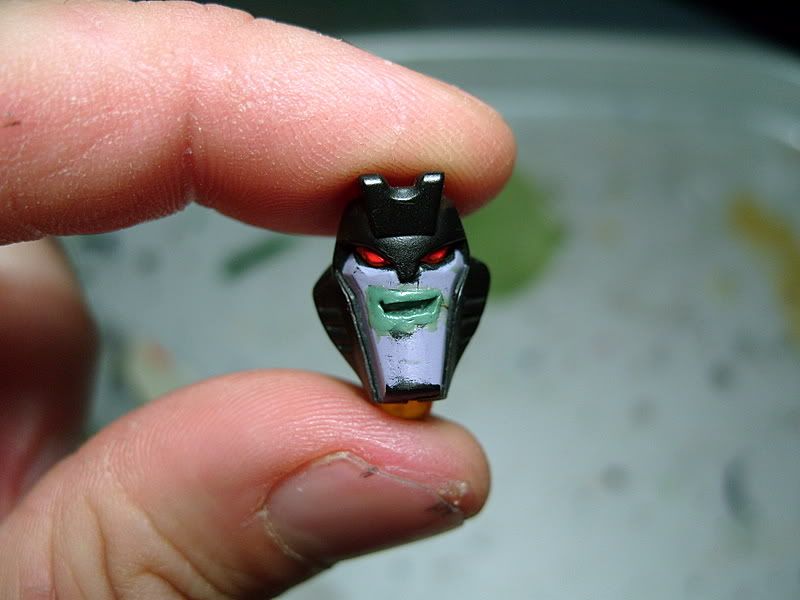 Next using a fine grade sandpaper sand down the green stuff as smoothly as you can..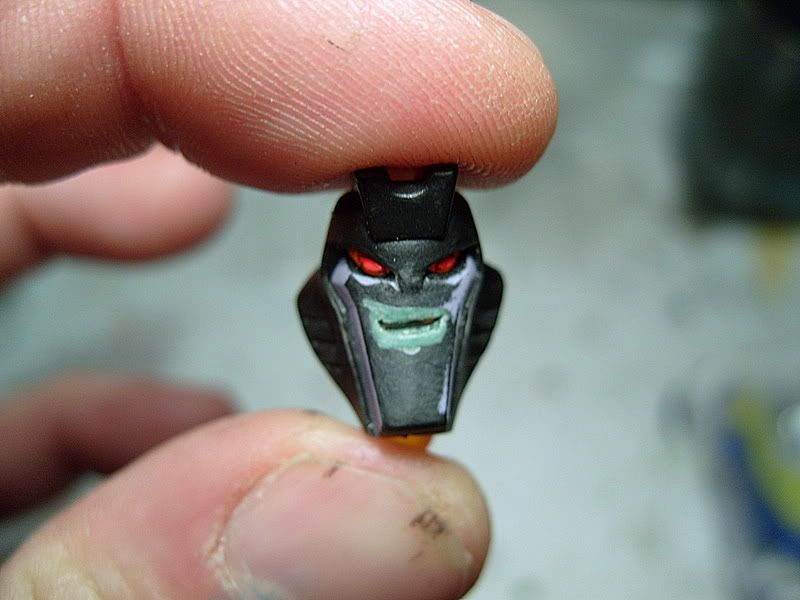 Now i spray a light coat of undercoat..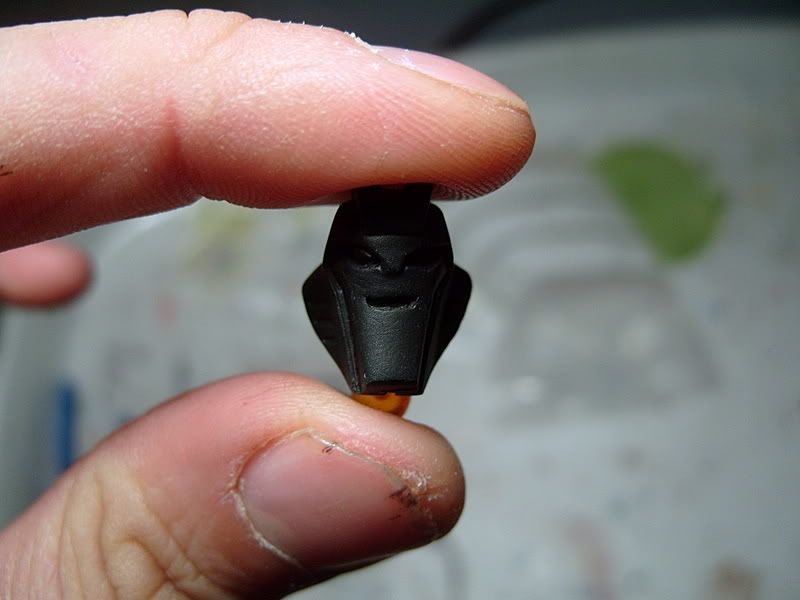 This will show any imperfections or areas that require any additional sanding.
Using VERY fine sandpaper sand again..
And undercoat again.
Repeat this process until the face is smooth..
Finally a couple of general tips.
Look in comic books for some great expressions to copy & if you don't have any sculpting tools get friendly with you're dentist,chances are you might be able to scavenge a few of his old sculpting tools.