With the New Year arrived, we all (?) clean out rooms, houses, bridges, pockets and of course, computer desktops!
What is you current/future/wanted desktop wallpaper?
Is it TF themed, family themed, where do you get them from?
If you have different computers (say, a laptop and a desktop), do you have different screens for them?
(Images may be posted, but please keep to the forum rules and Netiquette.)
I used to have a Linux Ubuntu bult-in image of a tree from the ground:
I am currently going through my geek-phase, and have found the following: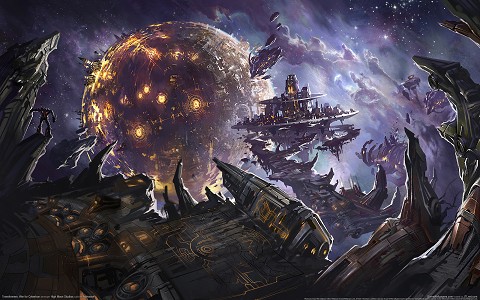 What about you all?