Preview for IDW Transformers #22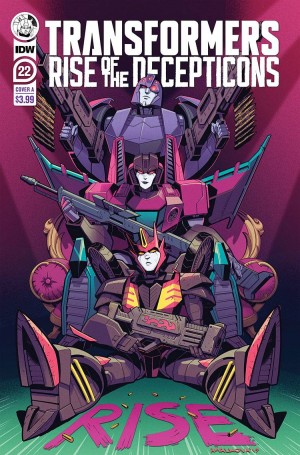 Tuesday, August 11th, 2020 6:55pm CDT
Category:
Comic Book News
Posted by:
D-Maximal_Primal
Views:
30,880
Topic Options: View Discussion · Sign in or Join to reply
Thanks to
Apple Book Preview
, we have our 3rd and final comic preview for the day, this time for Transformers #22. Transformers #22 is set to focus in on the Security team that is attempting to bring in Quake, who was captured last issue and whom killed our introductory kid character Rubble all the way back in issue #5. As seen in these preview pages, that mission is not starting off very easily, and it looks like a fight is brewing for this issue.
Check out the preview below, and let us know what you think in the comments section below.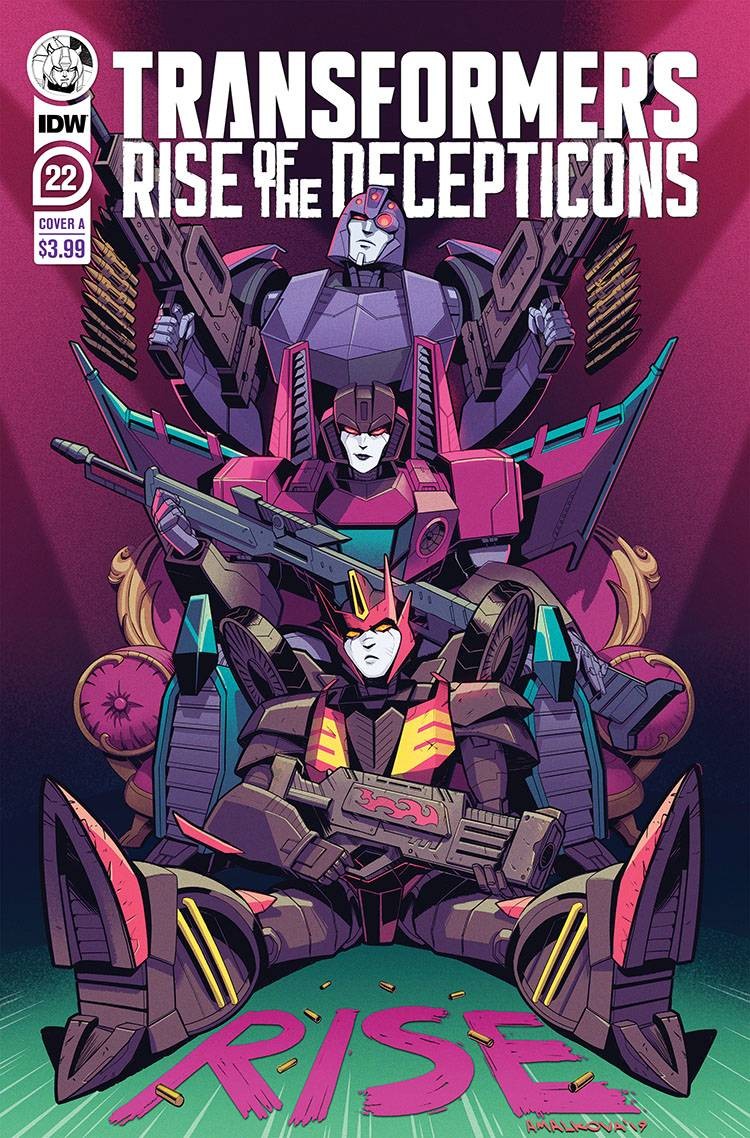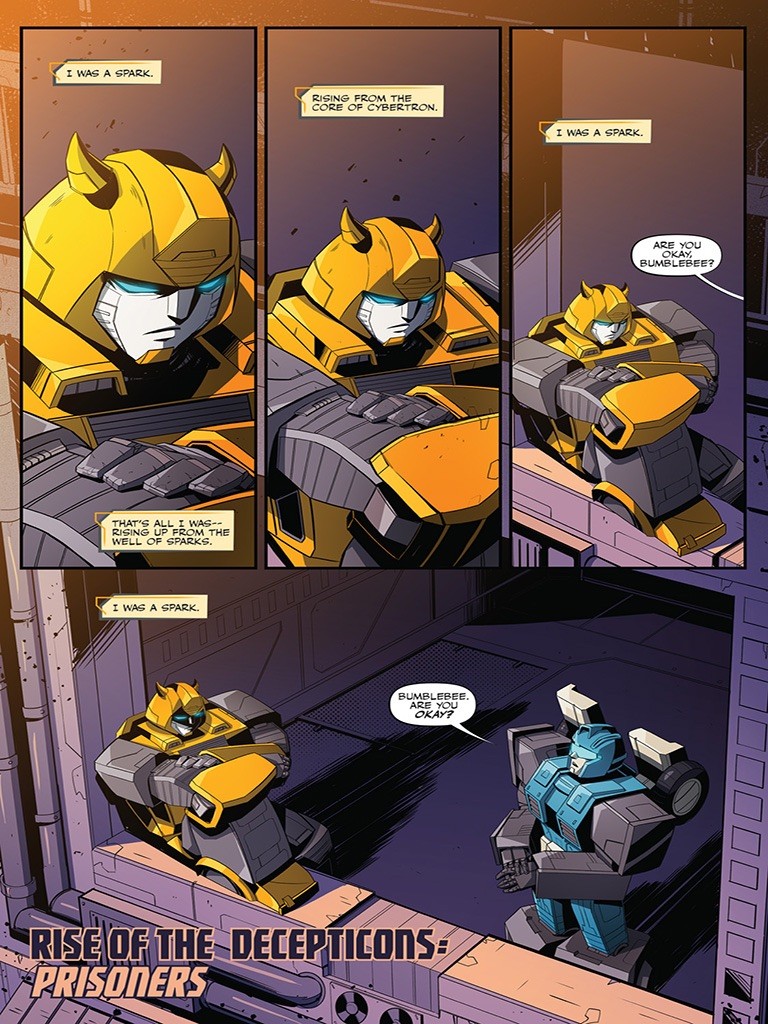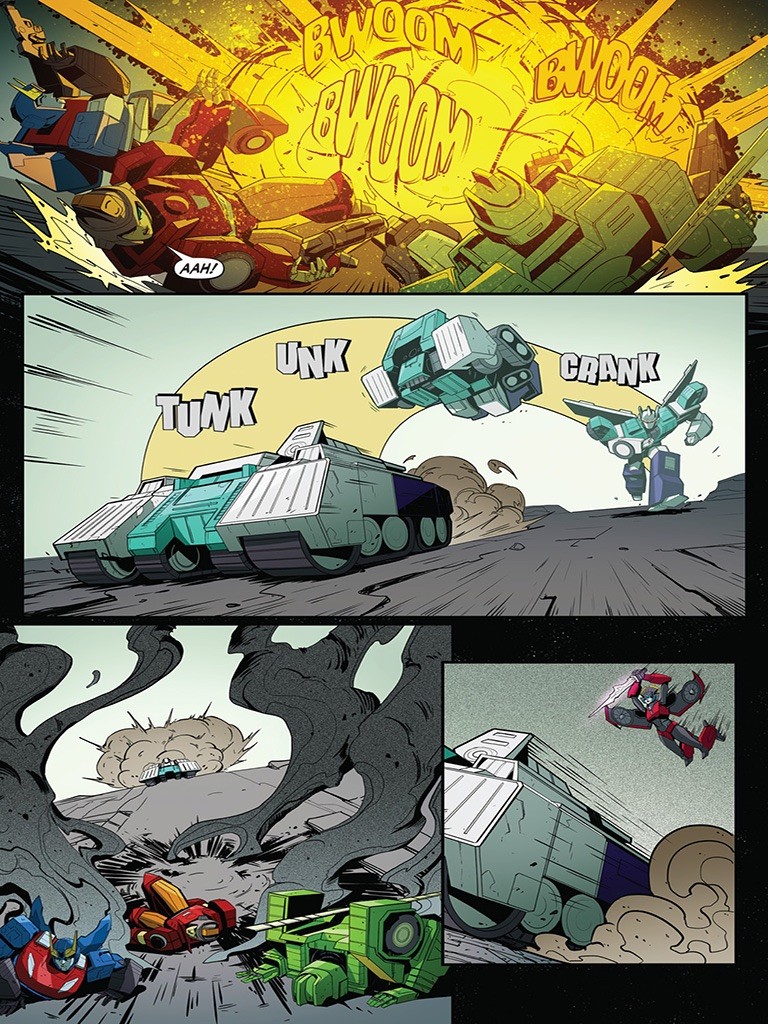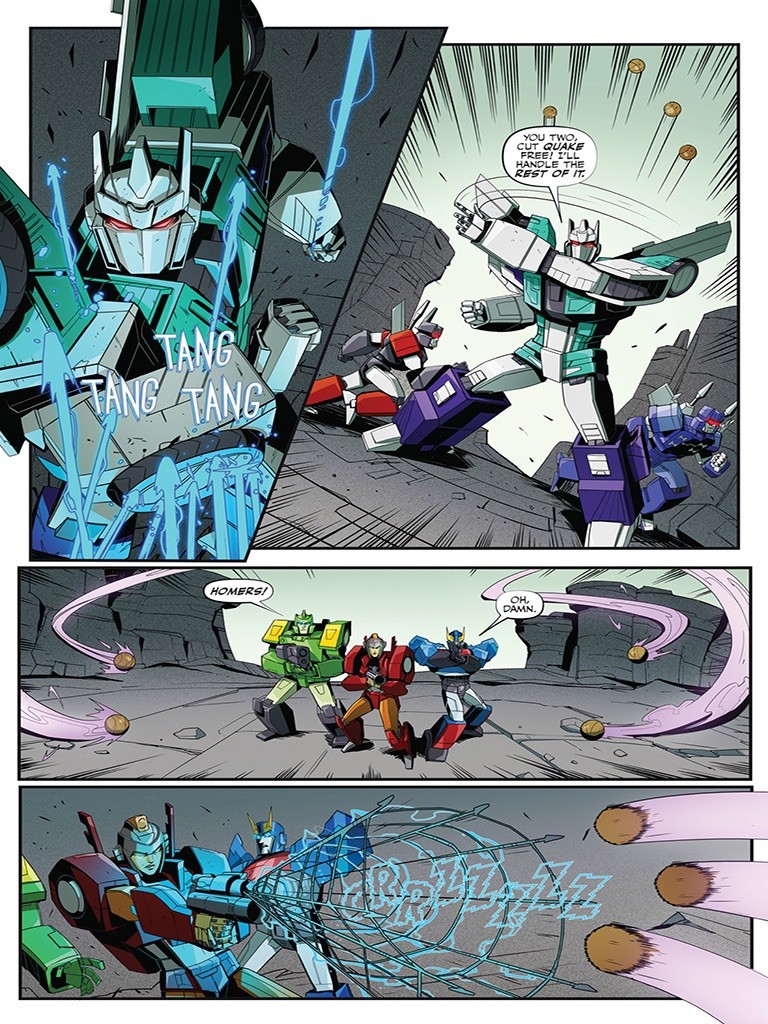 Credit(s): Apple Books Previews
---
Got Transformers News? Let us know here!
Most Popular Transformers News
Most Recent Transformers News
News Categories:
Toy News
,
Movie Related News
,
Comic Book News
,
Cartoon News
,
Site News
,
Rumors
,
Event News
,
Digital Media News
,
Collectables
,
Game News
,
Sponsor News
,
Site Articles
,
Store News
,
Company News
,
People News
,
Press Releases
,
Sightings
,
Reviews
,
Unlicensed Products News
,
Auctions
,
Transtopia
,
Interviews
,
Knock Offs
,
Collector's Club News
,
Editorials
,
Heavy Metal War
,
Podcast
,
Contests
,
Book News
,
Top Lists
Re: Preview for IDW Transformers #22 (2075779)
Posted by
Big Grim
on August 12th, 2020 @ 7:48am CDT
Has this picked up worth a damn yet?
Re: Preview for IDW Transformers #22 (2075791)
Posted by
Black Hat
on August 12th, 2020 @ 9:24am CDT
That cover is rather nice, it has to be said.
Re: Preview for IDW Transformers #22 (2076552)
Posted by
ScottyP
on August 18th, 2020 @ 2:20pm CDT
Decepticons Rising
A Review of
Transformers

#22
Spoiler Free-ish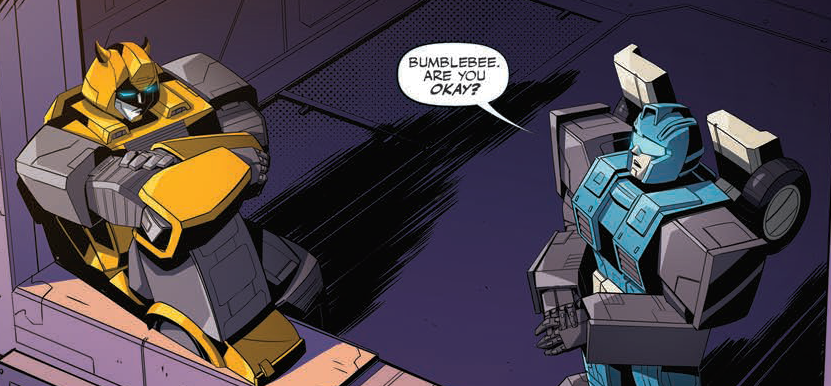 Who let him out of Tidal Whale?
This first sentence will be the only mention of how much more other past Transformers comic series have done with 22 issues. That was a thought that needed to get out of my head, and now it's out and direct comparisons to older continuit
ies
will cease for the rest of the review.
Transformers

#22
is out this Wednesday, August 19th and continues the escalation of tensions on Cybertron between the Autobots and Decepticons. Or Ascenticons? Risers? It really doesn't matter much now since we all know what's up by this point and are free of having to wonder whether or not this is tied in to the Netflix series (it isn't) so let's see what's happening with our favorite robots in disguise this month.
Brian Ruckley's mild ride is picking up the pace a bit at last, with a great deal of this issue being a battle and its surprisingly still action heavy consequences. A
somewhat
focused cast takes us through events that are a logical progression from what's come before, the dialogue isn't overly dense and artist Anna Malkova's sequential work carries it through much better than the output on
Transformers
#21 just a month ago. No 'bots are suddenly pivoted 90 degrees on their back after being attacked by a character suddenly on the opposite side of where they were in the previous panel on this one, thankfully.
The character work here is more focused than in some previous issues but there's still an overall feeling that each issue is trying to follow too much in too many places simultaneously to build its cast in a memorable way. I challenged myself to remember the character's name above and couldn't do it. All I can think of is Rice Krispies, but sadly the verbal tic presented made Voxpop - I looked back at the page now - stand out among a sea of standard fare. As another example, the Sentinel Prime here has yet to be anything more that what you probably already think he is because he keeps showing up for a panel/page or two and then leaving. While this is fine given the foreshadowing (and my personal assumptions, to be fair) on what will eventually happen to him, it's not creating anything memorable or new. That's just one example but more are around if you look hard enough. Sure, Transformers have had one-note "Red Car Guy" types of characters for a long time, but it feels
at times
like this entire series is comprised of archetypes playing typecast roles.
While that focused on the negative it should be made clear that this was much more fun to read than a great deal of this series' previous content. Characters may not necessarily appear but are at least mentioned, preventing any cases where doubt is cast in regards to whether or not the writers and editors remembered who was in given scenes. The Cybertronian political climate, along with its penchant for talking and walking through halls/up and down staircases, shows up briefly then goes away. It's effective in this case as it's introduced by the aforementioned Voxpop, we pivot to it, then things jump to the next logical scene. Joana Lafuente's color work also aids the narrative by giving each setting a distinct feel, and as this review is about to get into below, this is a god-send in at least one circumstance. As the next chapter of a larger story, there's a lot here that's satisfying, or at least moreso than much of the series so far.
There is one nagging production issue that was present in issue 21 that remains here in at least one case, which is whiplash between scenes. To explain, I'm going to talk about scenes readily read-able for free in the
published preview for this issue
, though be aware that preview has pages 2 and 3 reversed by mistake, something that does not carry over to the final product. We start with a page featuring Bumblebee and Stakeout. As soon as this is finished, your next panel is the one shown above with Sixshot. Bee and Stakeout aren't watching this battle and don't show up until the later half of the issue, so why is this here? Why has letterer Jake M. Wood not put some kind of location caption on the page with Sixshot and others, or why did one of the three editors on the book - David Mariotte, Tom Waltz, or assistant Riley Farmer - not caught the times this has happened where the narrative doesn't handle the transition well on its own? Maybe the confusion is the point, providing the reader with a sense of the chaos happening on the page, but there's been a significant recurrence of this lately in this issue and others. This has left at least this reviewer feeling some whiplash as events move from scene to scene, often without warning.
The covers do a decent job of showing things that actually happen in the book, or at least the variants do which is why Andrew Griffith and John-Paul Bove's "B" cover is used in this review's news story's thumbnail. The 10-copy incentive cover by Winston Chan depicts a similar scene, while Anna Malkova's "A" cover looks
way cool
but feels like it was made for another issue then placed here arbitrarily. That's no great sin, just pointing it out for readers hoping to see that triumvirate in a featured role this time since they are not. As always, you can also find full credits for the issue in our
Vector Sigma Database page for Transformers

#22
.
Verdict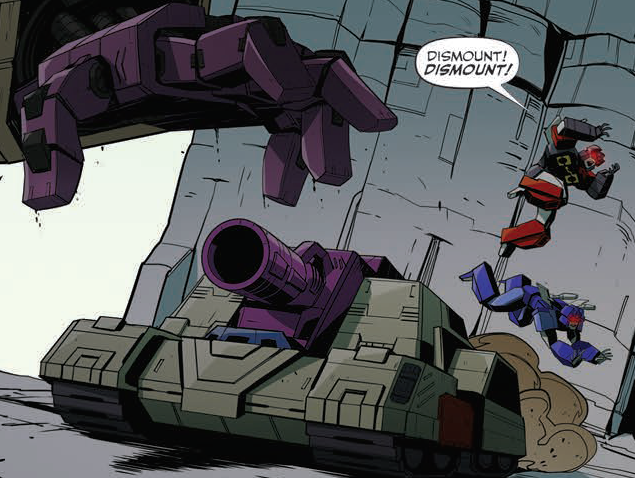 Above picture not necessarily commentary on what you should do with your subscription, I'm still keeping mine
Production quibbles aside, this is a much more read-able comic than some of the work that's been output in this series, featuring some welcome action that draws on previous events in ways both appropriately rote and surprising. One of the bigger surprises comes at the end and I'm not sure how to feel about it. It's likely that without the follow-up content, whether or not a certain character's actions end up being compelling storytelling or a cheap pop for shock value remains to be determined. In some ways I really like where the story went, though in others I wonder if a slight variation might have done more for the characters involved. It's tough to articulate this while being vague to remain "spoiler free-ish", but feel free to comment on this post if you want to chat about it more in our forums.
The score below flip-flopped back and forth between what you see and a half-point higher, but dead in the middle of our rubric feels like the right place for this. The issue isn't terrible but it also fails to achieve greatness. This was an enjoyable read for me, but certainly nothing mind-blowing and not enough to tell anyone that's dropped the book to go pick it back up.
Final Score
.
½
out of
This issue's out today, so pick it up on the
Seibertron.com eBay store
or at your local shop,
check here to see if you have one nearby
and remember to check first for special hours or restrictions related to public health matters.
Re: Preview for IDW Transformers #22 (2076705)
Posted by
crazyfist
on August 19th, 2020 @ 2:16pm CDT
Thanks for the review! I have since dropped this series. It's the first time I have ever dropped a Transformers series. I collected all the Marvel from the 1980s and even got the UK Marvel series. All the Dreamwave. All the original IDW even when that series was wearing thin, I stuck with it. This series, however, I can't even try to continue... not even for the sake of the brand. I love Transformers but this "bold new era' is just that... bold as in going in the wrong direction. I just consider the original IDW the one true IDW series. I wish I could get rid of the issues that I already have. My comic book shop won't even take them back. The owner told me that a lot of people have already dropped that series and I'm seeing more and more backstock just sitting on the shelves. The Simon Furman 1984 series and the Terminator series are WAY more interesting and have beautiful artwork compared to the New Bold Era. I'll just have to wait for the inevitable reboot... hopefully sooner than later.
Re: Preview for IDW Transformers #22 (2076774)
Posted by
Big Grim
on August 20th, 2020 @ 5:37am CDT
crazyfist wrote:It's the first time I have ever dropped a Transformers series. I collected all the Marvel from the 1980s and even got the UK Marvel series. All the Dreamwave. All the original IDW even when that series was wearing thin, I stuck with it. This series, however, I can't even try to continue... not even for the sake of the brand.
Same here mate. I agree with everything you said above. This "Bold New Era" is rather more accurately a "Boring New Era". I am also hoping for a new reboot with a rather more competent team, telling a faster paced story.
How the heck they made the end of the war considerably more interesting that the run up is utterly beyond me. 22 issue to tell us so little? Good grief.
~ Grim