... because cheap toys need love too.
I love Bot Shots, even the jet molds, which are quite deformed and rather un-jetlike, but still cool. The biggest flaw with them is the set of 4 wheels, there to simplify design, assembly, and provide a common chassis to go with the launchers and whatever other Bot Shots toys are coming. I decided to take my extra Jetfire and gie him a more accurate set of tricycle landing gear, i.e. a single nose wheel.
Behold my somewhat sloppy effort, in pics with too much brightness!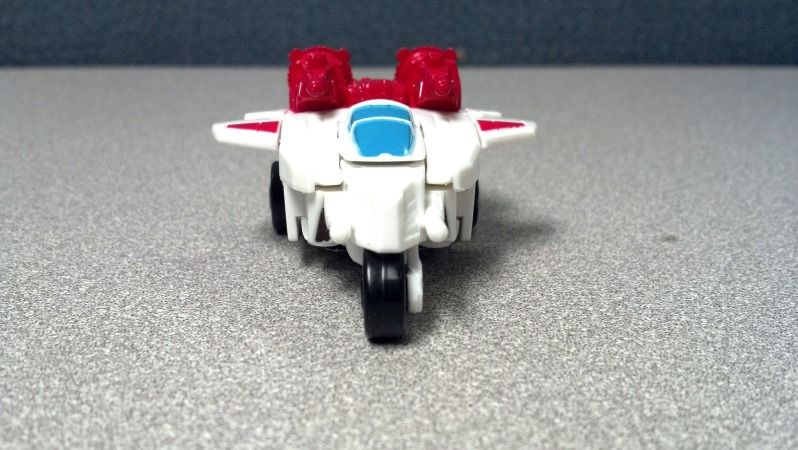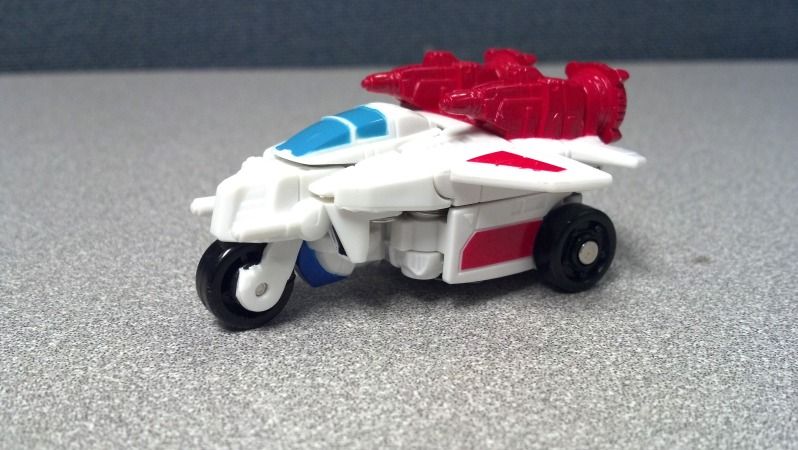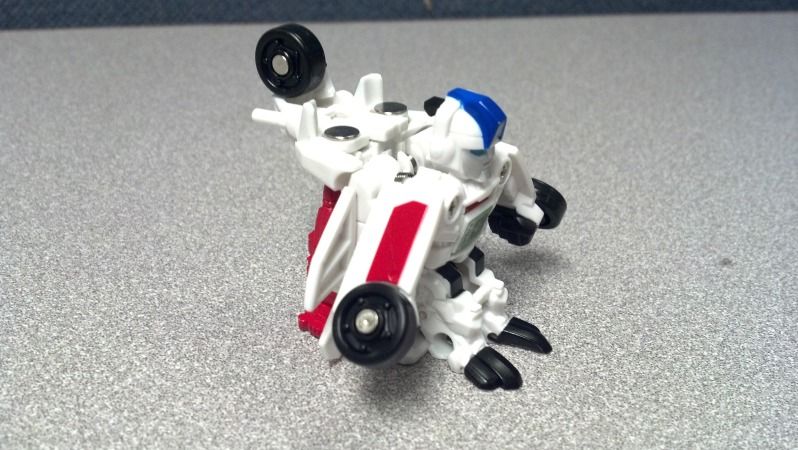 Somehow he looks dorkier in robot mode, but the alt mode is the payoff. I need to get some epoxy to fill in the space under the nosecone, where the new nose wheel is glued, for more support. Still transforms perfectly- *boing!*