For the first time in a long time I've painted a Transformer without feeling the need to make any structural changes. It seems rather odd to not write a long list of complaints and fixes but all I did was slap some paint on him. I also discovered that if you take the screw out of his wrecking ball it still holds together well enough and the two halves can be stored inside Bulkhead's body cavity.
I couldn't mix up the right shade of green but at least he doesn't look so plasticky now. I don't like the way Bulkhead's battle damage has been shown in the Transformers: Prime cartoon: the other characters have silver scratches whilst his are light green. I was going to mimic this but then decided to go for the more realistic paint chipping. His tyres are always shown as beautifully factory clean which is totally unrealistic with all that driving around in deserts so I wanted to put some dirt on them but I forgot. Of course it's also unrealistic how pristine his car mode is, despite the extensive damage to his paint in robot mode...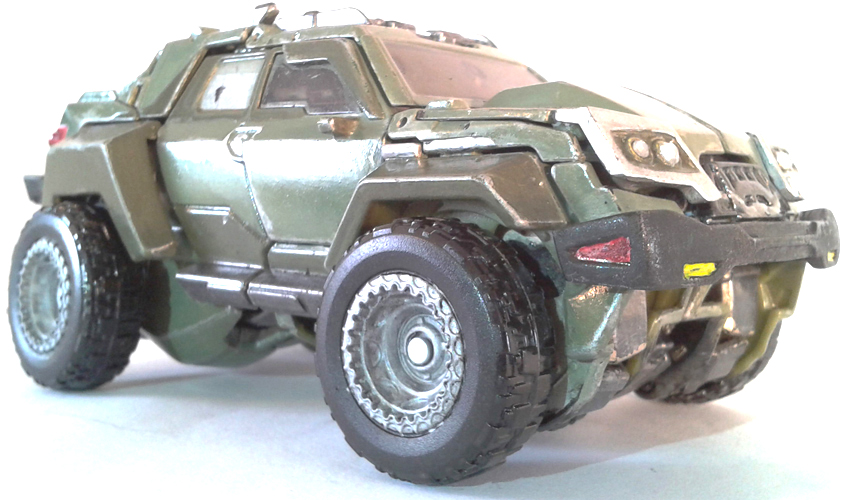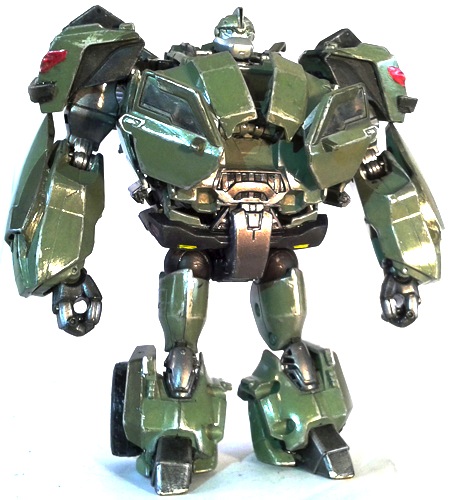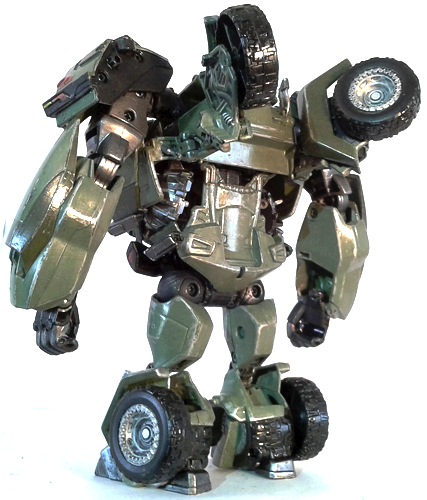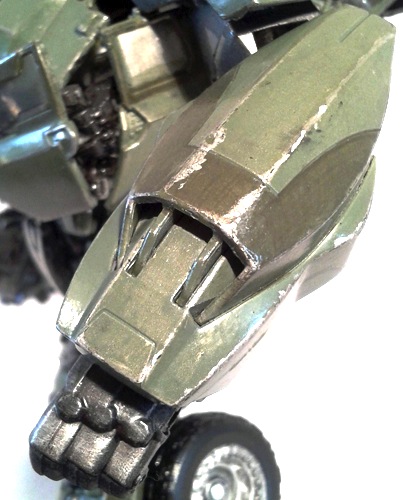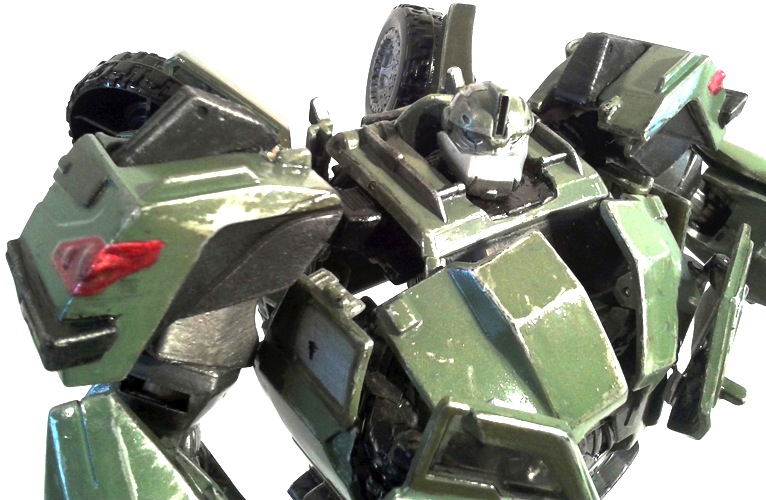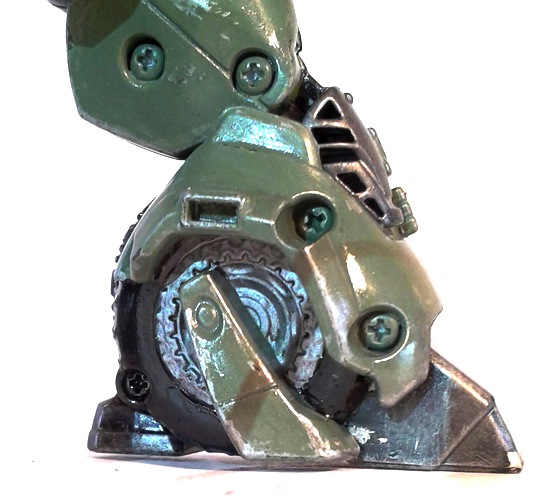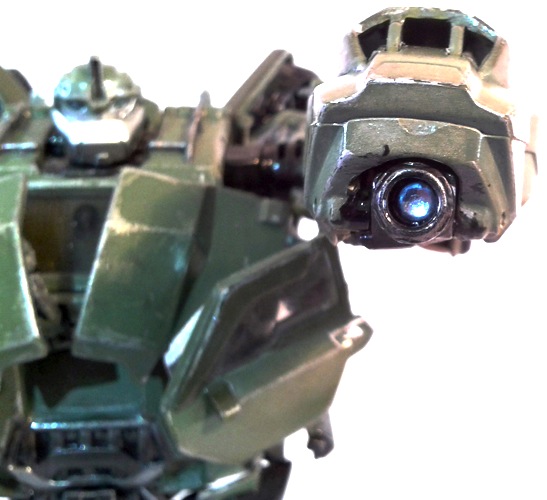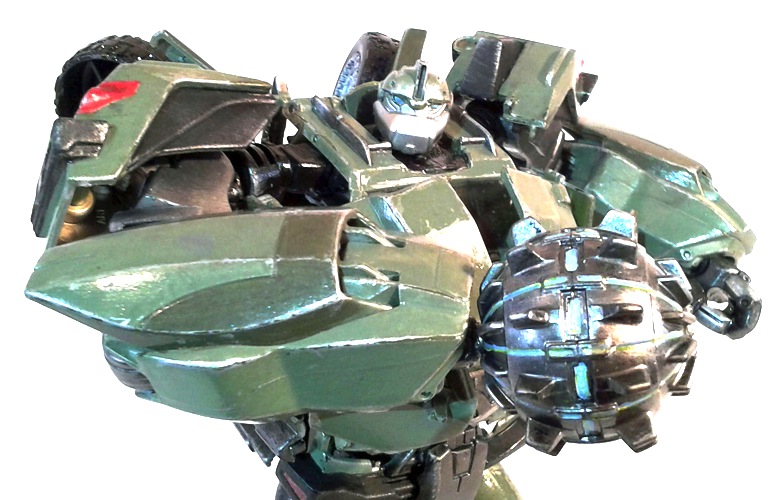 Want to see more? Click
here!