Thanks to several submissions over on the
Seibertron.com Facebook page
, we now have confirmed sightings, with pictures and pricing.
There are two variants of this set, the first of which features Bumblebee and comes with 27 lenticular valentines. These valentines feature changing images when the card is moved from left to right.
The second set features Powermaster Optimus Prime on the cover and includes 34 valentines and 35 temporary tattoos.
Both are priced at $3.99 and have been sighted at King Soopers, Krogers, Target and K-Mart. Wal*Mart usually carries items such as these and can't be too far behind.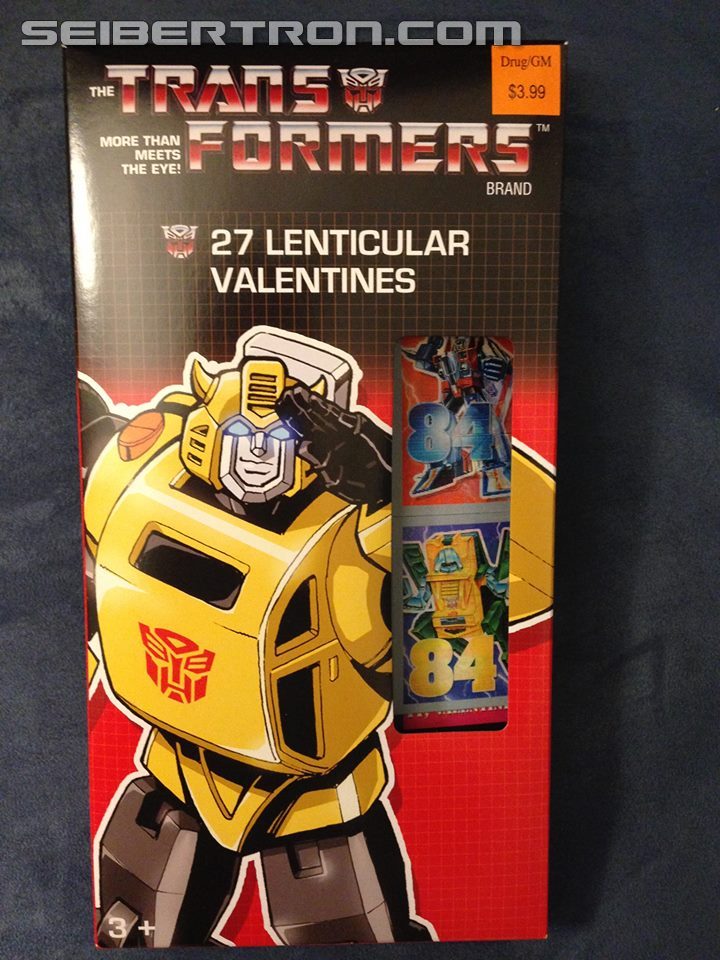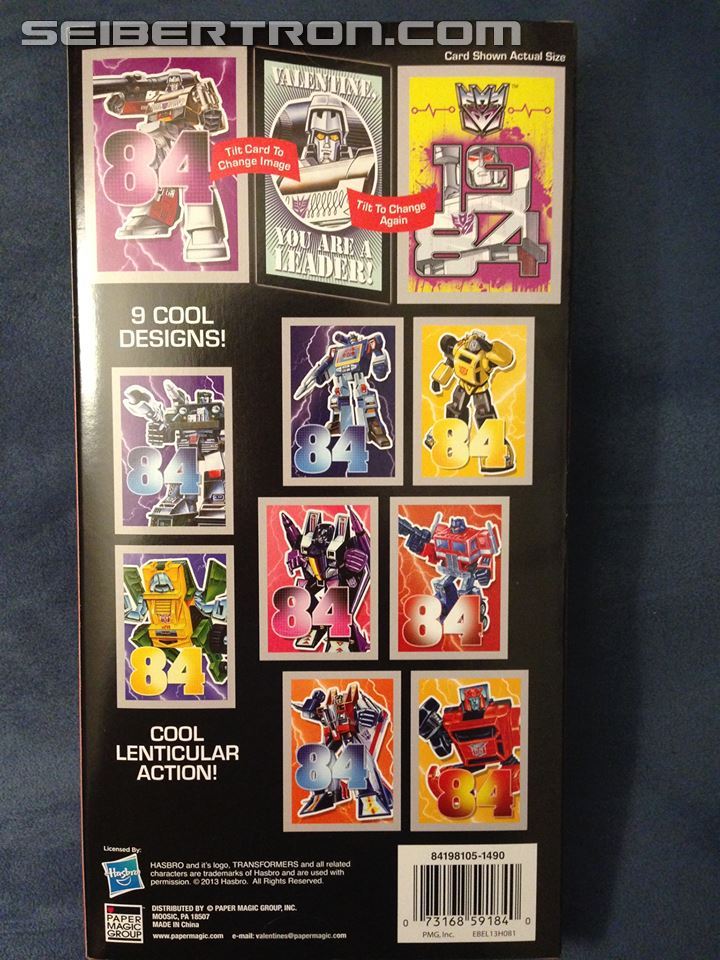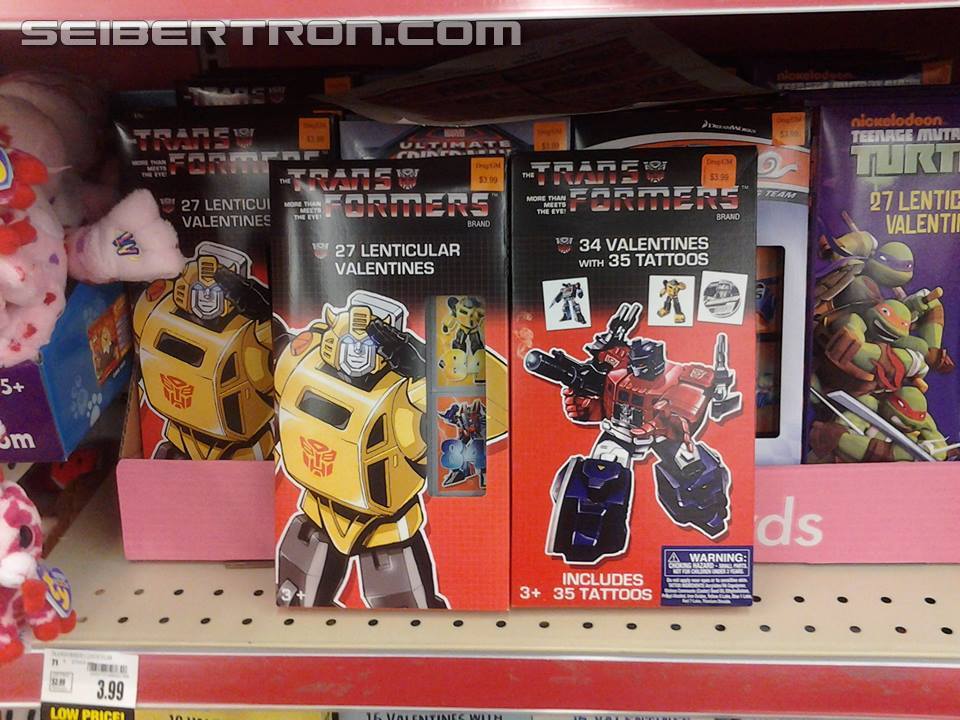 Update: Seibertron, the person, provided a new packaging picture, this time featuring Megatron on the cover, the smallest amount at 16 lenticulars per package and a lowered price of $2.50. We've provided those pictures below.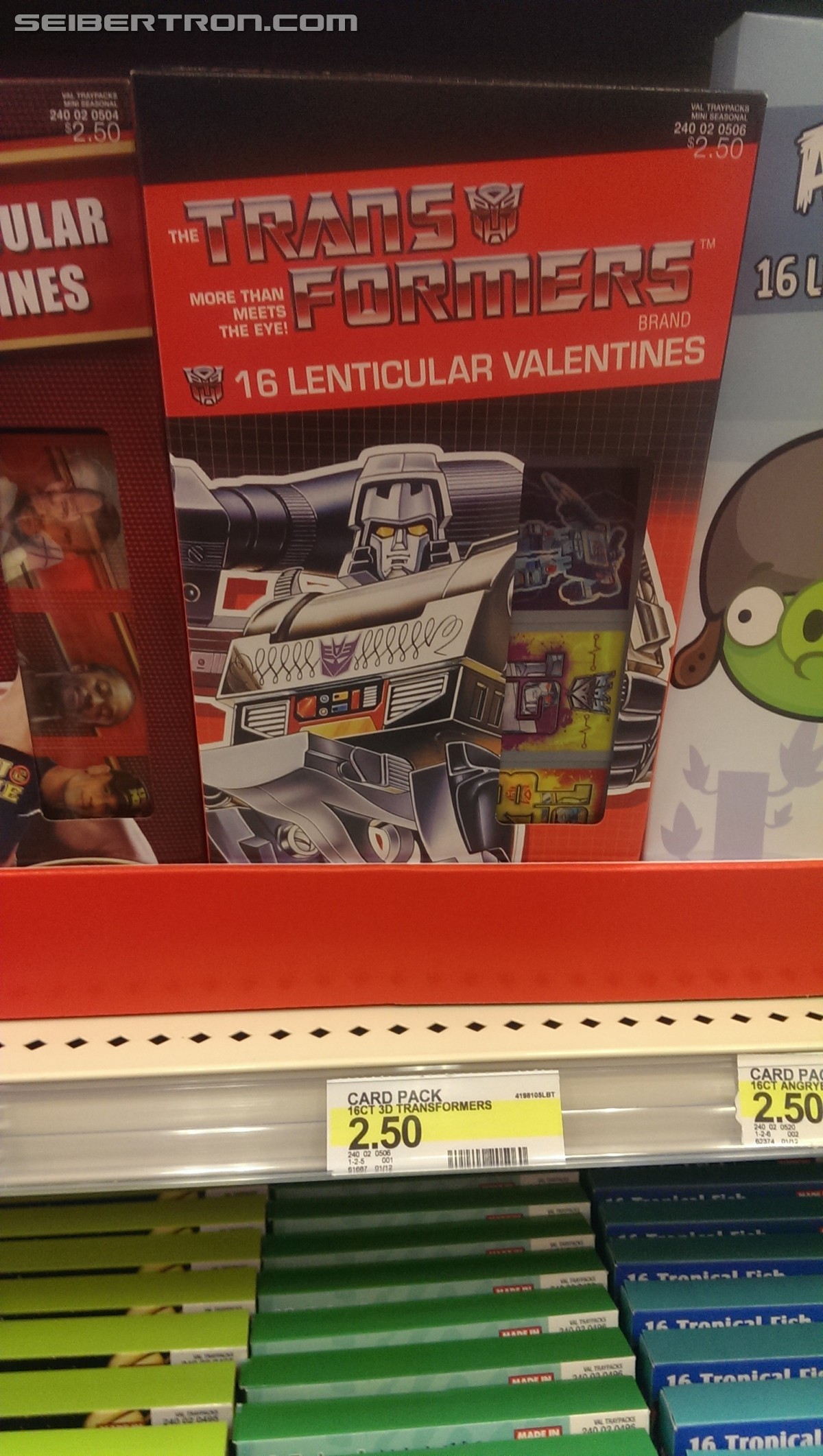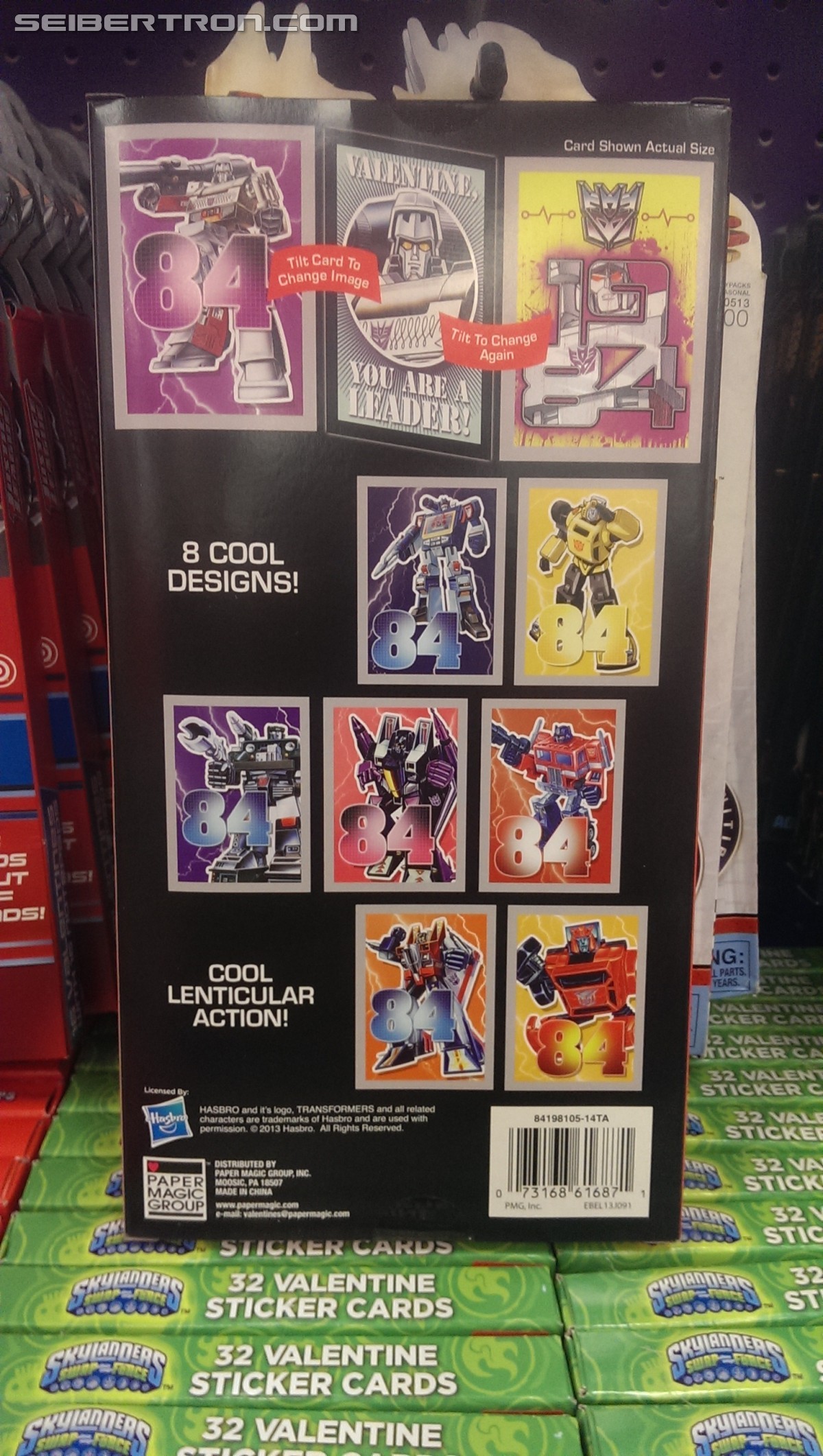 Keep your optics tuned to Seibertron.com for the latest in news and updates, plus the best
galleries
around!