I just so want to share this. I know most of you can do this. The following is a custom made by a novice / first timer kitbasher. He's online handle name is buraidimus. Like most collectors who were extremely disappointed how TFP Airachnid was made, he did something about it that gave it the proper wow factor as deserved by the character. I'm just reposting what he posted at the Philippines number 1 TF site. Cybertron Philippines. Without further adieu, here is the end result of his ingenuity:
(Reposted with full permission from buraidimus)
Hi Guys!
I am one of the many collectors who's really disappointed with the TFPrid Airachnid figure. So, i decided to create a custom add-on arms and spider legs.
I am not an experienced customizer that's why I chose a non-destructive customization to avoid ruining my figure if I made a mistake.
The Parts that I used were mostly recycled materials since I don't want to spend too much on her and I am an Eco-Friendly guy!
Broken Umbrella from my Mom for the Main spider legs.
Twist ties for her fingers, adding tension on her spider joints and keeping things in place.
Pioneer All-purpose epoxy clay
Rockman legs from my cousin for her arms
Let's start with the finish product.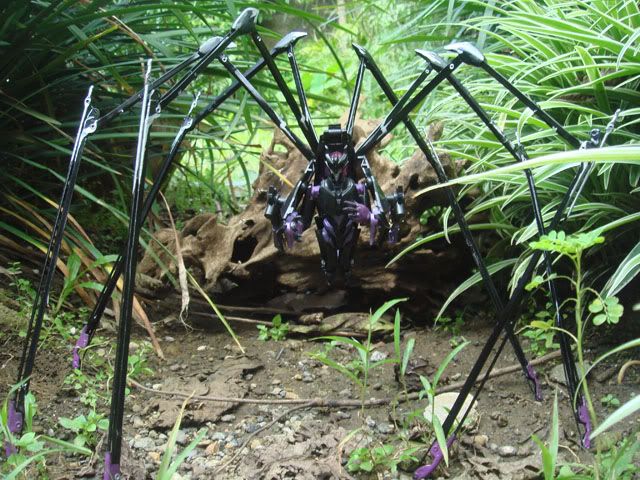 Front view: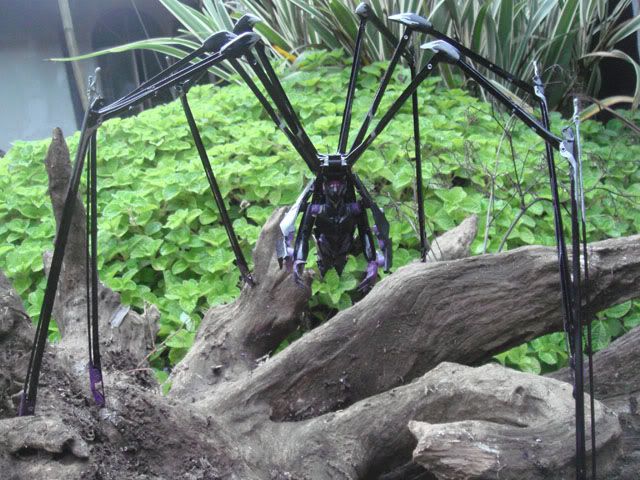 Close-up: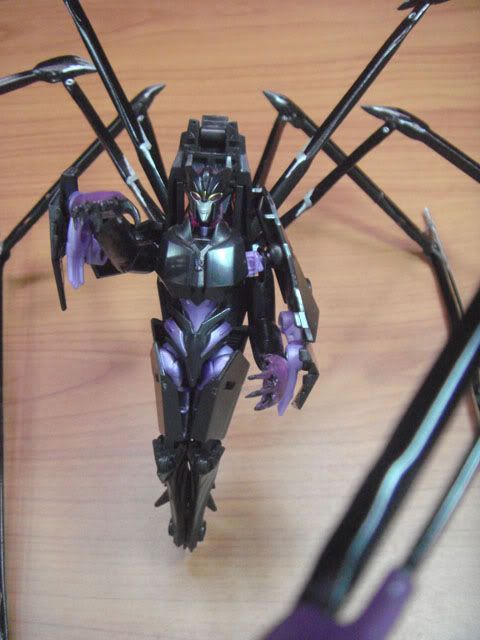 Side view: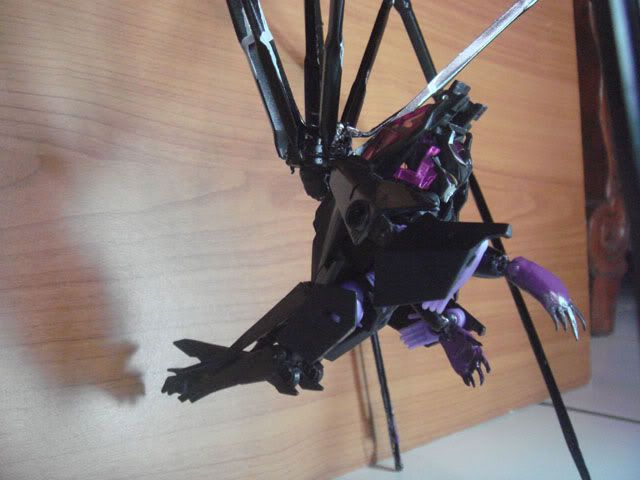 Top view:
Bot-Mode: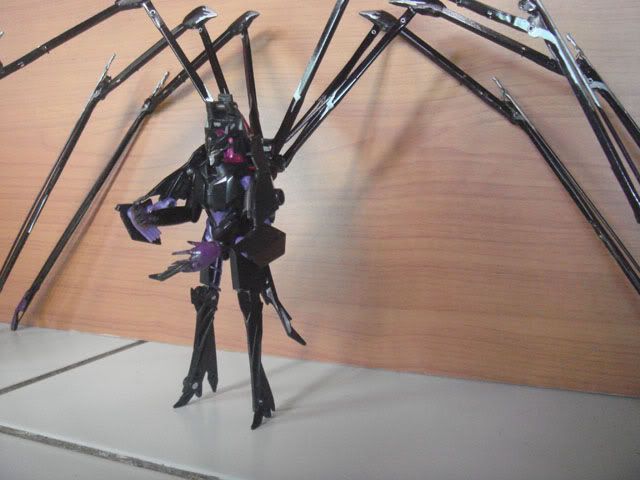 Dismantled: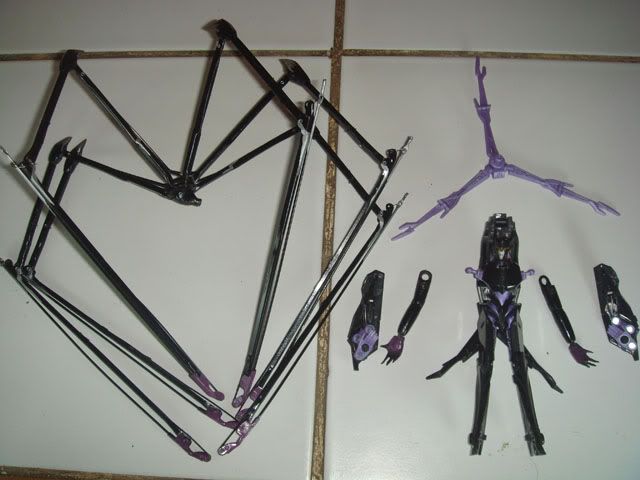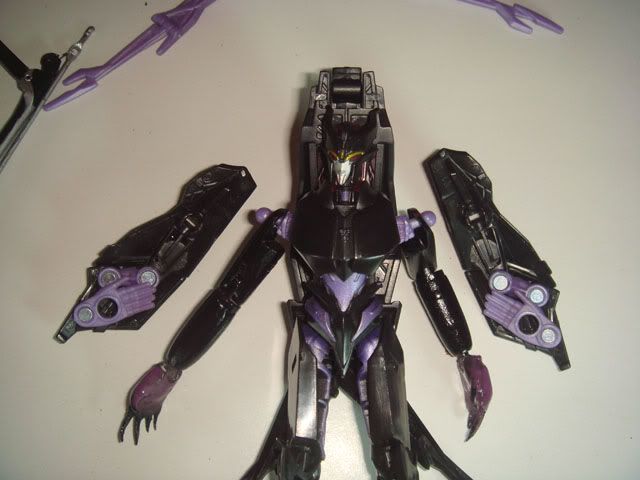 Other pics:
WiP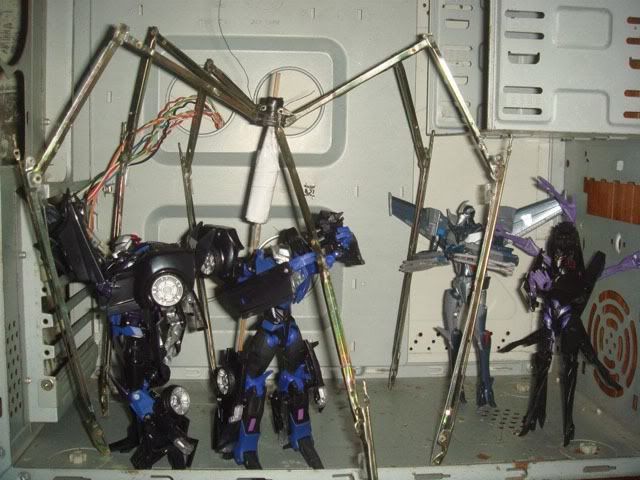 With her Family
With Arcee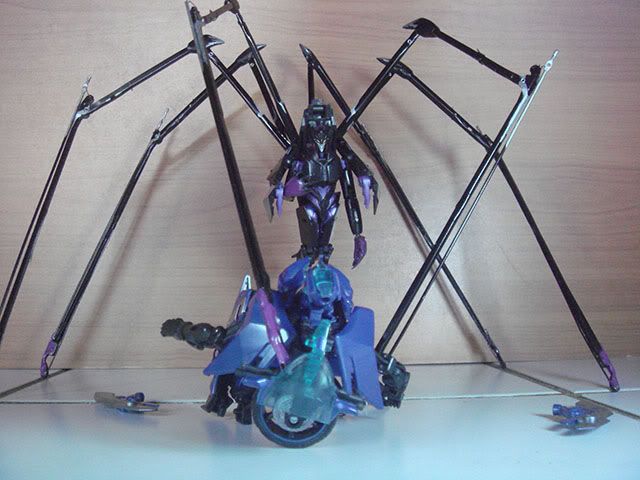 Thanks for looking. hope you like it!