Edit Jan 2014: I'll update with more detailed pics, and replace all the old ones below soon. Just trying the panorama camera function.
My collection is sorted by character or group, so each has it's own shelve. Some characters like Optimus take up 3 shelves, and more on top. The top of the cabinets are 90% Movie TFs, with Unicron and a few others making up the rest on top.
The 3 cabinets on the left are mostly made up of my Decepticon seeker collection. On the dark wall the Decepticon collection continues until Megatron and Optimus meet in the middle. Then it's all autobots to the far right
90% of the G1 figures in my collection are the ones I had as a child. Some I'd sold off to buy Ninja Turtles Doh
I lost interest in TFs before G2 got started so missed out on everything up until Binaltech, MP1 and the Takara Collection. I'd seen these in my local Forbidden Planet and those lines got me back interested in TFs again. Around this time I found some of my old G1 transfomers.
I'll add more pics and descriptions as I (slowly) edit this post.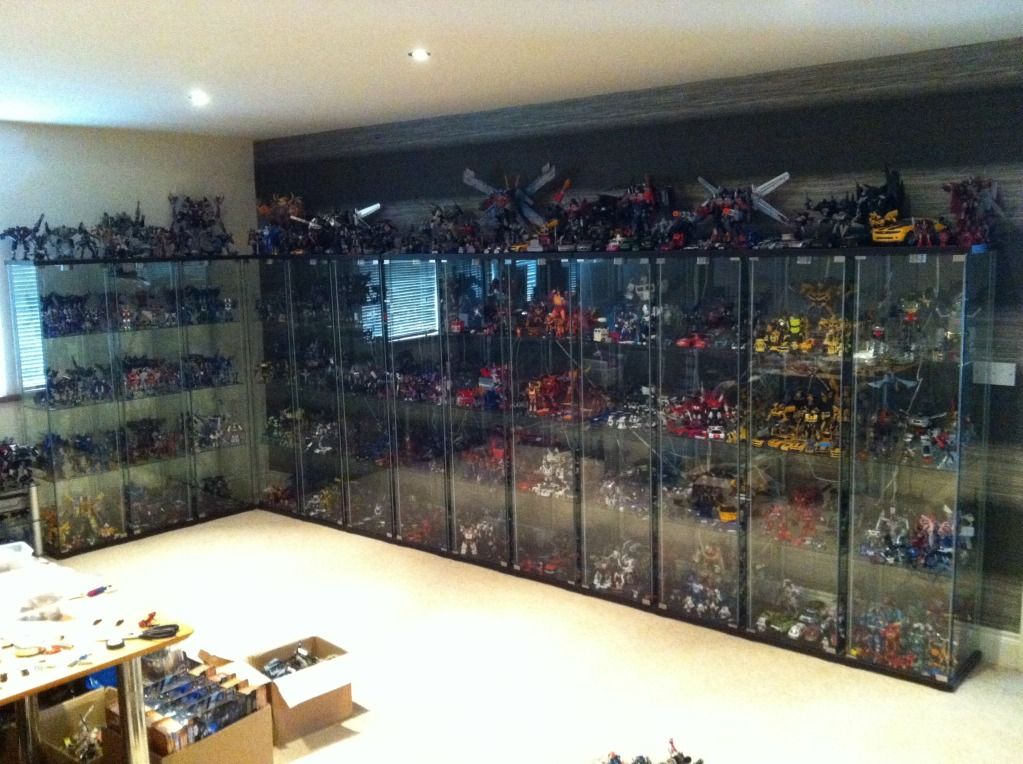 Autobots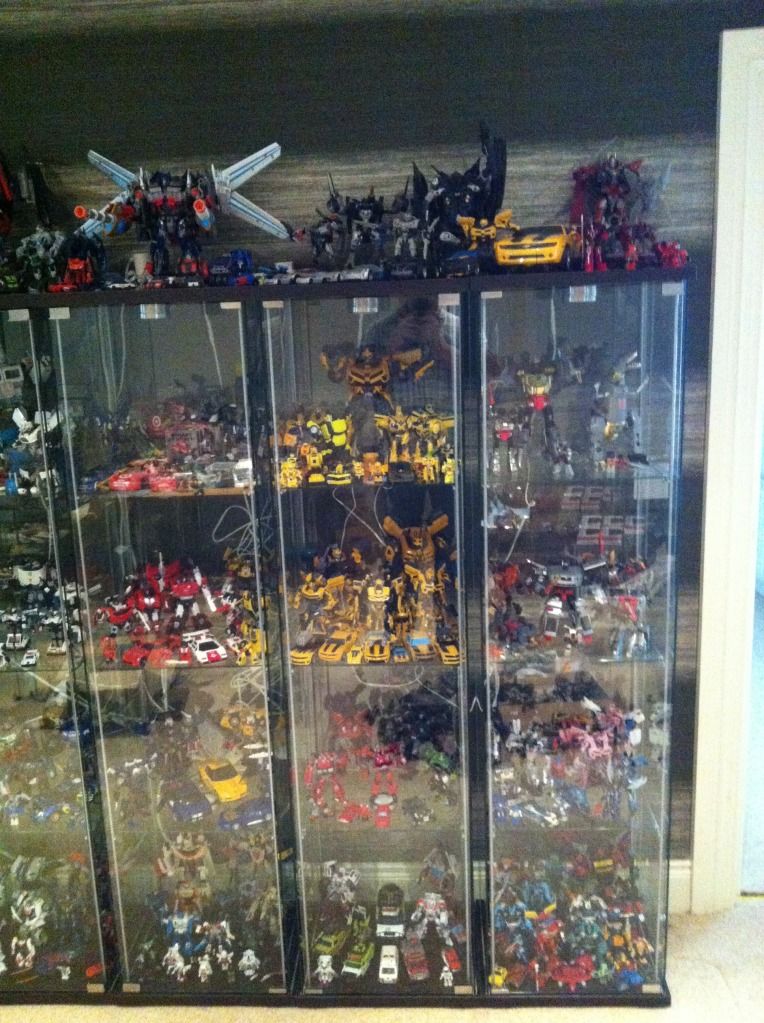 Prime, HotRod, Magnus etc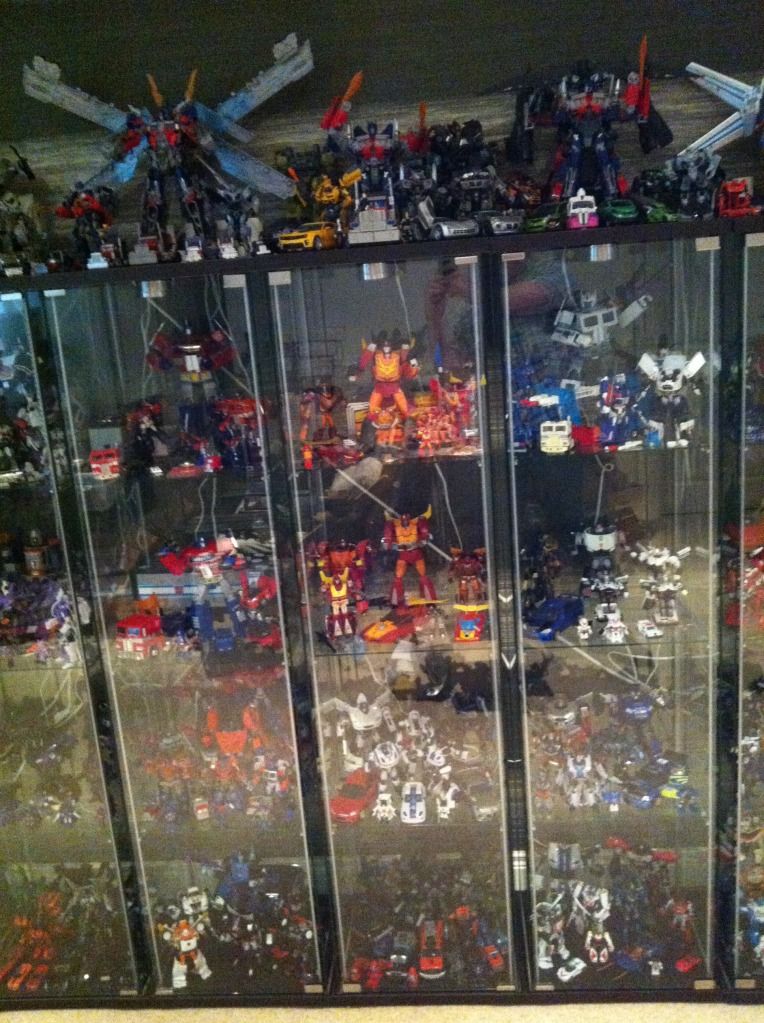 Optimus Cabinet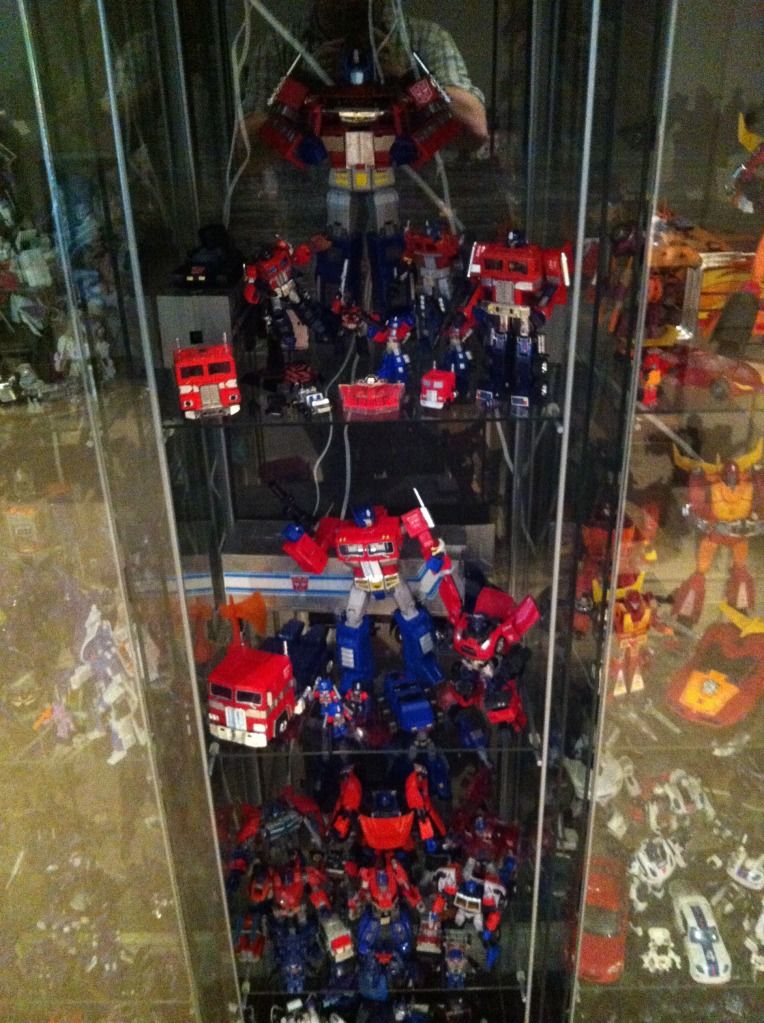 Megs and SoundWave and chums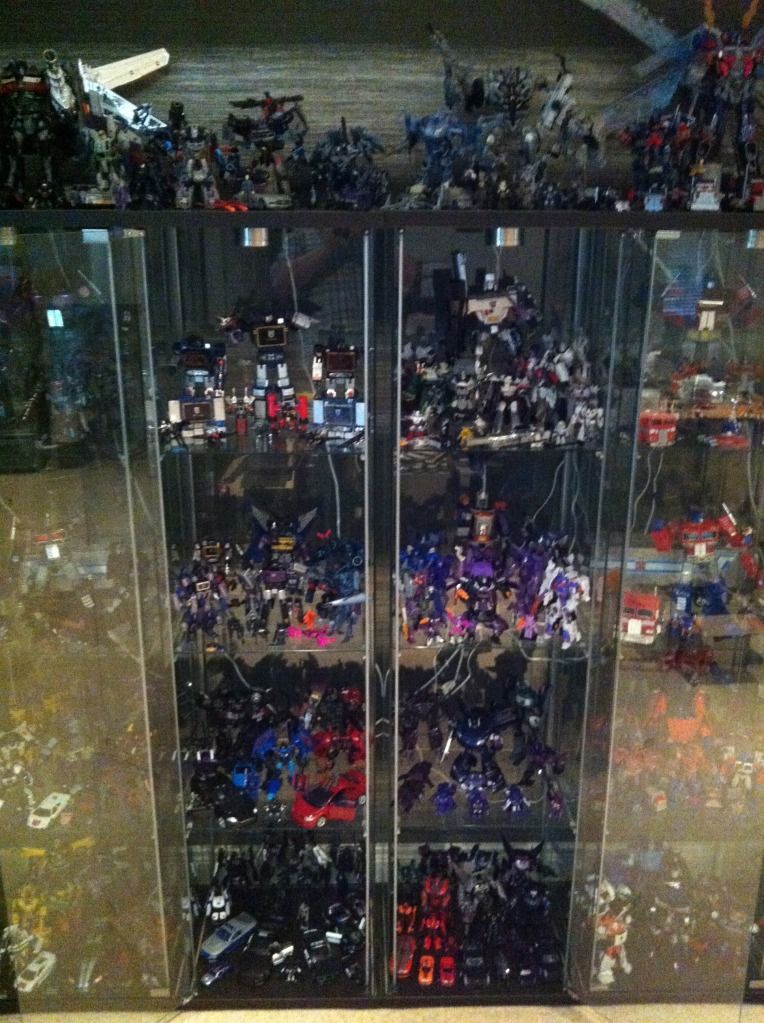 Nemesis Prime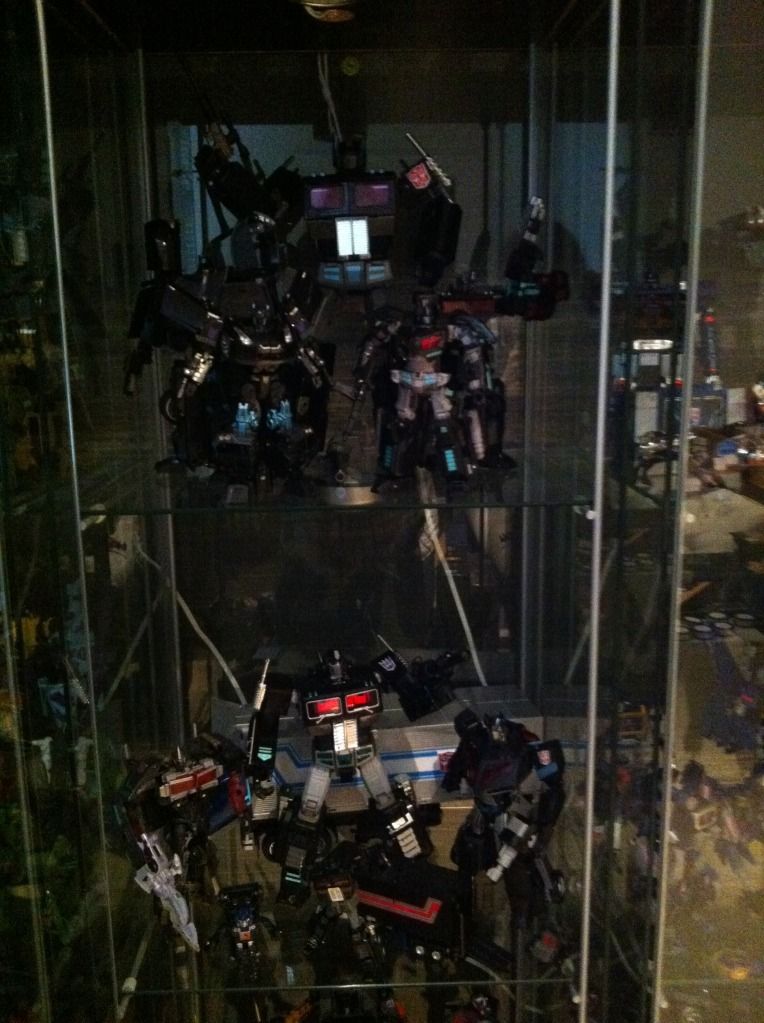 Stunticons
Combaticons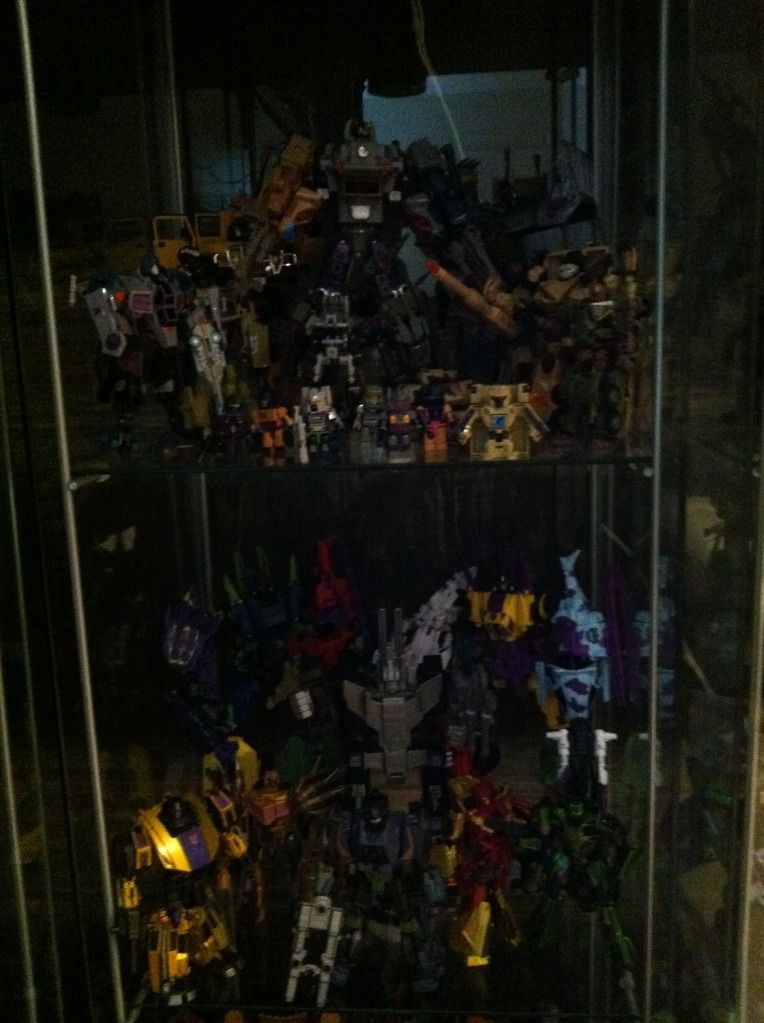 Constructicons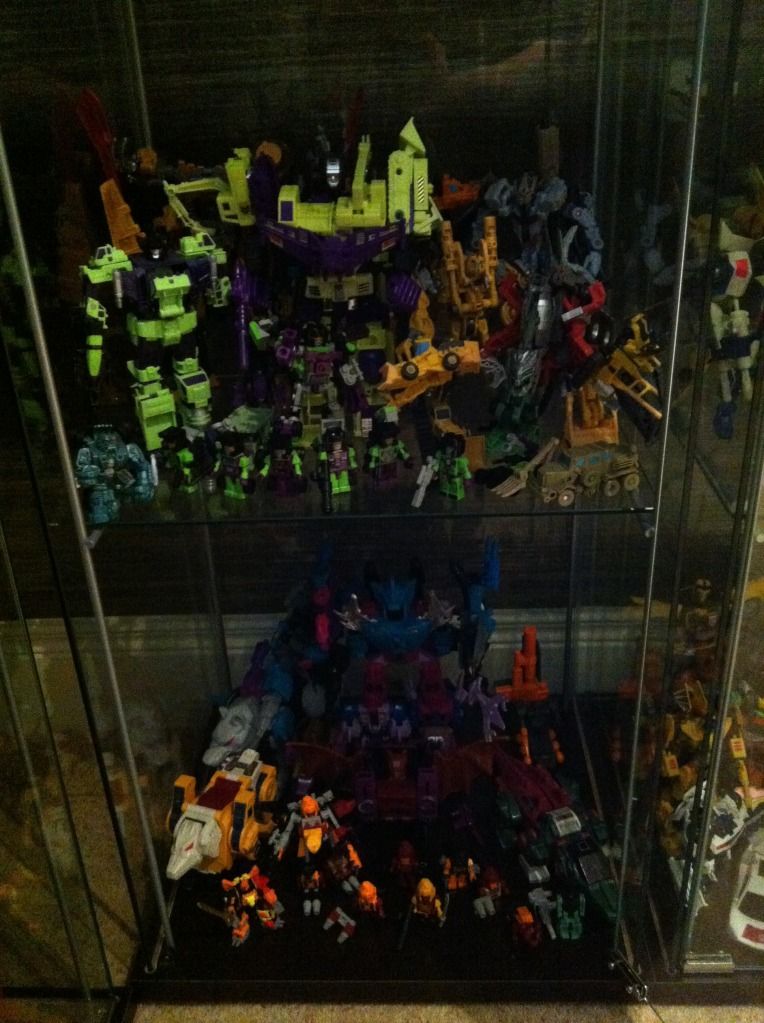 Seekers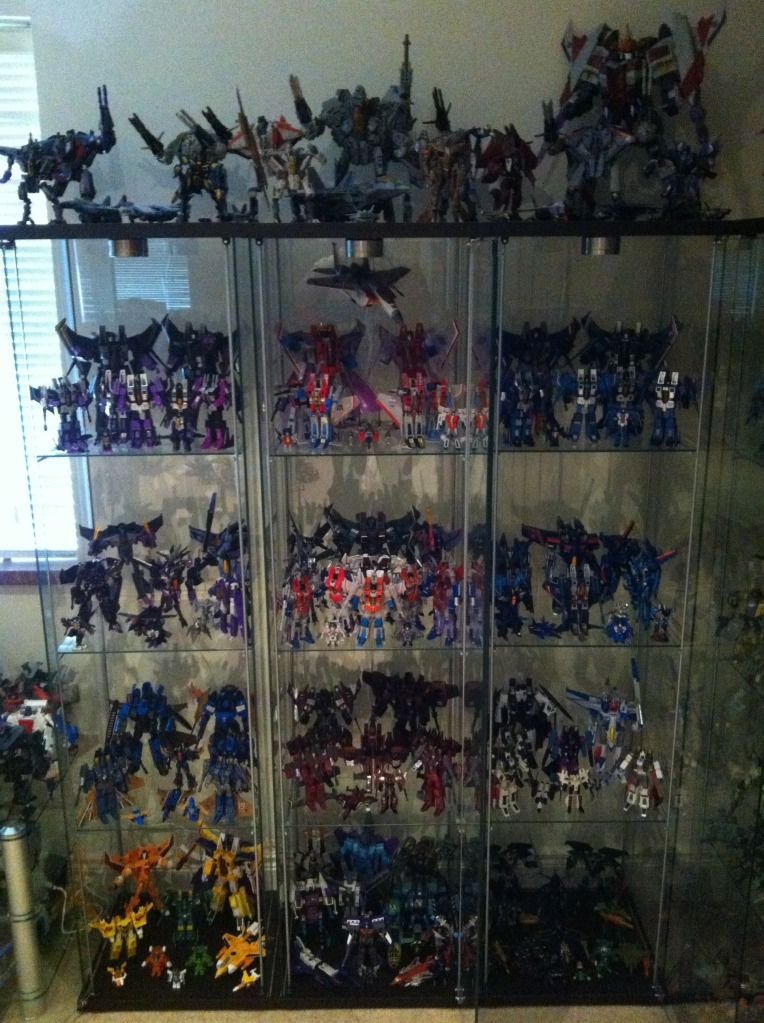 StarScream 1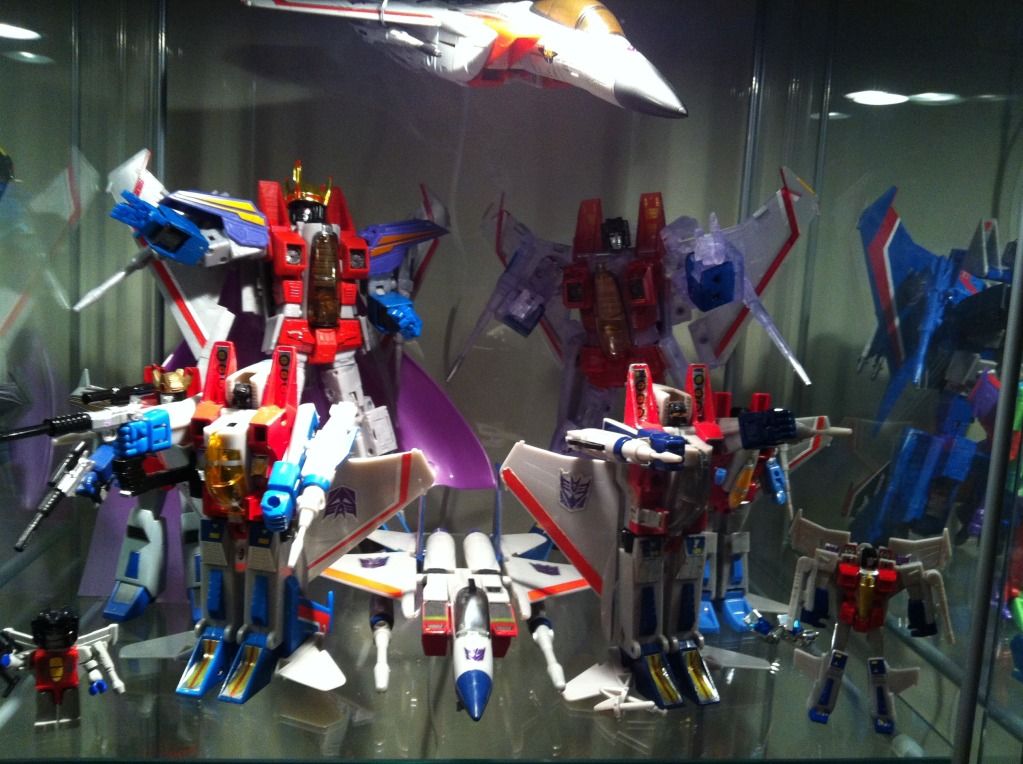 StarScream 2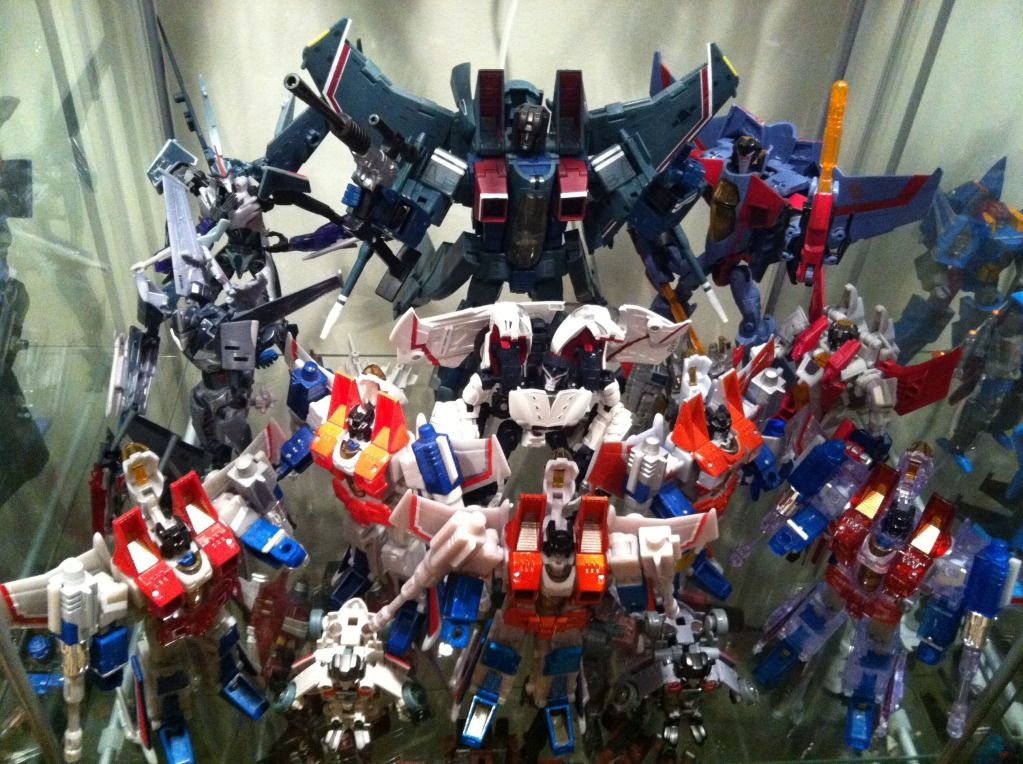 SkyWarp 1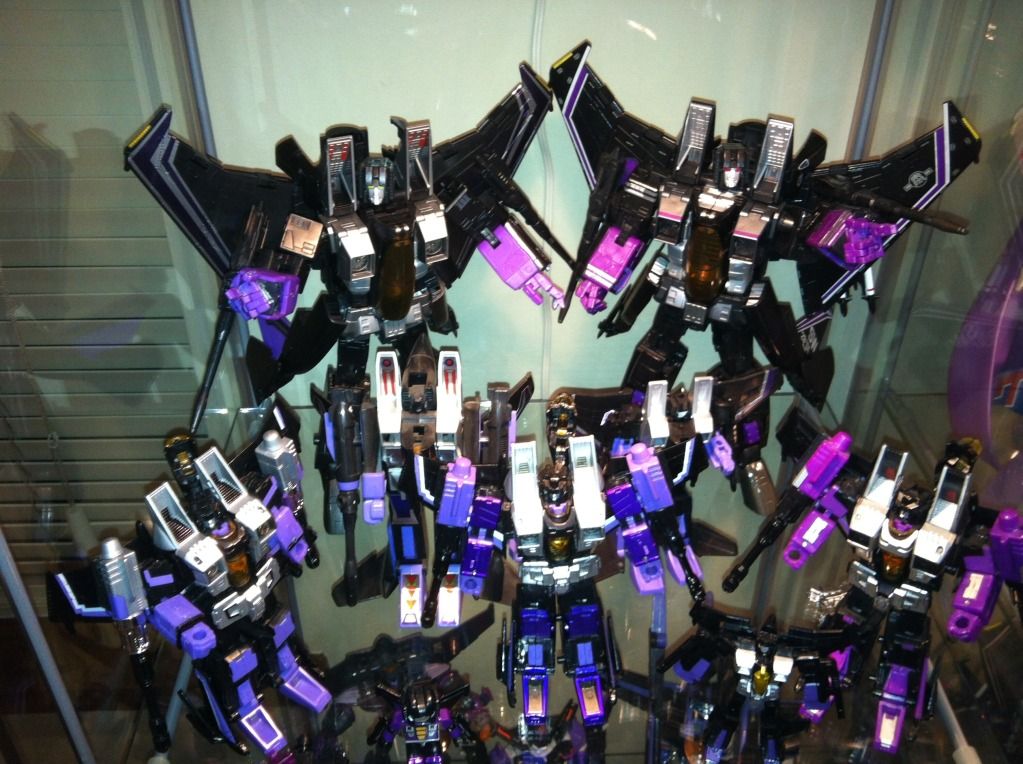 SkyWarp 2
ThunderCracker1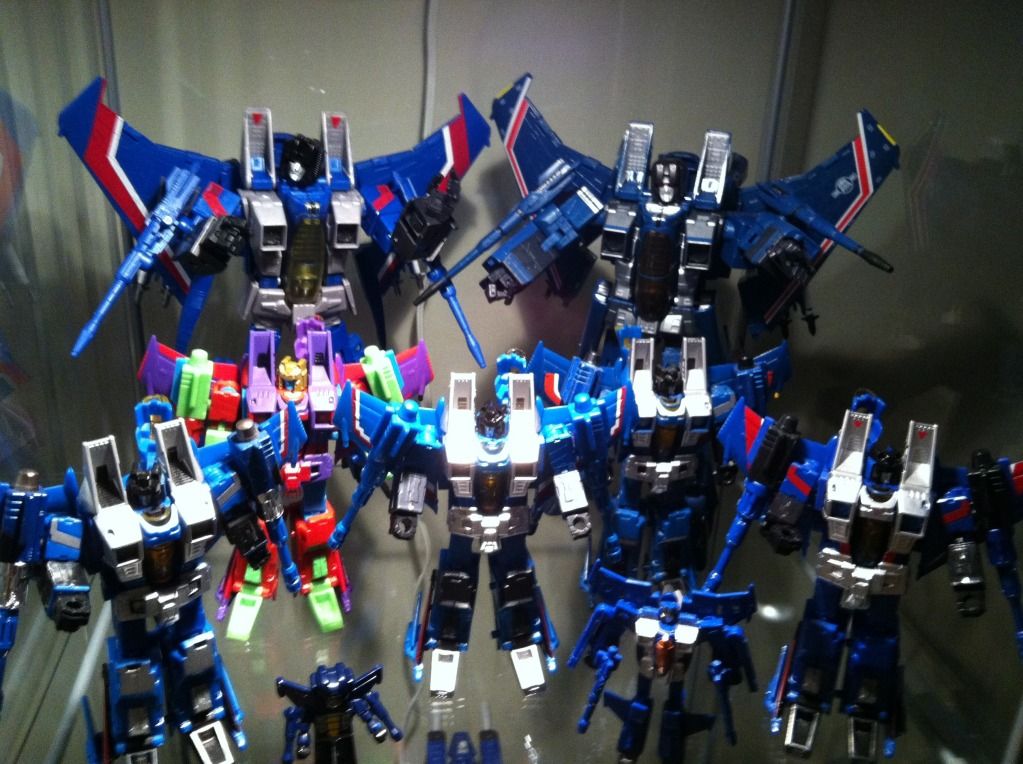 ThunderCracker 2
RamJet
Dirge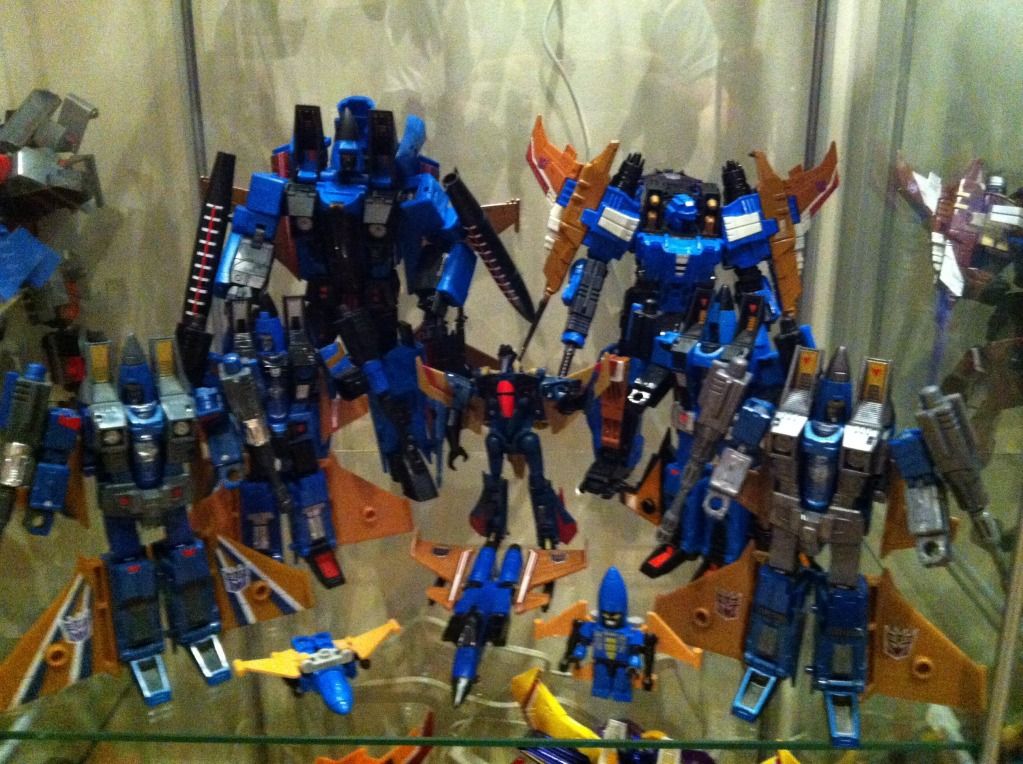 Thrust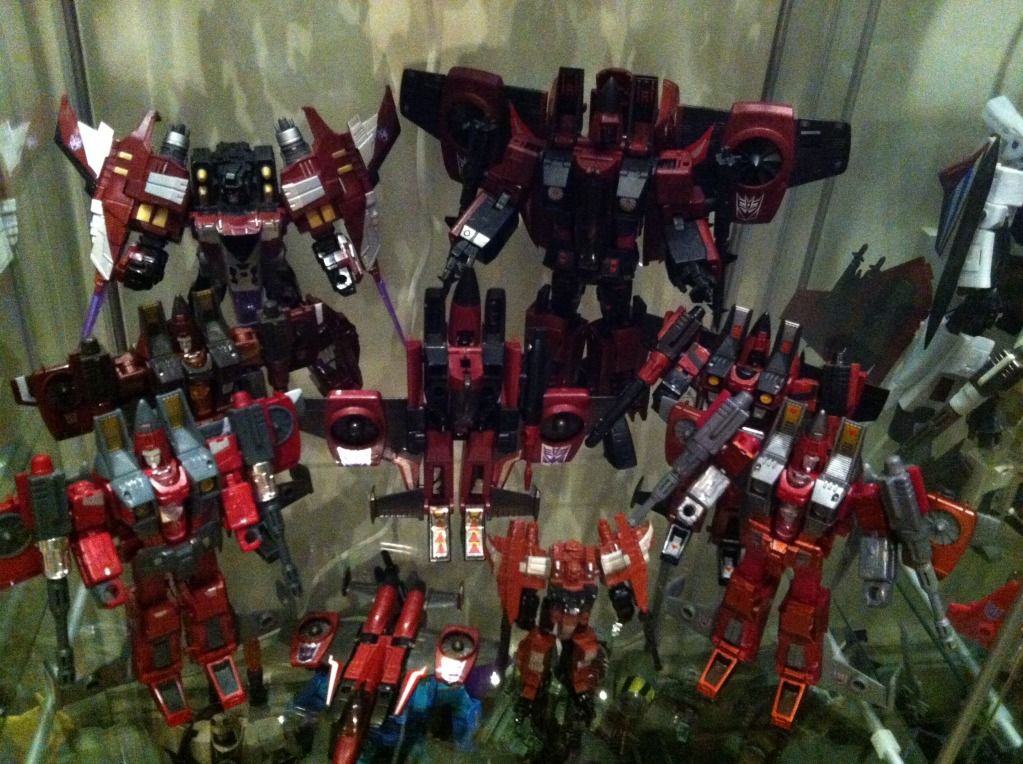 SunStorm & AcidStorm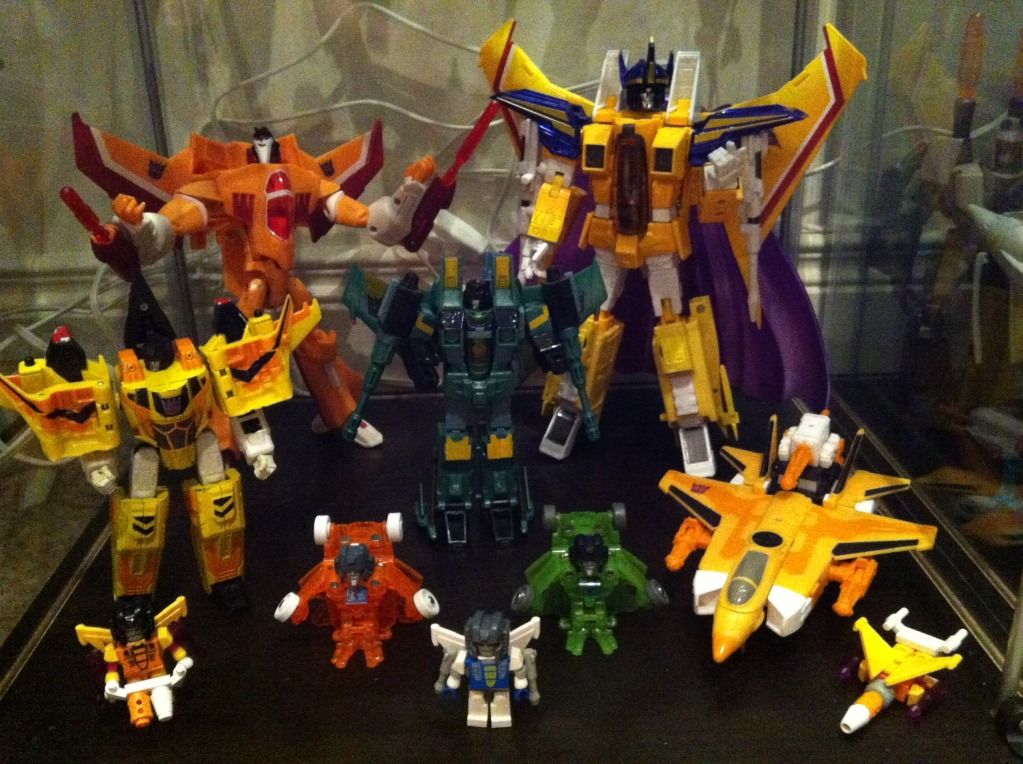 Movie StarScream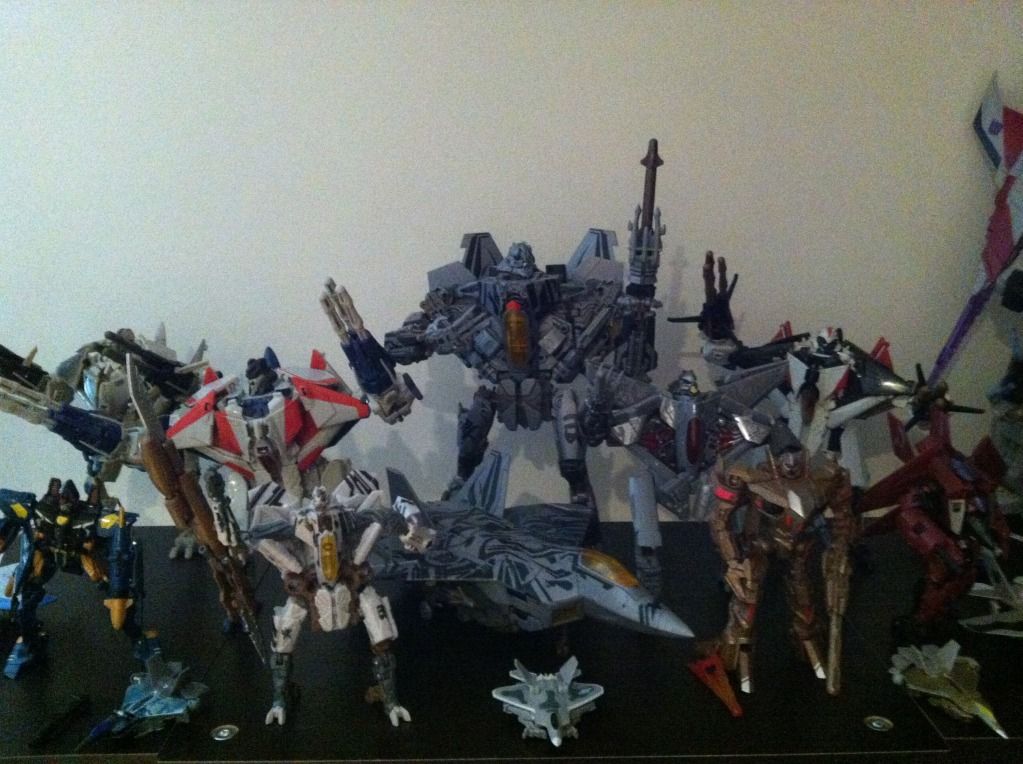 Movie SkyWarp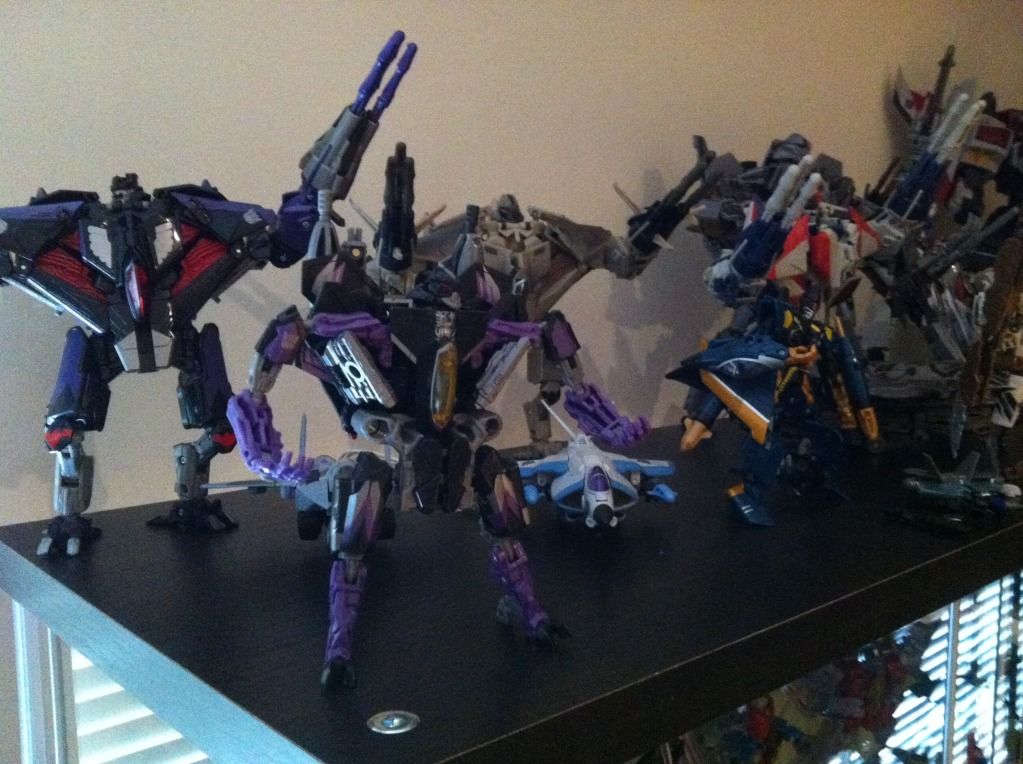 Movie ThunderCracker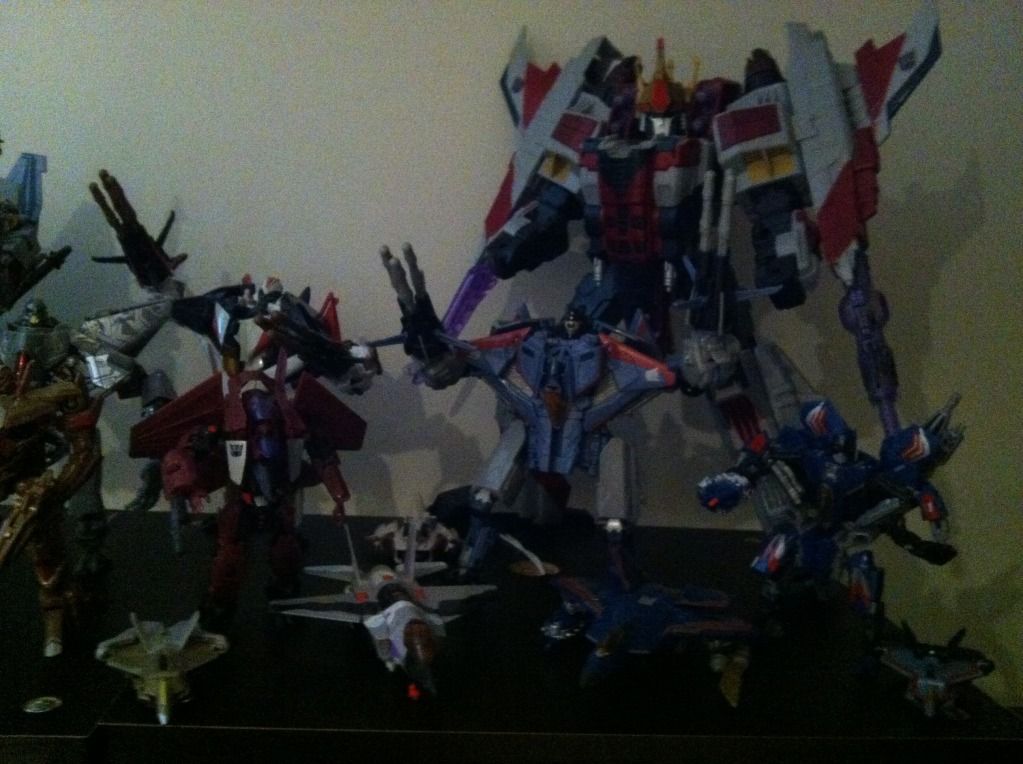 Nemesis Prime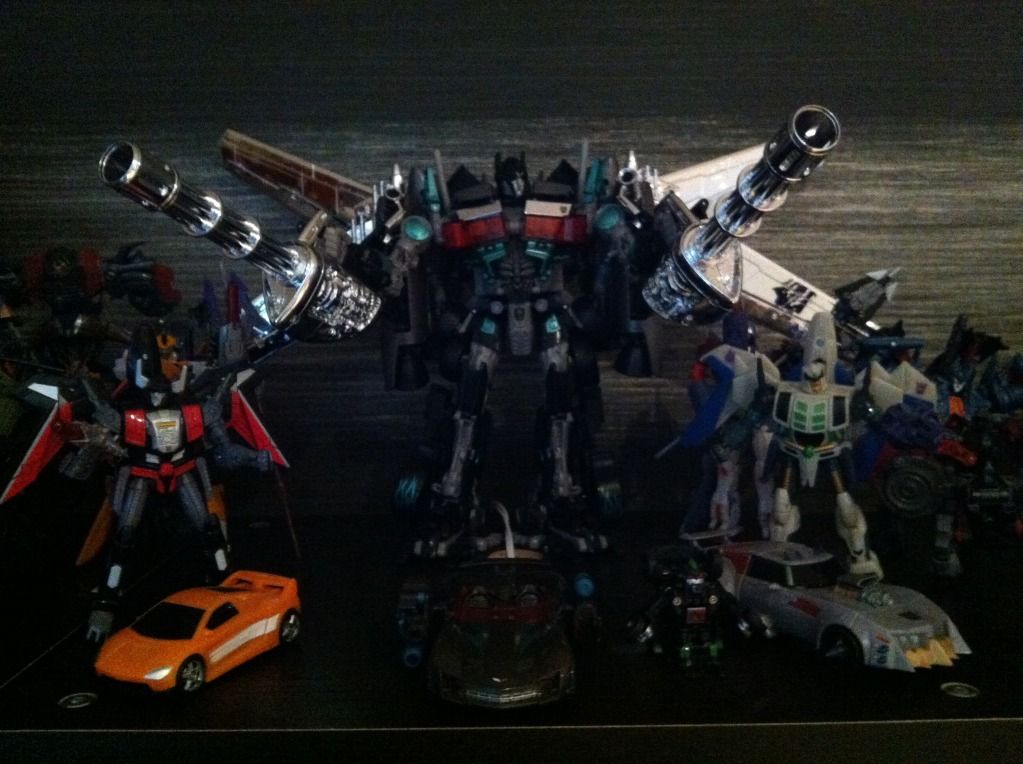 Movie Wreckers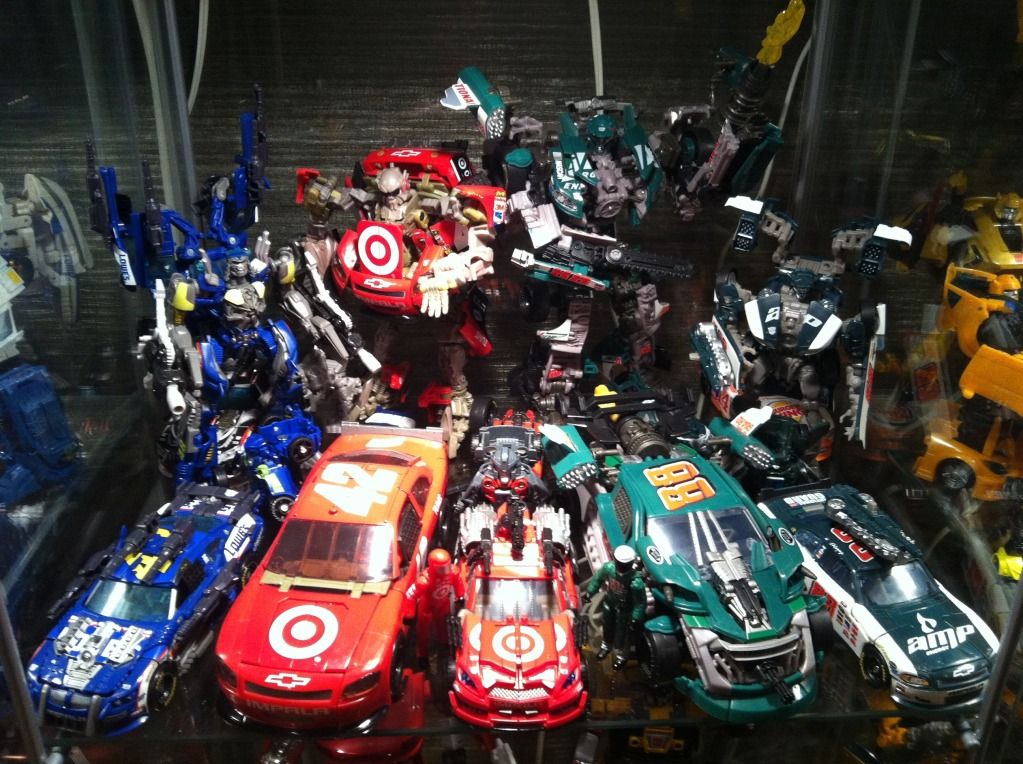 Movie Primes 1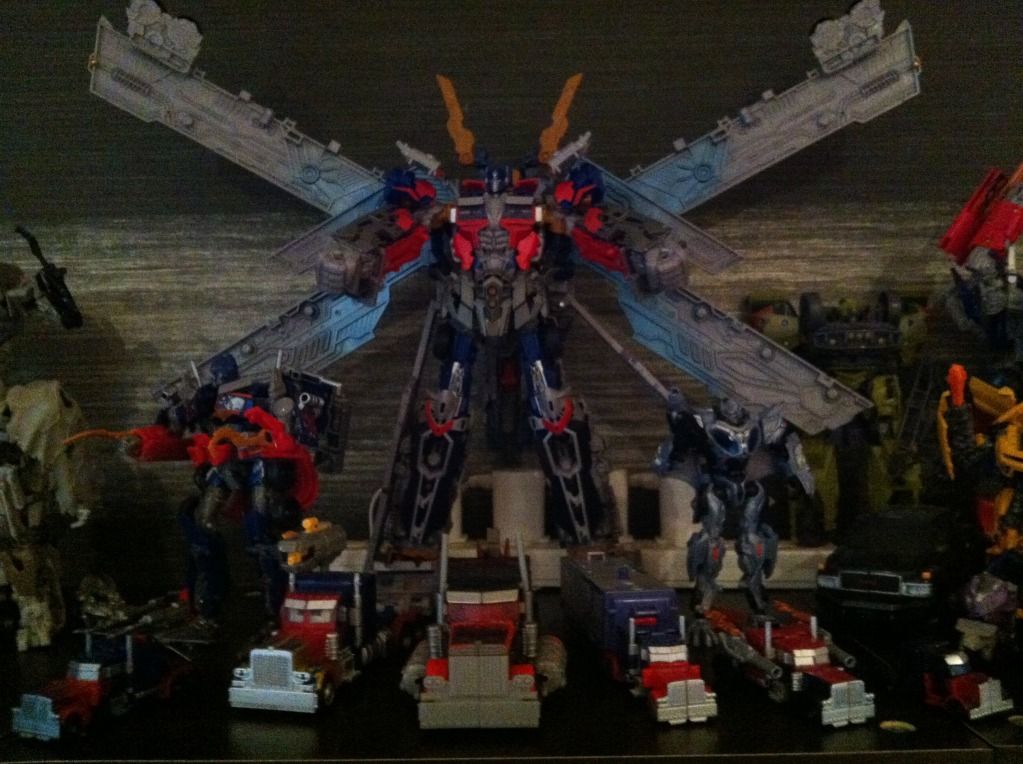 Movie Primes 2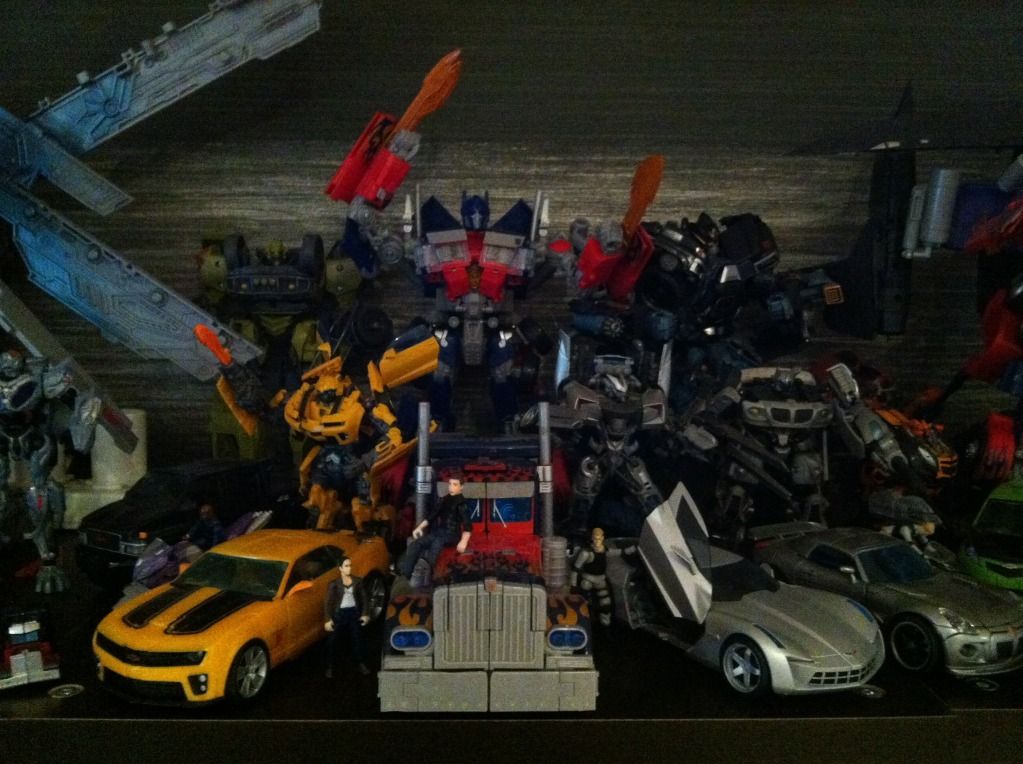 Movie Primes 3
Movie Primes 4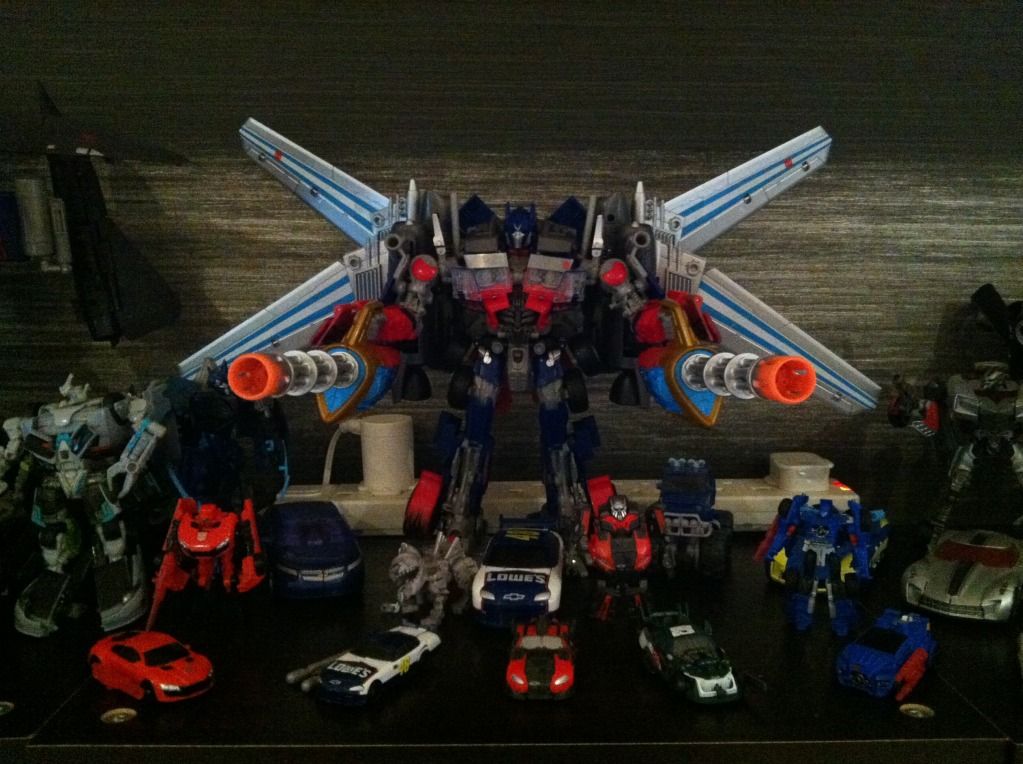 Movie SideSwipes
My latest arrival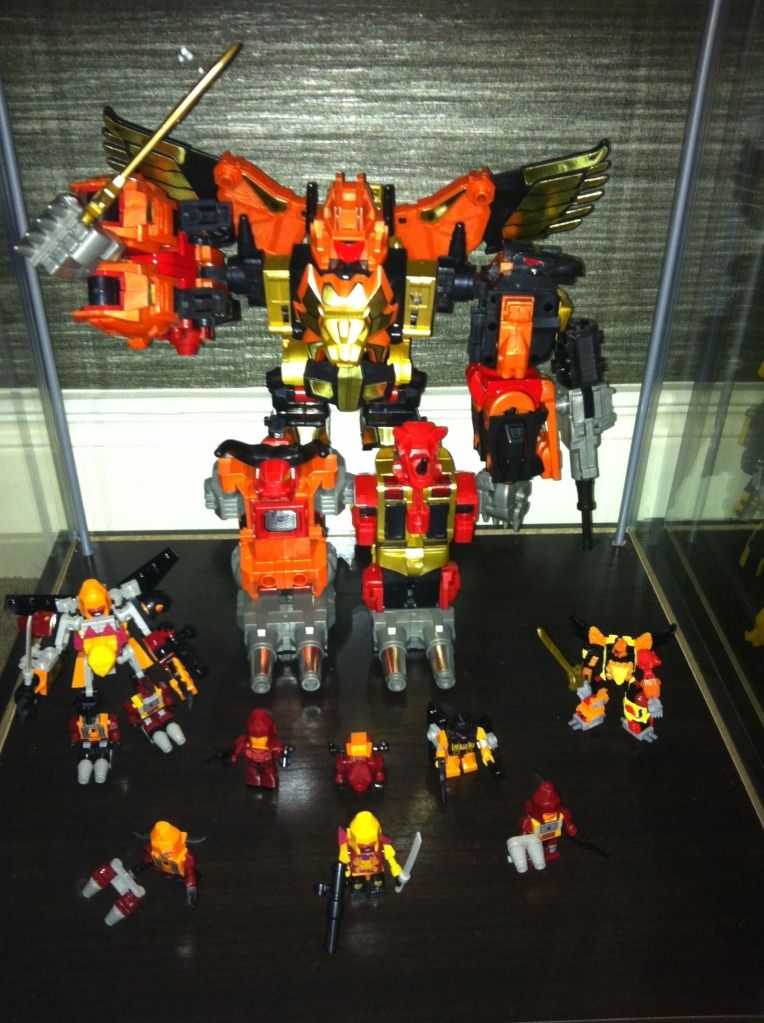 Pics below added April 14th
HotRod(imus)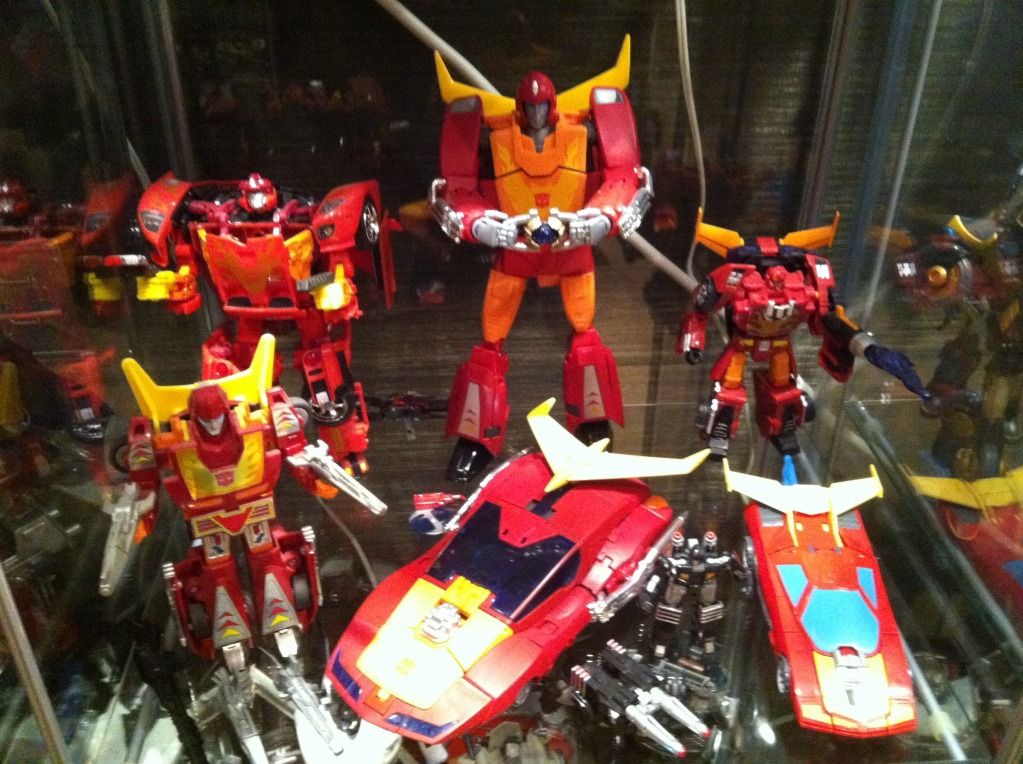 Ultra Magnus
Grimlock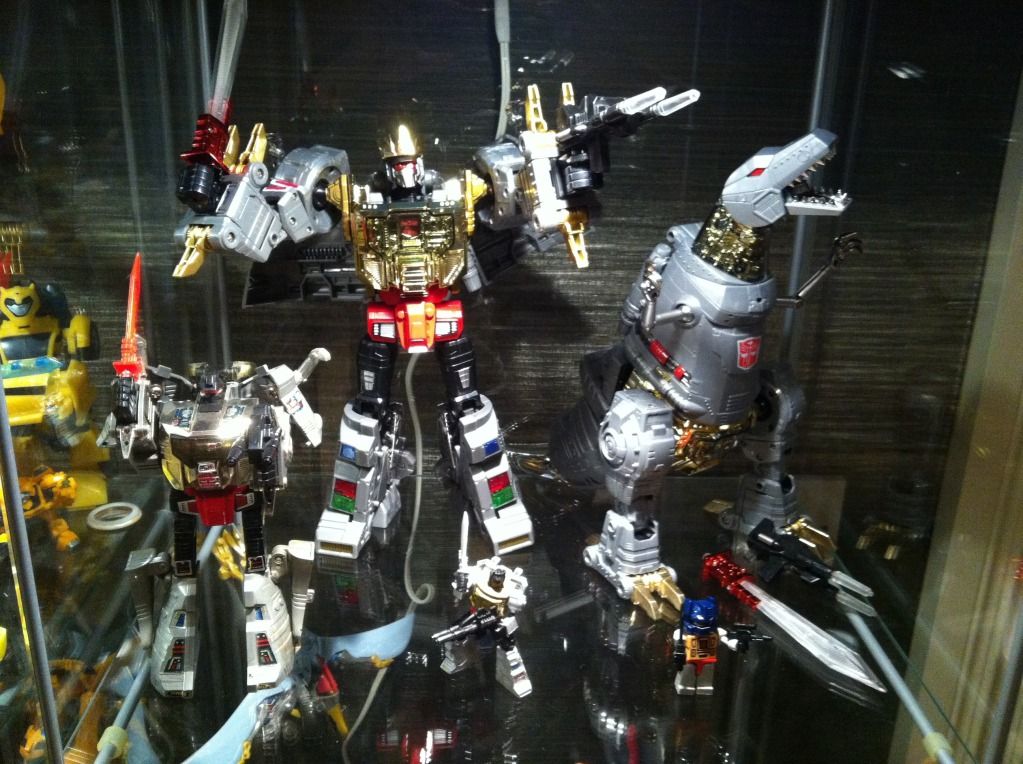 Grimlock and Dinobots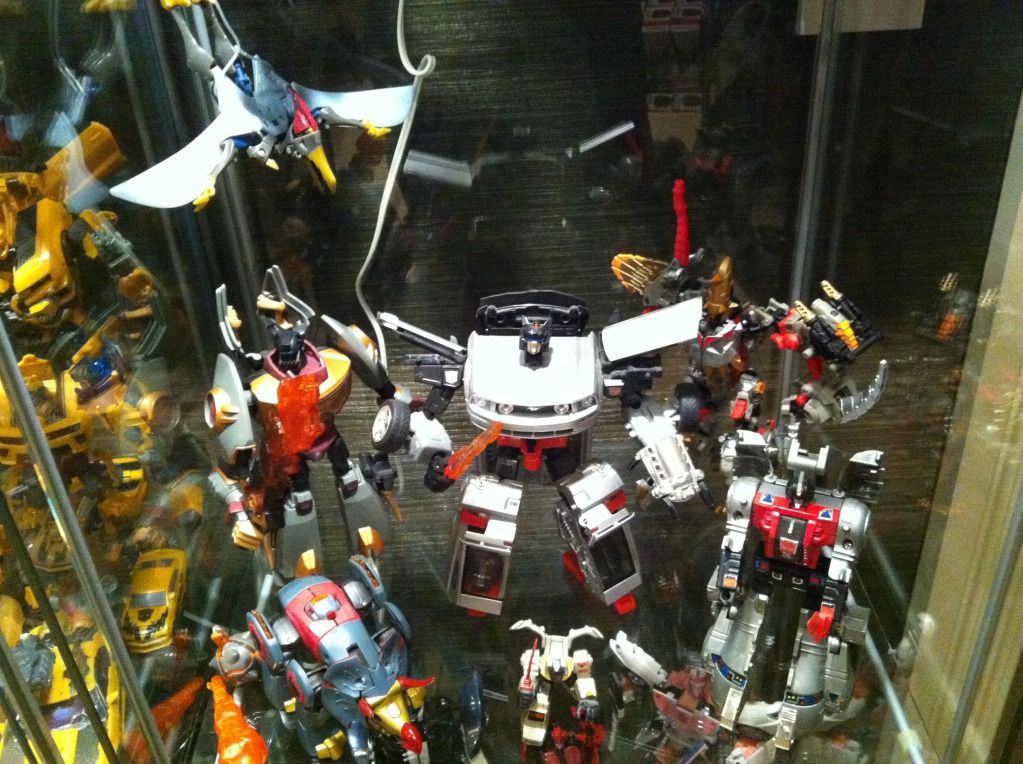 Prowl & Bros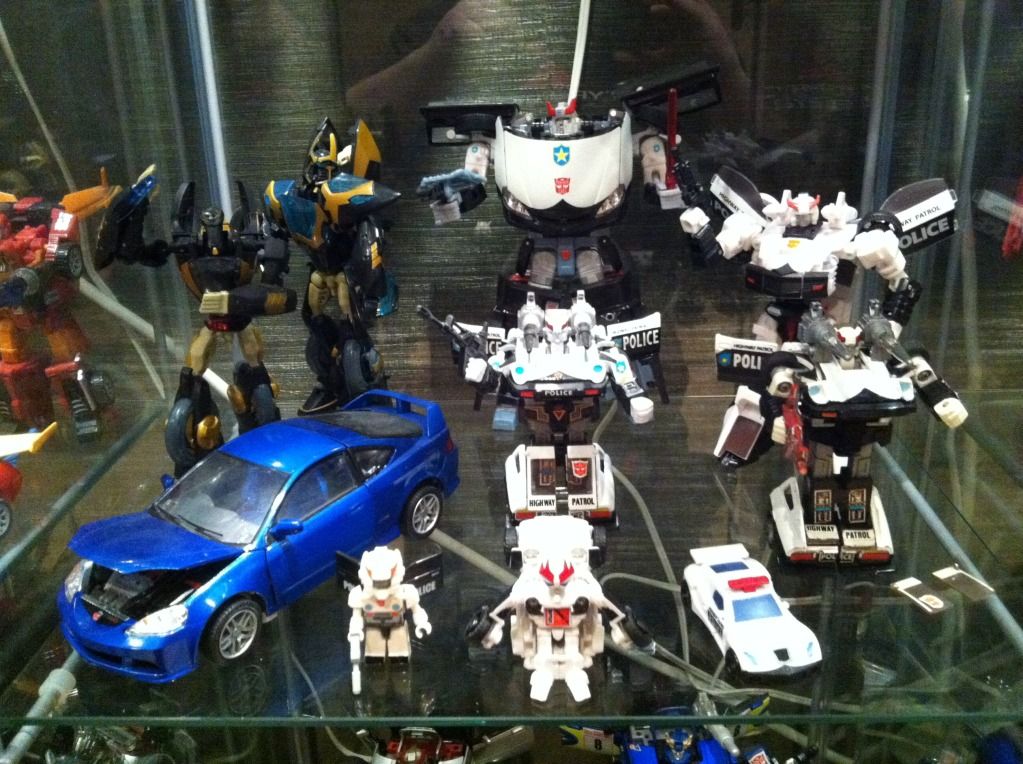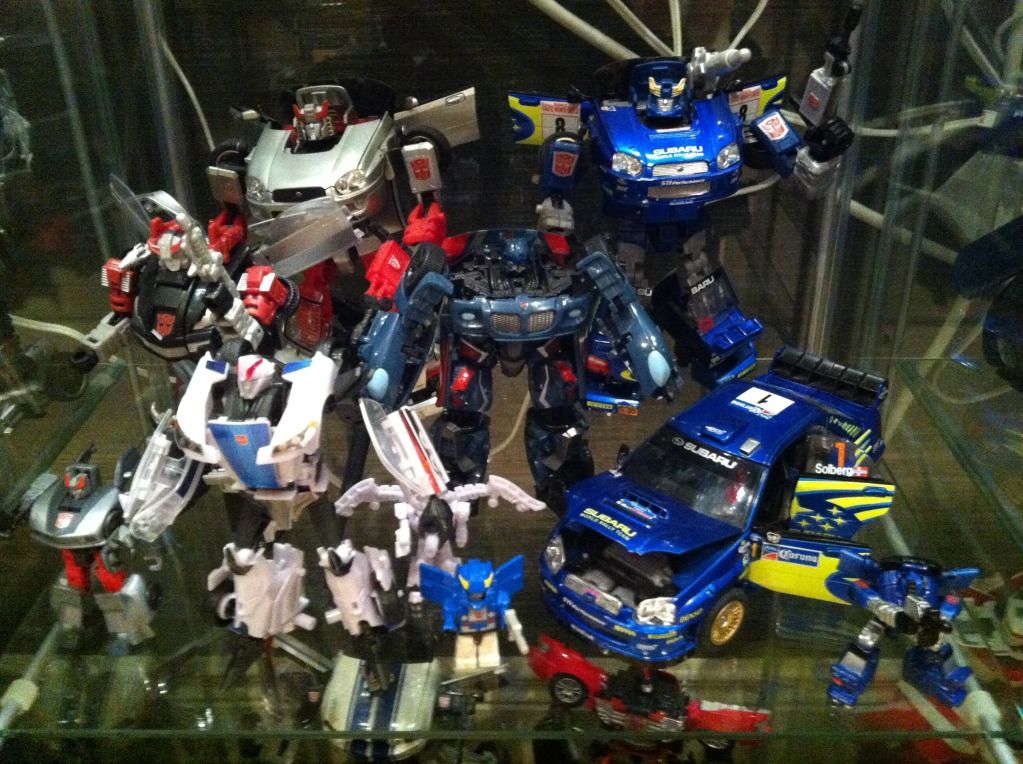 Jazz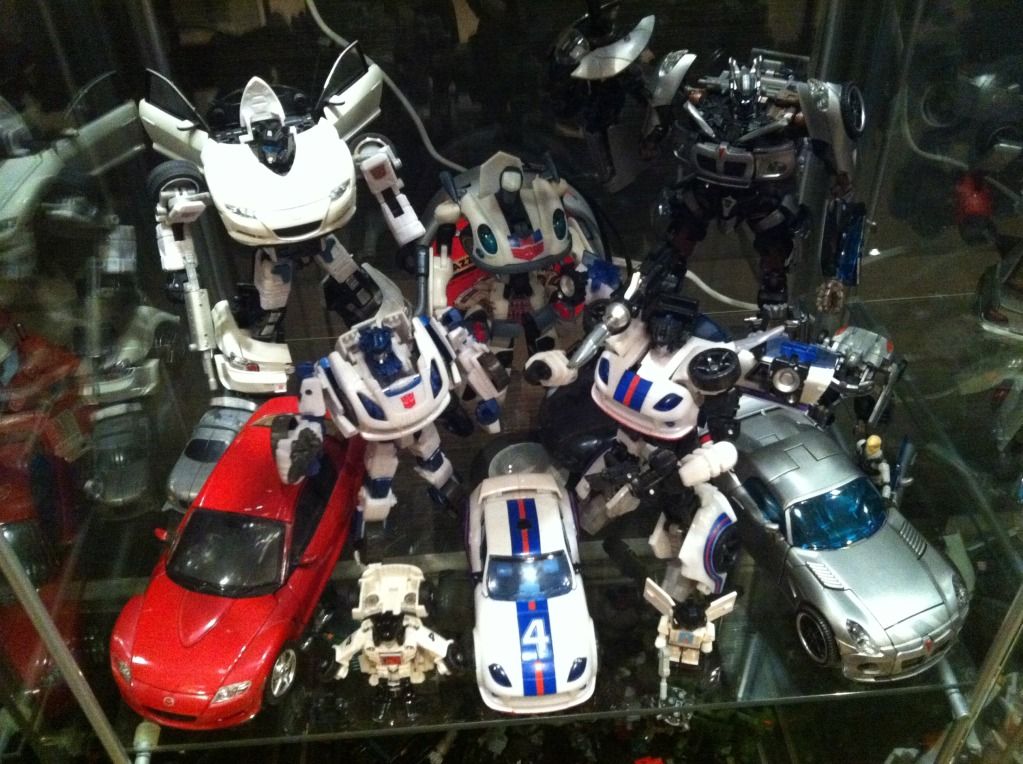 Tracks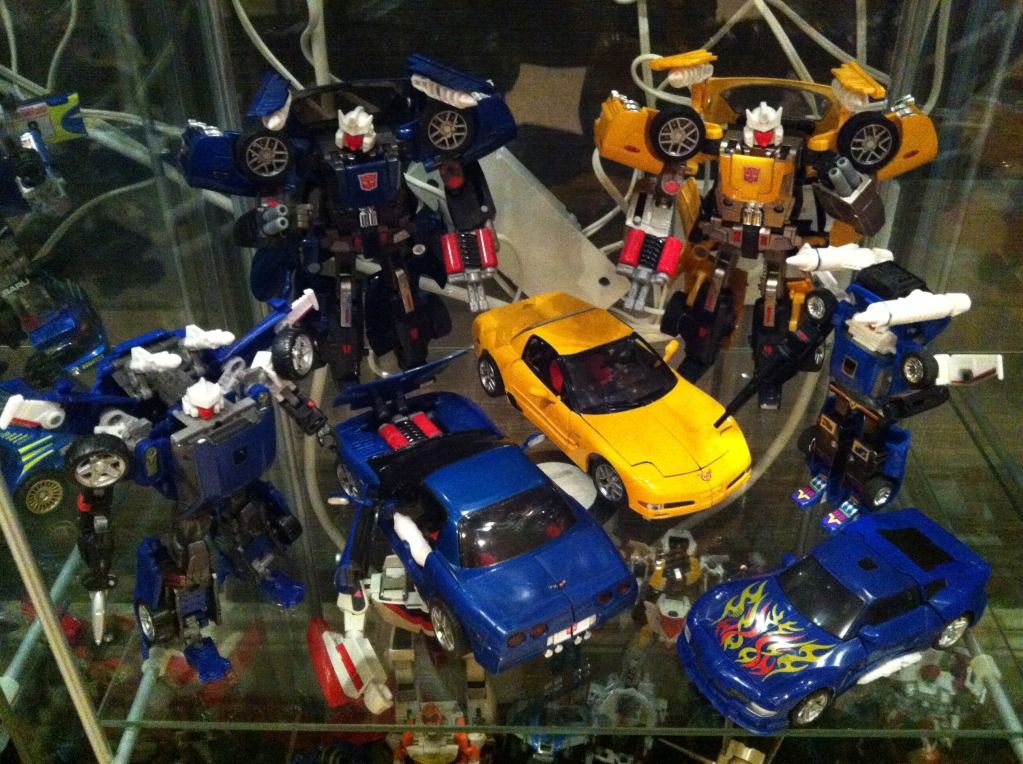 CliffJumper and Hound
WheelJack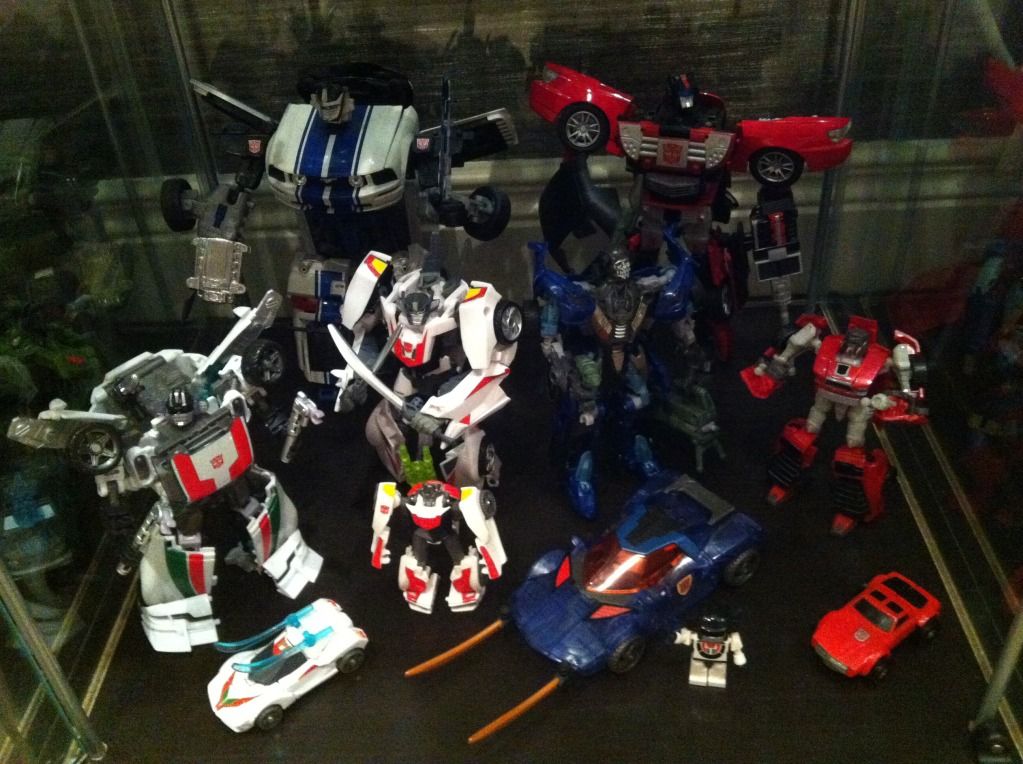 JetFire and Superion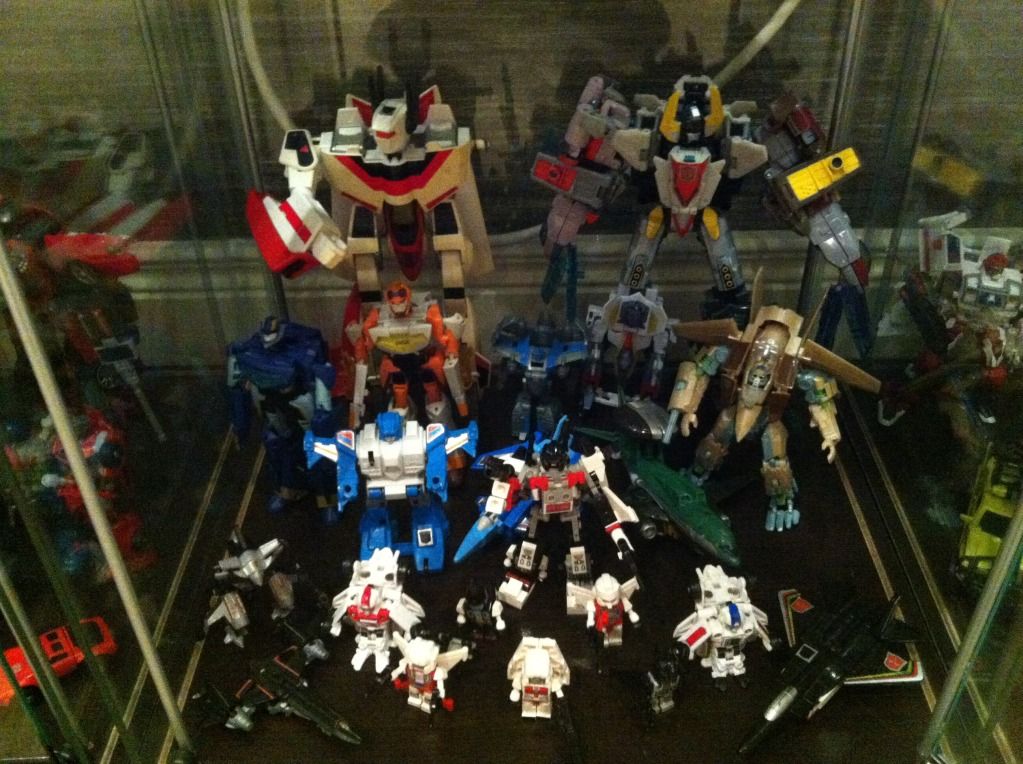 Ratchet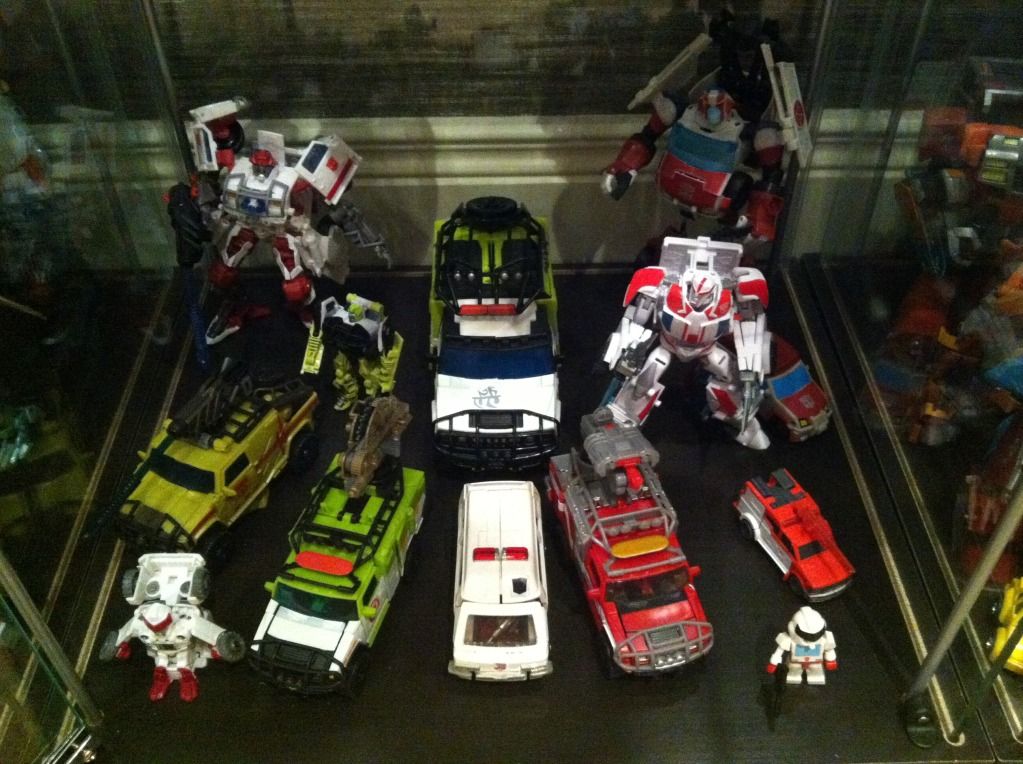 IronHide and BulkHead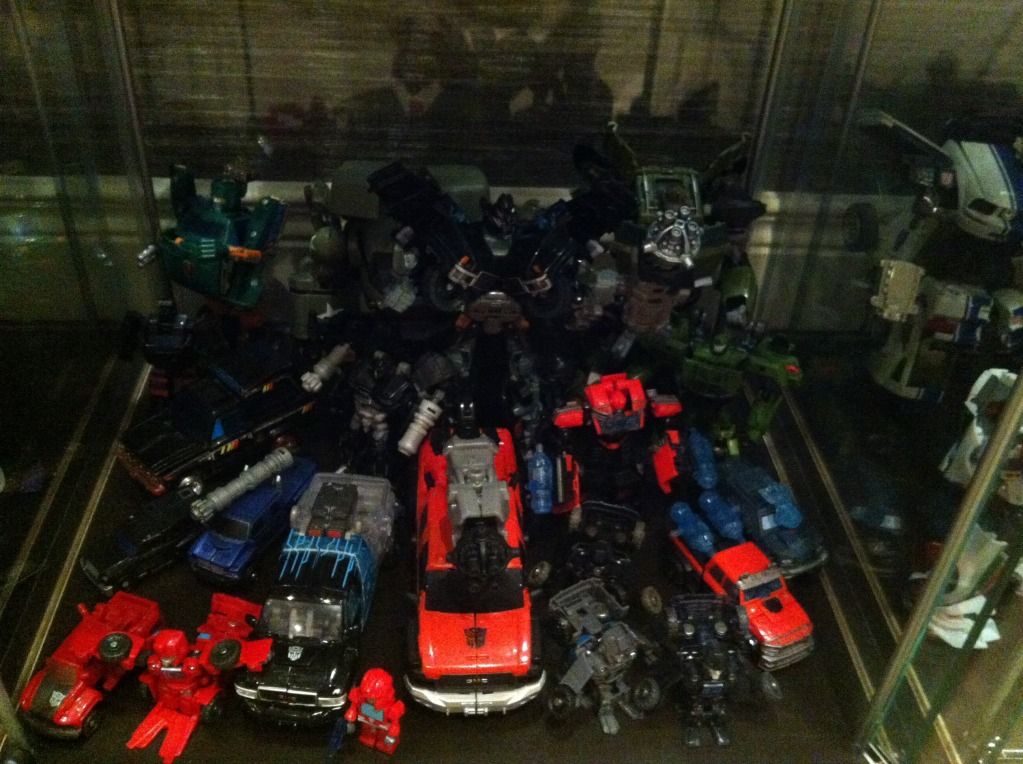 Mirage and my Daughters Arcees' and custom painted pink BB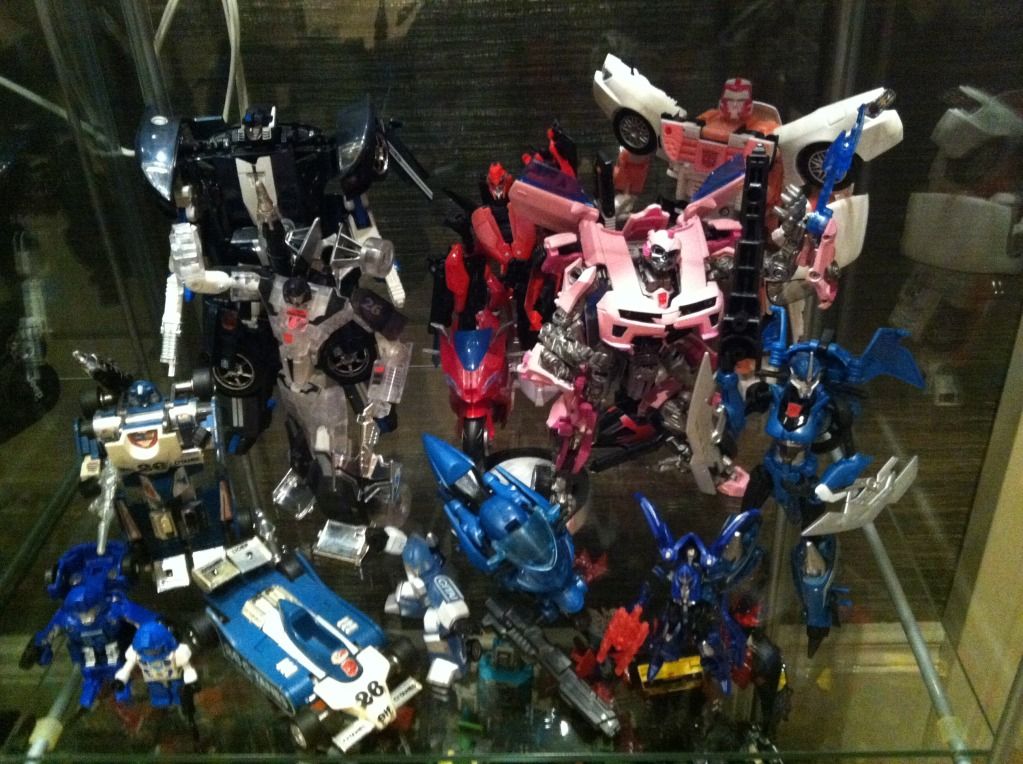 '86 Movie related and Minibots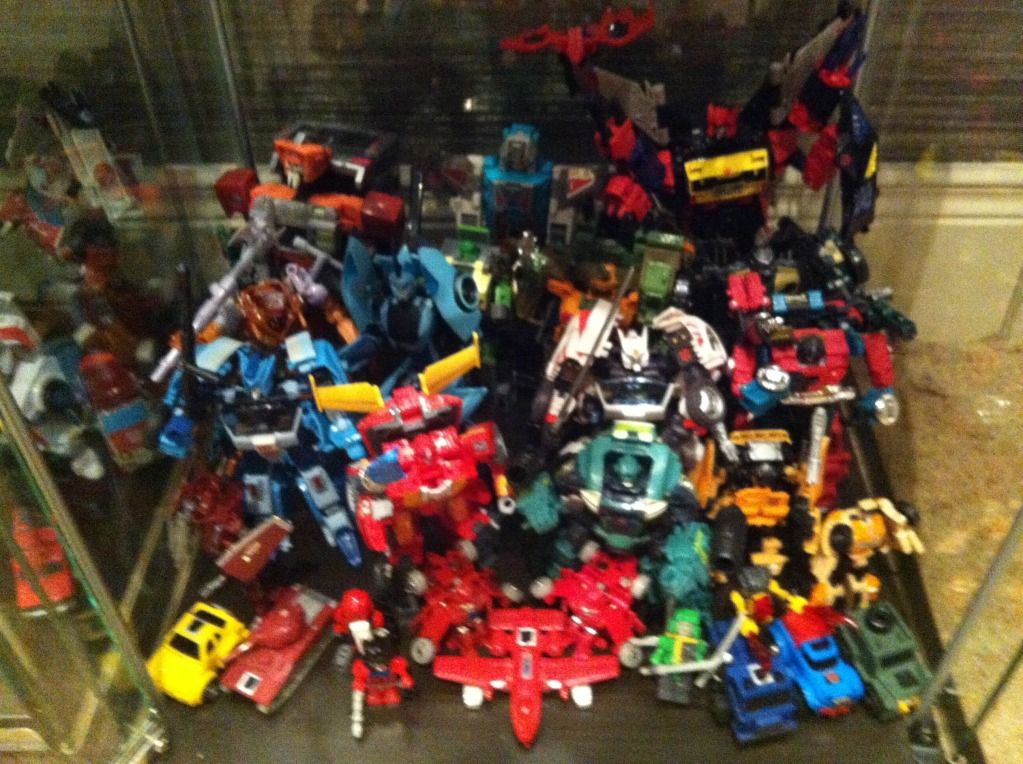 BumbleBee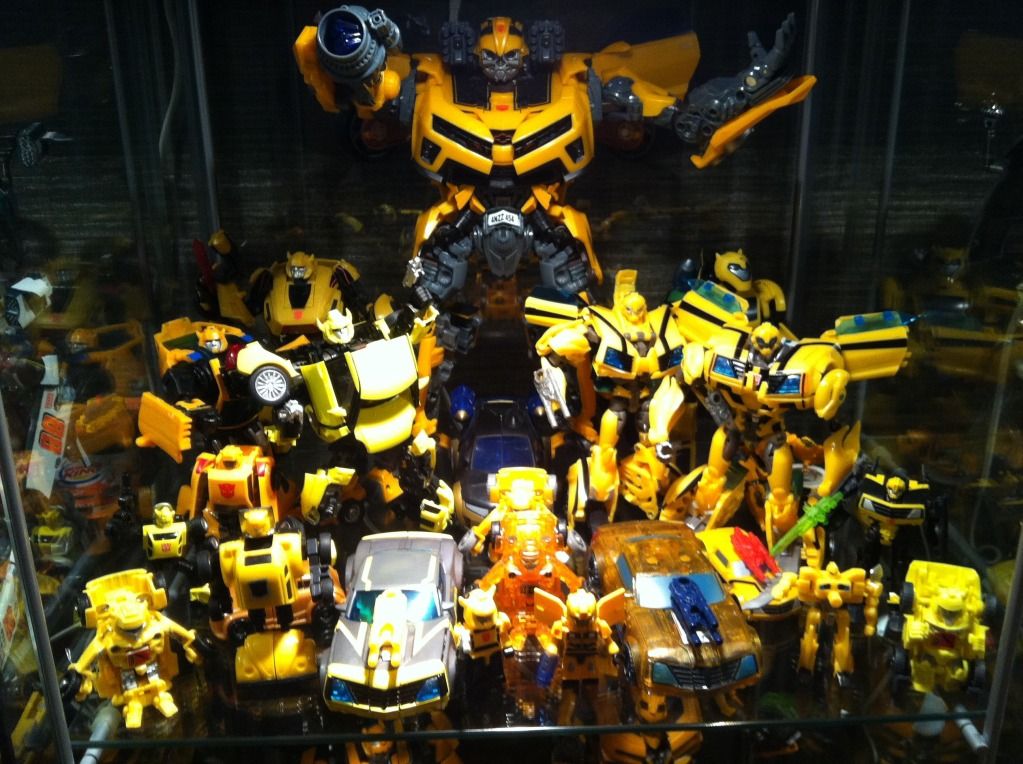 Megatron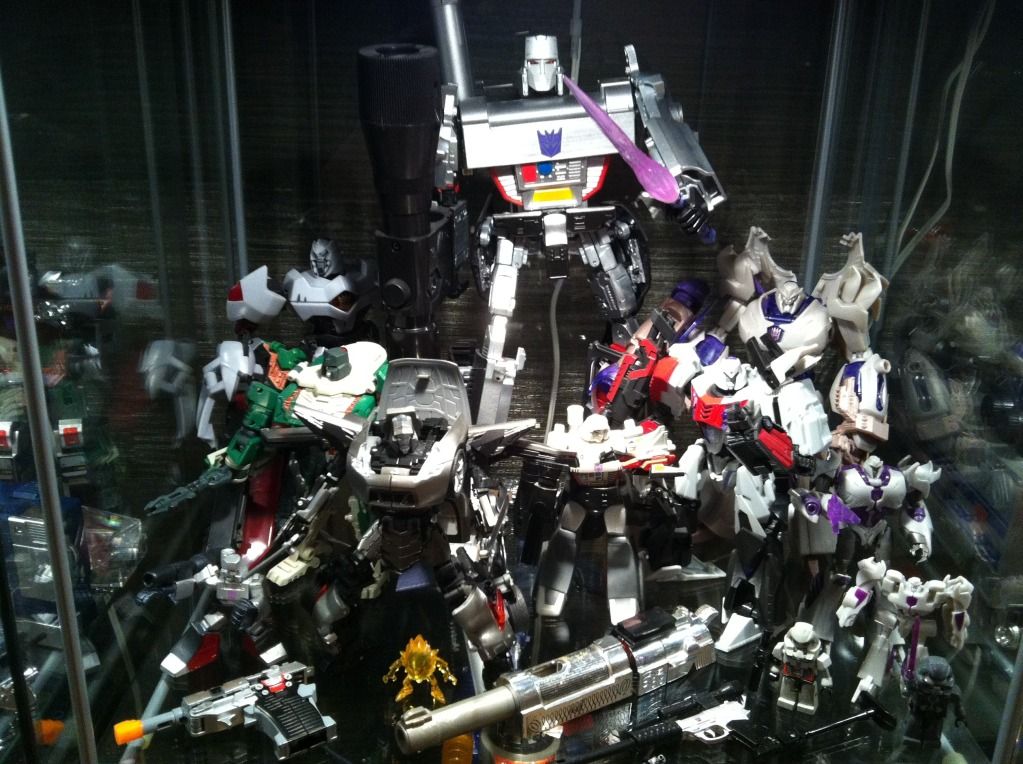 Galvatron 
Soundwave G1 and MP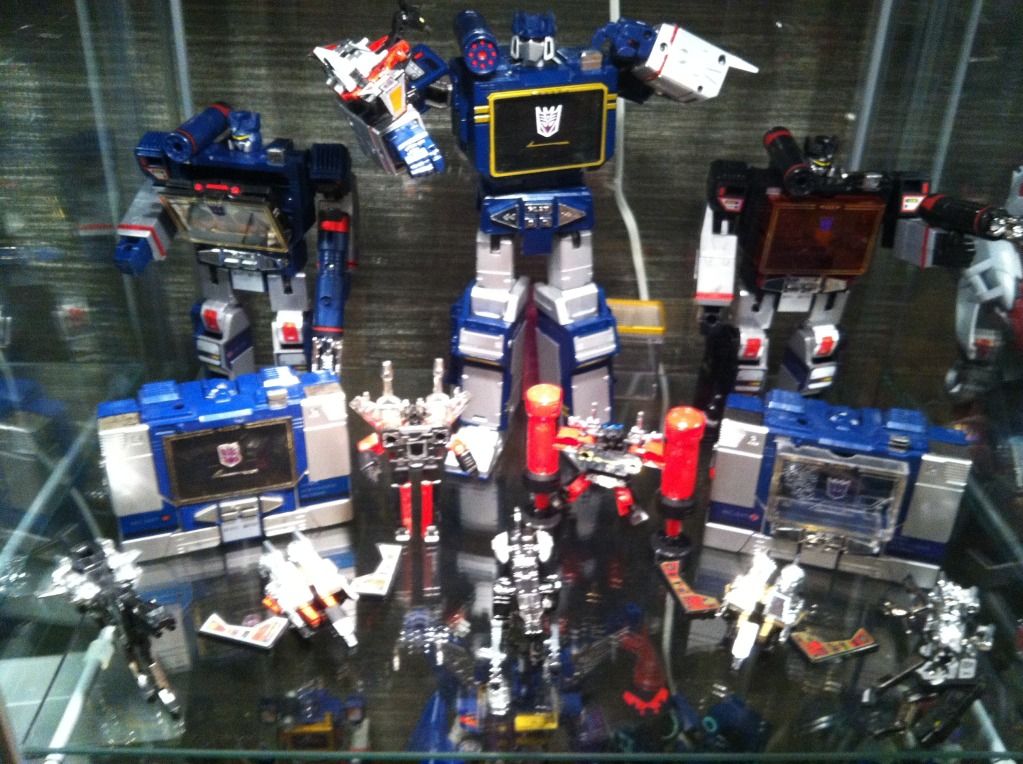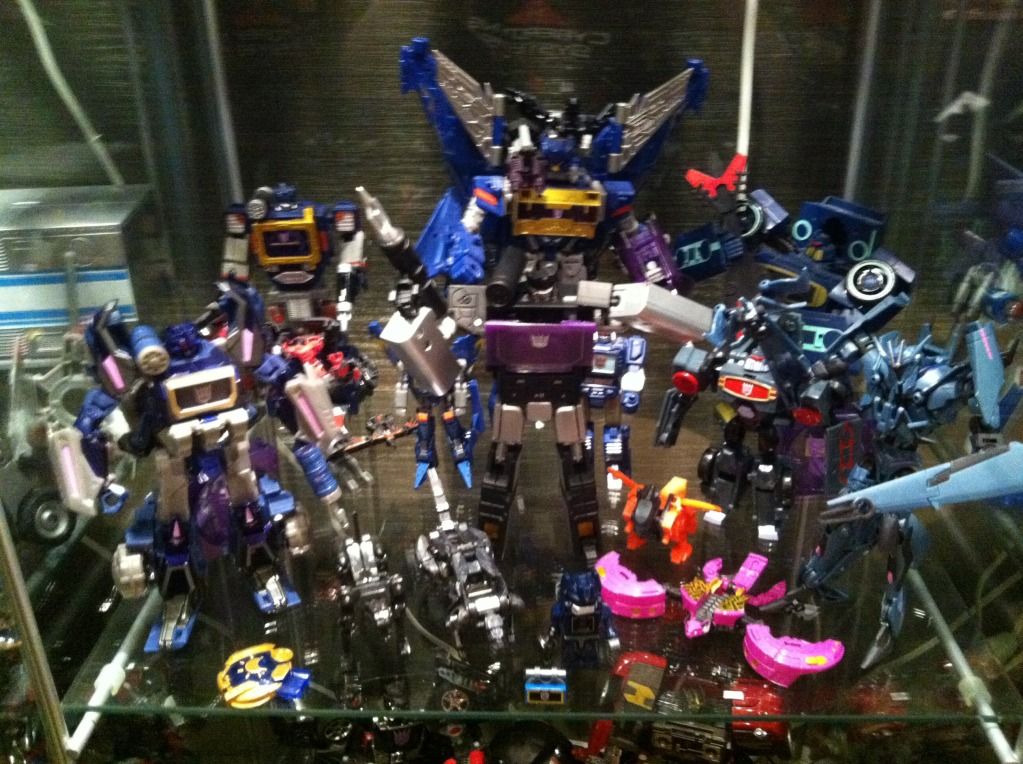 Ravage, Frenzy and Rumble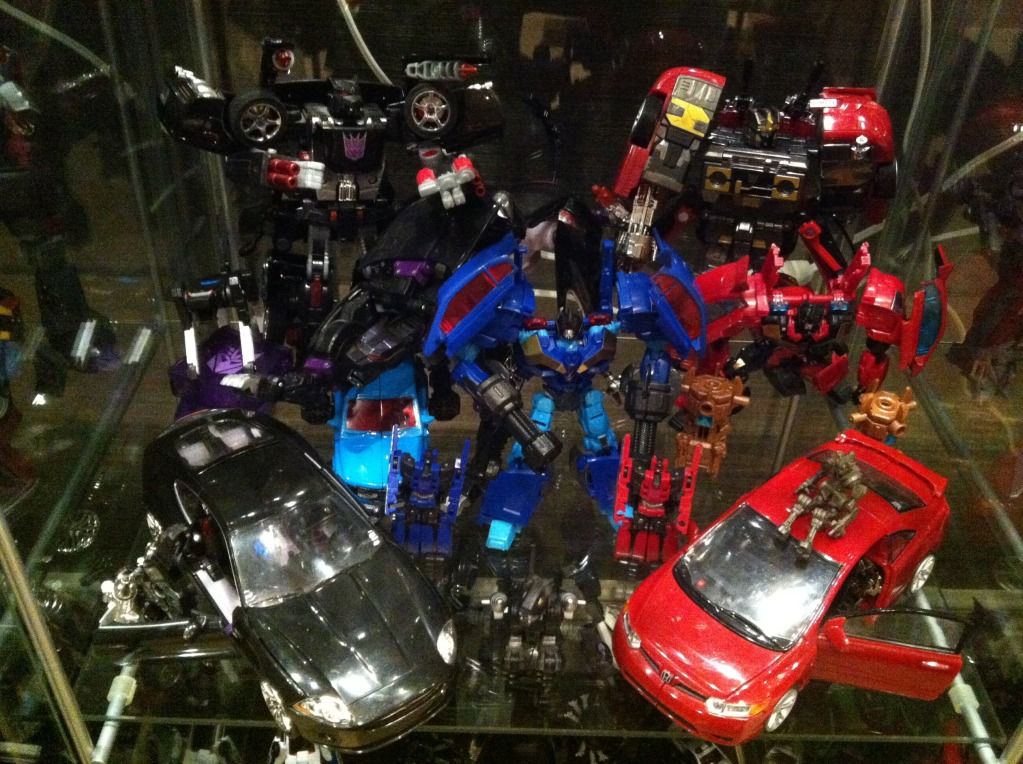 ShockWave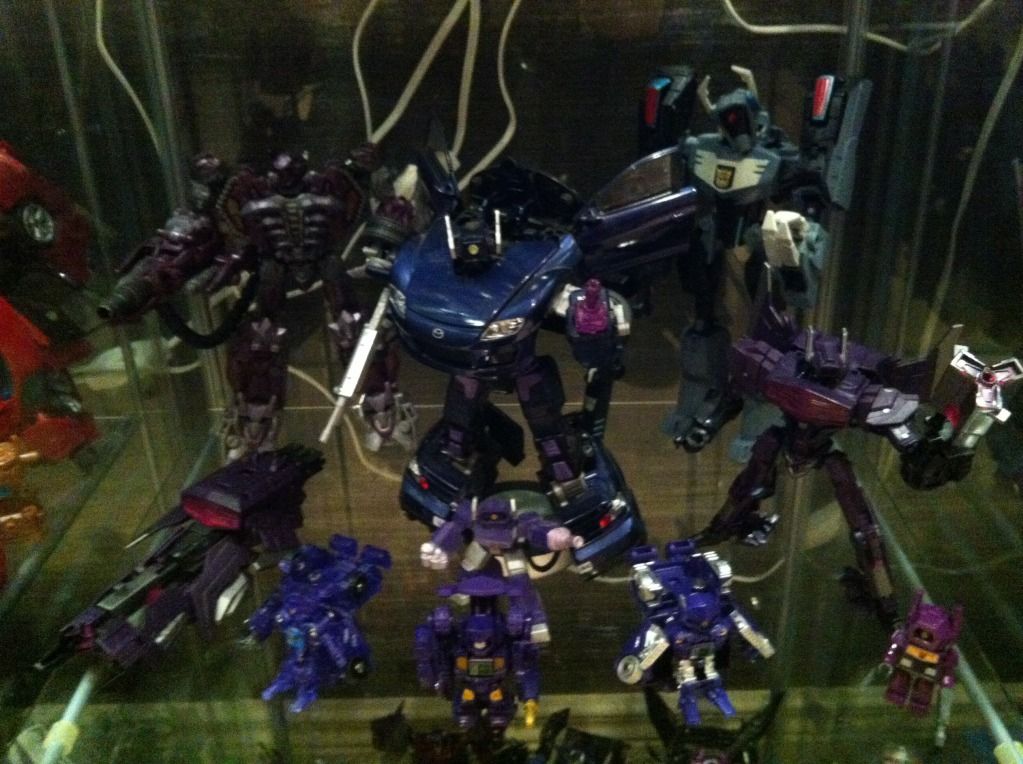 Barricade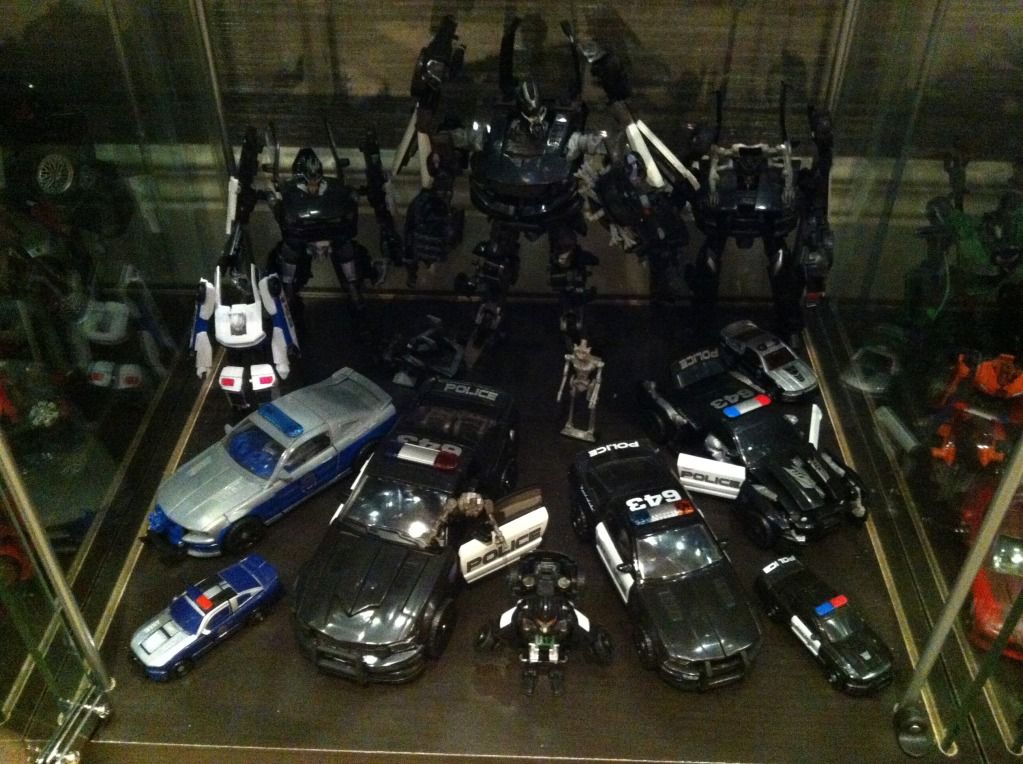 DreadWing, SkyQuake, Airachnid and Insecticons
KnockOut, Vehicon and Terrorcon
Triple Changers and chums
Dark/Black HotRod(imus), Runabout and Runamuck