Hey guys 'n gals,
So I'm not really big on Kreo, but I couldn't resist getting a few of these Micro-change Kreons, including Galvatron. I was so pumped when I got him but when I first put him in alt-mode I thought "WTF is this, a TV camera?" So I set about doing something different, using only the included pieces (and throwing one away).
This version of Galvy is a touch inspired by the IDW one, in that his robot mode cannon is not his alt mode cannon, and his alt mode cannon sticks up above his shoulder. However, he looks kinda like a stationary gun and not at all like a tank (or a TV camera!)
So, without further ado, here he is:
Cannon mode, from three angles:
You'll note that the helmet is incorporated, and that the part that is the official tranformation's cannon tip (aka the camera lense) has been left out of both modes, on purpose.
Now, here he is in robot mode, with the cannon "fully extended" over his shoulder:
You can also "retract" the cannon, which looks like this: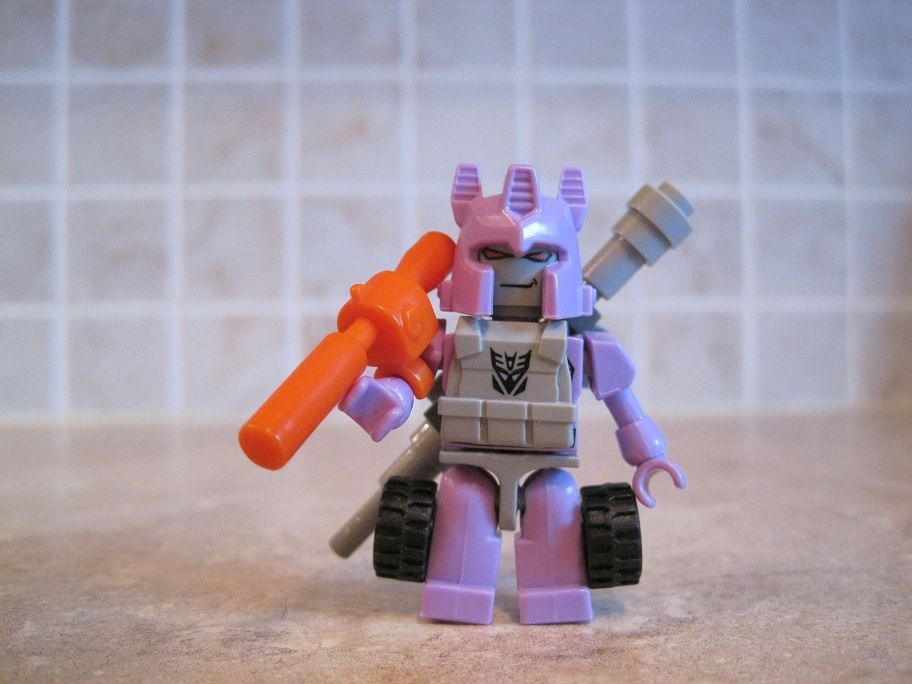 And finally, the parts from the cannon can be removed from his back and used as a mace-style close combat weapon: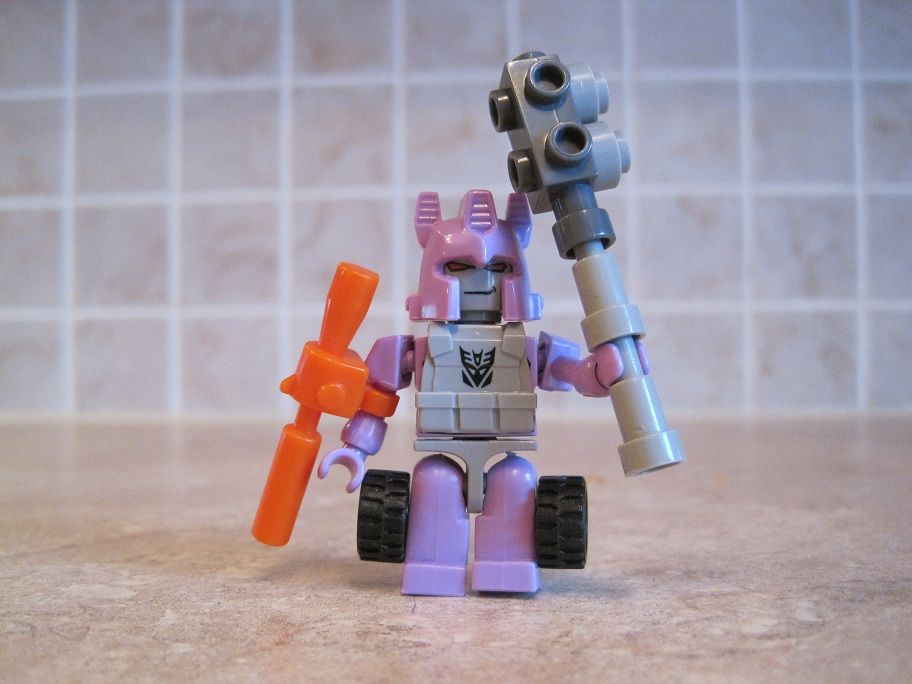 At first I took off the "flak jacket" and just left him as a robot that looked more like G1 Galvy, but I wanted to see what I could do with having him transform, and the armour is necessary in that equation because of the plug in on the back.
I've also noticed that my Galvatron has one leg slightly longer than the other... is this fairly common on Kreons?
I hope you guys enjoyed it, and that there will be some other 'mistransformed' Galvatrons out there!