Hey all,
So I happened upon a PRID Bulkhead the other day, and since I (like many others) missed out on the FE one, TRU had a sale of TF's, and there was exactly one BH in a sea of PRID Primes, I made the decision to pick him up.
After pulling him out of the box, I am very pleased with the figure. It might not be as show-accurate as FE BH, but it's pretty darn good. I really like the battering ram acessory, but I HATE the 'mechtech' wrecking ball gun disaster. So, I wanted to do something about it.
I looked online and found this:
http://www.tfw2005.com/boards/creative- ... eapon.html
Now, the only thing I really don't like about that idea is that it makes the figure untransformable without having to break out a screw driver each time. So, I went for a somewhat simpler modification myself.
I disassembled the 'mechtech' weapon just as in the above article until I was left with the ball and the litle grey piece that cannot be detached. I then filed the end of that grey piece down using an exacto knife and small modelling file until it could fit in BH's hands. This also allows it to be stored numerous ways in vehicle mode. Here are pictures (please visit album for all available photos):
Album:
http://s41.photobucket.com/albums/e251/Von_Richthofen/Bulkhead/
This is the modified mace piece: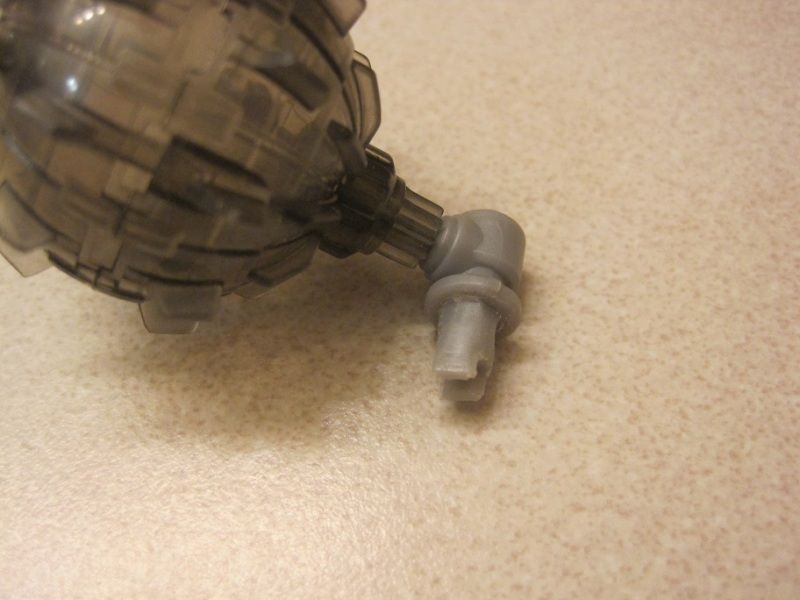 This is how it looks in BH's hands, and stored on his back:
Here are two ways you can set it up in vehicle mode: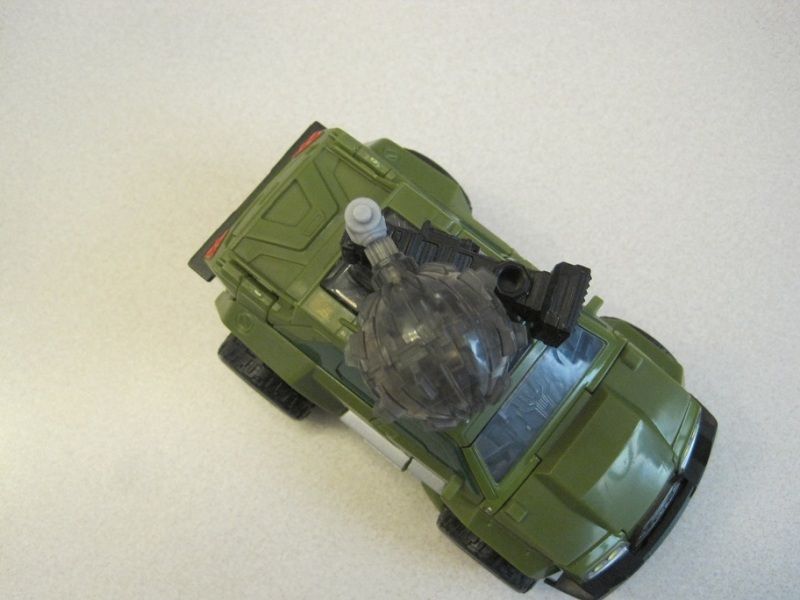 Hope you like it!